Welcome to our in-depth exploration of the Items Displayed Mod 1.20.2, a powerful tool that aims to enhance your Minecraft gameplay experience. In this article, we will thoroughly examine the features, functionality, and benefits of this mod, as well as provide a comprehensive guide on how to install and utilize it effectively. Whether you are a seasoned Minecraft player looking to elevate your adventures or a curious newcomer eager to delve into the endless possibilities of the game, the Items Displayed Mod 1.20.2 is here to revolutionize the way you interact with the virtual world of Minecraft. Join us as we embark on this exciting journey to uncover the countless opportunities this mod brings to the Minecraft community.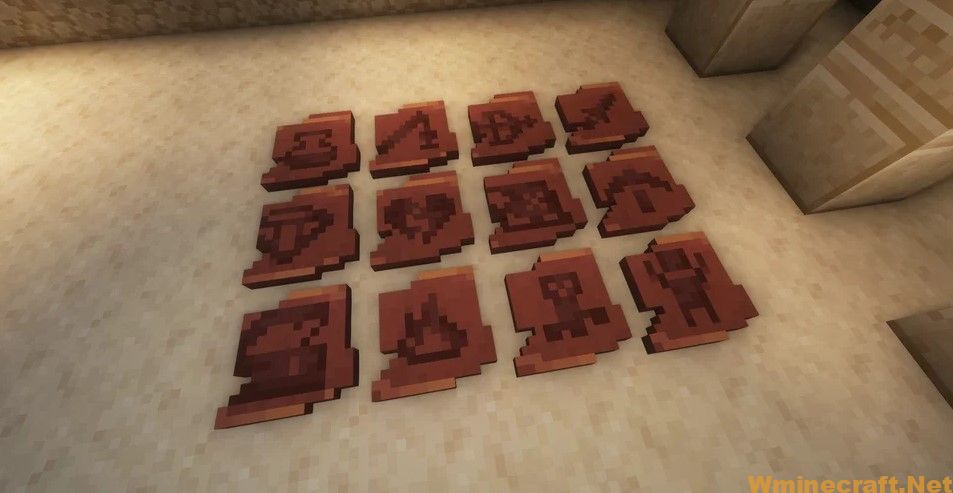 The latest version of Items Displayed, mod 1.20.2
The latest version of Items Displayed, mod 1.20.2, revolutionizes item exposure in the world of Minecraft. While conventional frameworks provide a workaround, they often lack the innovative touch and dynamicity desired. Thankfully, an alternative has emerged in the form of the remarkable Items Displayed mod.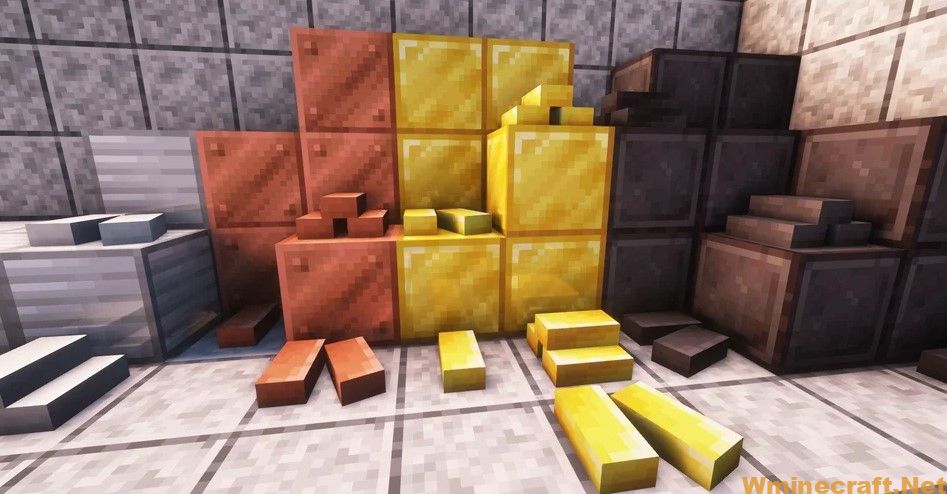 Captivating 3D models
With this mod installed, the presentation of objects in Minecraft transcends the realm of monotonous icons. Instead, it introduces captivating 3D models that seamlessly blend into the game environment, elevating the visual experience to astonishing heights.
Main Features
Installation of objects: Forget traditional frames. This mod allows you to display 3D models of various items, such as shards, forge models and ingots, thus adding an aesthetic touch to your home.
Ease of use: The placement of objects is done intuitively: a simple right click with the object in hand is enough to position it. This ease of use makes beautifying your space fun and accessible.
Item Display Stand: The mod introduces the Item Display, a new craftable item with staves, similar to an Armor Rack, but with full rotational flexibility, allowing for deep customization of the staging of your objects.
Respect for vanilla style: The design of the mod was carried out with the aim of remaining faithful to the original aesthetic of Minecraft, ensuring harmonious integration of the new 3D models.
Item Display
The Item Display is designed to currently support the display of all shards and forge patterns. It is intended that its compatibility will expand to other objects in the future.
Construction and Use: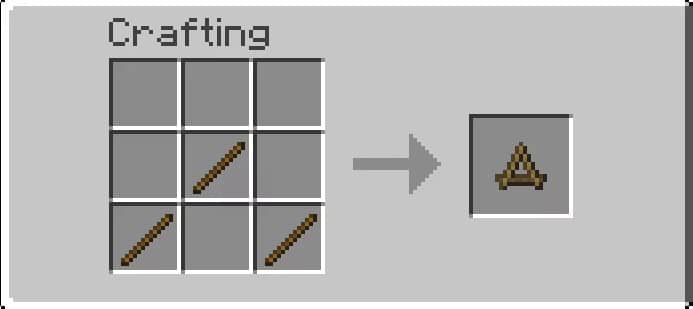 This device is crafted using sticks. Furthermore, the Item Display can be used as fuel, providing dual functionality.
Features of the Item Display: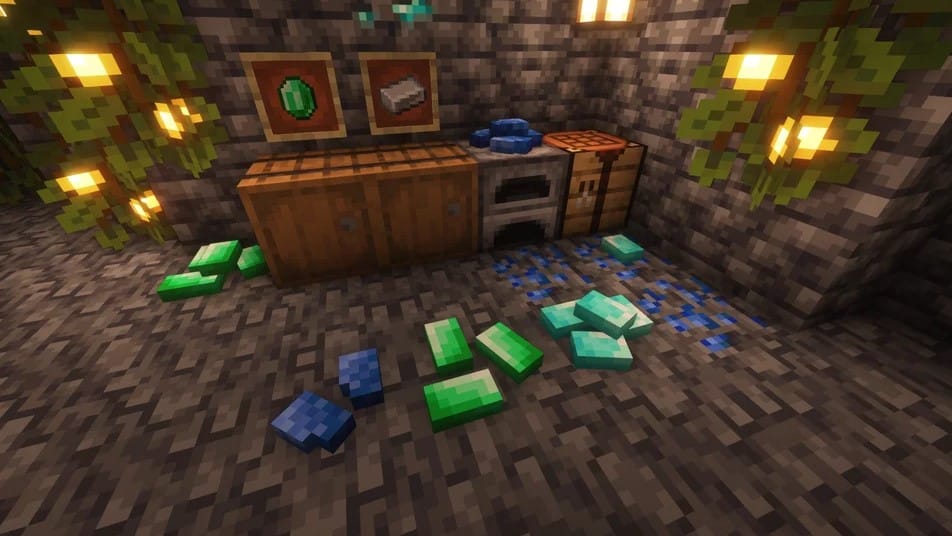 Similar in concept to the Armor Stand, the Item Display distinguishes itself by its ability to freely rotate at any angle, not just 45 degrees. This characteristic is customizable through the configuration file.
When broken, the Item Display drops both the stand and the item being displayed, making the process of reorganization and retrieval easier.
Placeable items share common properties for seamless and intuitive integration in the game:
No tools required for destruction
Instant destruction, reflecting the logic that these objects are simply placed on the ground
Can be placed underwater (waterloggable)
Object Placement
Shards: The floor of Minecraft can now be adorned with 20 varieties of shards, each representing a different type.
Forge Patterns: There are 17 varieties available for forge patterns, allowing for diversification of displayed elements.
Ingots: Players can stack up to 3 ingots of 4 different varieties (iron, copper, gold, and netherite), enriching the visual aspect of precious metal reserves.
Gemstones: Diamonds, emeralds, and lapis can be stacked up to 4 stones, adding a touch of brilliance to any cave or interior.
Information
| | |
| --- | --- |
| Mod author: | FreeDinner |
| Minecraft versions: | 1.20.2 |
| API: | Fabric |
| Updated date: | 08/11/2023 |
| Original link: | Curseforge |
📥 How to install:
How to Use Forge to Install Minecraft Mods (Client Side)
How To Install The Fabric Mod Loader After Downloading It
The newest Minecraft Mods are available right now.
Items Displayed Mod 1.20.2 – Download 
Game Ver 1.20.2 (Forge Version)
Minecraft is an ever-evolving game, and this mod follows suit. In upcoming updates, my plan is to introduce additional items such as Diamond, Emerald, Blaze Rod, Totem of Undying, and many more! Would you be interested in joining me on this adventure?