Are you a fan of the Dark Souls, Bloodborne, and League of Legends games? Do you also enjoy playing Minecraft and exploring the vast world it has to offer? Well, have we got something special for you! Marium's Soulslike Weaponry Mod (1.19.4, 1.18.2) is here to bring the Souls-inspired game mechanics, challenging bosses, and powerful weapons to Minecraft. This mod allows you to explore some forgotten areas from your favorite games and engage in epic battles with bosses, all while searching for rare treasures. In this blog, we bring you a detailed review of Marium's Soulslike Weaponry Mod, and why it's a great addition to Minecraft for Dark Souls and Bloodborne fans!
Marium's Soulslike Weaponry Mod introduces new bosses and expansions that can keep you busy for hours. In this Minecraft mod, with new ore types being introduced, players can now unleash their inner warrior within the vast world of Minecraft. The mod adds to the challenge and excitement of the game, as you have to undertake tough battles and overcome obstacles to find precious items and weapons that you may not have seen before.
One of the key features of this mod is its weapons. There are many weapons in the world of Minecraft. However, with this Modpack, you will get the weapons you have never seen before in Minecraft. Defeating the bosses in this mod will earn you these powerful weapons that didn't exist before. These mechanisms also add more functionality and allow players to add different stats to their weapons. There are weapons like Dark Sword, Silver Sword, Golden Sword, Friede's Great Scythe, and many others.
Marium's Soulslike Weaponry Mod is a great addition to Minecraft for Dark Souls and Bloodborne fans. The mod adds many exciting bosses to the game, enhancing the thrill of battling in Minecraft. Each of these bosses has its unique drops and abilities, making each battle a unique experience. Some of the new bosses include Abyss Watcher, Gael, Sulyvahn, Sir Alonne, and many more. Each boss has to be defeated before you can acquire their items, which are usually rewards and weapons that help you as you move through the game.
There are also several areas and biomes in this mod that hold powerful treasures. These areas are worth exploring, as you can find hidden items, treasures, and weapons that improve your gaming experience. Some of these areas are Undead Settlement, Boreal, Ashes of Ariandel, and many others.
As you can imagine, this mod can be challenging and rewarding in the same breath. As you take on these bosses, it offers players a unique challenge and encourages them to think creatively in their approach. It sets the bar high and spurs you on to try to level up for the next battle, adding another layer to every Minecraft experience.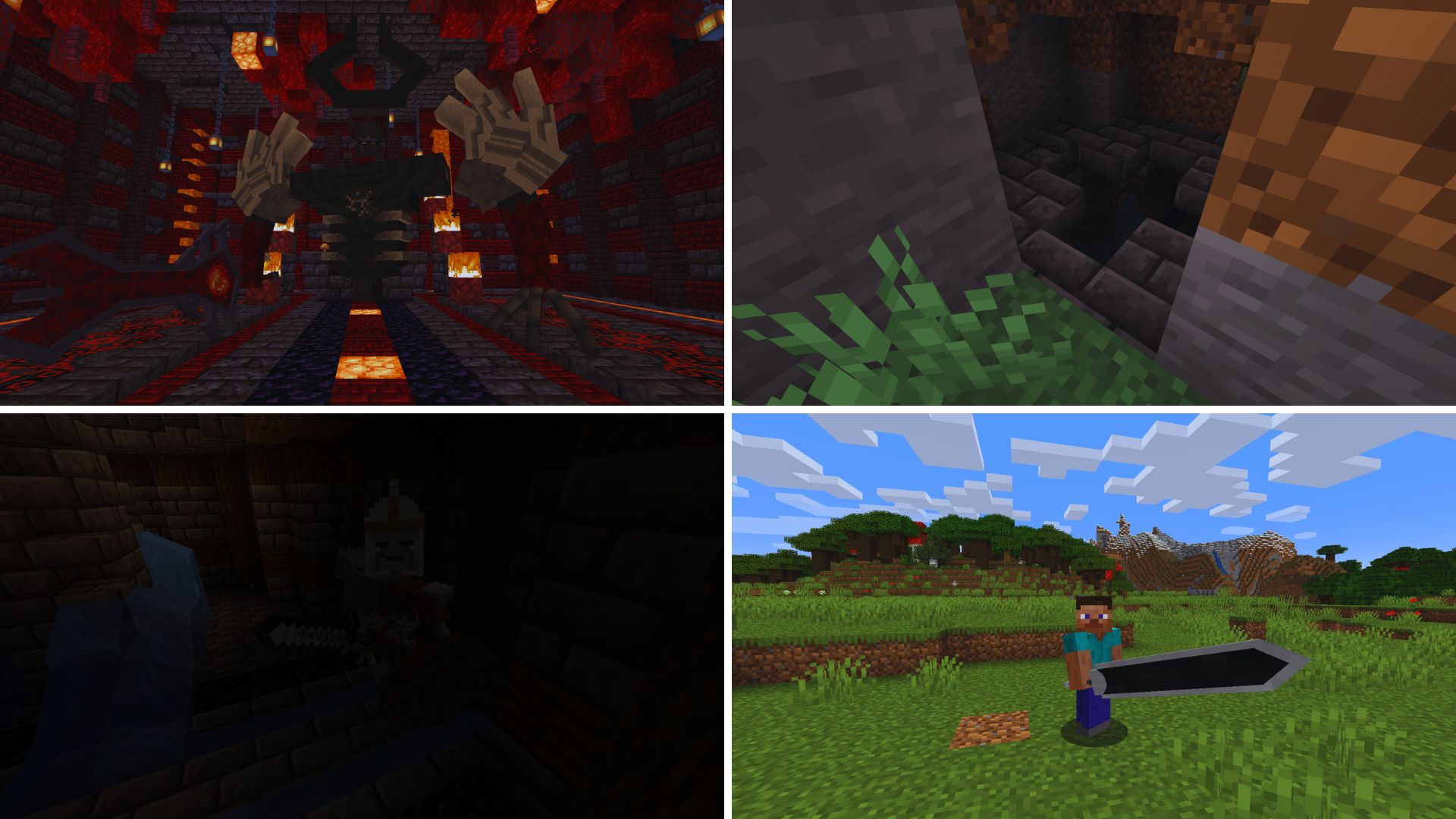 📥 How to install:
How to Use Forge to Install Minecraft Mods (Client Side)
How To Install The Fabric Mod Loader After Downloading It
The newest Minecraft Mods are available right now.
Marium's Soulslike Weaponry Mod – Download
Game Ver 1.17.1
Fabric version:

Game Ver 1.18.2
Fabric version:

Game Ver 1.19
Fabric version:

Game Ver 1.19.2, 1.19.1
Fabric version:

Game Ver 1.19.3
Fabric version:

Game Ver 1.19.4
Fabric version: