Japanese Food Mod 1.16.5->1.15.2 is a unique Minecraft Mod for Minecraft sandbox game, adding an entirely new culinary system from the land of the rising sun to the game.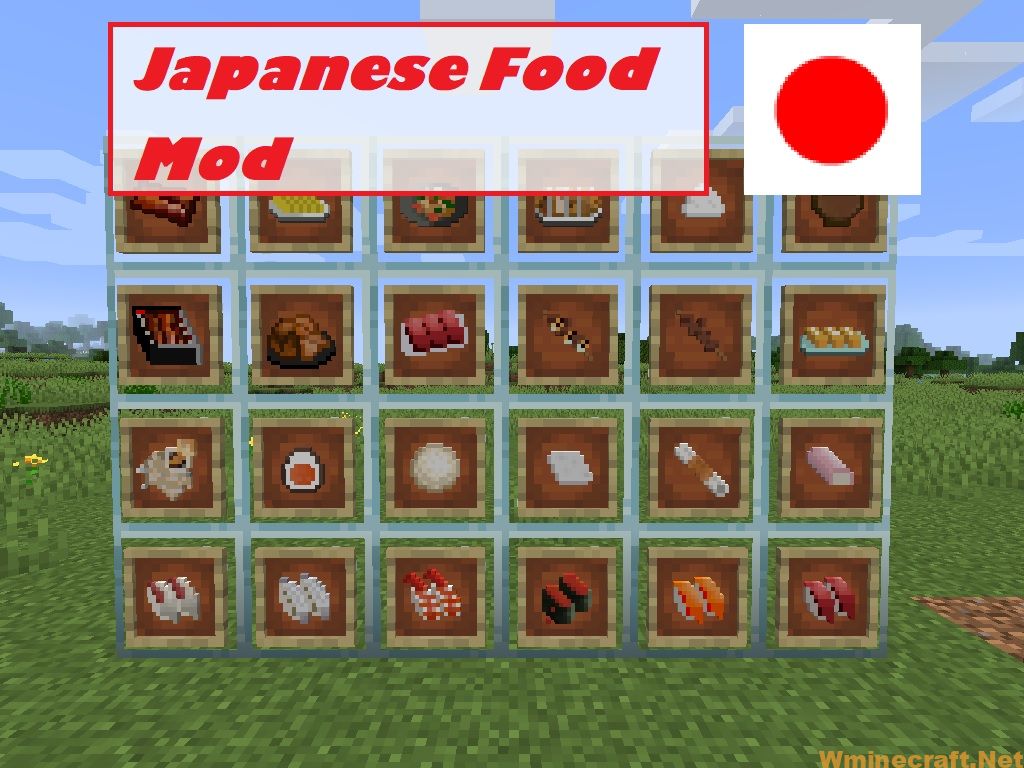 As the name suggests, Japanese Food Mod offers a wide variety of fish, clam, and various types of seafood so that players can make a variety of Japanese dishes. In addition, this mod also has many high-tech kitchen tools such as compressors for you to cook the most elegant dishes.
How to install:
How to Use Forge to Install Minecraft Mods (Client Side)
How To Install The Fabric Mod Loader After Downloading It
The newest Minecraft Mods are available right now.
Of course, everything has to be made step by step, and even a simple bowl needs to be made of clay and wood. After that, you will have to catch a variety of new fish (which can easily be found in the tank). Growing vegetables will also be a daunting task.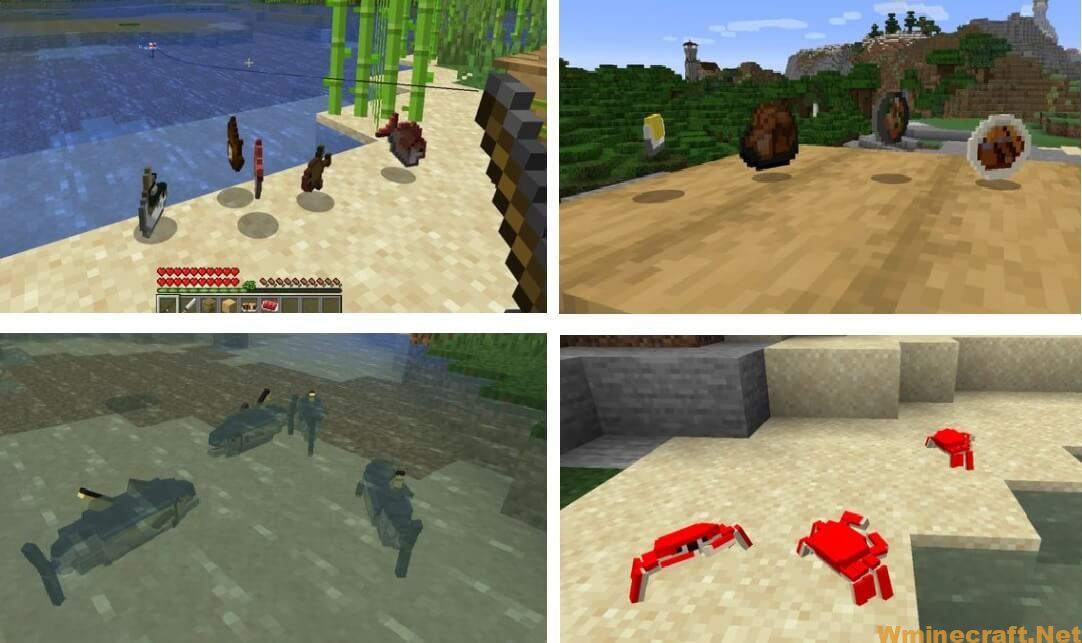 Salient features of Japanese Food Mod:
Provide many new varieties of fish.
New varieties of vegetables to grow.
Most dishes can be prepared through a simple crafting table.
Add 67 new foods.
Add 5 new crops.
Add 11 new fishes.
Add 10 new blocks.
Add 7 new mobs.
Add new 2 ores.
this mod adds some items, blocks and mobs for making Japanese food. You can craft a book where you can browse the recipes that will be added in this mod with rice and books.
Blocks: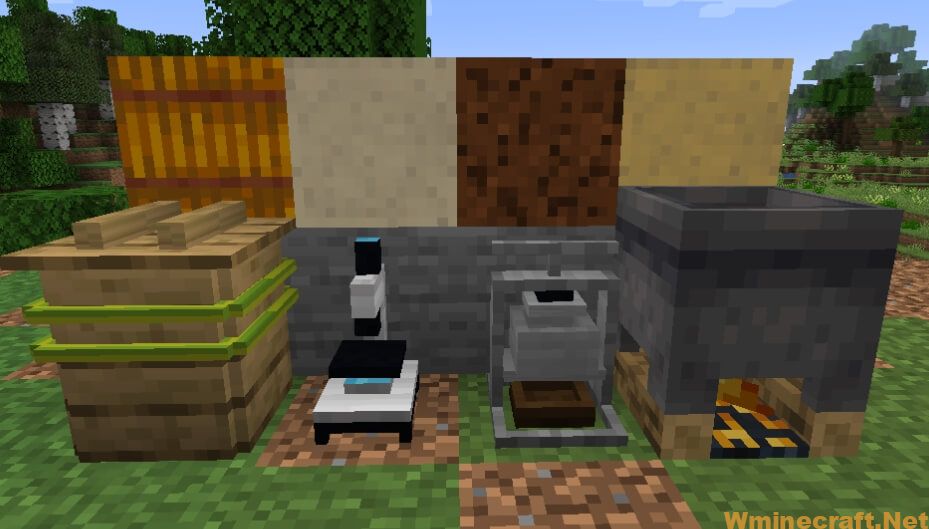 Mobs: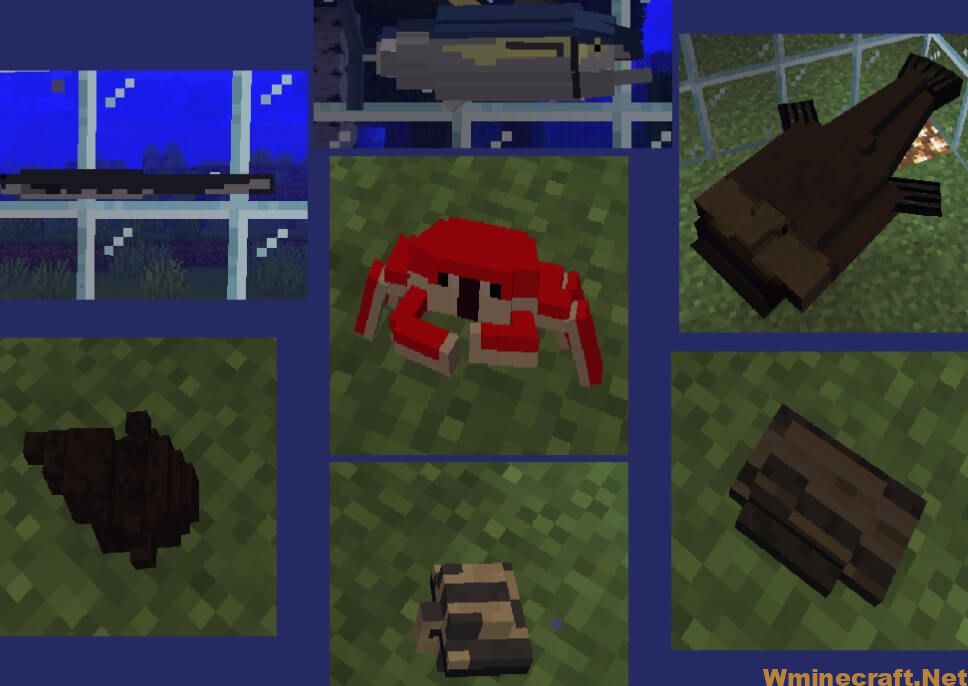 Recipes: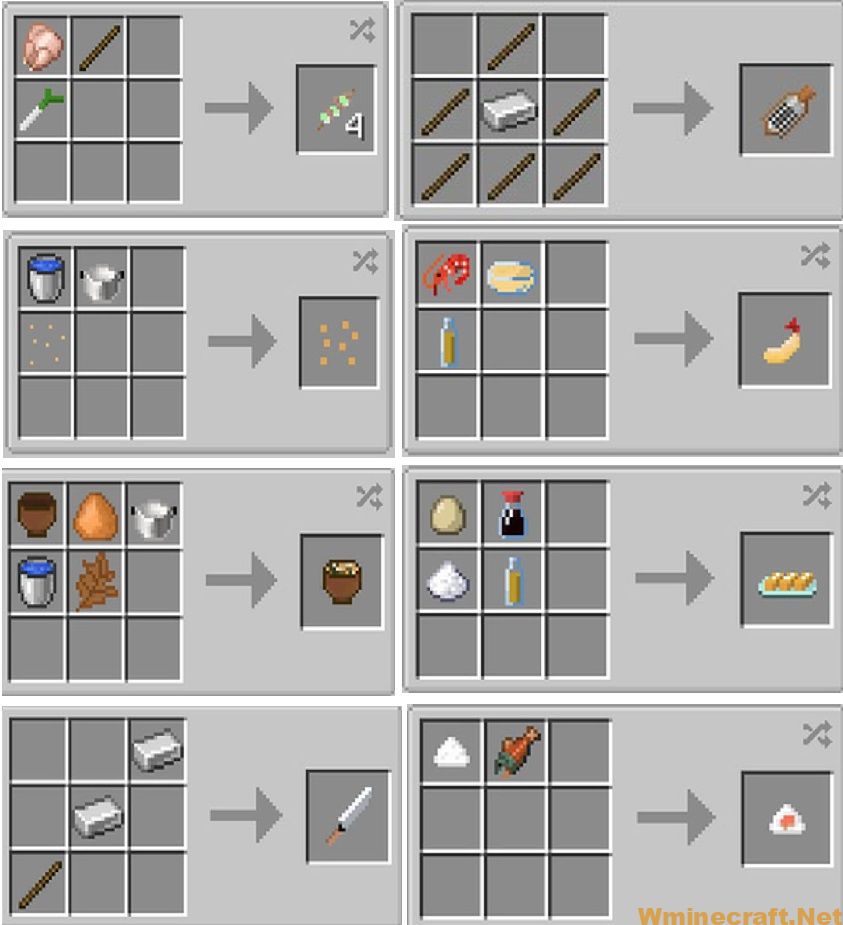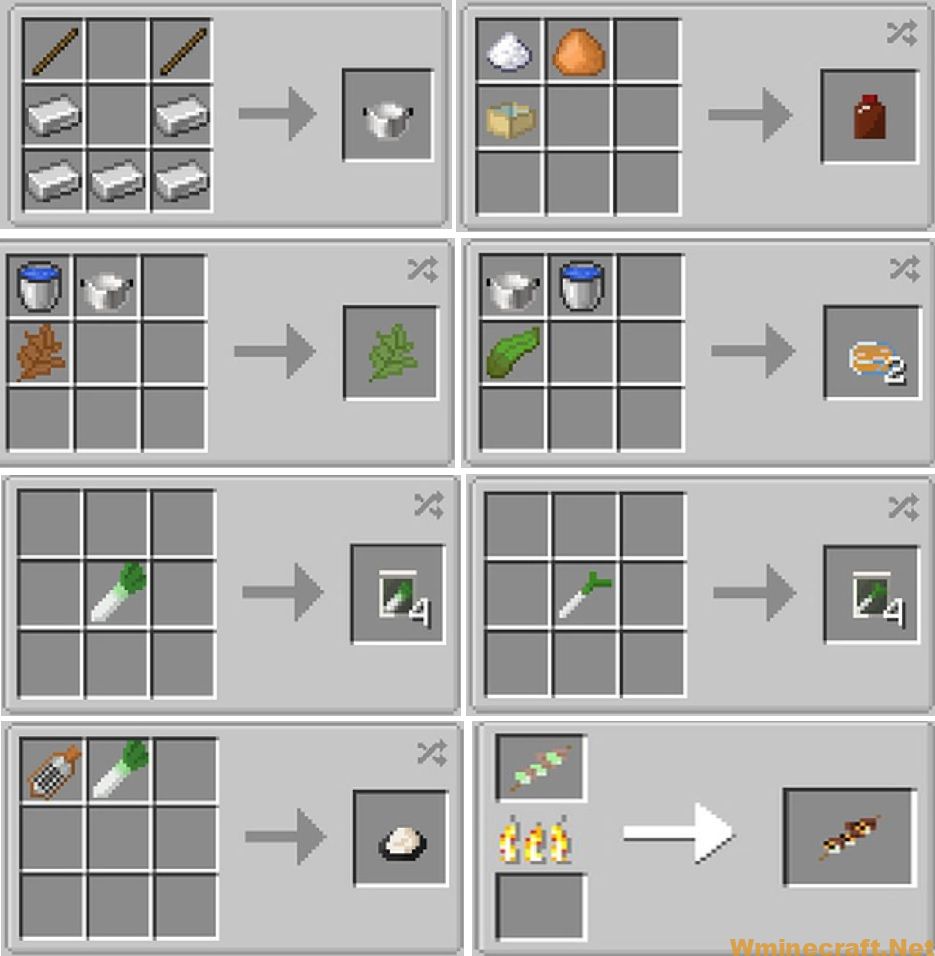 Download Links:
Japanese Food Mod For Minecraft 1.15.2:

Japanese Food Mod For Minecraft 1.16.1:
Author: tdn415114 ❘ August 10, 2020 ❘ 13,417 views