FactoriOres Mod 1.16.5 adds special ore deposits and machines which can automatically mine them, inspired by the game Factorio.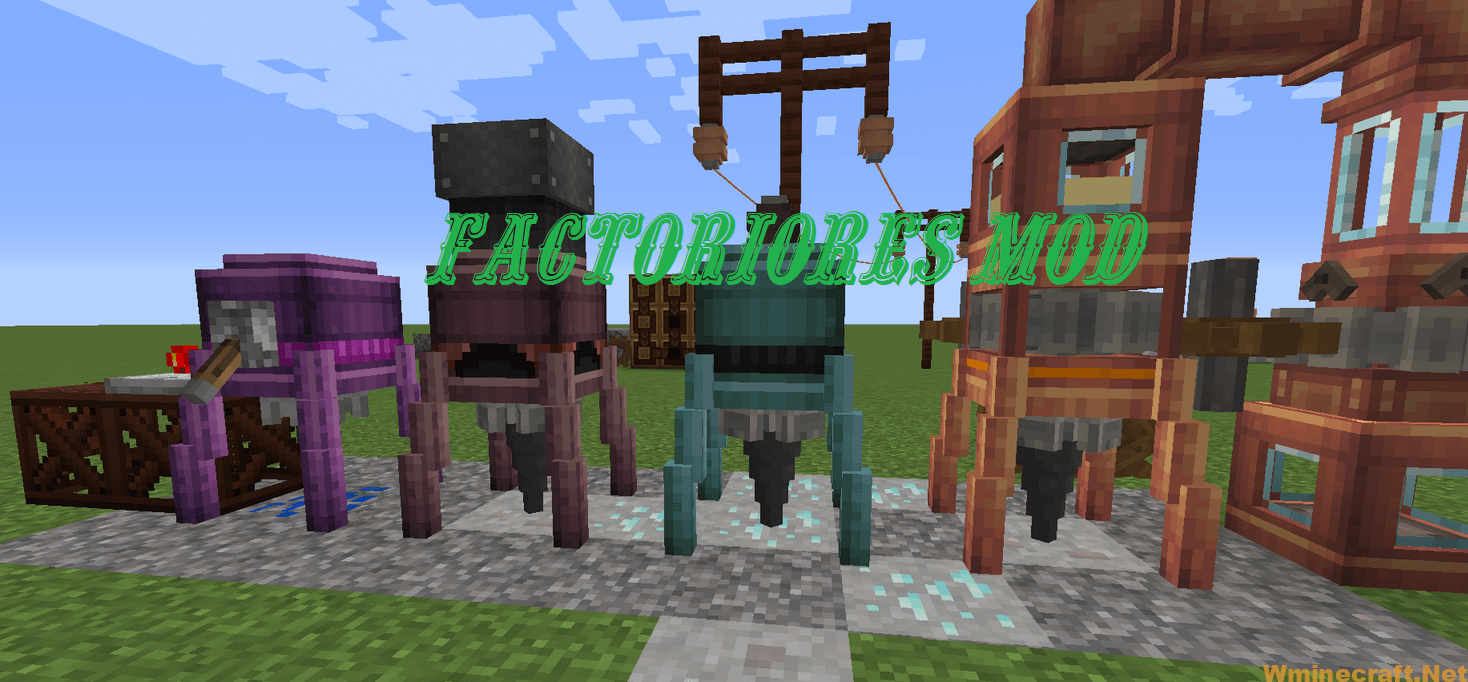 How to install Download FactoriOres Mod 1.16.5 for Minecraft?
Follows 5 Steps below to install Download FactoriOres Mod 1.16.5 for Minecraft on Windows and Mac :
1. Download and install Minecraft Forge, you can read the instructions below the article.
2. Download the Download FactoriOres Mod 1.16.5 for Minecraft.
3. Open the . minecraft folder and then enter the mods folder. Important: Some older versions of Forge may not have the 'Open Mods Folder' button. If this is the case, create the directory under the name mods.
Windows:
Press the Windows key +R at the same time
Type %appdata% and press enter
Find folder Minecraft and then look for the Mods folder within that
Mac:
Click on the desktop and then press Command+Shift+G all at the same time
Type ~/Library and press enter
Open the folder Application Support and then Minecraft.
4. From here, drag in the mods file downloaded (.jar or .zip) you wish to add.
5. Run Minecraft, and you should now see the new mod installed in the list!
Enjoy Download FactoriOres Mod 1.16.5 for Minecraft, If there is an error, please comment on this article we will support.
Features:
Ore Deposits: lake-sized patches of special ore blocks which each contain multiple products. For example, a coal deposit block might contain 10 coal items, waiting to be manually mined or automatically extracted
– Sulfur: a resource found in ore deposits which can be mined and crafted into blocks of sulfur, which can then be set on fire to produce sulfuric acid, which is a liquid that damages non-skeleton-type mobs
– Gangue: a type of stone which generates around ore deposits and which is left behind when a ore block is depleted
– Miners: blocks which can be placed above ore deposits to extract the items within
– Creative Miner: creative mode only; no requirements
– Burner Miner: requires fuel to work
– Electrical Miner: requires energy to work
– Mechanical Miner: requires rotation (from the Create mod) to work
– Fluid Extraction: some deposits contain fluids instead of items, which can be extracted in the same way so long as a valid tank is placed above the miner
– Lixiviant Mining: some ore types require a special type of fluid, called a lixiviant, to dissolve it to the point at which it can be mined. Sulfuric acid is one valid lixiviant, and can be supplied into a valid tank placed above the miner. The types of ore which require this can be configured, but by default it only applies to Immersive Engineering Uranium
FactoriOres Mod Screenshots: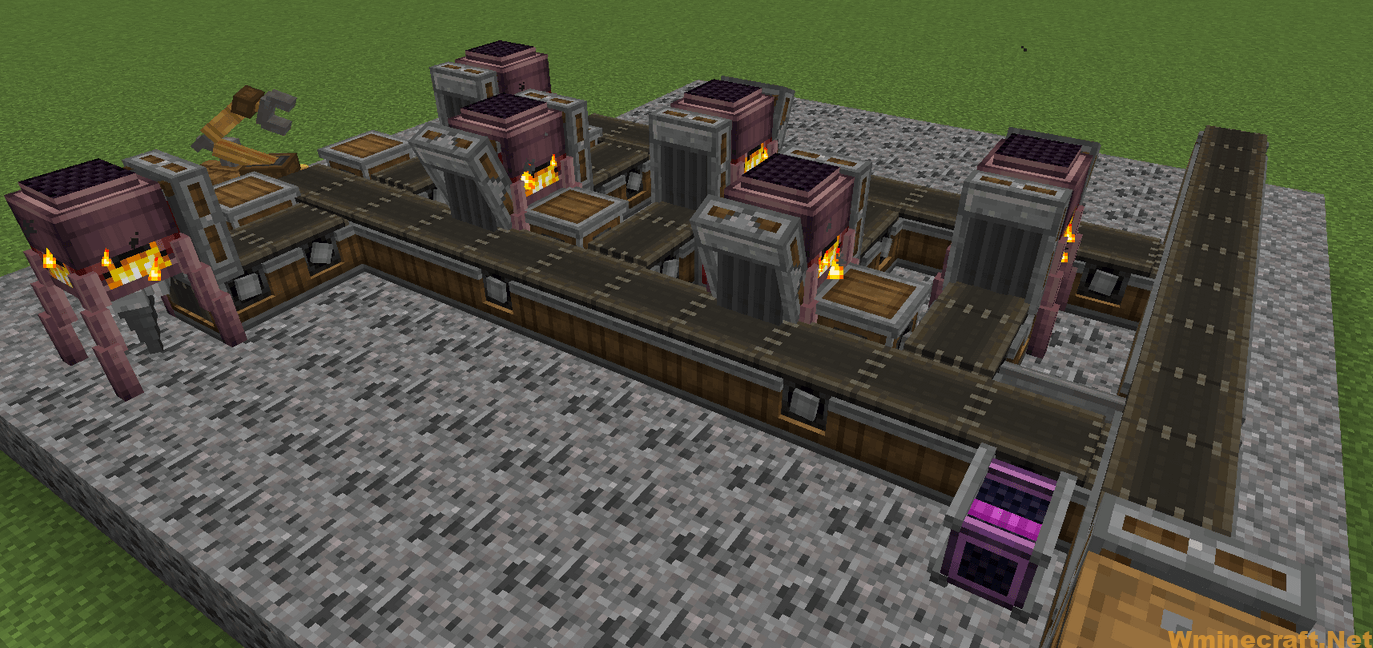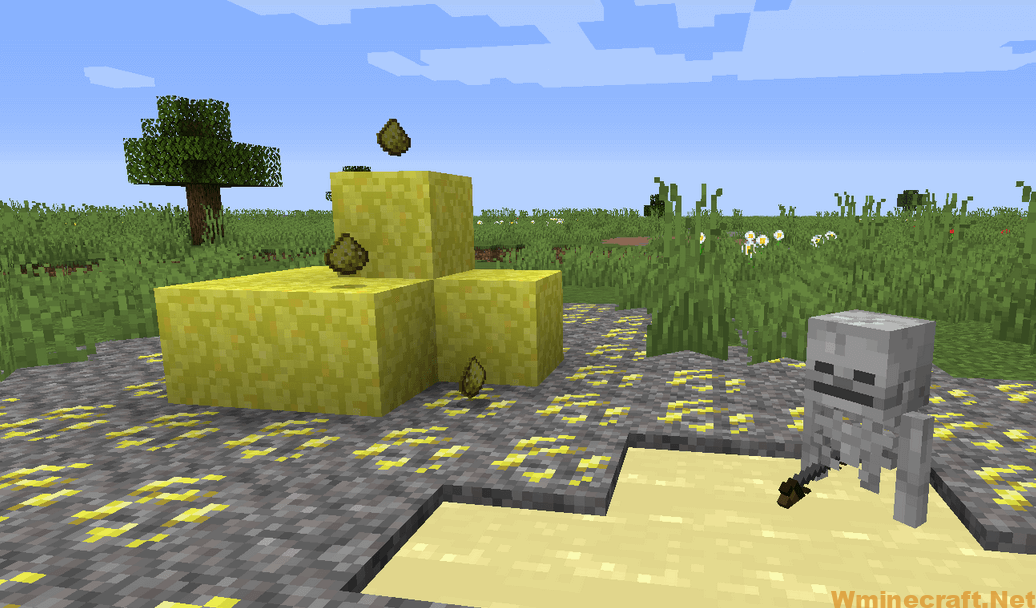 FactoriOres Mod 1.16.5 Download Links:
Minecraft Game version 1.16.5:

How To Download and Install Minecraft Forge (Modding API)?
Minecraft Forge is a free, open-source server that allows players to install and run Minecraft mods. 4 steps to install forge for windows, mac, Linux
1. Download Minecraft Forge at the website, select the version of Minecraft you want to run, then download the installer using your browser.
2. Open the .jar file you just downloaded (Run installer as Administrator), make sure Java is installed on your operating system
3. Select Install Client or Install Server if you want to install for your server, and click OK. Wait about 2 minutes, and you will see a success message.
4. Launch Minecraft and select the Forge profile, then click Play.
5. You will see Minecraft Forge in the lower-left corner and the Mods button under Multiplayer.
Congratulations on successfully installing Minecraft Forge and experimenting with FactoriOres Mod 1.16.5 for Minecraft downloaded.
If there are errors, please comment on this article.