Cataclysm is a mod that adds powerful bosses, difficult dungeons and amazing items to Minecraft. This mod takes inspiration from games like Diablo and Minecraft Dungeons, creating unique, complex and powerful bosses that you must defeat in battle to prove yourself and earn powerful gear! Whether you're a veteran player looking for a new challenge or a newcomer just starting out, Cataclysm has something for everyone. So what are you waiting for? Download Cataclysm today!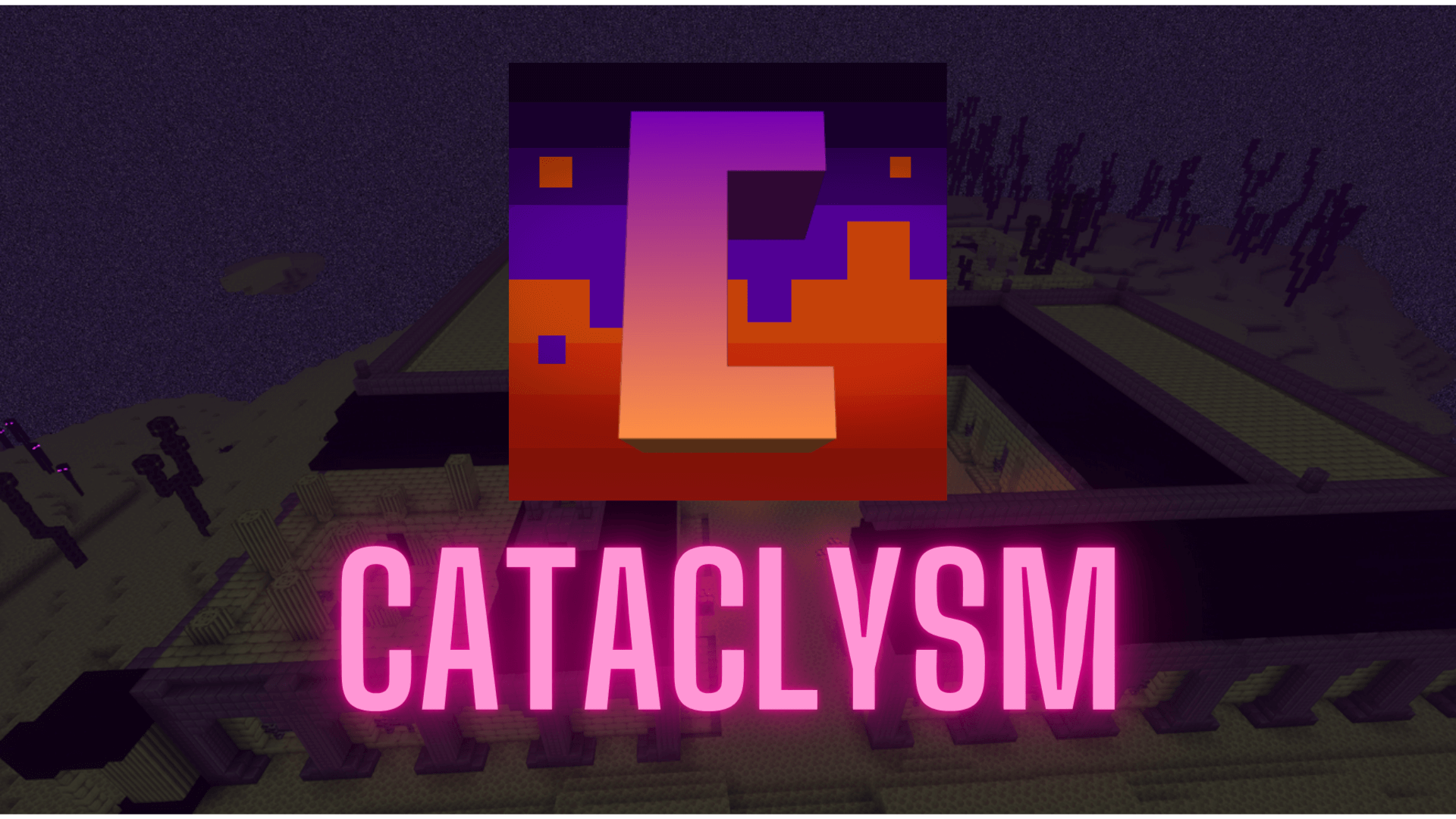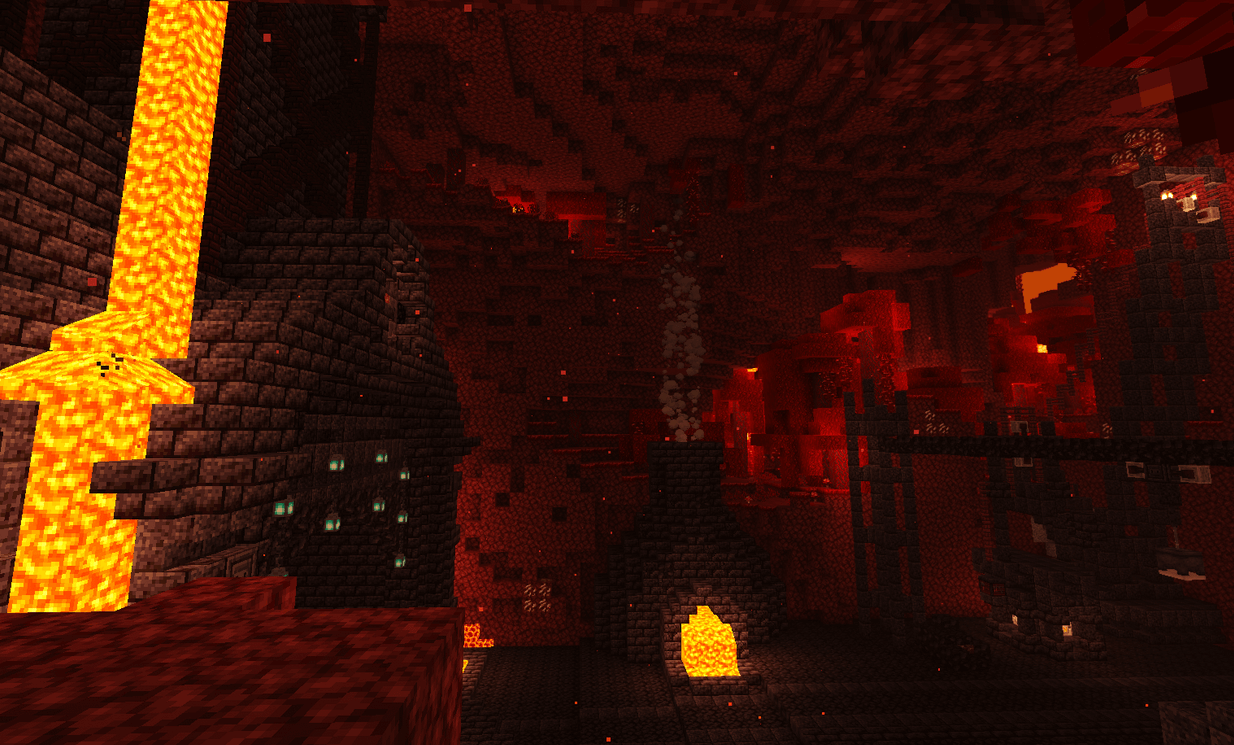 How to install Download Cataclysm Mod for Minecraft?
Follows 5 Steps below to install Download Cataclysm Mod for Minecraft on Windows and Mac :
1. Download and install Minecraft Forge, you can read the instructions below the article.
2. Download the Cataclysm Mod for Minecraft.
3. Open the . minecraft folder and then enter the mods folder. Important: Some older versions of Forge may not have the 'Open Mods Folder' button. If this is the case, create the directory under the name mods.
Windows:
Press the Windows key +R at the same time
Type %appdata% and press enter
Find folder Minecraft and then look for the Mods folder within that
Mac:
Click on the desktop and then press Command+Shift+G all at the same time
Type ~/Library and press enter
Open the folder Application Support and then Minecraft.
4. From here, drag in the mods file downloaded (.jar or .zip) you wish to add.
5. Run Minecraft, and you should now see the new mod installed in the list!
Enjoy Download Cataclysm Mod for Minecraft, If there is an error, please comment on this article we will support.
Features:
Boss Descriptions:
Ender Golem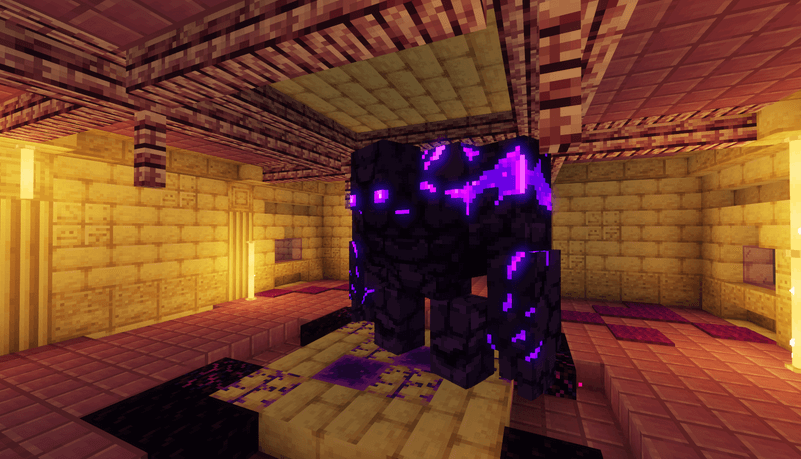 Health :150
Armor :12
Damage :
10 ~ 14(Melee attack),
10 ~ 16(Earthquake attack),
10 ~ 14(Void rune attack)
7(Void rune)
The Ender Golem is very similar to Minecraft Dungeons' Redstone Golem.
Its body is made of obsidian and it moves with the force of the Void.
Ender Guardain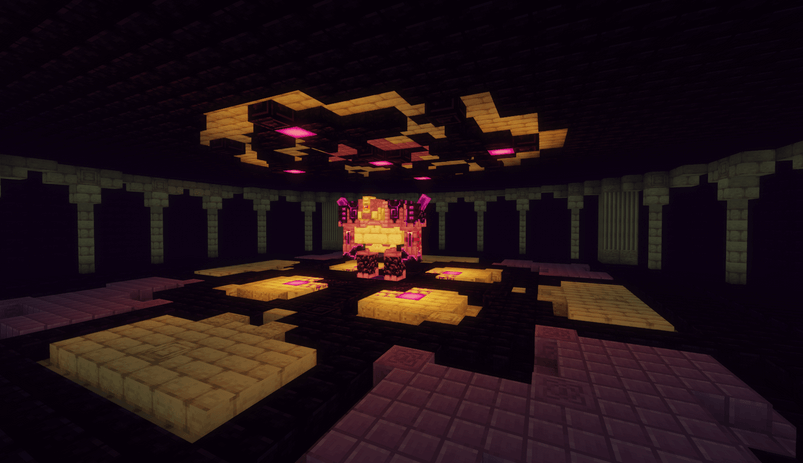 Health :300
Armor :20
Damage :
16(Melee attack,burst attack),
17.6(Gravity pull attack),
24(Uppercut),
6(Bullet),
7(Void rune)
The Ender Guardian, being the final boss of the Ruined Citadel,
is much more powerful than its Ender Golem cousin,
boasting higher stats and more attack patterns.
Its powerful attacks harness the Void's energy to attract and move nearby entities.
This boss also has certain weaknesses: when it reaches half health, its helmet breaks, also halving its defense.
Who knows what kind of vile and horrible creature lies behind its helmet…
Netherite Monstrosity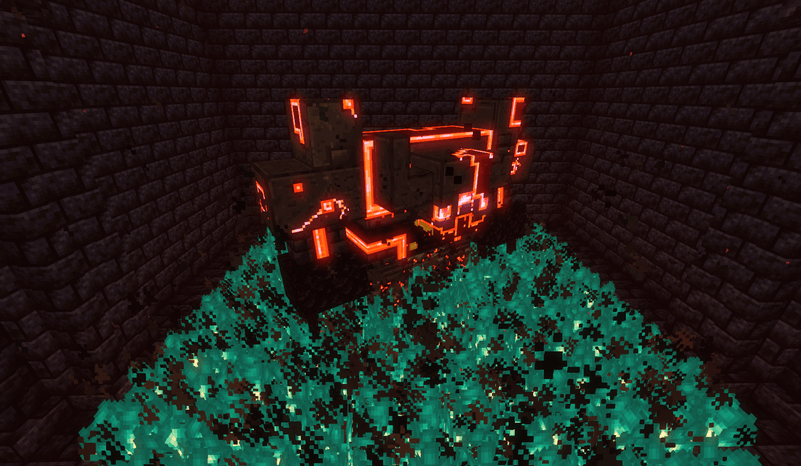 Health:360
Armor:10
Damage:
22
The Netherite Monstrosity is located in the Nether.
It uses devastating close-range attacks, occasionally shooting lava when its target is too far away.
Although, this ranged attack has its limitations, as it can only be used a total of three times before the Monstrosity has to recharge it by sucking in more lava.
Sucking in lava also heals the Monstrosity, so make sure to never give it the chance to recharge!
Once it reaches 33% health, it becomes enraged, attacking more often and catching fire.
future update.
1.Visual update.
For example, particles, motion, and light rendering will be improved.
2.Add item skills and more crafting recipe
Gauntlet will be able to use Rocket Punch.
void core will be used to combine special items.
3.balance patch
If there are many opinions that the weapon or boss is too strong or too weak,
i'll adjust it with a balance patch.
4.Improvement of structure 
Structures are currently slightly unstable in production and can sometimes feel unnatural.
For example, Soul Black Smith can sometimes be created by overlapping with the basalt deltas.
I'll try to find a way to improve it and fix it.
5.Version update.
In the 1.16.5 version, I'm going to fix the bug only.
1.17 will be skipped and move on to 1.18.
1.16.5… I want to keep supporting you,
Please understand that it is updated from 1.16.5 to 1.17,
and it is difficult to apply because there are many codes changed.
I'm sorry.
But even after updating the content to 1.18, if there are still a lot of 1.16.5 players, I'll try backporting
Originally, it was intended to be raised directly to 1.18.1.
But it was put on hold for a while because of the construction and the bug of Boss Monster ai.
It will be delayed a lot because we can't guess whether this bug is a citadel error or a minecraft error.
6.W.I.P item
They have become work in progress as their old concept for this mode has changed from their current concept.
They currently have a lot of bugs, are out of balance, and their concepts are out of balance.
They can be added, deleted, or reworked.
Please let me know your opinions.
7.Add Monsters
Of course, bosses and monsters will be added in the future.
Among them, the boss who is definitely planning is a warrior with a hovering inferno concept.
As a monster, Enderman infected with empty seats will be added to the ruined citadel.
Currently, w.i.p monsters have not yet devised a suitable dungeon, so they have become w.i.p.
They will be officially added someday.
Other than that, I would like to add an illager boss.
Cataclysm Mod 1.16.5 Download Links:
Minecraft Game version 1.16.5:

Author:mcl_ender