Download Better End Mod 1.18.2, 1.17.1 and 1.16.5 for Minecraft.
What is Better End Mod?
Better End Mod revamps one of the most important part of the game, being the End Dimension. Upon defeating the Ender Dragon, beyond Ending the Game, players are rewarded with a gateway to the deeper End.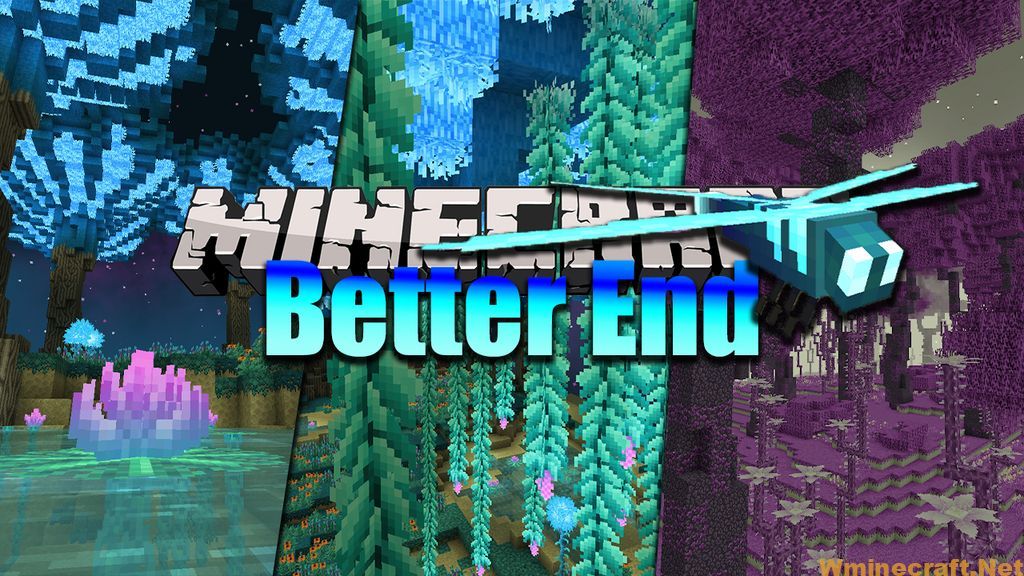 Features:
The End Dimension after defeating the Ender Dragon got revamped.
However, the End dimension often bland and lackluster, showcasing almost nothing but fellow Endermans, End Blocks, and nothing more, whereas the Overworld and the Nether are currently filled with wonders and bizarre landscapes. With the addition made by Better End Mod, the aforementioned Dimension will be revamped completely using unique terrains, flowers, and entities. The new splendid End can be described as nothing less than breathtaking. Nevertheless, despite however beautiful a location may be, the threats it poses are still considerably large so be careful of what you wish for.
13 Best Minecraft Mods for 2021
13 Best Minecraft Resource Packs in 2021
Screenshots: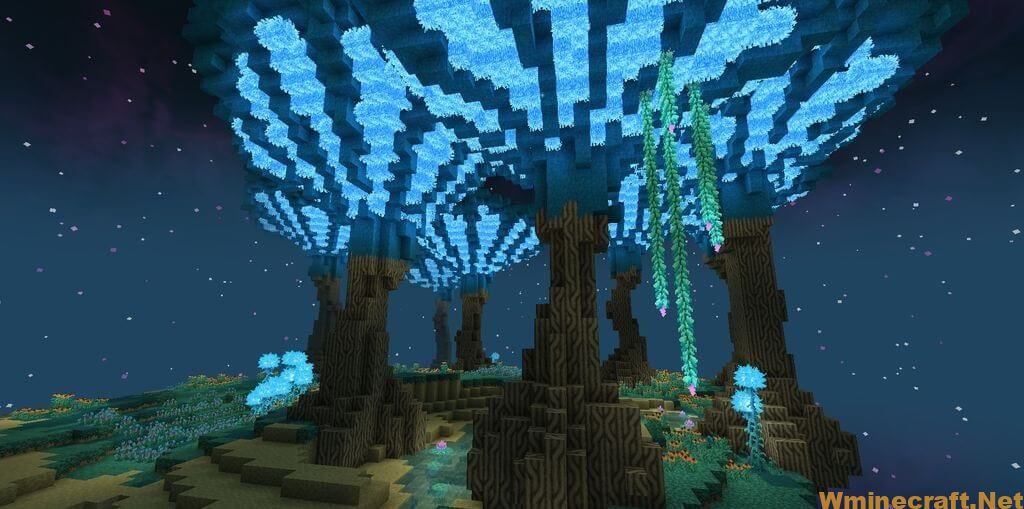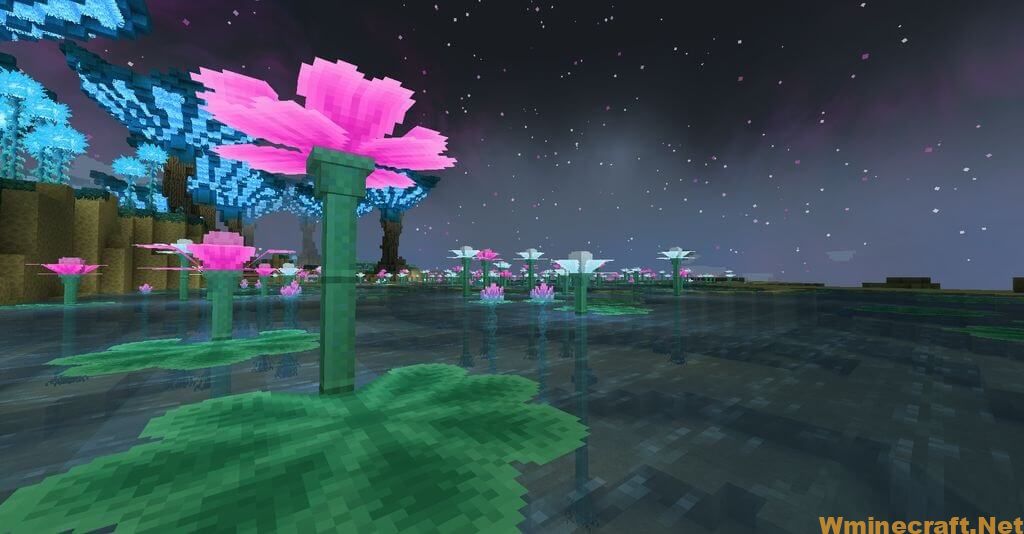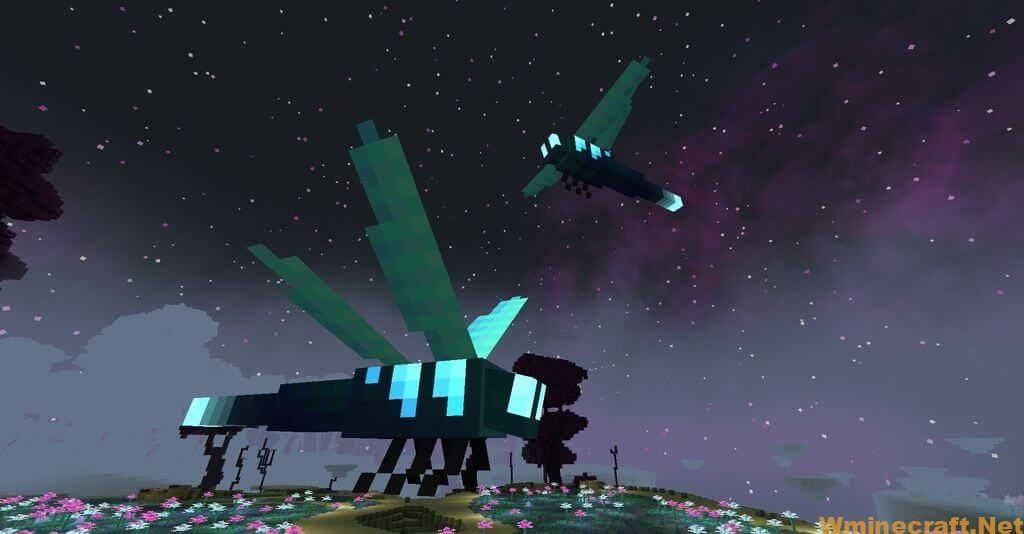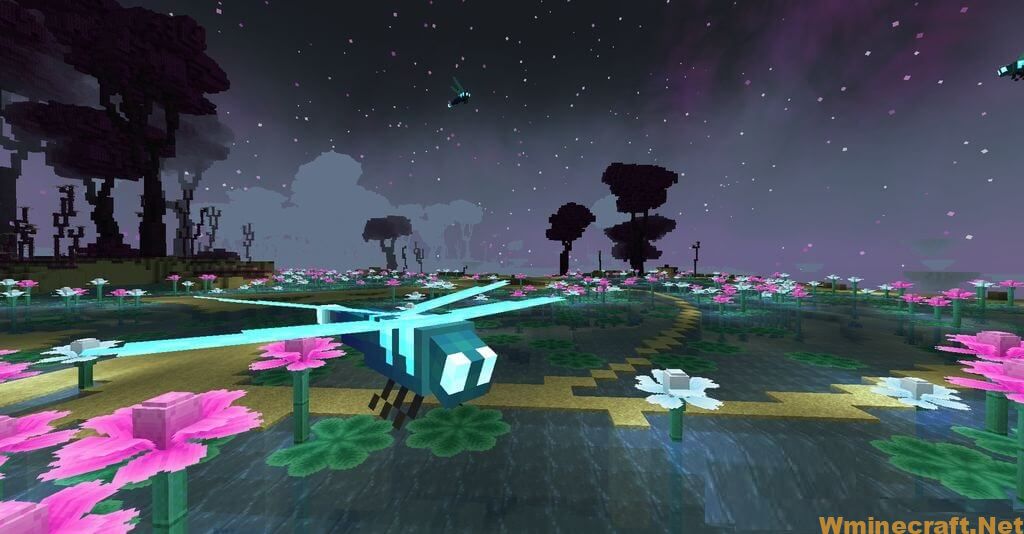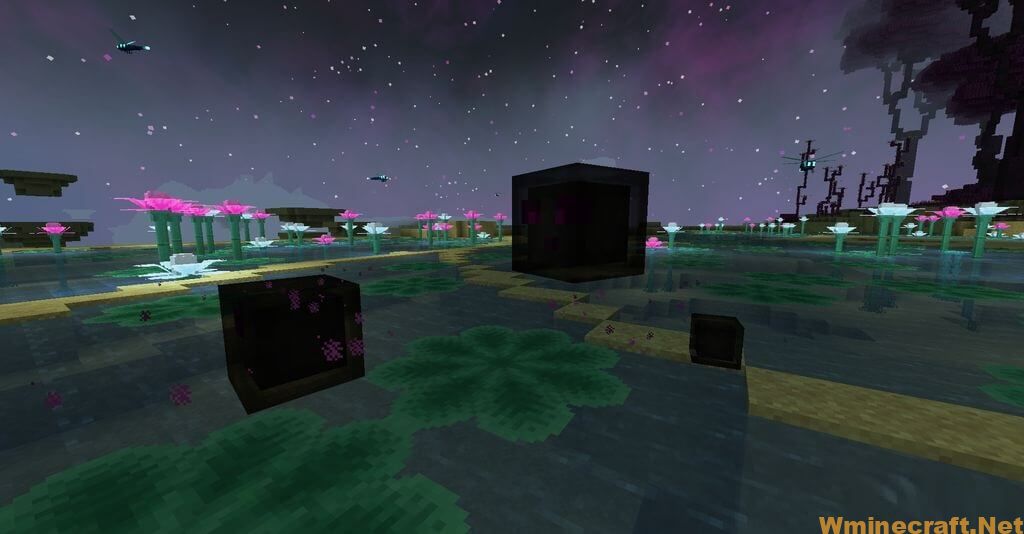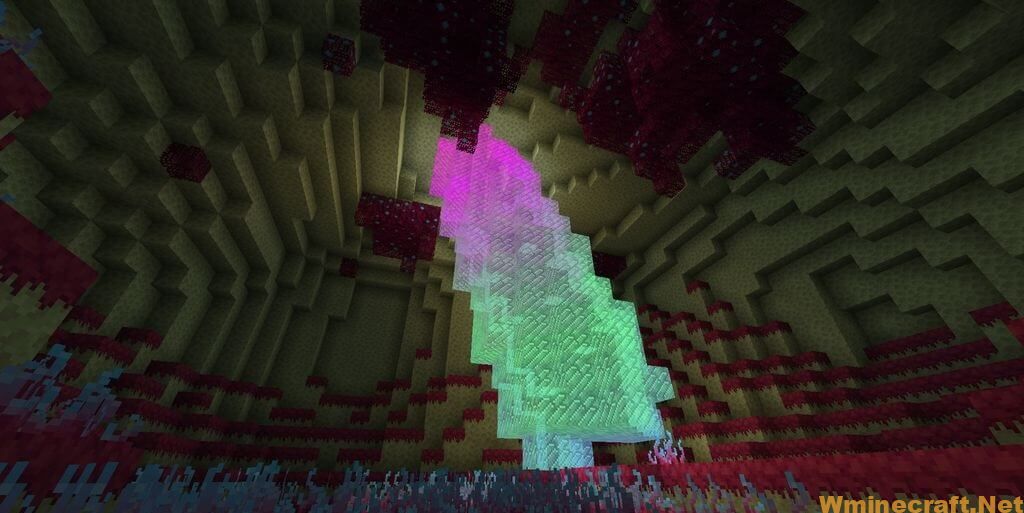 Showcase:
FAQ:
– I couldn't go into the End, the portal and commands are not working!
– This means your End Dimension entry in level.dat is missing, you can restore it with NBTExplorer. You can use this tutorial.
– Biomes from your mod are missing!
– Your world was generated before you install BetterEnd or you use other mods/data pack, you can change your biome source to fix it. I will write a tutorial soon.
– Biomes are very small!
– The reason is the same as the issue above, you can change your biome source to fix it. I will write a tutorial soon.
– Where I can look for recipes?
– You can use REI, we also added all our recipes & custom crafting as plugins for REI
– How can I repair the portal into the Overworld?
– You can read our game guide (requires Patchouli) or use our tutorial. I will write a tutorial soon.
– My rituals are not working!
– Check your pedestal positions. If all is correct place the central item last or right-click on the central pedestal if you already placed it.
– Where I can find ritual ingredients?
– You can use REI, it will show you the required ingredients and their position.
How to install Better End Mod With Fabric Mod
Make sure you have installed Fabric Mod Loader and Fabric API.
Download the mod for your version of the game.
Put it in the 'mods' folder, which is located in the game folder.
How to install:
Download and Install Minecraft Launcher Vanilla
Download and Install Fabric Installer for Vanilla Launcher
Run the recently downloaded .jar file, choose the version you want, and press "Install."
Run Minecraft, select the profile with Fabric installed, and press Play
Press Start on Desktop
Choose Run
Type %appdata% onto Run and press Enter.
Goes into Roaming/.Minecraft/mods
Put the jar. Files onto the mod folder and run Minecraft.
Minecraft Forge (Modding API) Installation Guide
5 steps to successfully install Forge Minecraft
1. Access and Download select Minecraft forge version, then download the installer.
2. Requires installing Java on a computer. Open the .jar file you just downloaded, make sure 'Install Client' is selected, and click the OK button.
3. Run Minecraft and select the Forge profile, then click Play.
4. Select the Minecraft Forge menu on the left and the Mods button below Multiplayer.
5. Successfully, you can enjoy the mod just installed.
Download Links:
Better End Mod For Minecraft 1.16.3 (For Fabric):
Better End Mod For Minecraft 1.16.4 (For Forge):
Better End Mod For Minecraft 1.16.4 (For Fabric):
Better End Mod For Minecraft 1.16.4 (For Forge):
Better End Mod For Minecraft 1.16.4 (For Fabric):
Better End Mod For Minecraft 1.17.1 (For Fabric):
Better End Mod For Minecraft 1.18.1 (For Fabric):
Better End Mod For Minecraft 1.18.2 (For Fabric):
Author: Bulldoq83 ❘ Rating: 4.30 − 115 votes – 38,352 views