This article will introduce to you a very interesting Mod for Minecraft-Carry On Mod
In the past you could only feed your pets, take them for a walk or ride it. Now, thanks to using  Carry On Mod, you can hug them and caress them. This Mod helps you to hug all the animals in Minecraft. Specifically, Carry On Mod 1.16.5/1.15.2/1.12.2 allows you to pick up blocks and carry them easily. You often wonder, why can I carry 64 empty chests in my pocket but can't move with objects in hand? Then this Minecraft Mod will help you find the answer.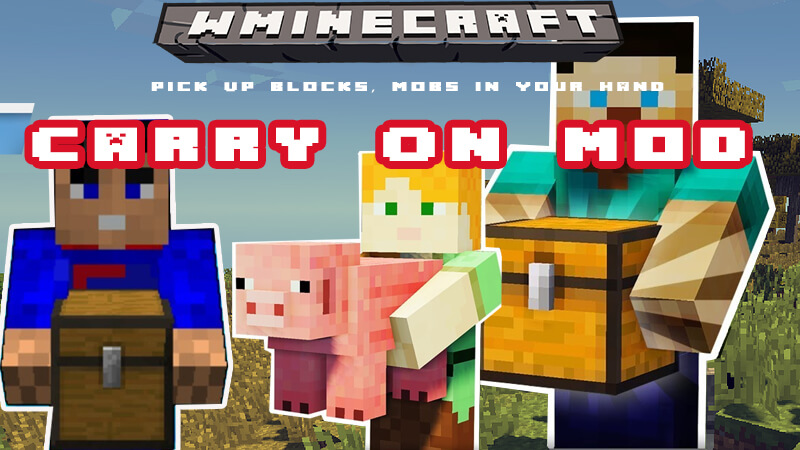 See more:
Download Falling Tree Mod 1.16.5/1.15.2
Timber Mod 1.16.4/1.15.2/1.14.4
BspkrsCore 1.16.3-1.12.2-1.7.10 – Bspkrs's Minecraft Mods
Overview of Carry On Mod
Previously, in the world of Minecraft, it was very difficult to pick up a block or a chest and place them. But now, with Carry On Mod, it becomes easier than ever. You just need to press two buttons and you're done.
Carry On Mod is a mod version of the popular Minecraft game in the gaming community. This mod supports players holding blocks and mobs on hand in their journey to explore the vast Minecraft world, bringing a new experience to players.
This is a simple Minecraft mod that improves interactivity in the game by allowing players to pick up, hold and place single squares of Tile Entities (such as chests, furniture, and possessions collected from mobs and favorite machines from other Tech Mods) if the hand is empty. This mod does not require items or pickaxes. In addition, the mod also keeps the same state and data. You can even hold small mobs.
In addition to all the animals in Minecraft, you can also embrace blocks and other Mobs such as villagers, Zombies, etc. To be able to hold what you like in your hand, you just need to press the Shift key and Right-click on what you want. Note that it can only be done when you do not hold anything in your hand.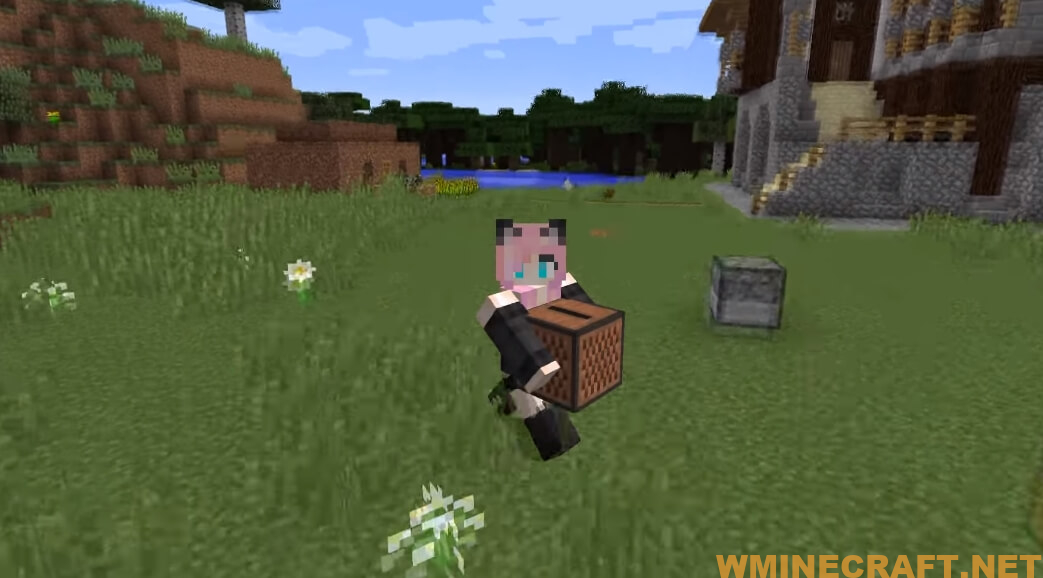 Besides, Carry On Mod also allows players to hold smaller mobs.
Main features of Carry On Mod
– Mod version of the game Minecraft
– Support players holding blocks and mobs in hand in their journey to explore the world of Minecraft
– Single blocks Tile Entities fridges, fireplaces, blender, springs, etc.
– Improve interactivity in the game
Screenshots: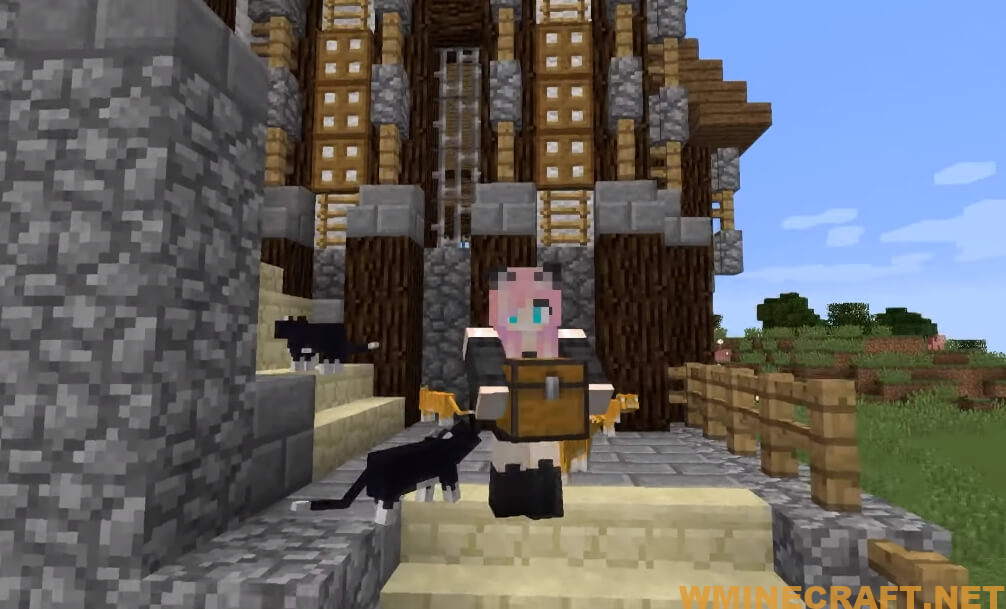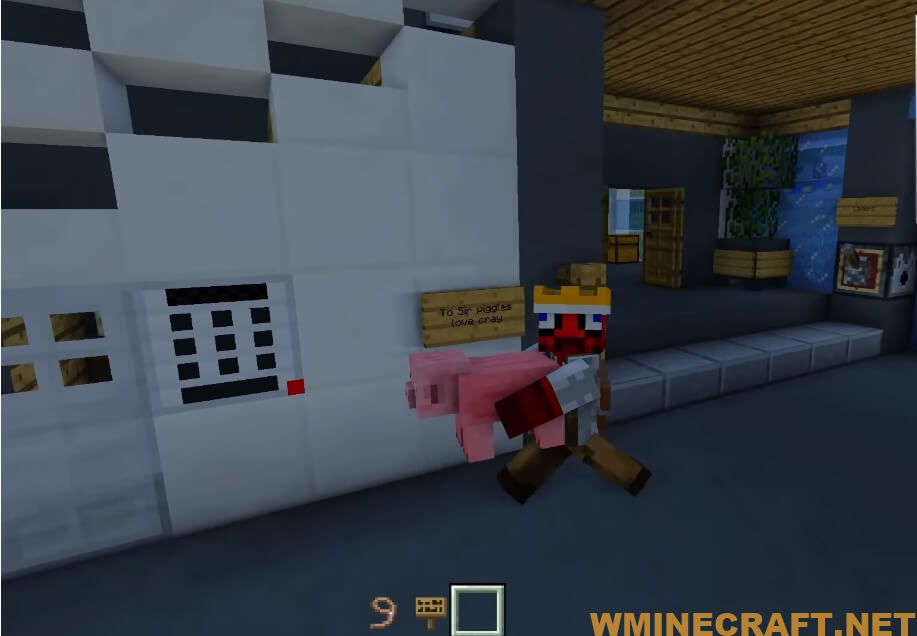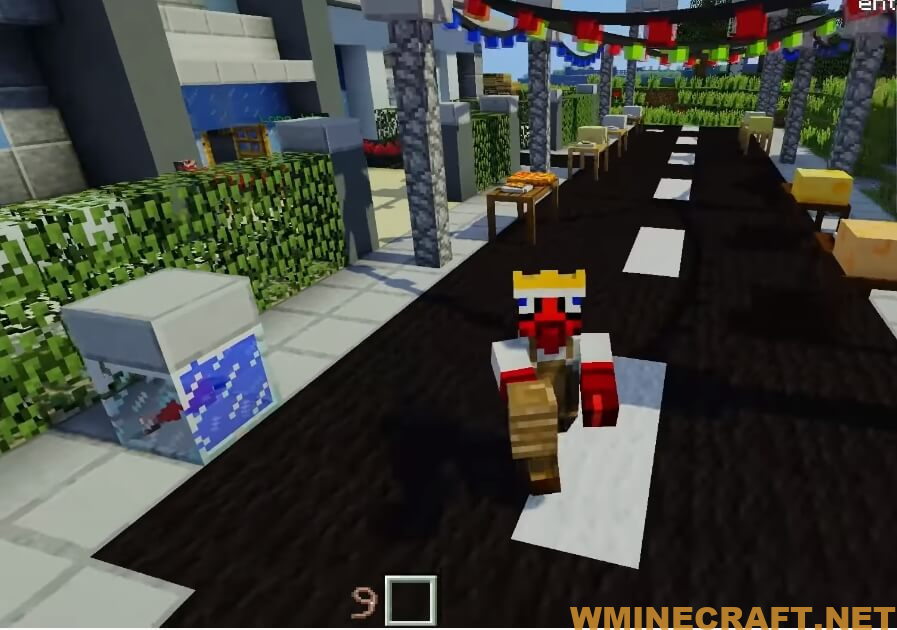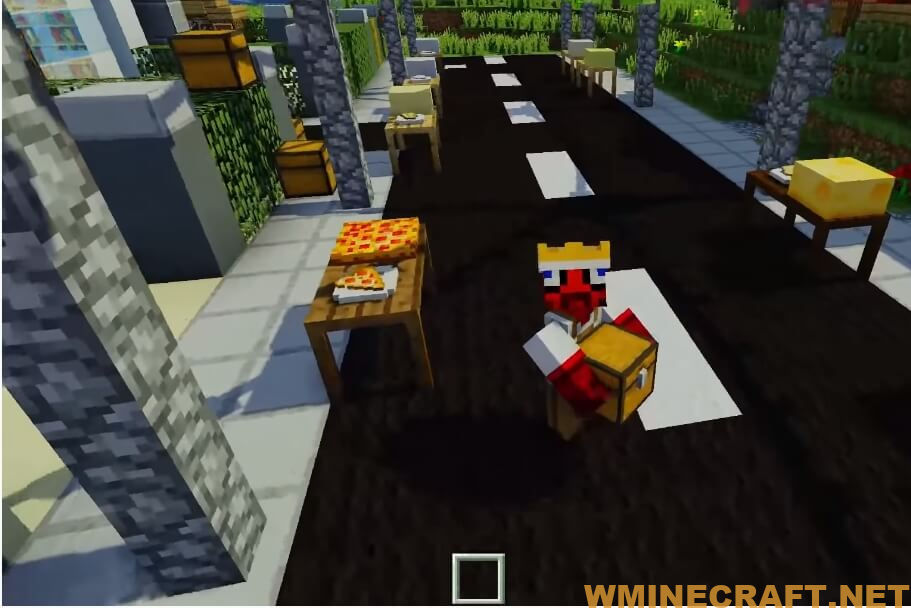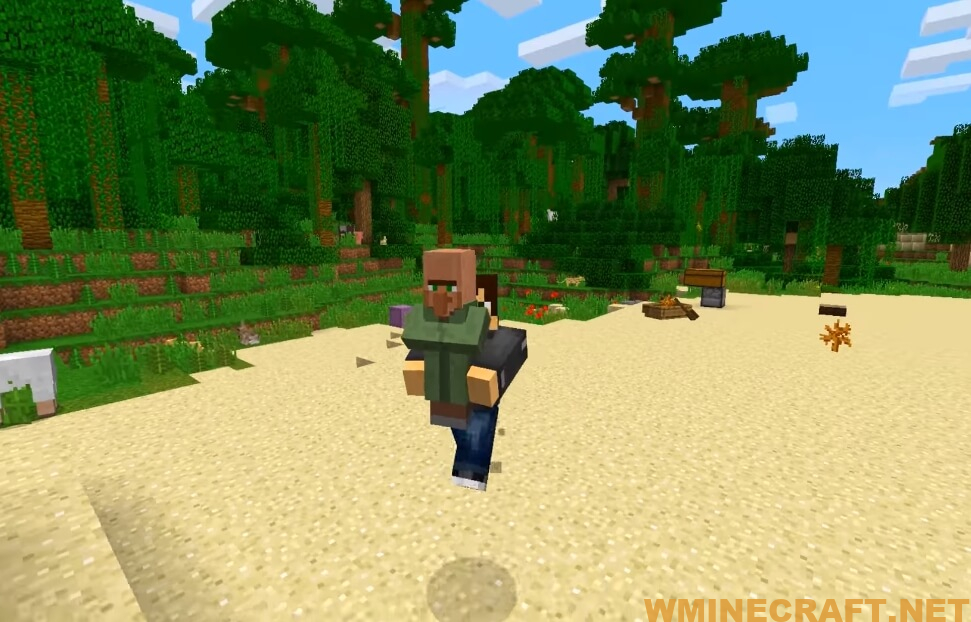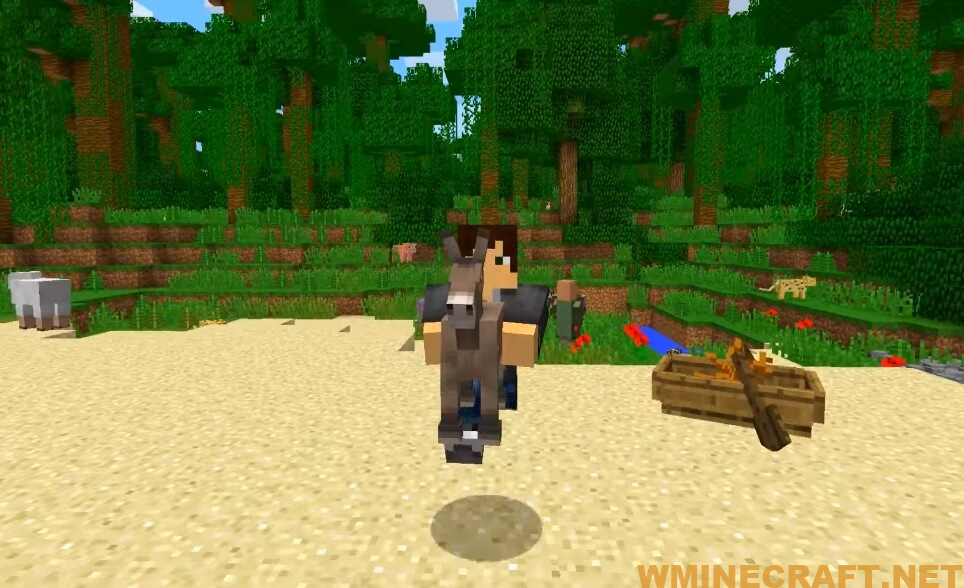 All in all, with this mod, you can pick up chests full of items and bring these items in the chests whenever you want. In addition, you can also pick up mobs like pigs, chickens, cows, donkeys, etc. It is very convenient to carry your own pets and move them without the whip. So have fun using it!
How it works:
Sneak + Right-Click (with Empty Hands) on any Tile Entity or mob to lift and carry.
Right-Click to place.
How to install?
Choose the Minecraft version you want, You have already installed Minecraft Forge
Locate the Minecraft application folder.

On windows open Run from the Start menu, type %appdata% and click Run.
On mac open finder, hold down ALT and click Go then Library in the top menu bar. Open the folder Application Support and look for Minecraft.

Download the Mod
Move the downloaded Jar (zip) file into the "mods" folder
Launch Minecraft and Enjoy the mod.
Video install on Youtube:
Minecraft Forge (Modding API) Installation Guide
5 steps to successfully install Forge Minecraft
1. Access and Download select Minecraft forge version, then download the installer.
2. Requires installing Java on a computer. Open the .jar file you just downloaded, make sure 'Install Client' is selected, and click the OK button.
3. Run Minecraft and select the Forge profile, then click Play.
4. Select the Minecraft Forge menu on the left and the Mods button below Multiplayer.
5. Successfully, you can enjoy the mod just installed.
Download Carry On Mod for Minecraft 1.16.5/1.15.2/1.12.2…
Minecraft Game version 1.10.2:
Minecraft Game version 1.11.2:
Minecraft Game version 1.12.1 – 1.12:
Minecraft Game version 1.12.2:
Minecraft Game version 1.13.2:
Minecraft Game version 1.14.4:
Minecraft Game version 1.15.2:
Minecraft Game version 1.16.2:
Minecraft Game version 1.16.3:
Minecraft Game version 1.16.4:

Minecraft Game version 1.16.5:
Credit by: Tschipp, Purplicious_Cow ❘ Rating: 4.46 − 181 votes ❘ 269,577 views – Source: Curse