If you're looking to customize your Minecraft gaming experience, BetterF3 Mod is the perfect solution. It replaces the game's original debug HUD with a more human-readable interface that you can customize to your heart's content. You can change colors, position, and add spacings until it looks exactly the way you want it to. So why wait? Download BetterF3 Mod today and start enjoying a more personalized gaming experience!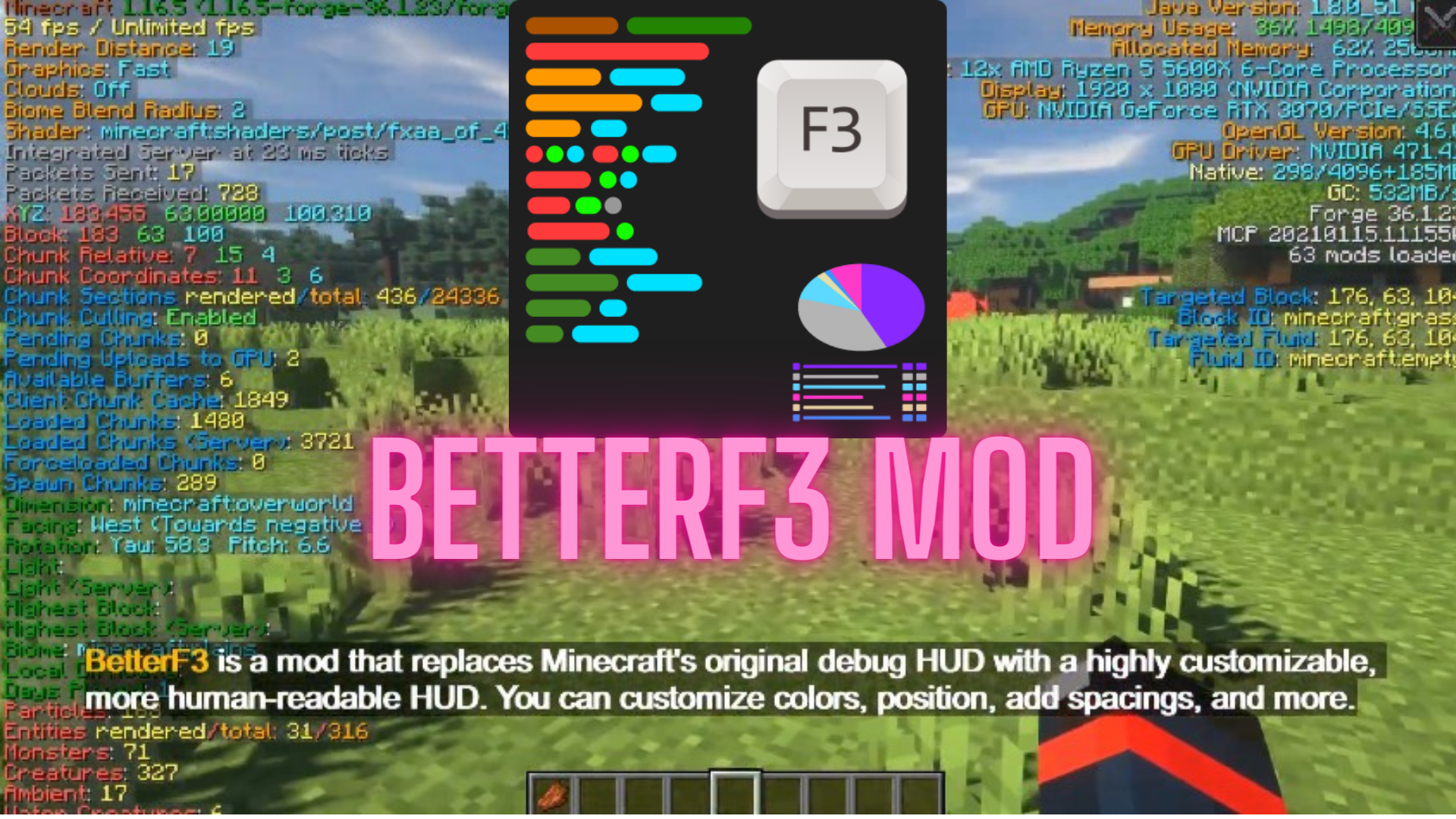 How to install:
How to Use Forge to Install Minecraft Mods (Client Side)
How To Install The Fabric Mod Loader After Downloading It
The newest Minecraft Mods are available right now.
Features:
Each module's colors should be changed.
Modify the placement of each module.
Put modules, remove them, and add spaces between them.
Disable a module's entire contents or specific lines at a time.
Create a shadow for the rendered text (Activated by default)
The background color of all lines should be changed.
Animated opening and closing (with configurable speeds)
Dependencies
Fabric:
Optionally: ModMenu to access the options menu
Included: Cloth Config to use F3 + M
Forge:
Highly Recommended: Cloth Config to use F3 + M
BetterF3 Mod Screenshots: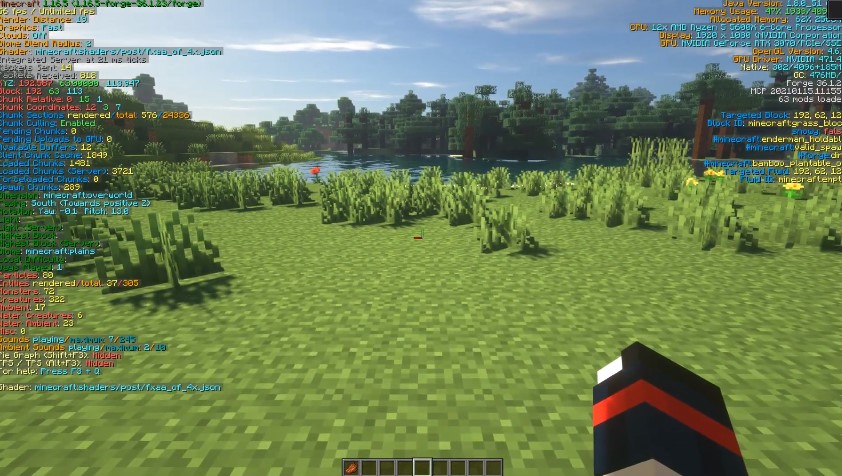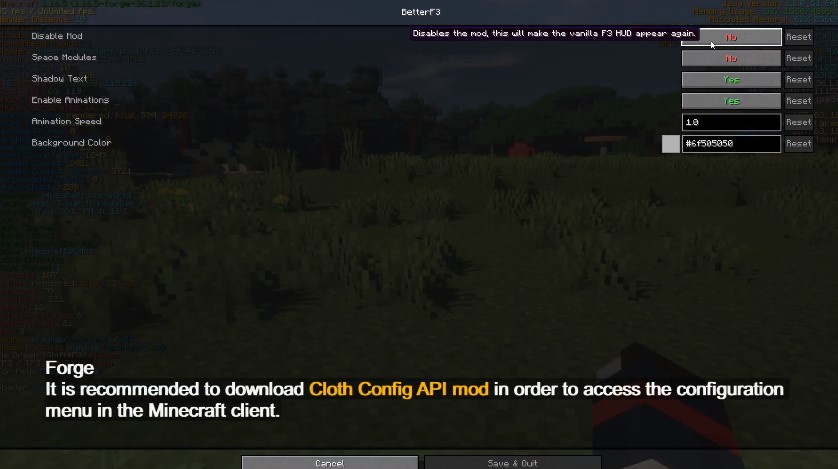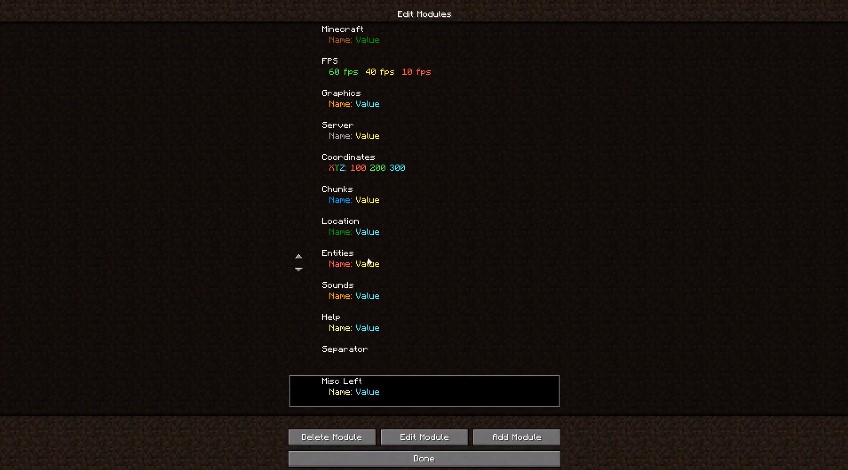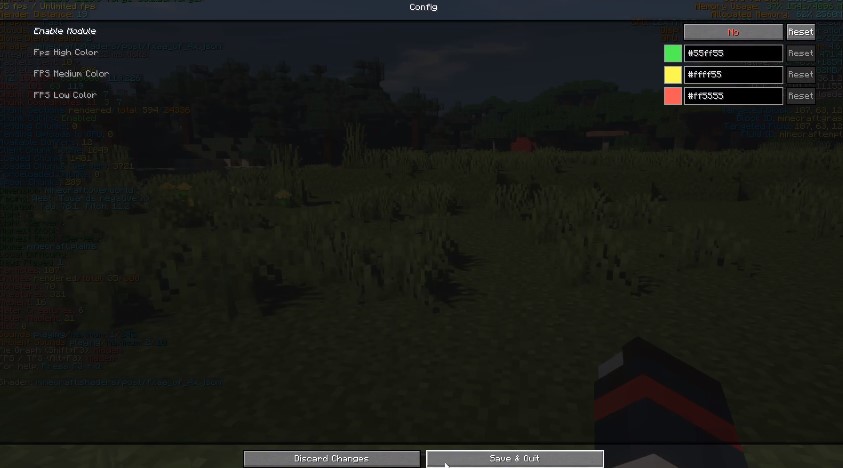 BetterF3 Mod Download Links:
Minecraft Game version 1.16.5
Fabric version:
Minecraft Game version 1.17.1
Forge version:

Fabric version:
Minecraft Game version 1.18.1
Fabric version:
Minecraft Game version 1.18.2
Forge version:

Fabric version:
Minecraft Game version 1.19
Fabric version:
Minecraft Game version 1.19.1
Forge version:

Fabric version:
Minecraft Game version 1.19.2
Forge version:

Fabric version:
Minecraft Game version 1.19.3
Fabric version: