Are you tired of pointless digging without any wins or even without any valuable diamonds or ores? We want to recommend this mod to you! If you do not know Advance Xray in Minecraft, let's us introduce to you. With this mod, you will be sure to find diamonds 100% of the time. 
Known primarily by its infamous names like "hack", "cheat" Xray mod has long been ostracized by the majority of players on multiplayer servers because of its unbalanced nature. So what exactly is Xray? Simply put, Xray in Minecraft is like real-life Xray. The player can use it to see mines deep underground as well as other players even if they are standing far away from you or covered by obstacles.
What is Advanced Xray Mod?
Advanced Xray Mod is a mod for Minecraft that provides players with an additional user interface. There they can control the opacity of specific blocks to help them easily locate veins and more! This Mod is very useful for those who want to play survival mode a little easier. 
In other words, Advanced Xray Mod is a Minecraft Mod enhanced version of XRay Mod. It's not a standard X-ray mod though – it doesn't make all or most of the blocks around you disappear, instead, it highlights the required blocks around the world over the distance established.
You've been playing Minecraft for a while now and you're pretty good at it. You know the ins and outs of the game, where to find the best resources, and how to build things that are both beautiful and functional. But there is one thing that has always been a little bit of a challenge for you – finding ore.
Sure, you can get by without it, but when you find yourself in need of some diamonds or gold, being able to find those precious resources quickly and easily makes all the difference. So when you hear about a new mod that promises to make finding ore easier than ever before, you can't help but be intrigued.
Relative Post:
Download Falling Tree Mod 1.16.5/1.15.2
Timber Mod 1.16.4/1.15.2/1.14.4
BspkrsCore 1.16.3-1.12.2-1.7.10 – Bspkrs's Minecraft Mods
Features of Advanced XRay Mod
Created by Forge. 

Simple and clear UI interface; easily add, delete or edit the blocks you want to see.

Integrated full RGB color picker. 

Selected list to find a block. 

Add block on hand. 

Add the block you are looking at. 

Right-click to edit Metadata.

Ore Dictionary support. 

Player support.
Not only that, but Advanced Xray Mod also supports a few additional features such as:
The management interface adds or removes the types of blocks that need to be seen.

The displayed colors are based on the RGB color system

Automatically add ores from other Mods.

Features of Advanced XRay Mod
Screenshots: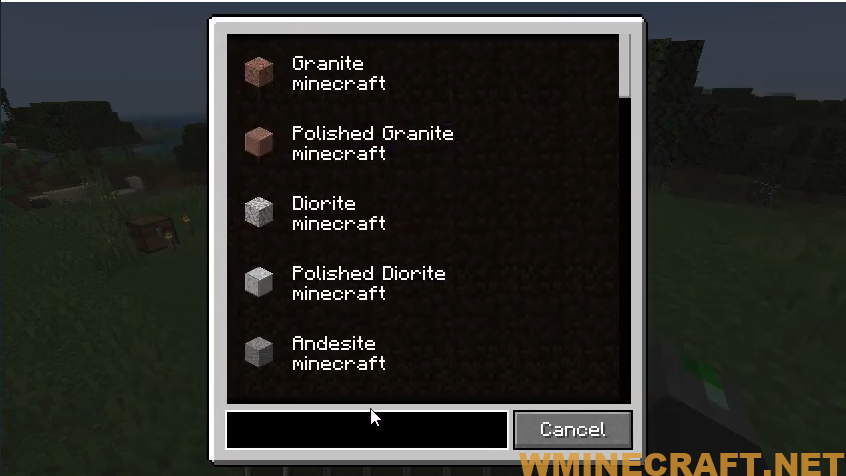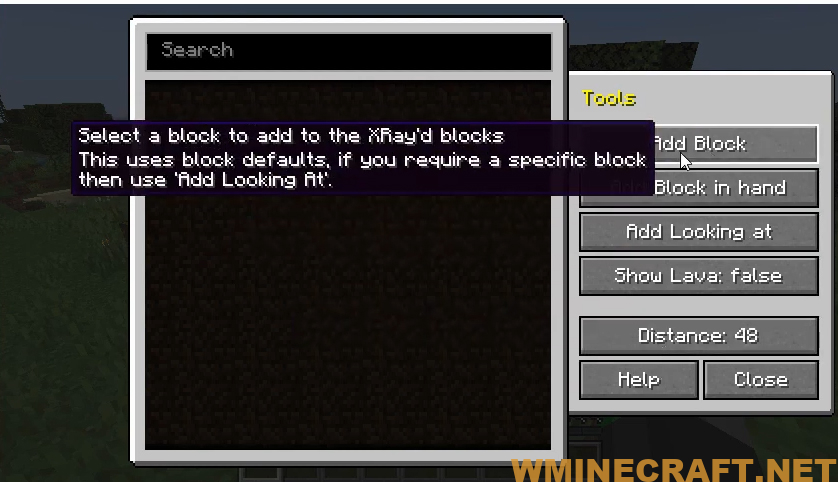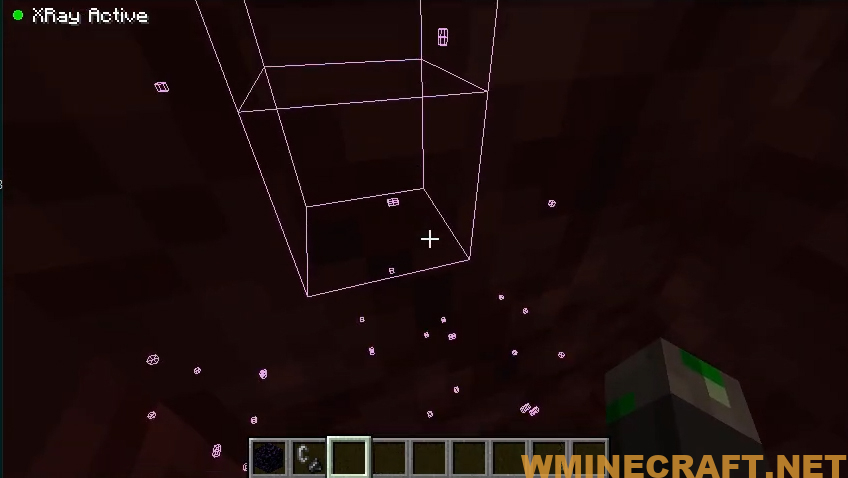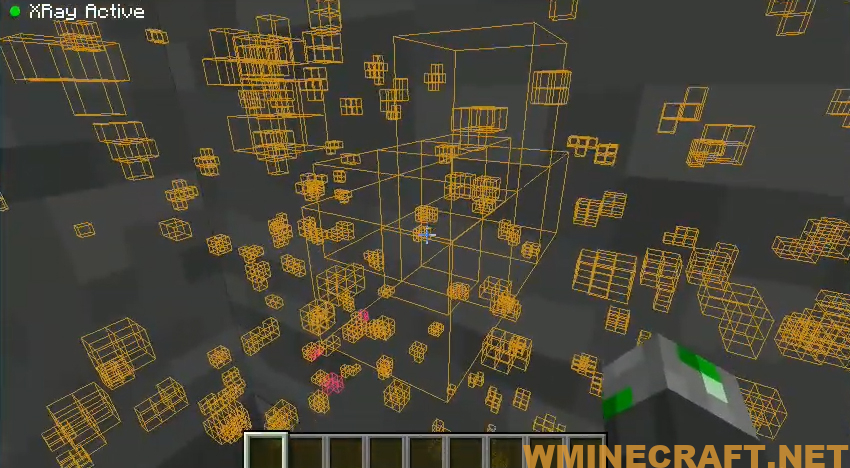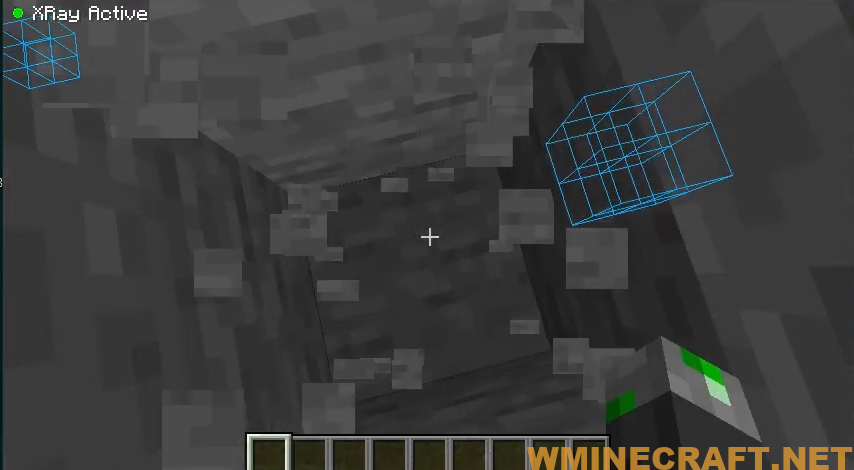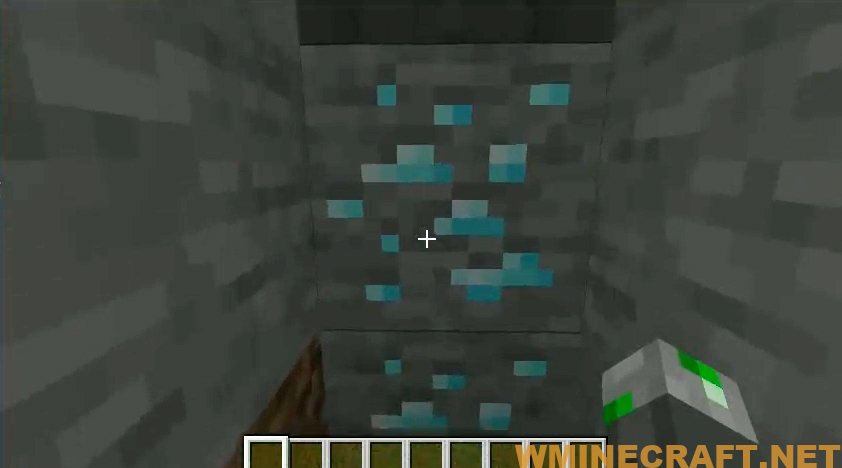 For Advanced XRay Mod 1.16.5 it is not a standard XRay mod. It will make all or most of the blocks around you disappear making it difficult to function. Instead, it highlights desired blocks around the world based on how the block has been laid.
One thing that players should consider is Minecraft Forge-based XRay mod designed to aid players who don't like the ore searching process. Be careful using this mod in any servers since many see it as a form of cheating and you may be banned but for personal or agreed-upon usage, it's really a great improvement on the standard XRay mod.
How to play Advanced Xray Mod?
Using XRay:
Click [Default] Backslash to enable or disable XRay.
Press [Default] Z to open the in-game GUI.
Adding ores:
-Open the GUI Editor by pressing [Default] Z. 
-Choose an arbitrary method to add blocks, from hand or what you can see, search in the list .
-Change name, color 
 -Click Add and activate the block.
Editing Ores: 
-Right-click any item in the GUI and edit. 
-Click Save to apply the changes.
You can install Advanced XRay Mod through Minecraft Forge. This is a useful mod for those who do not like the ore search process.
How to install the Advanced XRay Mod with Minecraft Forge
1. Download Minecraft Forge Installer, the file Advanced XRay Mod.jar.
2. Right-click Forge Installer, Run as Administrator and click OK to install Forge.
(You can skip this step if you have Minecraft Forge installed)
3. On Windows: Open Start on desktop>Open Run (Or you can use the Windows + R
keyboard shortcut)
On mac open finder, hold down ALT and click Go then Library in the top menu bar. Open the folder Application Support and look for Minecraft.
4. Type %appdata% into Run and press Enter.
5. Go to /.minecraft/mods folder
6. Place the jar file of the mod you downloaded in the mod folder and then run
Minecraft.
How to install Advanced XRay Mod With Fabric
Make sure you have installed Fabric Mod Loader and Fabric API.
Download the mod for your version of the game.
Put it in the 'mods' folder, which is located in the game folder.
Minecraft Forge (Modding API) Installation Guide
5 steps to successfully install Forge Minecraft
1. Access and Download select Minecraft forge version, then download the installer.
2. Requires installing Java on a computer. Open the .jar file you just downloaded, make sure 'Install Client' is selected, and click the OK button.
3. Run Minecraft and select the Forge profile, then click Play.
4. Select the Minecraft Forge menu on the left and the Mods button below Multiplayer.
5. Successfully, you can enjoy the mod just installed.
Download Advanced XRay Mod for Minecraft 1.19, 1.18.2
Minecraft Game version 1.7.10:
Minecraft Game version 1.8.9:
Minecraft Game version 1.9.4:
Minecraft Game version 1.10.2:
Minecraft Game version 1.11.2:
Minecraft Game version 1.12:
Minecraft Game version 1.12.1:
Minecraft Game version 1.12.2:
Minecraft Game version 1.14.4:
Minecraft Game version 1.15.1:
Minecraft Game version 1.15.2:
Minecraft Game version 1.16.1:
Minecraft Game version 1.16.2:
Minecraft Game version 1.16.3:
Minecraft Game version 1.16.4:
Minecraft Game version 1.16.5 (For Fabric):
Minecraft Game version 1.17 (For Fabric):
Minecraft Game version 1.17.1 (For Fabric):
Minecraft Game version  1.18 (For Fabric):
Minecraft Game version 1.18.1
Forge version:
Minecraft Game version 1.18.2
Forge version:

Fabric version:
Minecraft Game version 1.19
Forge version:

Fabric version:
Author: aokmikey – Rating: 4.21 − 164 votes – 352,803 views – Source: Curseforge