Have you always dreamed of creating your Zoo in Minecraft or going on safari? Then the Zoo & Wild Animals mod is the one for you!
In addition to animals, various blocks, plants, items, and weapons allow the player to play wilderness survivor, capture animals, and build the most beautiful Zoo.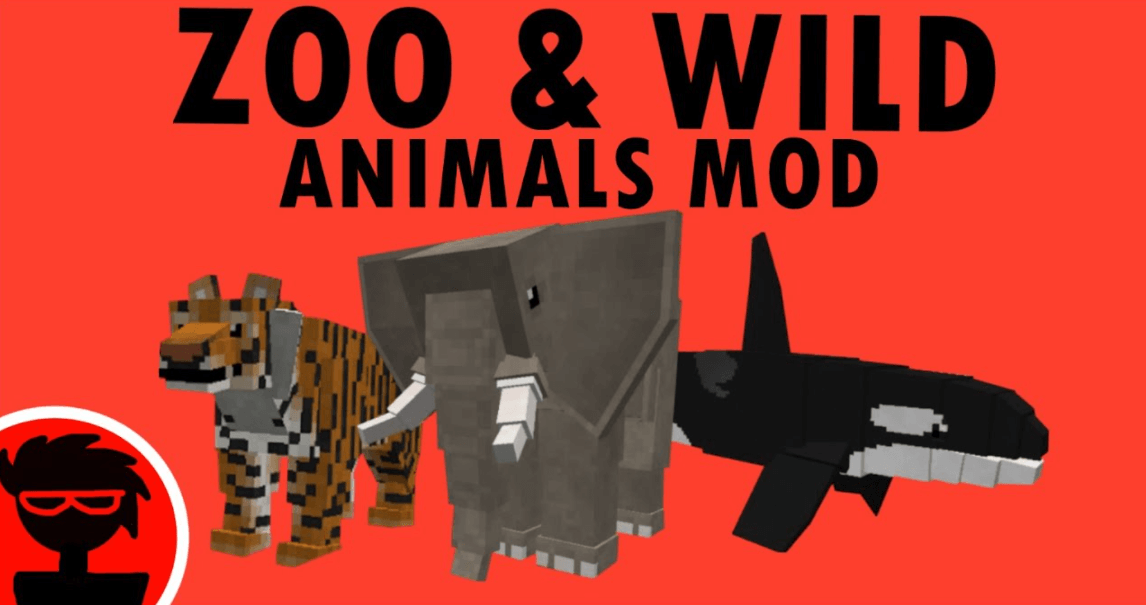 How to install:
How to Use Forge to Install Minecraft Mods (Client Side)
How To Install The Fabric Mod Loader After Downloading It
The newest Minecraft Mods are available right now.
Objects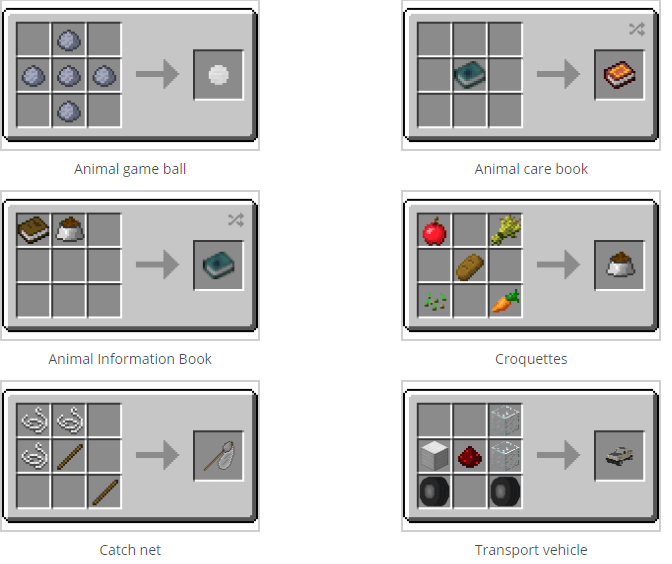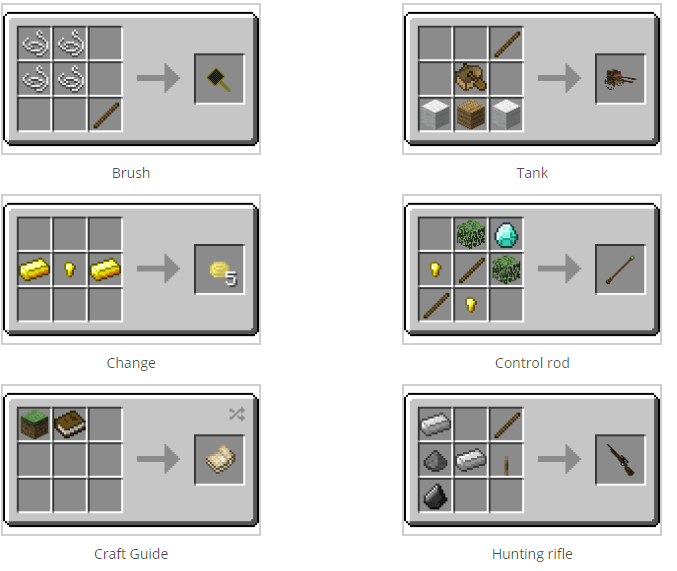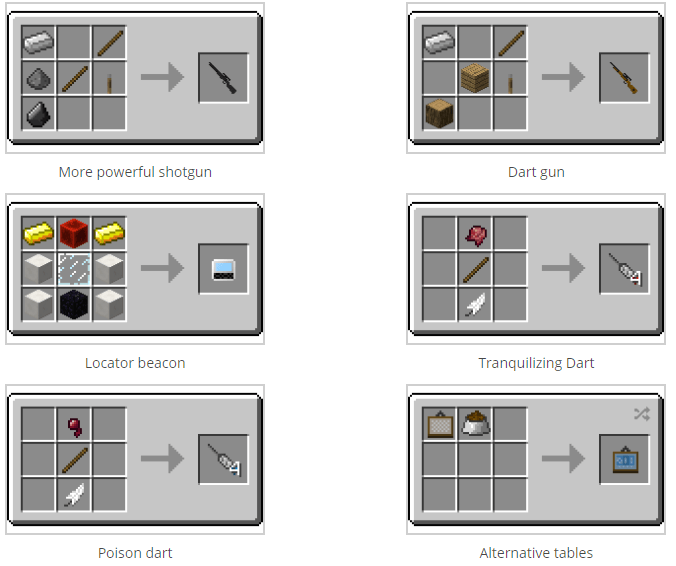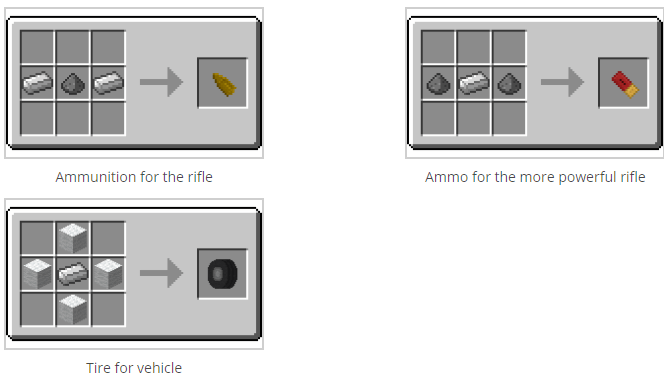 A wide variety of items are added in the Rebuilt version of the Zoo & Wild Animals mod. It ranges from the game ball for playing with animals to the all terrain vehicle allowing you to move faster while carrying an animal.
You can choose to take care of an animal by brushing it with the brush or to annihilate it with the shotgun .
Animals
There are more than forty animals that you can discover and get to know. You will find them below classified by type: terrestrial , flying and marine .
Land animals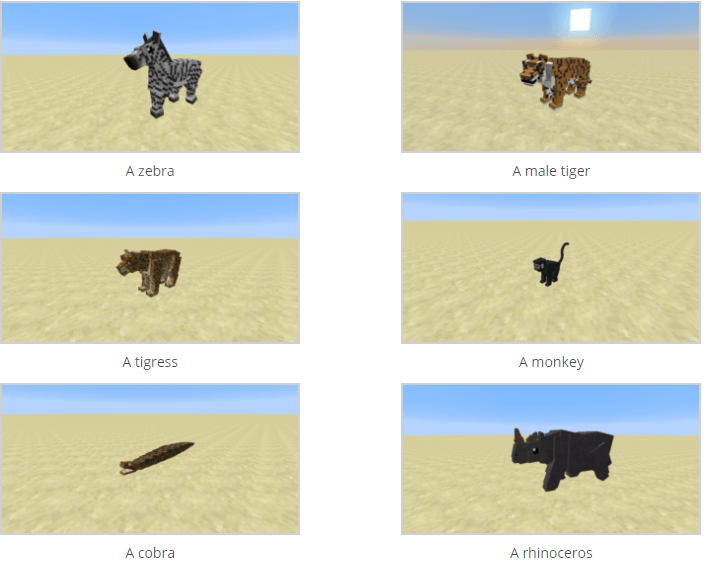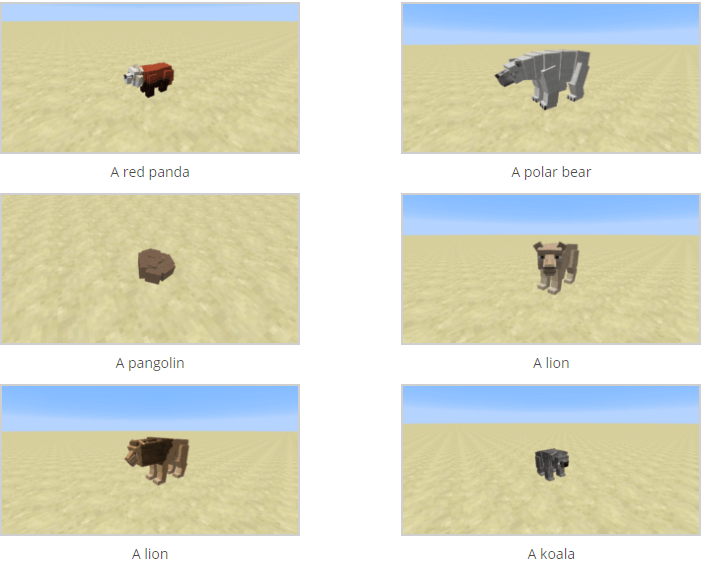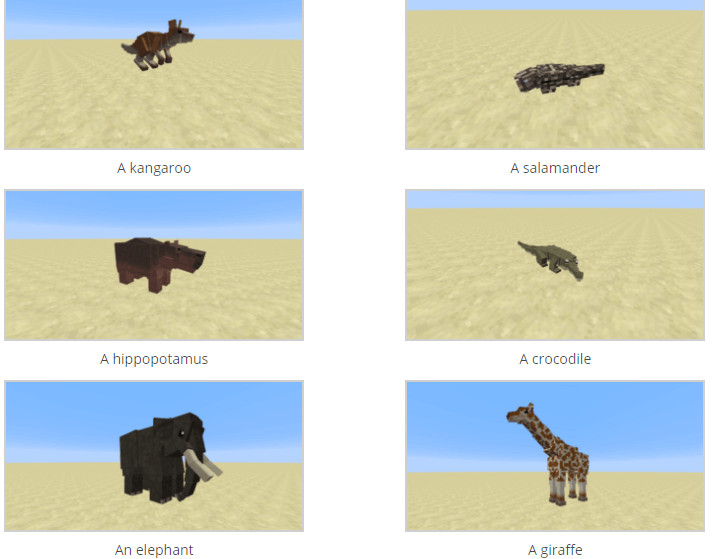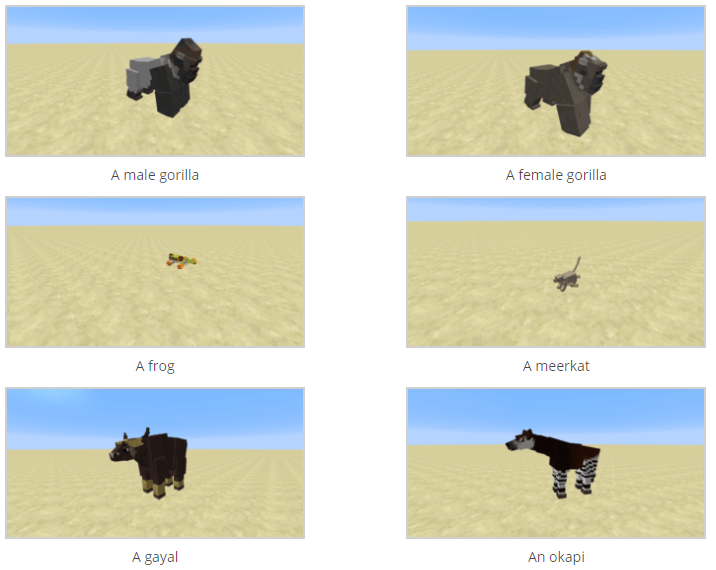 Among the land animals are the lion and the tiger, but also other varieties less known such as the okapi or the pangolin ! You may even come across male and female versions with different characteristics.
Flying animals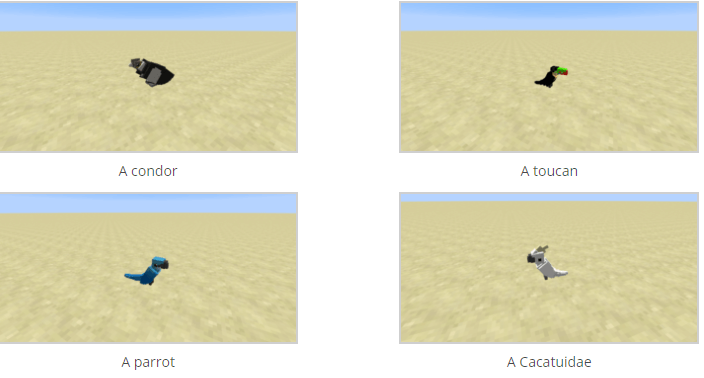 Flying animals have the particularity of having many different colors . So those you discover in the images below are only a small part of the versions that you will be able to see in-game.
Marine animals
How to talk about marine animals without making the orca and the dolphin appear ? These 2 animals but still others will come to populate your underwater world.
Zoo & Wild Animals Mod  Screenshots: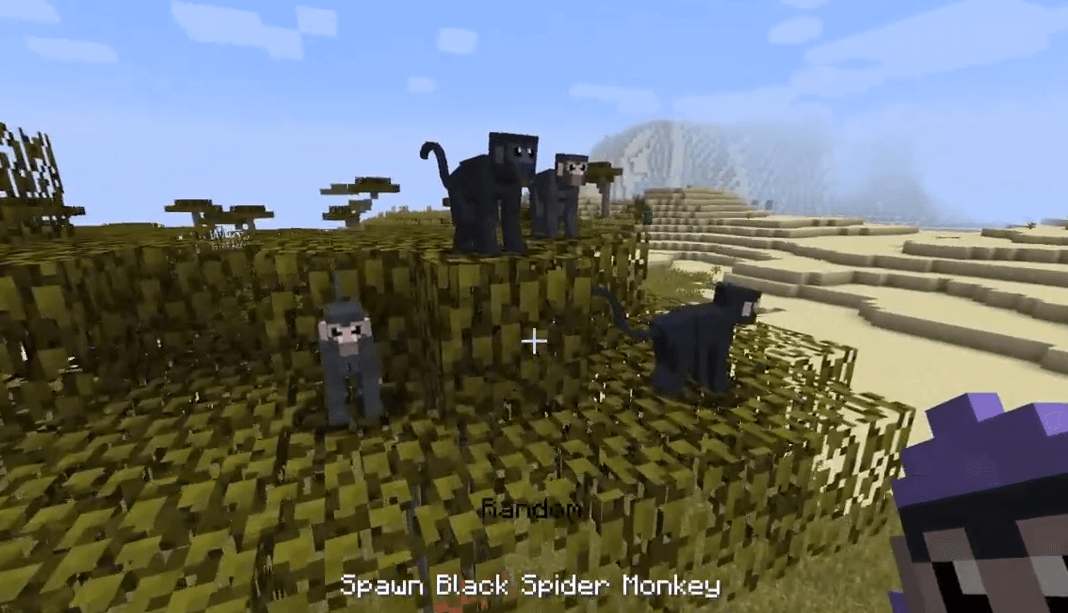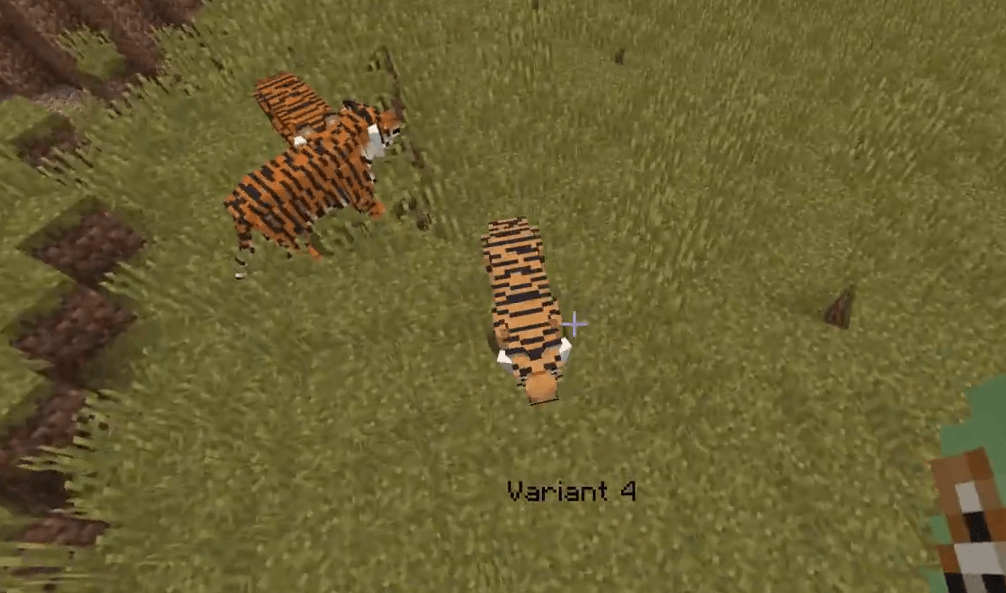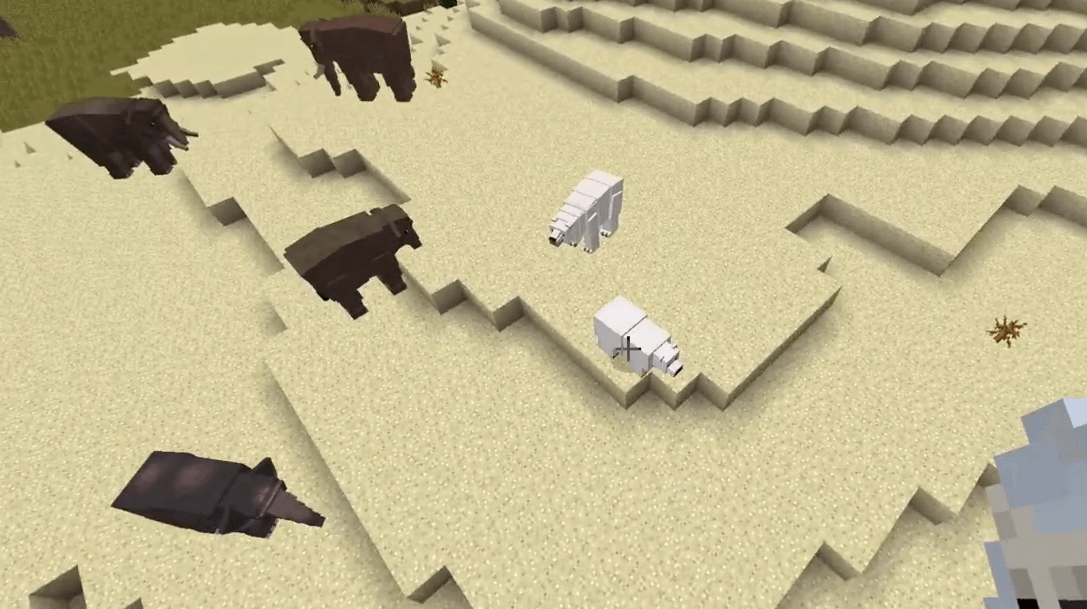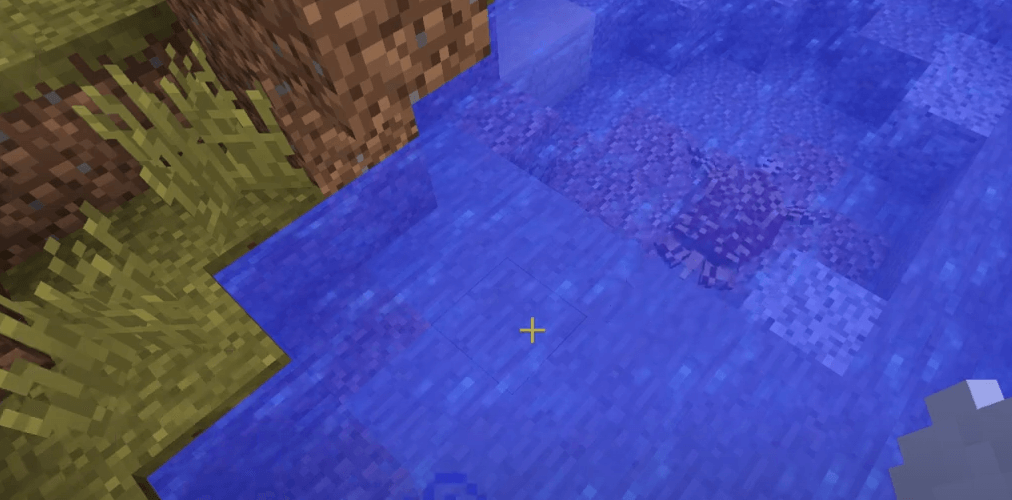 Zoo & Wild Animals Mod [1.12.2] Download Links:
Minecraft Game version 1.8.9

Minecraft Game version 1.12.2