Do you love exploring the world of Minecraft but find yourself getting lost frequently? If so, Xaero's World Map mod is perfect for you! This mod adds a self-writing fullscreen map to your Minecraft client. With it, you'll never lose your way again. The best part is that Xaero's Minimap works perfectly with this mod – so you'll always have a handy mini-map to guide you. Installing Xaero's World Map on the server side is optional, but if you do choose to install it, you'll gain access to some additional features like world identification. So what are you waiting for? Download Xaero's World Map now and explore Minecraft like never before!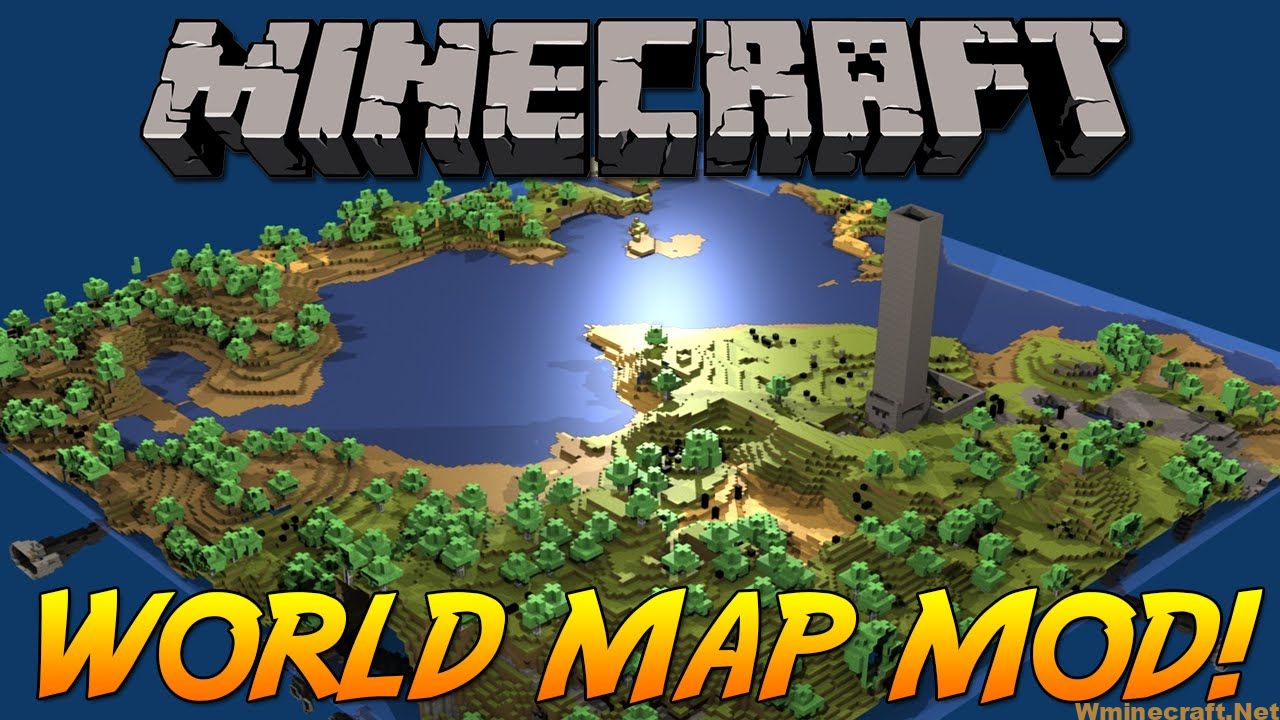 Previously, this was a feature of Xaero's Minimap mod. However, now, that -functionality has been separated for use only by those who want to make use of that functionality
With this mod installed, all you have to do is press the «M» key to view the full-screen map. Besides, this mod works independently, so if we want to use the full-screen map, it will be enough to install this mod without installing Xaero's Minimap. Although if we want, we can have the two mods installed.
See more:
SkyBlock Map – Minecraft SkyBlock Map 1.16.5-1.15.2-1.14.4-1.7.10
Zan's Minimap Mod 1.16.2/1.15.2/1.14.4 – Rei's Minimap
VoxelMap Mod 1.16.5-1.15.2-1.14.4 – Minimap mods for Minecraft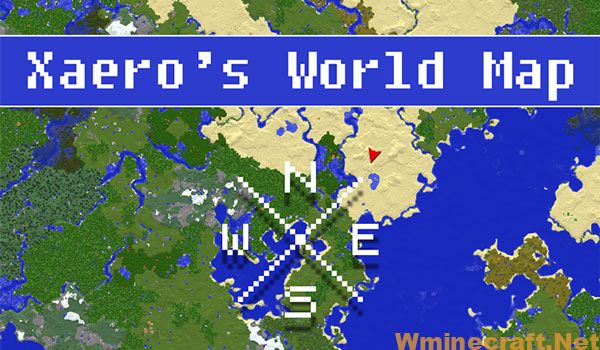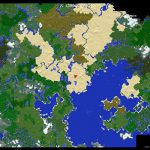 Features:
Self-writing world map. Different for every world/dimension/server.
Works in Singleplayer, Multiplayer, and on Realms.
Interactive interface. Open by pressing M. Move the map around with your mouse and zoom in/out using the mouse wheel, similar to Google Maps.
Automatic MultiWorld / Lilypadded servers support.
Minecraft Realms support (also with the multi-world backing).
Texture Pack support. Changing the texture packs updates the whole world map and not just the new chunks.
Cave dimensions support (similar to Nether).
Vanilla maps mode. It makes the world map look like vanilla paper maps.
Terrain texture customization.
"Footsteps" showing your most recent path.
Optional performance boosters.
Xaero's Minimap integration. The minimap mod will display chunks loaded by the world map. The world map mod will display waypoints from the Xaero's Minimap. It also works with a Better PVP mod.
How to install Xaero's World Map Mod for Minecraft
Download Minecraft Forge
Download Xaero's World Map Mod or Xaero's World Map Mod
Double click on the downloaded Forge file to run the installer.
Paste the downloaded file of the mod into the folder .minecraft / mods
Now you can view the world map on full screen!
How to install Xaero's World Map Mod with Fabric
Make sure you have installed Fabric Mod Loader and Fabric API.
Download the mod for your version of the game.
Put it in the 'mods' folder, which is located in the game folder.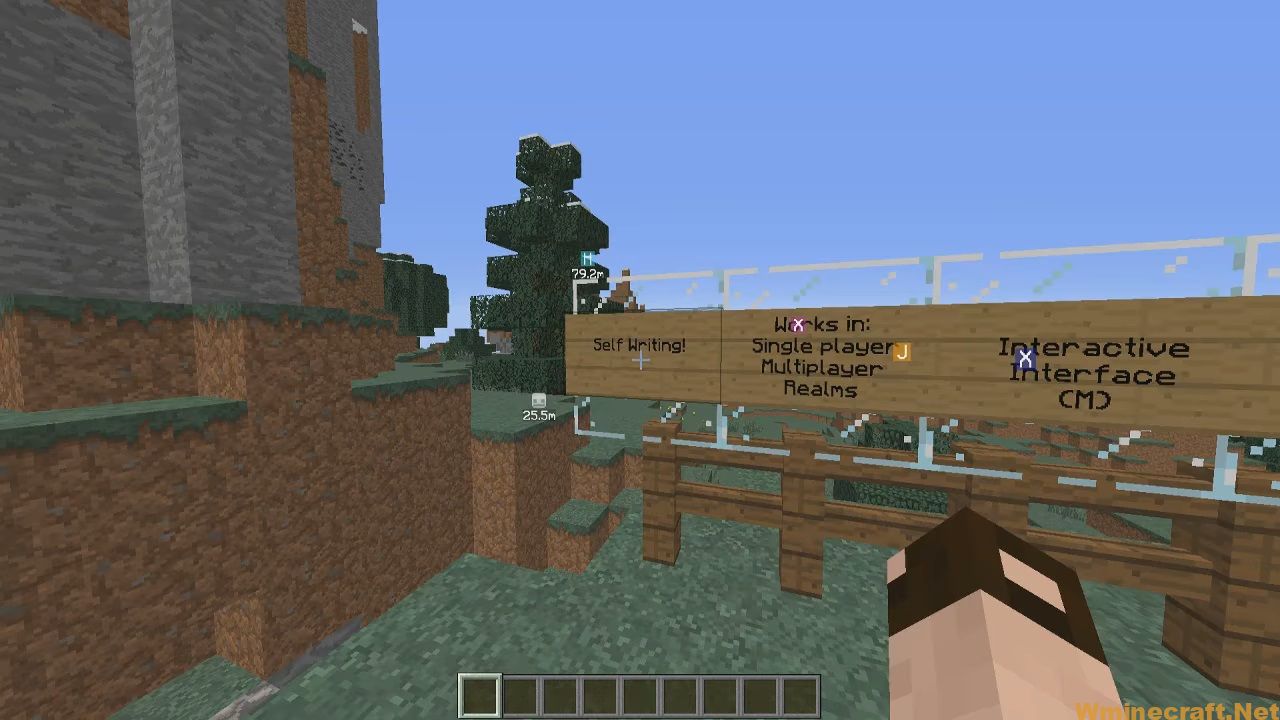 Download Xaero's World Map Mod for Minecraft
For Minecraft 1.7.10 Link Download : 

For Minecraft 1.8.9 Link Download : 

For Minecraft 1.9.4 Link Download : 
For Minecraft 1.10.2 Link Download : 

For Minecraft 1.11.2/1.11 Link Download : 

For Minecraft 1.12.2, 1.12.1, 1.12 Link Download : 

For Minecraft 1.13.2 Link Download : 

For Minecraft 1.14.3 Link Download : 
For Minecraft 1.14.4
Xaero's World Map Mod Forge version:  Download from Server

Xaero's World Map Mod Fabric version: Download from Server
For Minecraft 1.15.1
For Minecraft 1.15.2
Xaero's World Map Mod Forge version:  Download from Server 

Xaero's World Map Mod Fabric version: Download from Server 
For Minecraft 1.16.1
Xaero's World Map Mod Forge version: Download from Server

Xaero's World Map Mod Fabric version: Download from Server
For Minecraft 1.16.2
Xaero's World Map Mod Forge version: Download from Server 

Xaero's World Map Mod Fabric version: Download from Server
For Minecraft 1.16.3
Xaero's World Map Mod Forge version: Download from Server

Xaero's World Map Mod Fabric version: Download from Server
For Minecraft 1.16.4
Xaero's World Map Mod Forge version: Download from Server

Xaero's World Map Mod Fabric version: Download from Server
For Minecraft 1.16.5
Xaero's World Map Mod Forge version: Download from Server 

Xaero's World Map Mod Fabric version: Download from Server
Fabric version: Download from Server
For Minecraft 1.17.1
Fabric version: Download from Server

Forge version: Download from Server