TreeCapitator Mod may be not an unfamiliar term for anyone loving tree-cutting kinds of game. With the new features included in the latest version, your playing will be more interesting than ever before. Let's find out why in the article below!
What is TreeCapitator Mod?
TreeCapitator Mod is known as an addition to Minecraft that is used to speed up trees removal in each game. TreeCapitator Mod works by using an axe to demolish the bottom lock of trees. Thanks to it, you can destroy all the leaf blocks and have all the saplings that may have dropped. Cutting trees down now only takes you a second, therefore, you can save a large amount of time. 
So it can be said that TreeCapitator Mod is not a "cheating" mod but a time-saving one. It is because the tool you use to cut down the trees still has the same damage with the old version and the time to chop still depends on your axe's level. 
What are the new amazing features of TreeCapitator Mod?
TreeCapitator Mod has released their latest version which is the 1.16.2/1.16.1/1.12.2 one. This version upgrades the game by adding axes that can cut down all the wood touching the block you want to cut down.
Therefore, in your next time playing, you will not need to worry about how much work you will have to do with 20 block high monstrosities but how much wood you can get for yourself. In addition, if you want to change things such as what an ax is or how many leaves can make a tree, you can toy with the config file. So, with mods like Forestry or IndustrialCraft 2, you can totally be able to use all the ax tools as well as cut down all of the available trees.
The latest version of TreeCapitator Mod enables you to sneak and chop at the same time so as to break logs normally.
There will be a configurable list of IDs for you to know exactly what an "axe" can be.  An option to destroy, shear leaves and shear vines is included to help users play more conveniently and effectively. Depending on the number of logs broken, you can be quite sure about the item damage. Moreover, you can disable the tool requirement as well as the drops in creative. 
In order to install the mod, you have to make sure you have BspkrsCore and Minecraft Forge in your device. Next, locate the folder of minecraft app into the Mods folder. Finally, tap the mods button when launching Minecraft and you will see the mod is already installed. 
In short, the latest version of TreeCapitator Mod brings many great features for users. Once understanding and making use of all these ones, players can have a much more amazing experience with their game. 
It just involves chopping off any tree's bottom block using an axe. When you do, the entire tree detonates into each of its constituent bricks. The fact that it also eliminates the remaining leaf blocks and provides you with all the saplings that would have fallen is fantastic. Taking down jungle trees would be the mod's most beneficial feature. Because they are already so large, taking them out simply takes too much time. With this mod, you may now quickly eliminate an entire one.
If you still want leaf blocks, this mod has a nifty little feature for you. You only need a pair of shears in your possession for the tree's leaves to completely fall to the ground after the tree is destroyed.
Actually, it's more of a time-saving mod than much of a "cheating" mod. The time it takes to chop will depend on the level of axe you have, and you will still sustain the same damage to your tools as you normally would. And if you use your shears on a jungle tree, you'll probably lose them in one particular tree. How long it takes to remove that block of wood will also depend on the size of the tree. Some will require more time than others. Many of these options can be changed via the mod config menu, which is accessible through the game's main menu.
See more:
TooManyItems (TMI) for Minecraft 1.12.2/1.8/1.7.10 
Extra Utilities 2 (1.12.2-1.7.10) Download 
Litematica Mod for Minecraft 1.16.5/1.15.2 [With Fabric]
Features:
Sneak while chopping to break logs normally (configurable).
Configurable list of tool IDs to determine what an "axe" is.
Optional item damage based on number of logs broken (defaults to enabled).
Optional increasing item damage per block broken (off by default).
Smart tree-detection (configurable).
Option to destroy leaves (enabled by default).
Option to shear leaves (with a shear-type item in hotbar).
Option to shear vines (with a shear-type item in hotbar).
Disable drops in creative.
Disable tool requirement.
Screenshots: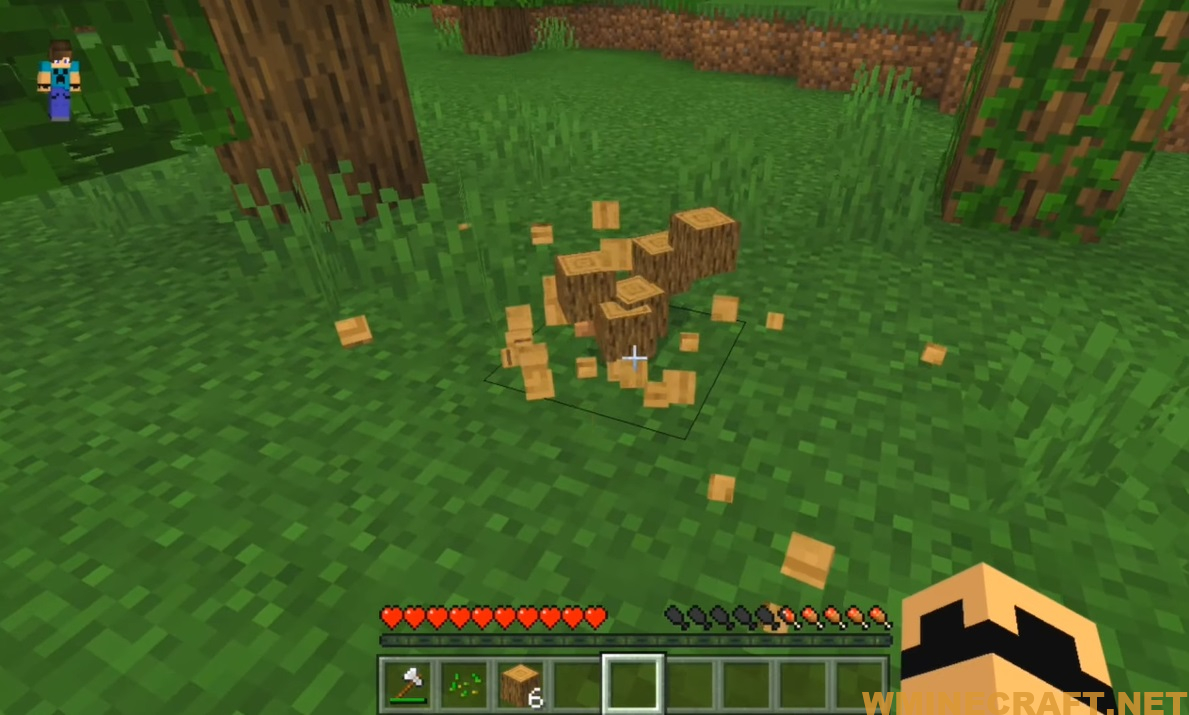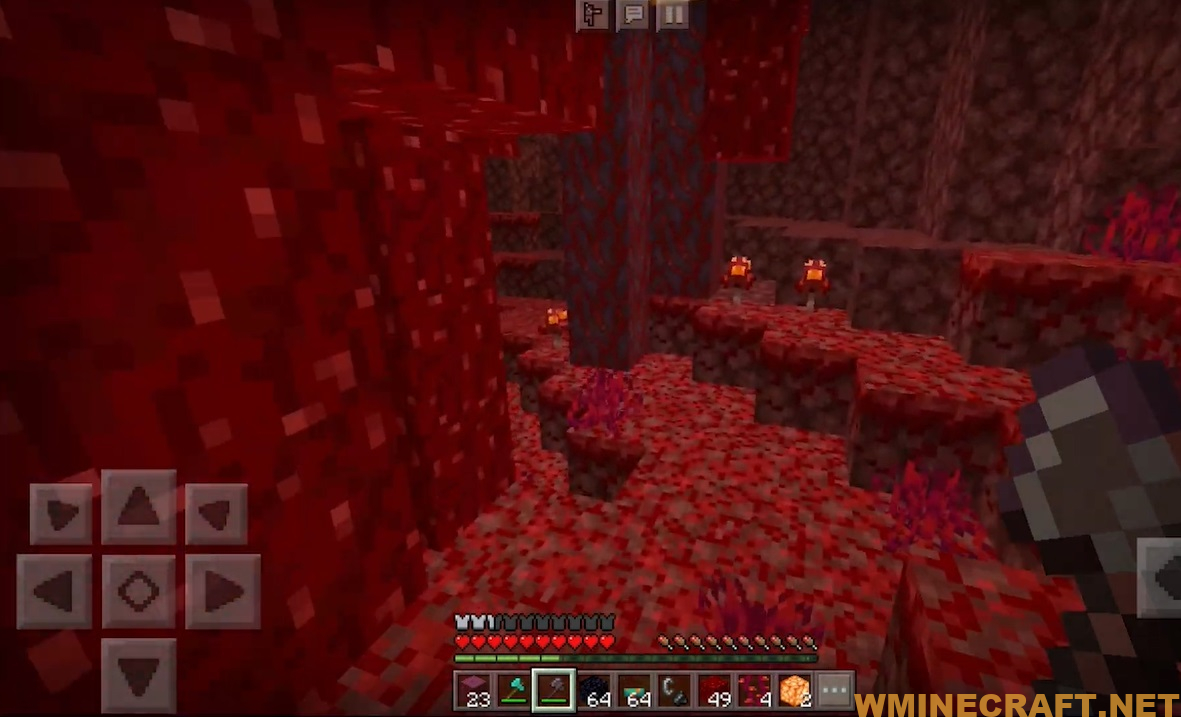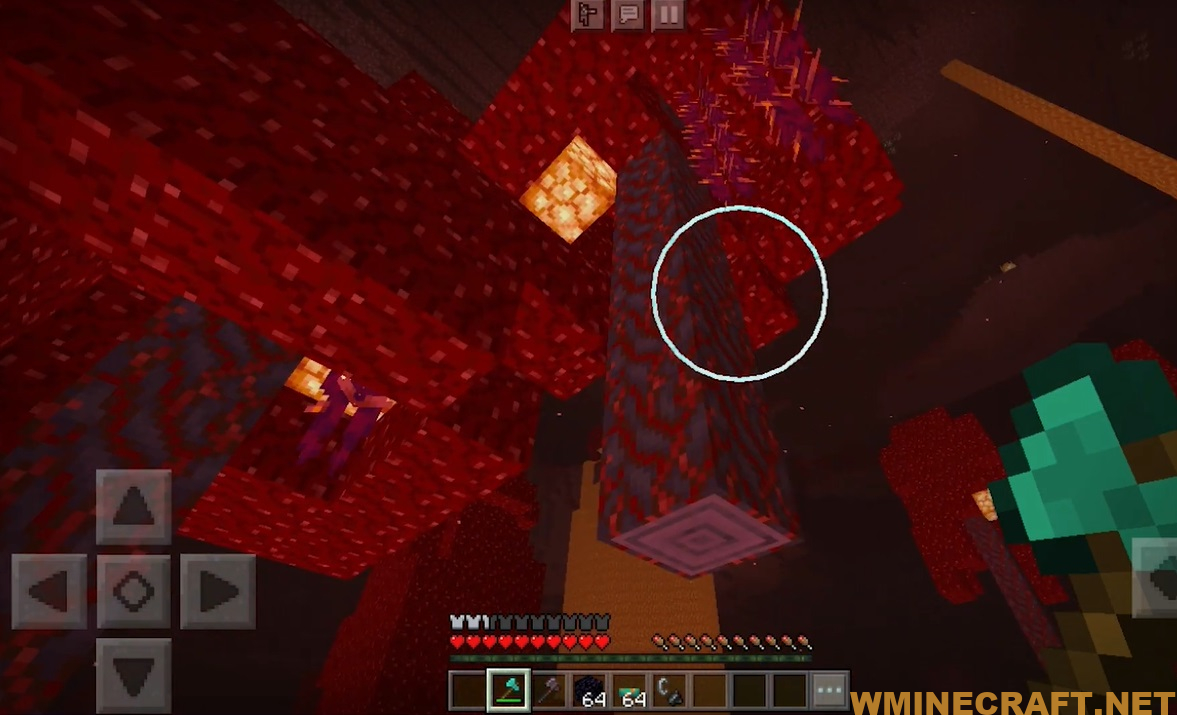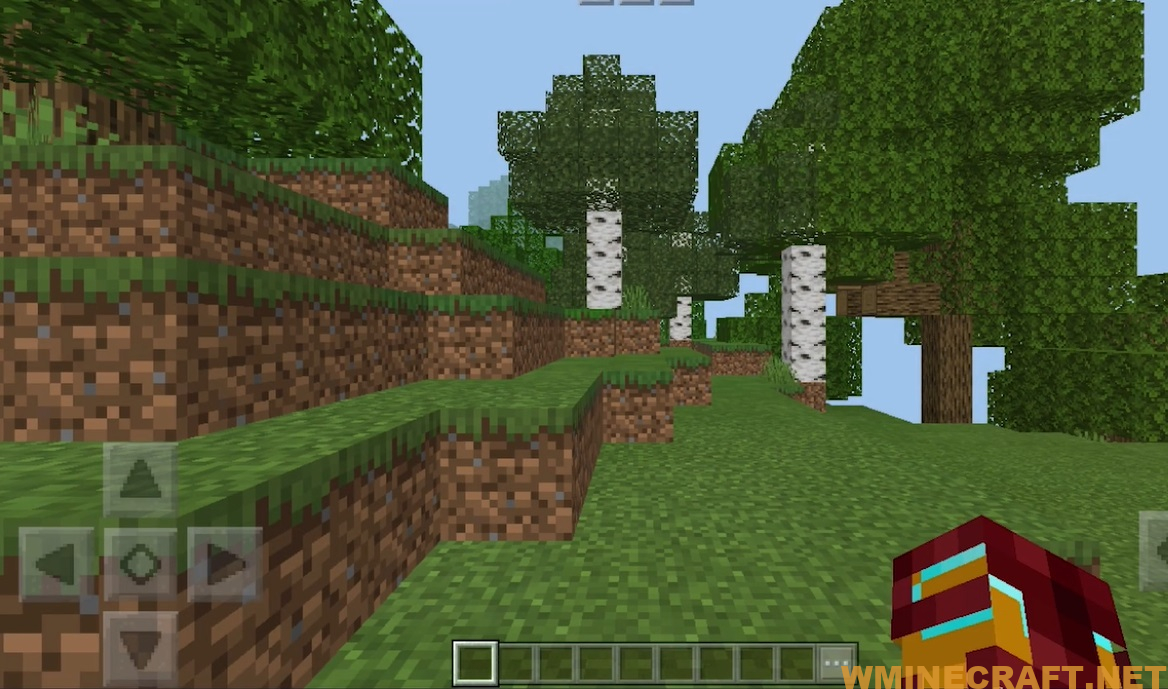 Require:
BspkrsCore and Minecraft Forge
How to install:
Make sure you have already installed Minecraft Forge and BspkrsCore.
Locate the minecraft application folder.

On windows open Run from the start menu, type %appdata% and click Run.
On mac open finder, hold down ALT and click Go then Library in the top menu bar. Open the folder Application Support and look for Minecraft.

Place the mod you have just downloaded (.jar file) into the Mods folder.
When you launch Minecraft and click the mods button you should now see the mod is installed.
Video on Youtube:
Minecraft Forge (Modding API) Installation Guide
5 steps to successfully install Forge Minecraft
1. Access and Download select Minecraft forge version, then download the installer.
2. Requires installing Java on a computer. Open the .jar file you just downloaded, make sure 'Install Client' is selected, and click the OK button.
3. Run Minecraft and select the Forge profile, then click Play.
4. Select the Minecraft Forge menu on the left and the Mods button below Multiplayer.
5. Successfully, you can enjoy the mod just installed.
 Links download TreeCapitator Mod 1.16.3-1.16.2-1.12.2-1.7.10:
Minecraft Game version 1.5.2
Forge Link Download :

Mod Loader Link Download :
Minecraft Game version 1.6.2
Forge Link Download :

Mod Loader Link Download :
Minecraft Game version 1.6.4
Forge Link Download :

Mod Loader Link Download :
Minecraft Game version 1.7.2
Link Download :
Minecraft Game version 1.7.10
Link Download :
Minecraft Game version 1.8.0
Link Download :
Minecraft Game version 1.8.9
Link Download :
Minecraft Game version 1.9.4
Link Download :
Minecraft Game version 1.10.2
Link Download :
Minecraft Game version 1.11.0
Link Download :
Minecraft Game version 1.11.2
Link Download :
Minecraft Game version 1.12.2 – 1.12.1 – 1.12
Link Download :
Minecraft Game version 1.16.3 – 1.16.2 – 1.16.1
Link Download : Updating