Treasure 2 mod for players who crave adventure and love to find treasure. Indeed, inspired by the SGS Treasure mod, the author found it a pity that it remained in version 1.7 and that it was not ported to the latest versions of Minecraft.
As a result, he created his mod that uses the same concept with new chests with different rarities that will need a particular key to collect the loot.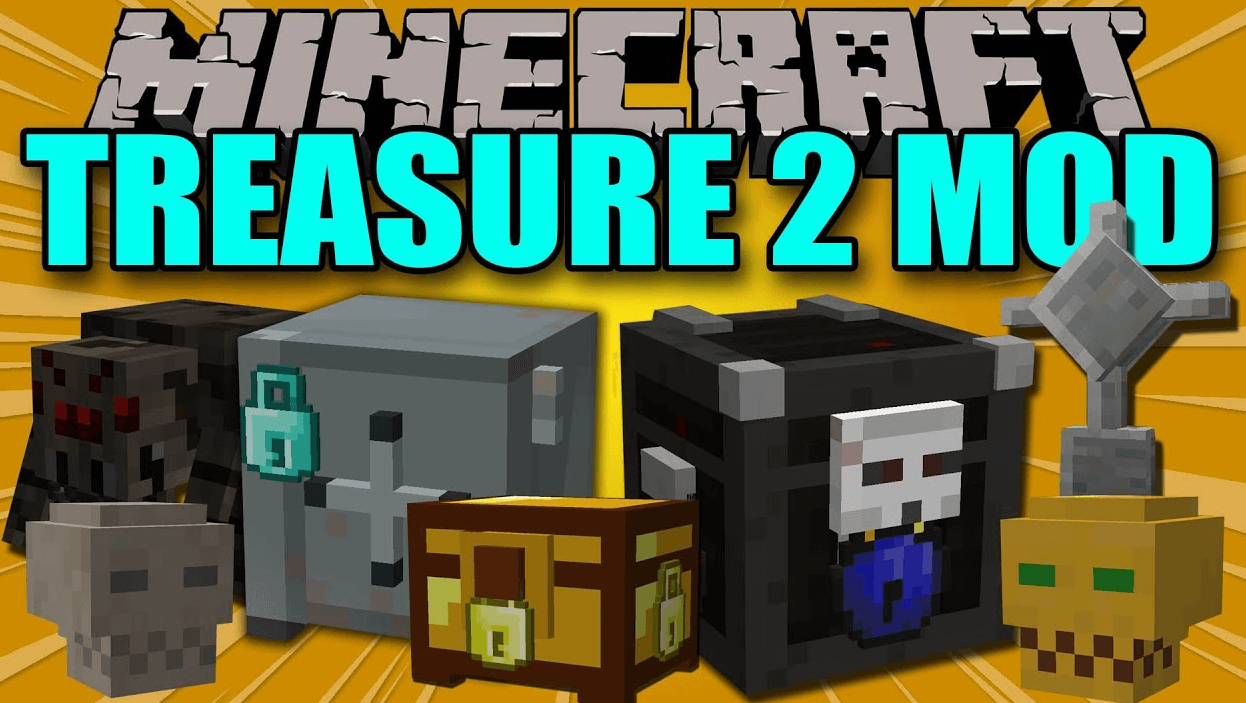 How to install:
How to Use Forge to Install Minecraft Mods (Client Side)
How To Install The Fabric Mod Loader After Downloading It
The newest Minecraft Mods are available right now.
The chests:
There are chests of different shapes and sizes that can be discovered. Each trunk has another rarity that determines its spawn rate and the quality of its treasure. Each safe can have a varying number of locks that will require the appropriate key (s) to open it.
Currently implemented chests are: 
Wood Chest (Common),
Crate (Uncommon),
Moldy Crate (Common),
Ironbound Chest (Uncommon),
Pirate Chest (Scarce),
Iron Strongbox (Scarce),
Wither Chest (Scarce),
Gold Strongbox (Rare),
Safe (Rare),
Dread Pirate Chest (Epic)
Compressor Chest (Epic)
Skull Chest (Scarce)
Gold Skull Chest (Rare)
Cauldron Chest (Epic)
Spider Chest (Rare)
Viking Chest (Uncommon)
Cardboard Box (Common) NEW!
Milk Crate (Common) NEW!
Crystal Skull (Epic) NEW!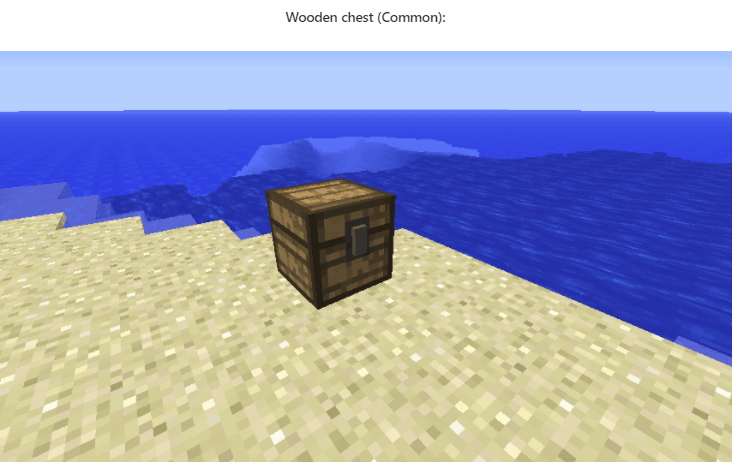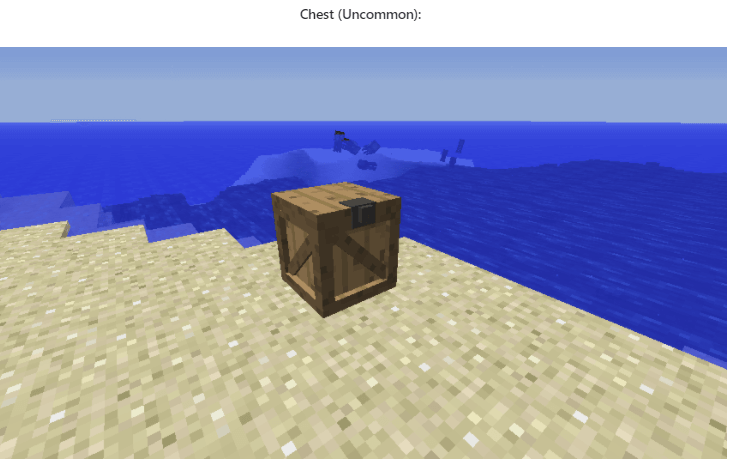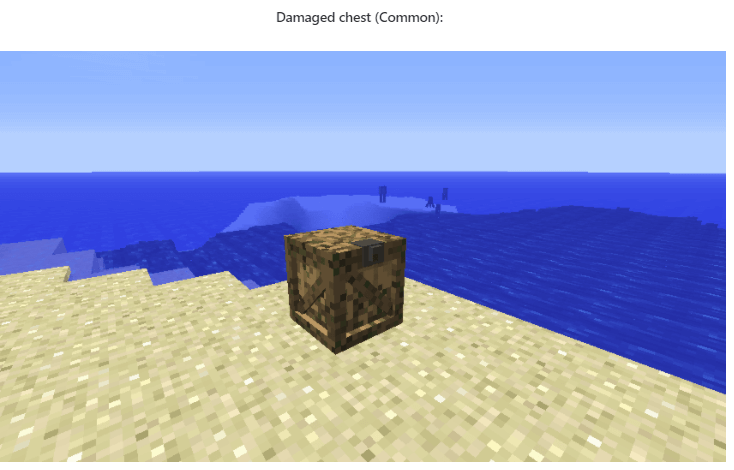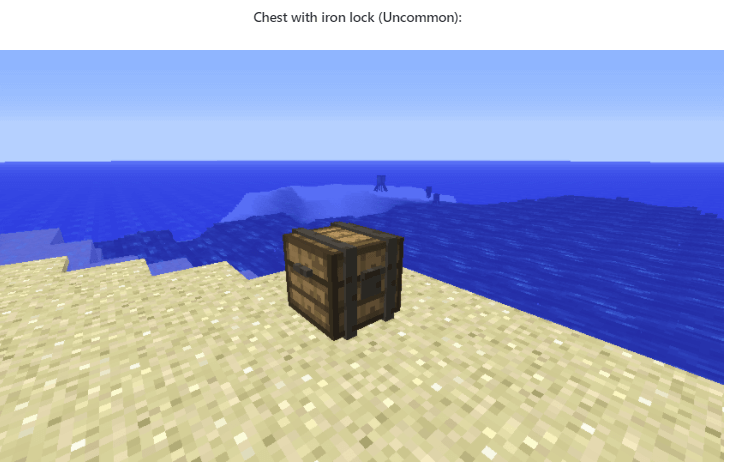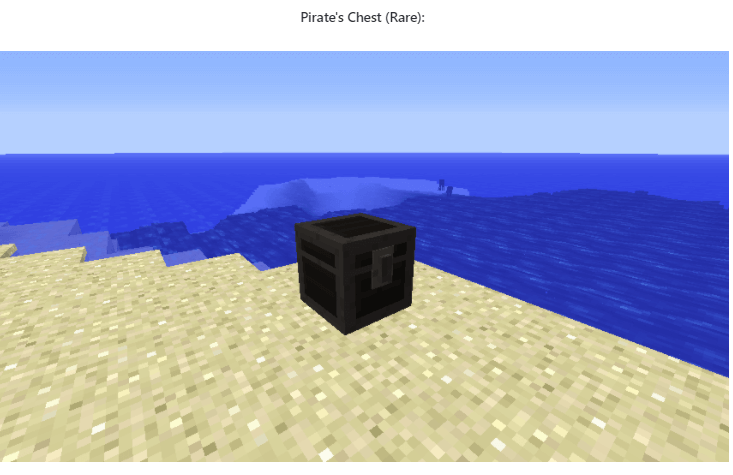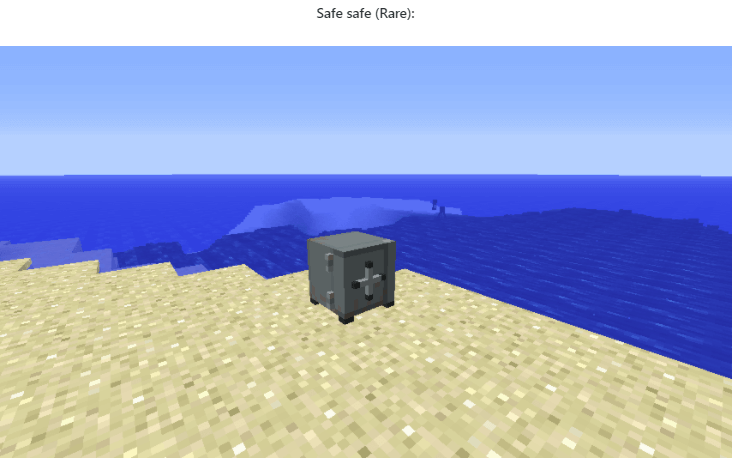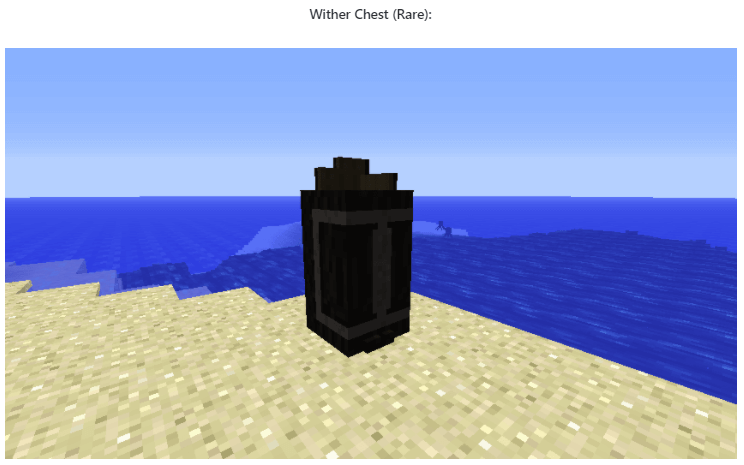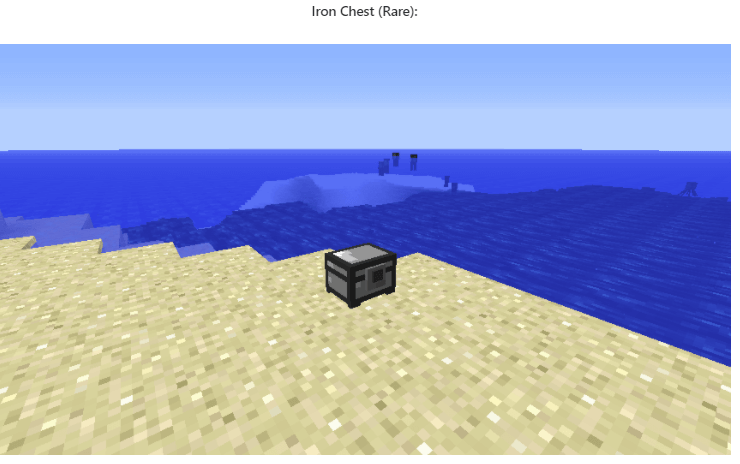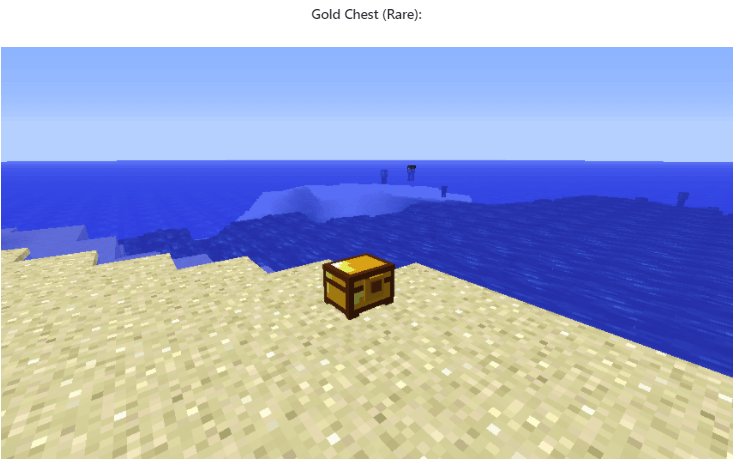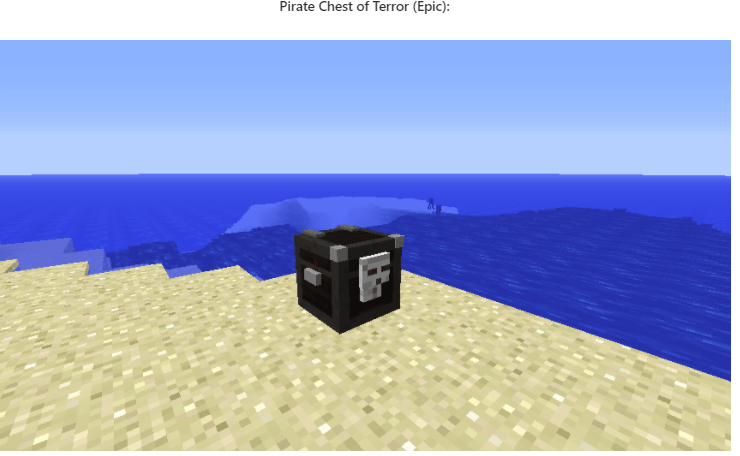 Locks and keys:
There are a variety of locks and matching keys that can be used to secure and unlock safes. They also have a rarity which determines the probability of finding them.
Standard Lock/Keys:
Wood (Common),
Stone (Common),
Leaf (Uncommon),
Ember (Scarce),
Iron (Uncommon),
Gold (Scarce),
Diamond (Rare),
Emerald (Rare),
Ruby (Epic),
Sapphire( Epic),
Spider (Scarce),
Wither (Scarce),
Leaf (Uncommon)
Special Lock/Keys:
Pilferer's Lock Pick (unlocks all common and uncommon),
Thief's Lock Pick (unlocks all common, uncommon, and scarce),
Lightning Key (unlocks all elemental locks),
Skeleton Key (unlocks everything but epic. small limited uses),
Metallurgist's Key (unlocks all metal locks),
Jeweled Key (unlocks all jewel locks)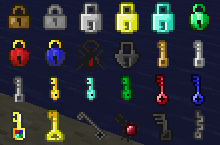 Among the keys, there are 5 that have special characteristics:
Pilferer's Lock Pick (Unlocks all common and uncommon chests)
Thief's Lock Pick (Unlocks all Common, Uncommon, and Rare Chests)
Skeleton Key (Allows you to unlock all chests and those of epic rarity, but with limited use)
Metallurgist's Key (Unlock metal locks)
Jeweled Key (Unlock jeweled locks)
Keyrings :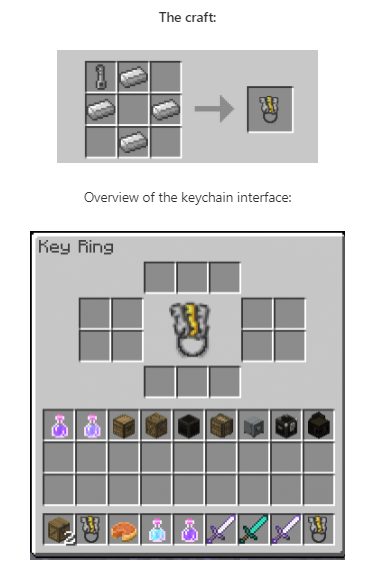 Treasure 2 introduces many keys that will take up a lot of the space in your inventory. This is why you will be able to make a keychain with a list containing all your keys (and it takes only one location). You can also use the keyring on a lock, and he will try to find and use the correct key from his inventory to open the lock.
Rooms and sinks:
Chests can contain silver and gold coins. You can throw the cash into a wishing well to receive random treasure!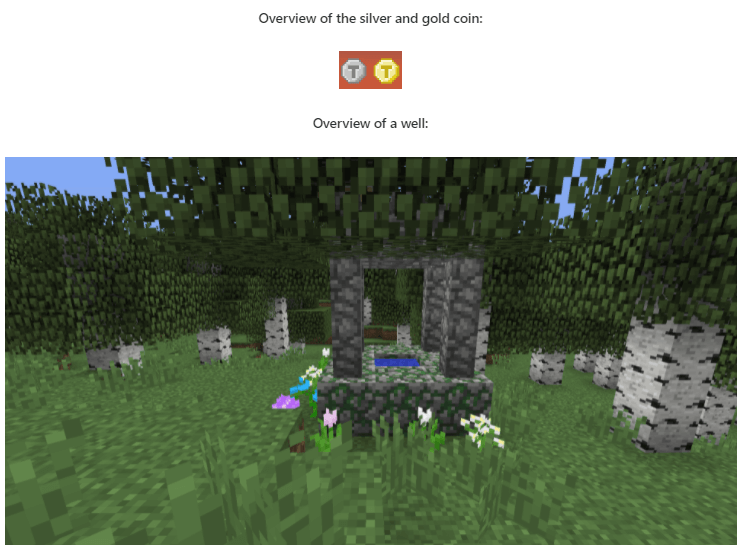 Treasure 2 Mod 1.12.2 Screenshots: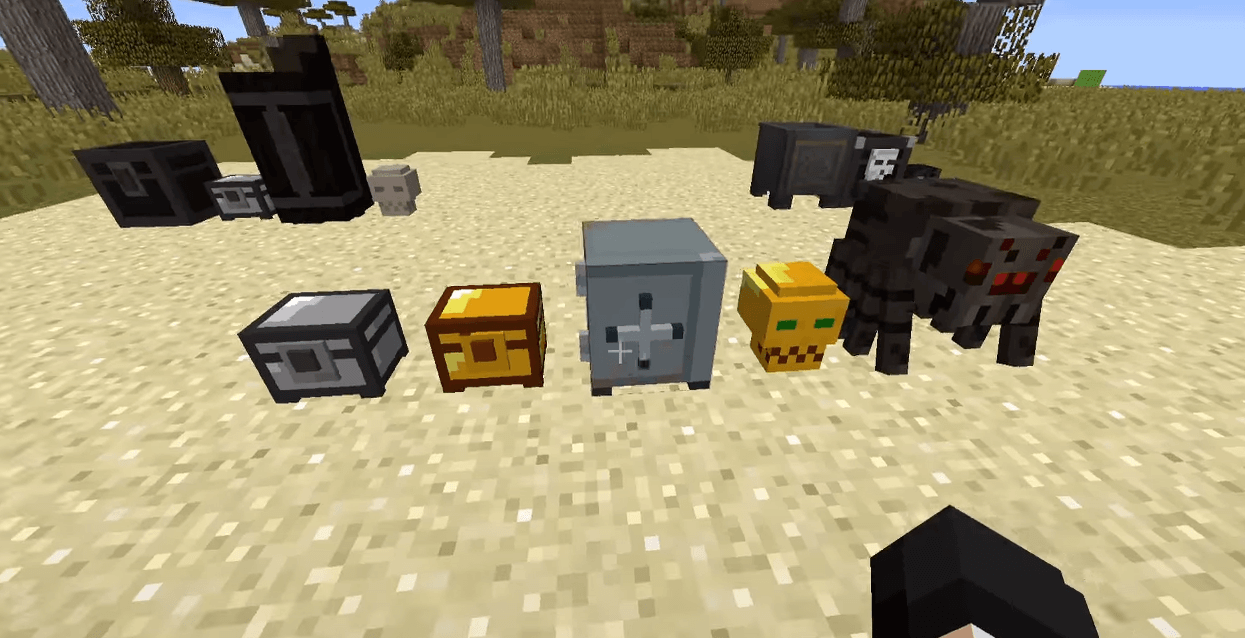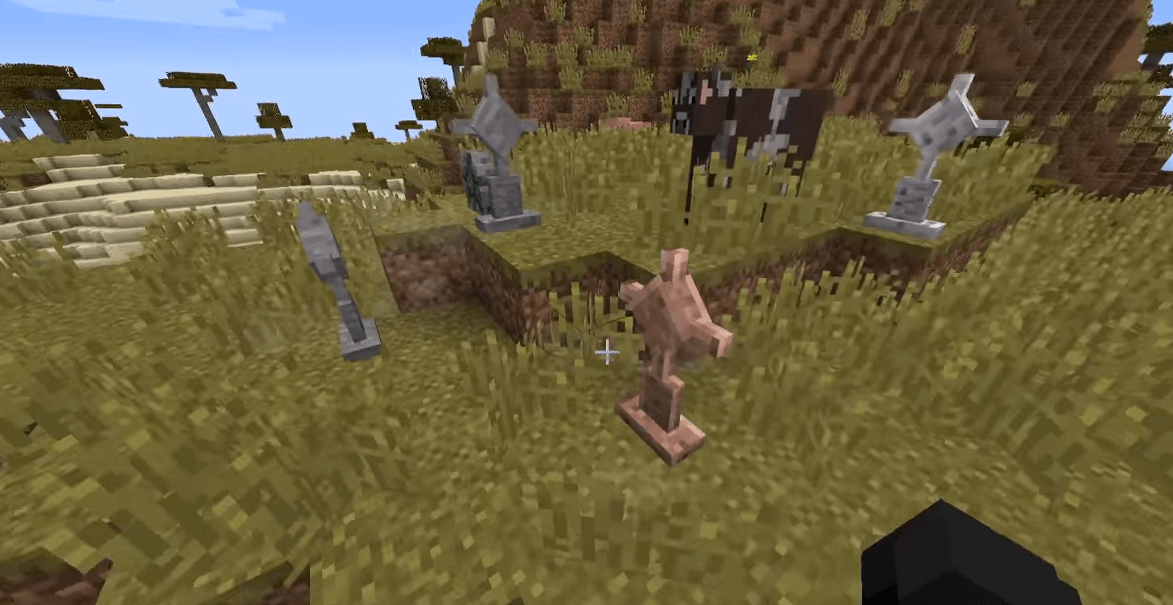 Treasure 2 Mod 1.12.2 Download Links:
Minecraft Game version 1.12.2 :