The Timeless and Classics mod is an addon to the Mr.Crayfish gun mod, currently adding many new guns and ammunition inspired from classic weapons found throughout history!
All guns and respective ammunition can be crafted via the Workbench in the original Mr.Crayfish mod!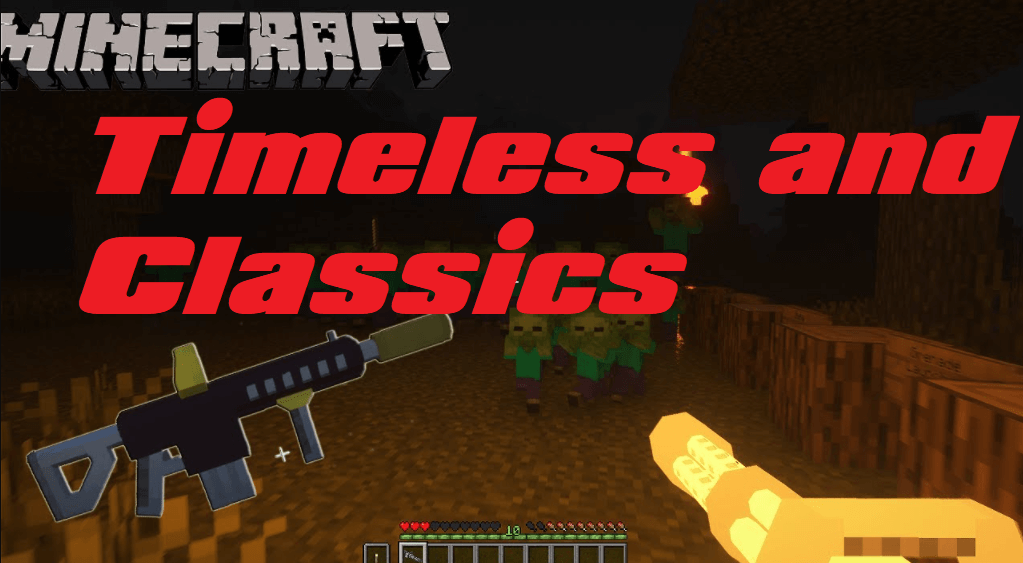 How to install:
How to Use Forge to Install Minecraft Mods (Client Side)
How To Install The Fabric Mod Loader After Downloading It
The newest Minecraft Mods are available right now.
Ammo boxes:
Ammo boxes craft bullets in a larger quantity, they can be placed for decoration or, when right-clicked in the air, will be consumed, adding a certain number of bullets, determined by the (x) in its name, the boxes are stackable by x8 and can be crafted in the "Miscellaneous" tab in the CGM(Mr.Crayfish's gun mod) Workbench!
Animations:
We aim to also have each and every weapon their own firing animation at the very least! This does, however, bring issues with rendering and may cause instability, if you encounter an issue with a weapon's animation please reach out and describe the issue! One existing issue is the animated parts of a gun not appearing on screen when attempting to craft in the CGM Workbench! This is just a rendering issue that is currently being tackled with at this point, and does not affect true gameplay!
Integration:
All new guns are the same type as the basic guns from the original Mr.Crayfish's gun mod(CGM), what I mean is each gun can take the same enchantments as those added in the gun mod, but can also be dyed! Either crafting with an included dye in the CGM Workbench tint your gun, but adding the gun to a crafting table along with the color combination of your choice, will tint the gun the same way as CGM, allowing you to customize your guns even further! Attachments are also added via the very same method as CGM!
Timeless and Classics Mod Screenshots: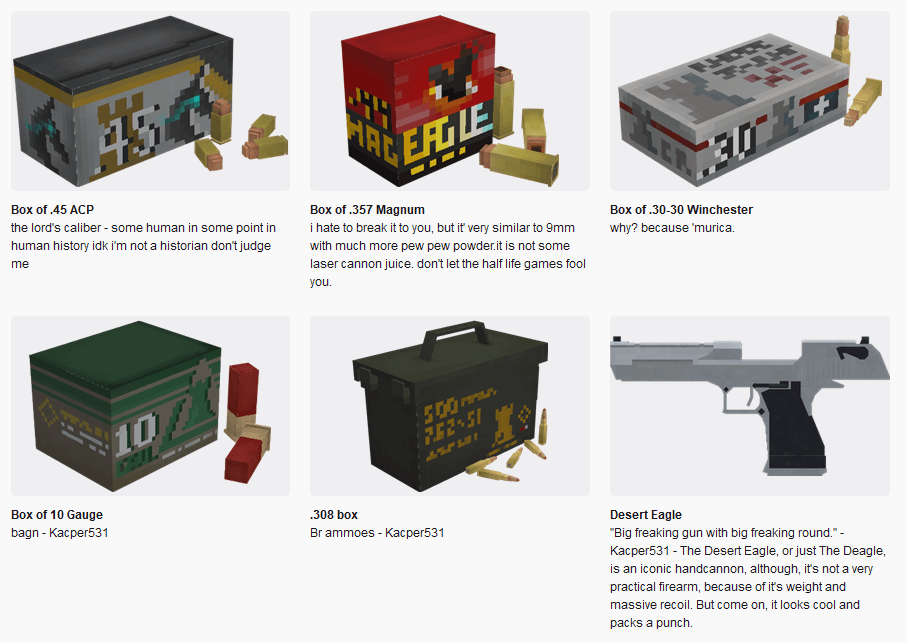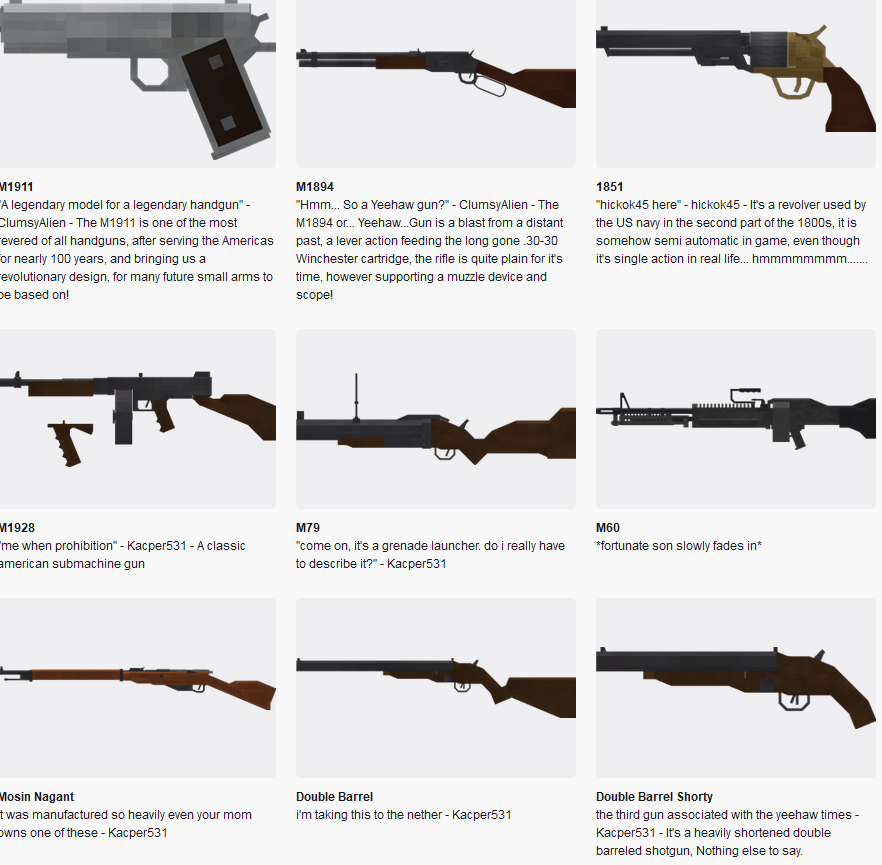 Timeless and Classics Mod Download Links:
Minecraft Game version 1.16.5:

Installation:
Please make sure you install the latest version of the Mr.Crayfish gun mod along with its library mod Obfuscate before playing!
How To Download and Install Minecraft Forge (Modding API)?
Minecraft Forge is a free, open-source server that allows players to install and run Minecraft mods. 4 steps to install forge for windows, mac, Linux
1. Download Minecraft Forge at the website, select the version of Minecraft you want to run, then download the installer using your browser.
2. Open the .jar file you just downloaded (Run installer as Administrator), make sure Java is installed on your operating system
3. Select Install Client or Install Server if you want to install for your server, and click OK. Wait about 2 minutes, and you will see a success message.
4. Launch Minecraft and select the Forge profile, then click Play.
5. You will see Minecraft Forge in the lower-left corner and the Mods button under Multiplayer.
Congratulations on successfully installing Minecraft Forge and experimenting with Timeless and Classics Mod for Minecraft downloaded.
If there are errors, please comment on this article.