The survival world in Minecraft has always been very competitive and exciting. If you want this game to be more dramatic and competitive, you can download Limited Lives Mod. What exactly is this game mod? Does it have special features? How is the experience of those who have used Limited Lives Mod? Should you use it? There are so many questions we need to answer for you. Interesting things about this game mod are waiting for you to discover. Don't miss our article below!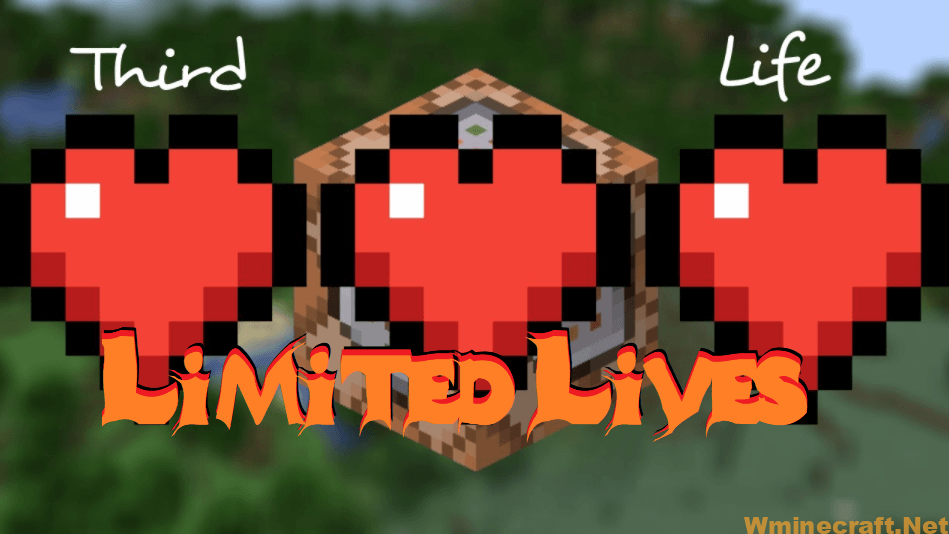 How to install Download Limited Lives Mod for Minecraft?
Follows 5 Steps below to install Download Limited Lives Mod for Minecraft on Windows and Mac :
1. Download and install Minecraft Forge, you can read the instructions below the article.
2. Download the Download Limited Lives Mod for Minecraft.
3. Open the . minecraft folder and then enter the mods folder. Important: Some older versions of Forge may not have the 'Open Mods Folder' button. If this is the case, create the directory under the name mods.
Windows:
Press the Windows key +R at the same time
Type %appdata% and press enter
Find folder Minecraft and then look for the Mods folder within that
Mac:
Click on the desktop and then press Command+Shift+G all at the same time
Type ~/Library and press enter
Open the folder Application Support and then Minecraft.
4. From here, drag in the mods file downloaded (.jar or .zip) you wish to add.
5. Run Minecraft, and you should now see the new mod installed in the list!
Enjoy Download Limited Lives Mod for Minecraft, If there is an error, please comment on this article we will support.
Overview of Limited Lives Mod
It is a mod for the Minecraft game. The primary role of this mod with Minecraft players is similar to its name. With this game mode, your game character's life will be set to a specific limit. The author of Limited Lives Mod is ohaiiChun. He is a longtime member of the CurseForge forum and has participated in many Minecraft mod projects. Another extremely famous mod of ohaiiChun is Portal Gun Mod.
He created Limited Lives Mod on July 23, 2015, and updated the latest version on July 25, 2021. Up to now, the number of downloads of this mod is nearly one hundred thousand. Not many people know about it because not everyone wants to experience their game more complex and challenging.
The unique feature of Limited Lives Mod
The main feature of Limited Lives Mod is to install into Minecraft a limited life in each player's world. It adds difficulty to the player by making the player pay a higher price when the player dies or gets hurt. As usual, if you die in the game, you will lose the experience or items you already have. If you install this game mod, you will lose even more of your life energy. Energy is crucial for you to function and survive in this challenging Minecraft world. That's why you need to be more careful and nervous than ever.
When you die, you will lose half of your heart which is equal to 5 HP. The more lives you lose, the more your survivability decreases over time. By the time you run out of HP, you'll be sent back to Spectator mode for a boring time. All your activities will stop until you restore HP.
Experience when using Limited Lives Mod
Those who have used this mod all think that the idea of ​​​​creating it is fantastic. If you are an adventurous person, it is a pretty cool game mod you should try.
However, this game mod still has some bugs, and users hope the future Limited Lives Mod will bring them a different experience. For example, after each time they run out of mana and are put into Spectator mode, they cannot return to their original battle state even after the ban has expired. They hope that the screen will show more lives (hearts) remaining after each loss of life and the time to restore energy.
On the other hand, this mod would be better if it equipped some HP recovery items for players. These errors may be updated and corrected by the author in the nearest future.
Above is the most basic information about the Limited Lives Mod that we have just shared. In addition, there are many other mods shared on our website. You can also go there to learn from the experiences of those who have played to create your world.
Limited Lives Mod Screenshots: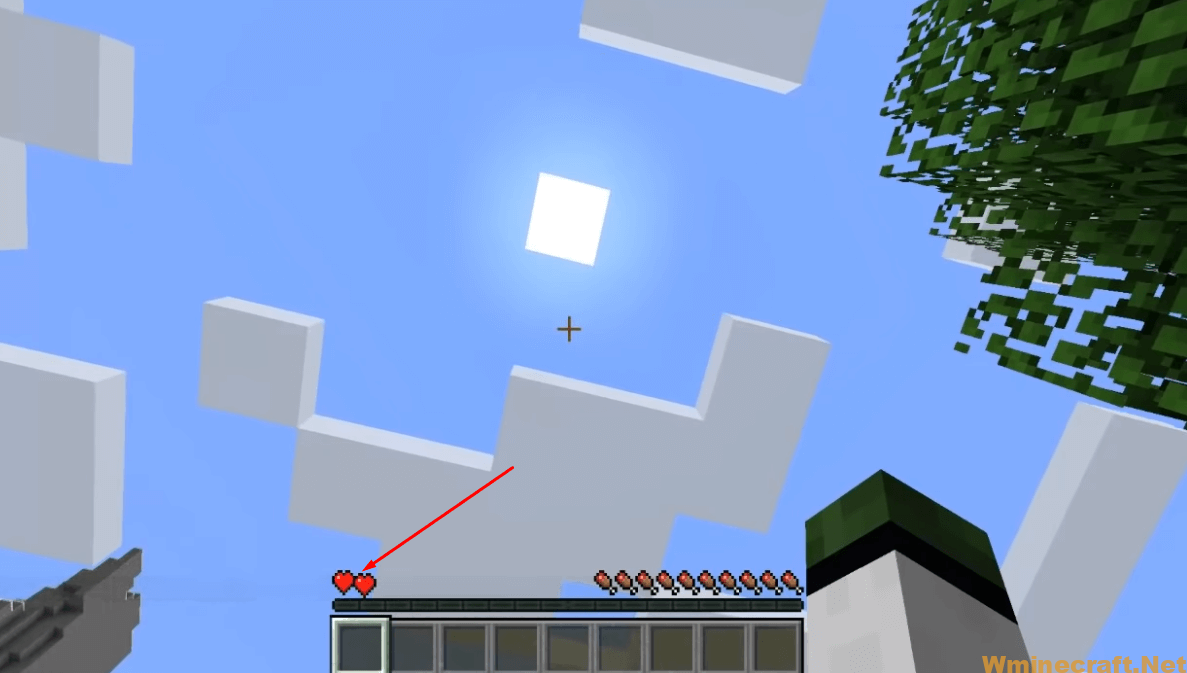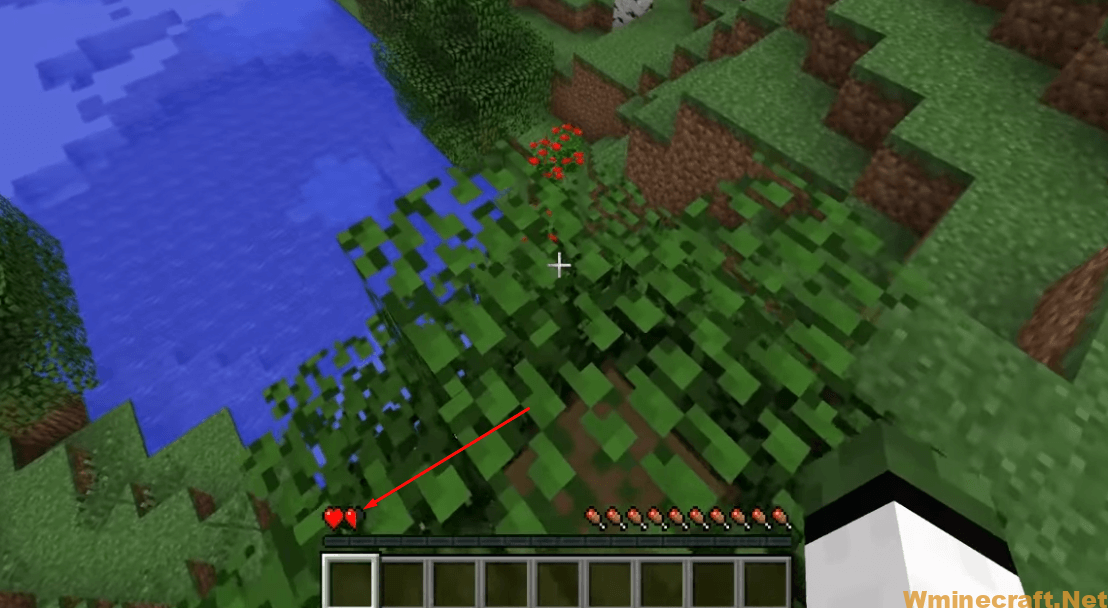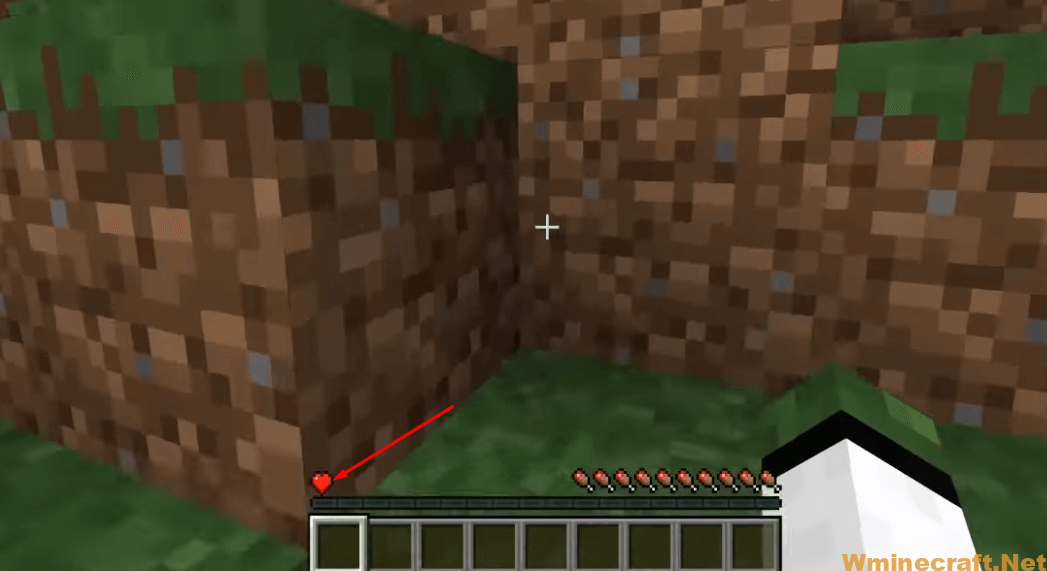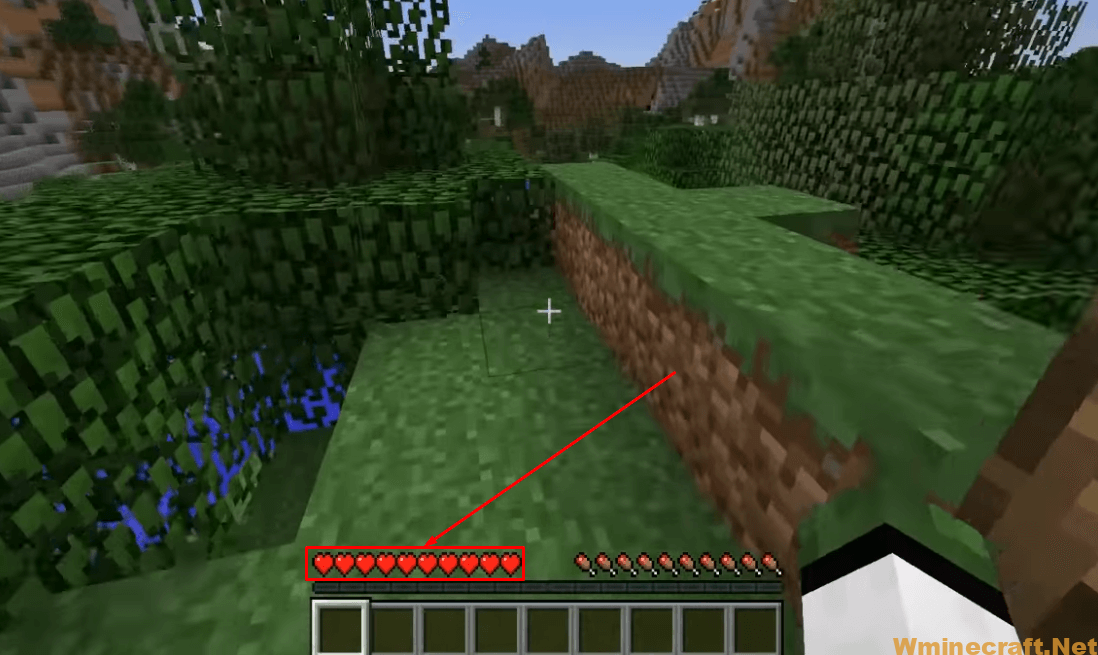 Limited Lives Mod [1.17.1/1.16.4] Download Links:
Minecraft Game version 1.7.10:

Minecraft Game version 1.8.0:

Minecraft Game version 1.8.9:

Minecraft Game version 1.9.0:

Minecraft Game version 1.10.2:

Minecraft Game version 1.11.2/1.11:

Minecraft Game version 1.12.2, 1.12.1, 1.12:

Minecraft Game version 1.14.4:

Minecraft Game version 1.15.2:

Minecraft Game version 1.16.1:

Minecraft Game version 1.16.3:

Minecraft Game version 1.16.4:

Minecraft Game version 1.17.1:

How To Download and Install Minecraft Forge (Modding API)?
Minecraft Forge is a free, open-source server that allows players to install and run Minecraft mods. 4 steps to install forge for windows, mac, Linux
1. Download Minecraft Forge at the website, select the version of Minecraft you want to run, then download the installer using your browser.
2. Open the .jar file you just downloaded (Run installer as Administrator), make sure Java is installed on your operating system
3. Select Install Client or Install Server if you want to install for your server, and click OK. Wait about 2 minutes, and you will see a success message.
4. Launch Minecraft and select the Forge profile, then click Play.
5. You will see Minecraft Forge in the lower-left corner and the Mods button under Multiplayer.
Congratulations on successfully installing Minecraft Forge and experimenting with Limited Lives Mod for Minecraft downloaded.
If there are errors, please comment on this article.