Ingame Account Switcher Mod 1.19.4 → 1.18.2 and 1.16.5 is a utility mod for Minecraft that allows players to switch between multiple Minecraft accounts without having to log out and restart the game. This can be useful for players who have multiple accounts or for those who share a computer with others who also play Minecraft.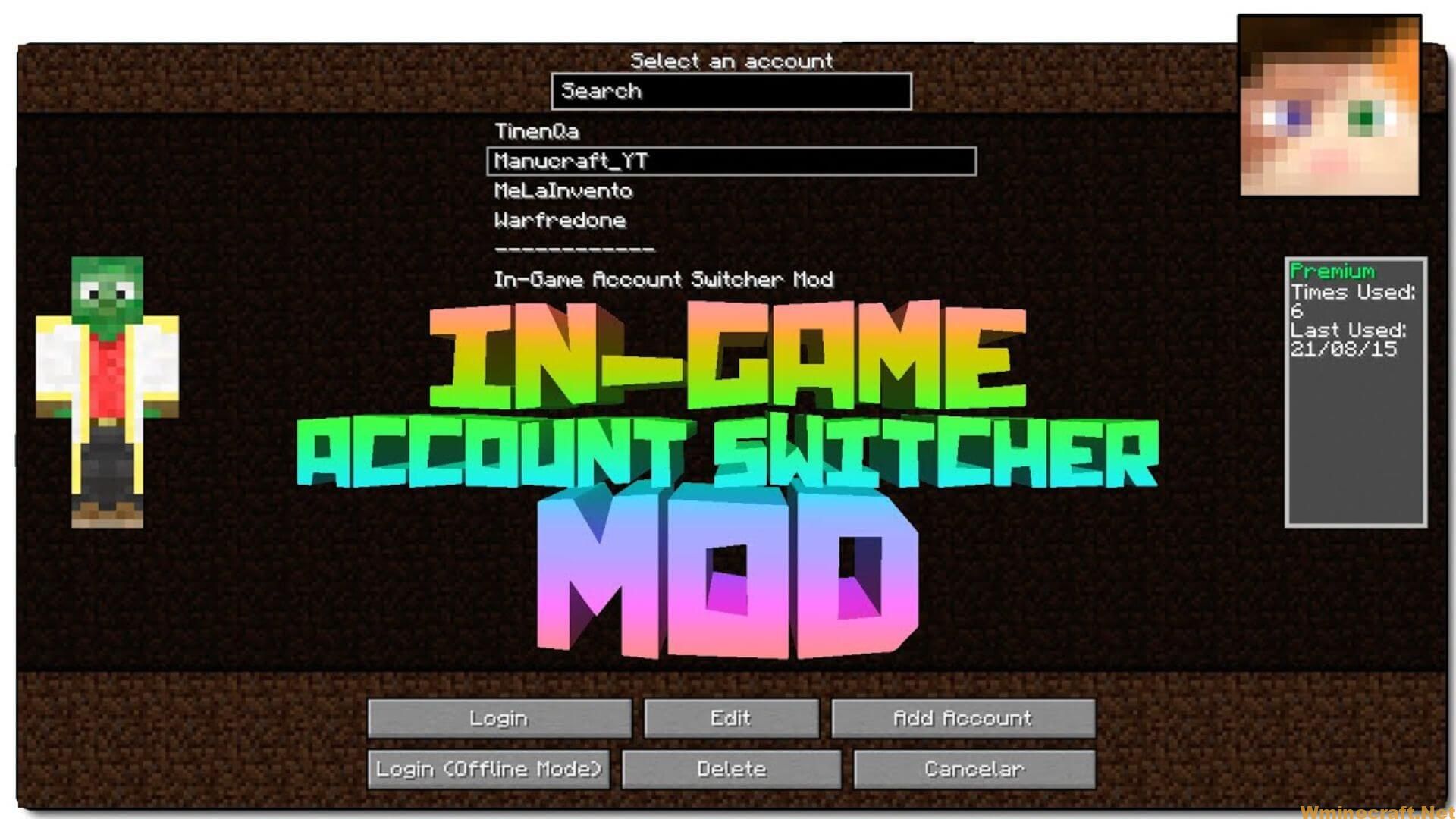 When using the Ingame Account Switcher Mod, it's essential to take additional precautions and be aware of potential issues that may arise. Here are some tips and suggestions for using the mod safely and responsibly:
Protect your account credentials: Be cautious when entering your account information, especially on shared or public computers. Ensure that your passwords are secure and not easily accessible to others.
Use the mod responsibly: Switching accounts on some servers may be against the rules or trigger anti-cheat systems, potentially leading to account bans or other consequences. Always follow the rules and guidelines set by server administrators and use the mod responsibly.
Keep the mod updated: Stay informed about updates and new versions of the Ingame Account Switcher Mod. Updating the mod ensures compatibility with the latest Minecraft releases and provides bug fixes or security improvements.
Compatibility with other mods: While the Ingame Account Switcher Mod is generally compatible with other mods, there may be instances where conflicts or issues arise. Be prepared to troubleshoot and resolve any compatibility issues that may occur.
Backup your worlds and settings: Before installing the Ingame Account Switcher Mod or any other mods, it's a good idea to create backups of your Minecraft worlds and settings. This can help prevent data loss or corruption if any issues arise during the mod installation process.
By following these tips and using the Ingame Account Switcher Mod responsibly, you can enjoy the convenience of switching between Minecraft accounts without the need to restart the game. Always prioritize the security of your account credentials and adhere to any rules or guidelines set by server administrators to ensure a safe and enjoyable Minecraft experience.
📥 How to install:
How to Use Forge to Install Minecraft Mods (Client Side)
How To Install The Fabric Mod Loader After Downloading It
The newest Minecraft Mods are available right now.
Ingame Account Switcher Mod Screenshots: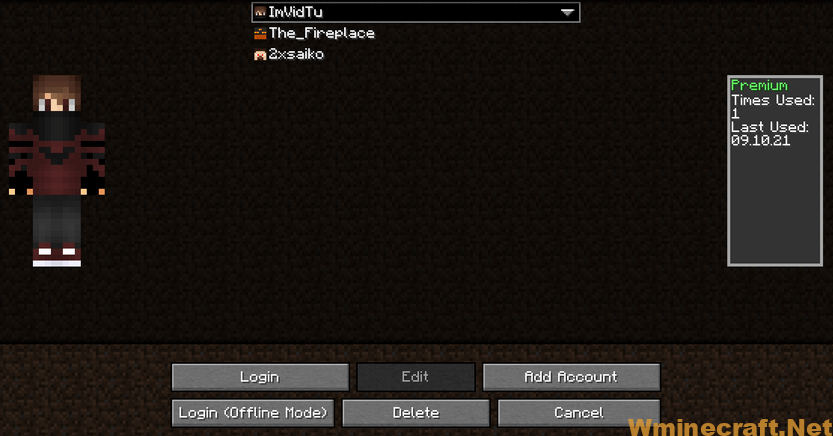 Ingame Account Switcher Mod (1.19.4 → 1.18.2) Download Links
1.7.10
1.12.2
1.14.4 Forge
1.14.4 Fabric
1.15.2 Forge
1.15.2 Fabric
1.16.5 Forge
1.16.5 Fabric
1.17.1 Forge
1.17.1 Fabric
1.18.2 Forge
1.18.2 Fabric
1.19.2 Forge
1.19.2 Fabric
1.19.3 Forge
1.19.3 Fabric
1.19.4 Forge
1.19.4 Fabric