Minecraft is a popular game that has captured the hearts of millions of players worldwide. Its diverse gameplay and unique features make it an entertaining way to spend hours in front of the computer screen. However, as much as the game is fun to play, it can get repetitive and monotonous without the right enhancements. That's where mods come in, and today we're going to talk about one of the best mods out there – IAmMusicPlayer Mod.
IAmMusicPlayer Mod for Minecraft 1.19.4 → 1.18.2 and 1.16.5 is a game-changer that is perfect for any music enthusiast who wants to bring a touch of their personality into the game. The mod's new music system replaces the standard Minecraft music system with modern models for the track player, music uploader, and cassettes. Players can now upload their favourite songs and playlists onto the game, allowing them to listen to whatever they want while roaming their world.
One of the best things about IAmMusicPlayer Mod is how easy it is to use. Uploading and playing music is simple and straightforward. All you need to do is drop your desired music files into the "music" folder in your Minecraft directory, then select them using the new cassette block. The cassette block acts as a jukebox, playing whatever songs you have uploaded into the game.
The mod also adds a touch of personalization to the game world, letting you choose your preferred designs for the cassette player and uploader. You can also customize how the mod functions to suit your preferences. For instance, you can adjust the volume of the music, toggle the cassette player's display, and even enable or disable the automatic music swapping feature.
IAmMusicPlayer Mod's innovative music system is more than just another mod; it's an excellent creative tool that lets you build soundscapes and immerse yourself fully in the Minecraft world. With the ability to upload virtually any track, you can build the perfect playlist for whatever activity you're engaged in. Whether you're fighting off hordes of zombies or building a massive castle, music makes everything better.
Features:
Upload music files to your server by using the Sound File Uploader.
Record the music files to your Cassette Tapes through Cassette Deck.
A Boombox is used to play music recorded on the tape.
Adjusting the Volume by right-clickiking or shift-right-clicking on the upside.
Automatically play music and repeat with Redstone Signal.
Proceed to Download and Play music simultaneously.
Sound File Uploader: upload music files to server
Cassette Deck: record uploaded music files on cassette tape.
Boombox: play music recorded on cassette tape.
Adjust volume by right-clicking or shift-right-clicking on upside.
With redstone signal, automatically play music and repeat.
After being stopped or broken, you can restart or reinstall to resume music.
Proceed downloading and playing music simultaneously.
📥 How to install:
How to Use Forge to Install Minecraft Mods (Client Side)
How To Install The Fabric Mod Loader After Downloading It
The newest Minecraft Mods are available right now.
💻 IAmMusicPlayer Mod

 Screenshots: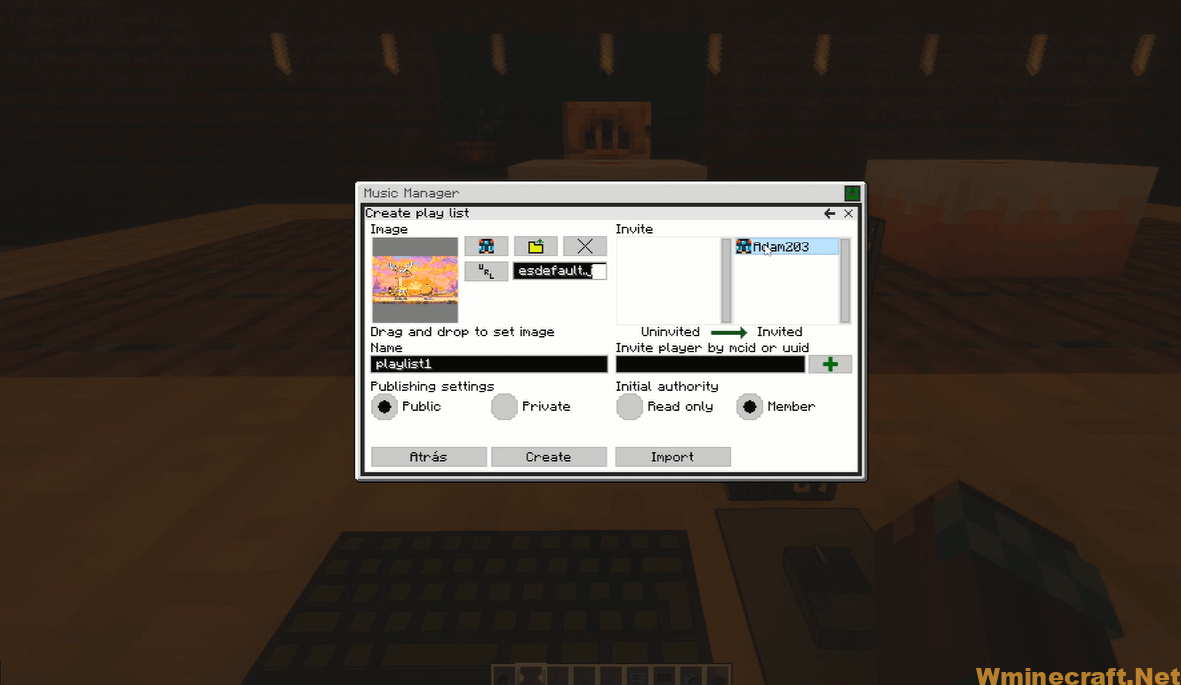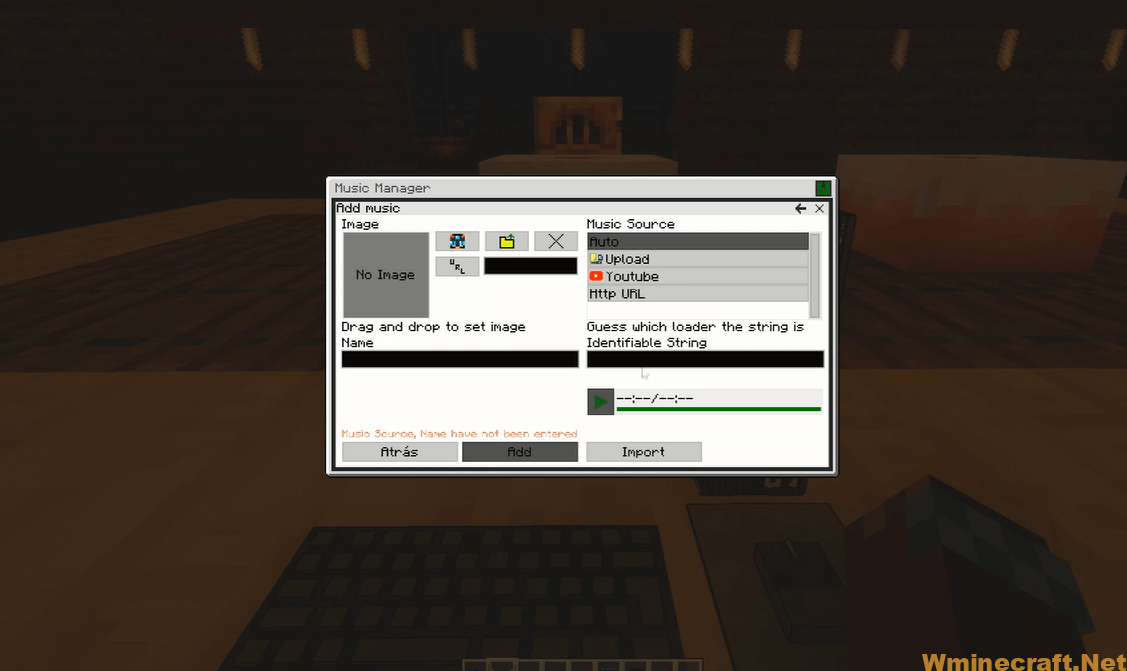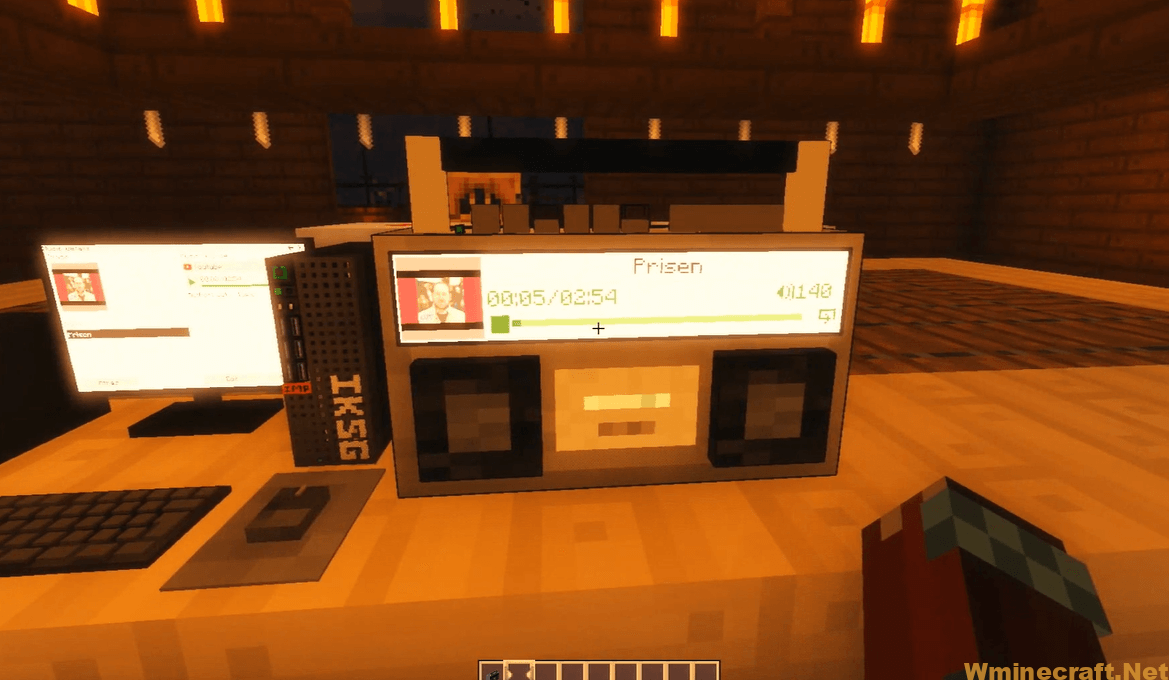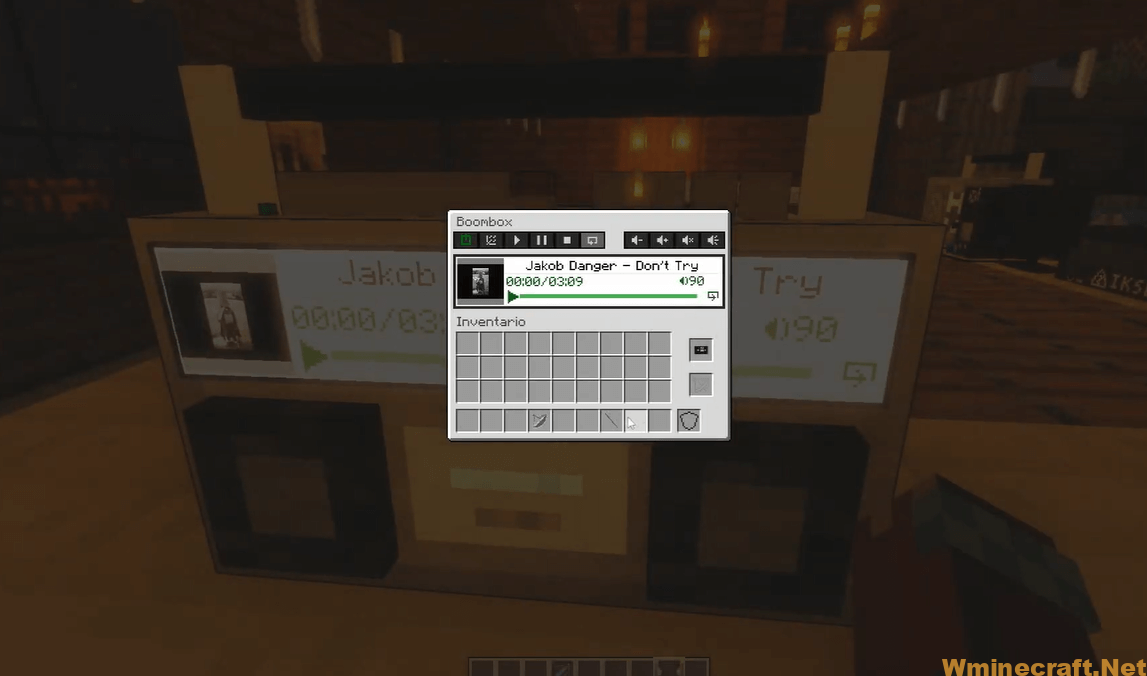 IAmMusicPlayer Mod (1.19.4 → 1.18.2) Download Links
1.15.2 Forge
1.16.5 Forge
1.18.2 Forge
1.18.2 Fabric
1.19.2 Forge
1.19.2 Fabric
1.19.3 Forge
1.19.3 Fabric
1.19.4 Forge
1.19.4 Fabric