Minecraft is a popular game with millions of users all around the world. The Windows 10 edition of Minecraft is very similar to the classic PC version, but there are a few differences. One important difference is that the saved games files are stored in a different location on your computer. In this article, we will show you where to find your Minecraft Windows 10 edition folder.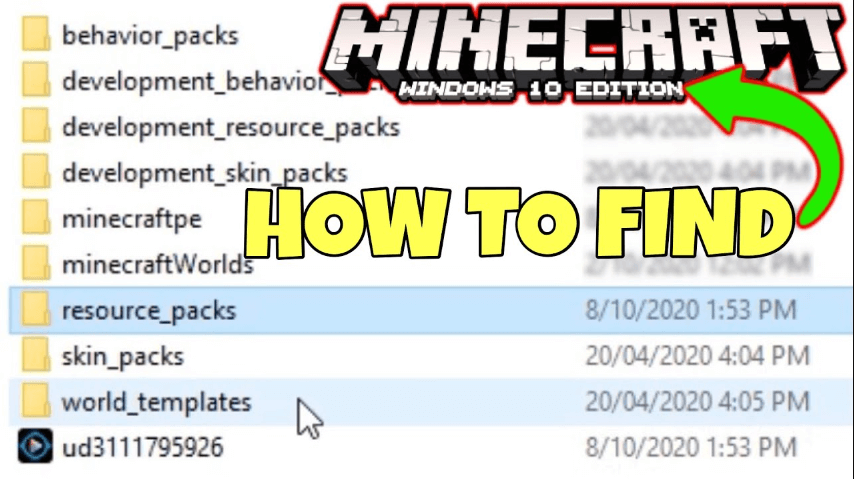 Minecraft can be played in a number of different editions, including Java and Windows 10. The difference between them is that one has access to more system folders while the other doesn't; however you'll still find most your data stored within AppData for easy accessibility whenever needed!
The version of Minecraft you buy should be the one that's right for your child. The Windows 10 edition has some great features like mods and ease-of access to help them explore creativity, but it also comes with some barriers like not being able install other editions on this platform without an account from Microsoft itself (which costs money).
How to find it
To get to the Minecraft folder, the quickest way to do it is as follows:
go to the search bar
type: %LocalAppData% and open the folder
go in the Packages directory
in the Packages directory, go to Microsoft.MinecraftUWP_8wekyb3d8bbwe
go into the LocalState folder, then the games folder
go into the com.mojang directory
That is all, you should be there. You can also check out this video if needed!
Saved worlds
Once in the Minecraft folder you could want to get a particular Minecraft world among the ones that you saved. To do so, go to the minecraftWorlds folder. In this directory you will see one or more folders with weird looking names: each of those folders contains all the data of one of your worlds saved.
If you have more than one world saved, to understand which is which (since the folders will not be named after your worlds names) you will need to open those folders. Inside them, among other files, you should find the levelname.txt file. Open it and it will show you the name of its world (which is the name that you gave it).
If you want to play one of your worlds on a different pc (where you already installed Minecraft Windows 10 edition), you just need to copy the world's folder and paste it in the other pc's minecraftWorlds folder.
How to install mods
Mods and customization are more limited on this Minecraft version. The only way to change your gaming experience is through the marketplace, which means that you won't have manually edit anything in-game folders or files – but there's always hope! You can visit "Marketplace" by clicking onto button from launcher called ' Marketplace'. At Mojang'approved addons page', find many different types of mods; some might be free while others cost money (but approval requires first). They need individually been approved before being put onto real marketplaces like ours where people buy things straight away without waiting weeks for delivery