Scuba Gear 1.16.4, 1.16.3, 1.16.2, and 1.16.1 is a mod that will allow you to get a diving suit. We say bring it because the players can not manufacture it, but it must be obtained by killing Drowning, but no drowning will be generated with this diving suit.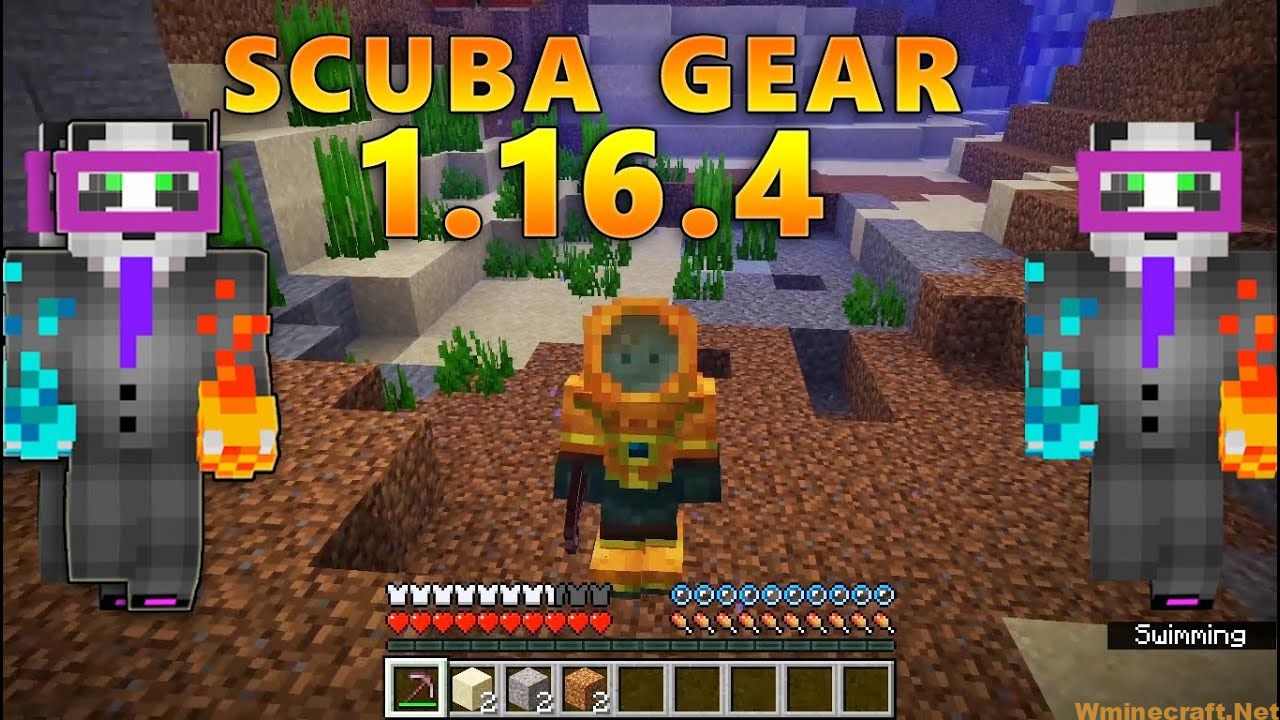 Drownings generated 15 blocks from an ocean ruin can be generated with one or more pieces of this new diving suit. Most commonly, they wear a helmet, and the least common is the breastplate. When we get a diving suit, we can repair it on a crafting table or an anvil.
To further explain, upon defeating the Drowned, a hostile entity spawned deep down near the surface of the ocean, players will be rewarded with a part of the Scuba Gear.
Each one of them has their own attribute and special ability, which ease the pressure when exploring the sea. Once a player obtains the full gear, a unique feature will be triggered, albeit the detrimental effects that it gives the player when they're wearing the set on land. If you're going to ignore all of the advantages that Scuba Gear brought, you will still fall in love with the aesthetic and artistic appearence of the set.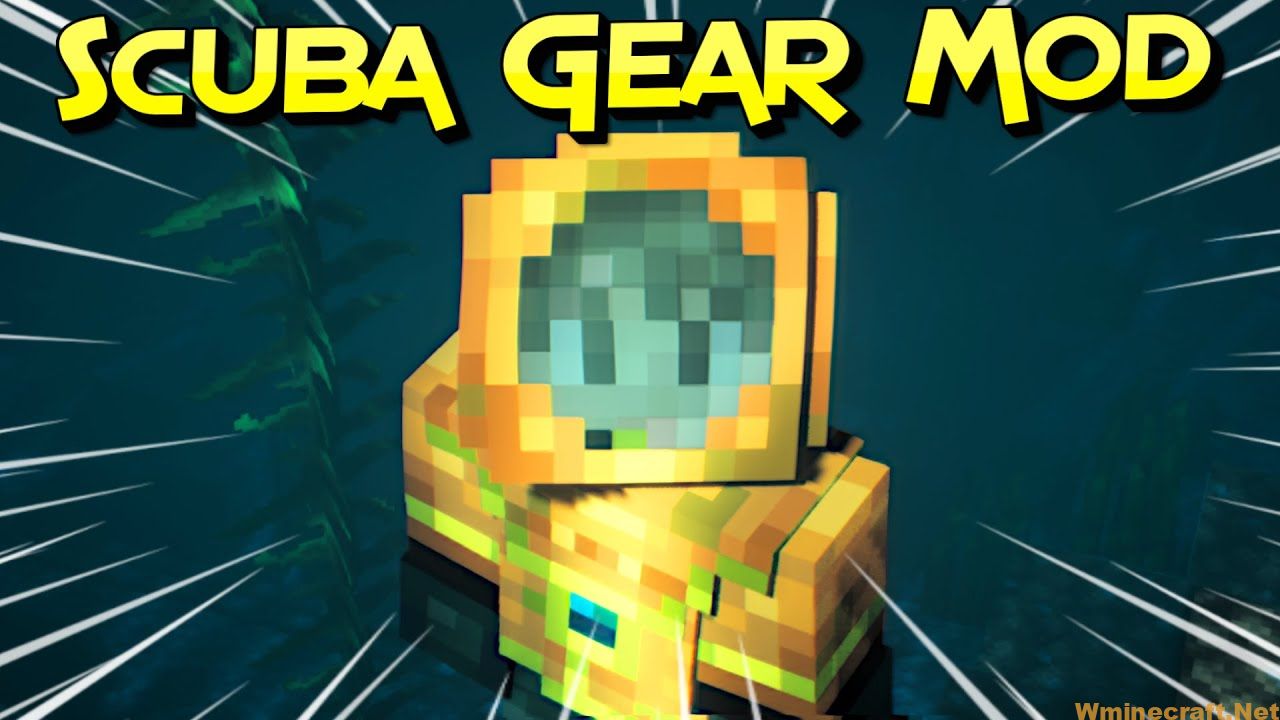 Each piece of the diving suit offers a specific function. The helmet offers underwater breathing. The peto offers resource extraction at normal speed. The pants will allow us to swim faster. Finally, the boots will let us walk faster underwater.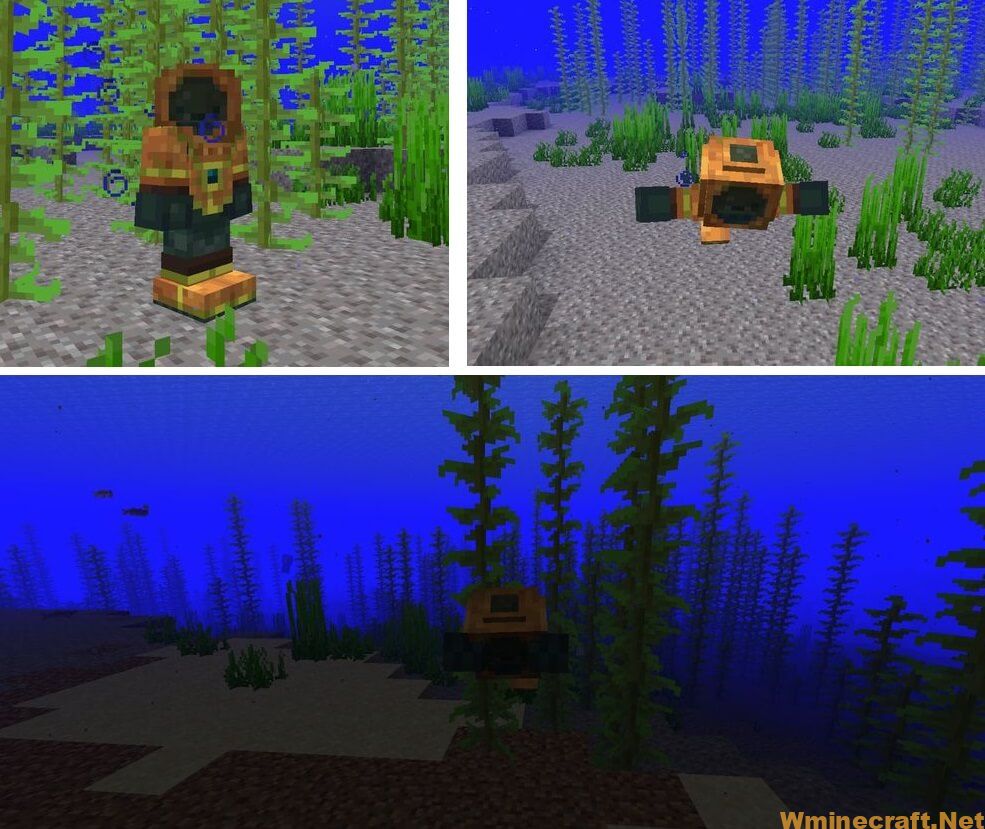 Features:
Scuba Gear can be obtained by defeating the Drowned.
Each piece of the Scuba Gear has their own attribute:
The Helmet grants you underwater breathing ability.
The Chestplate allows the wearer to Walk and Mine underwater at a normal speed.
The Leggings boost your swimming speed for a little.
The Boots boost your walking speed.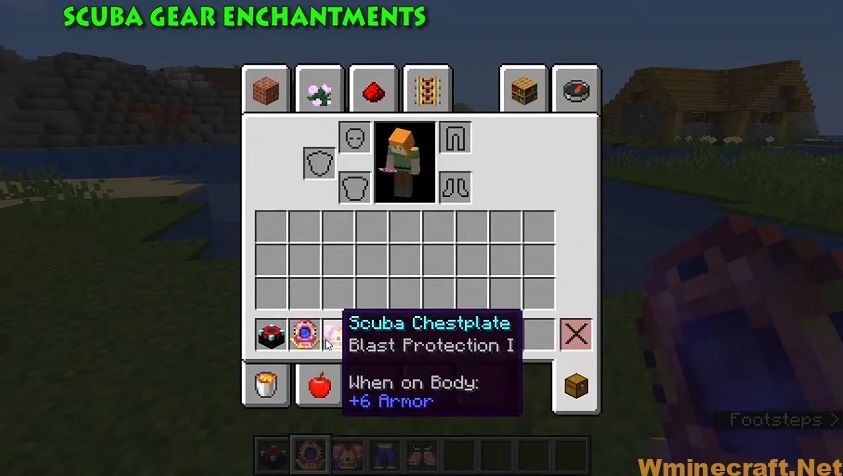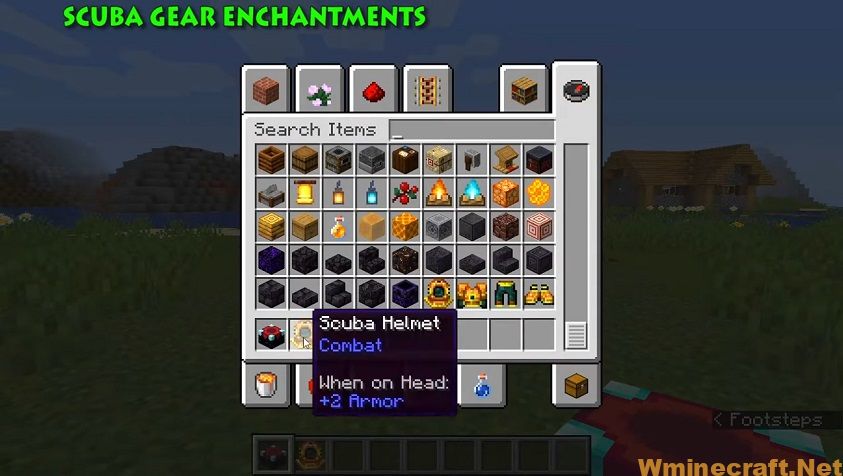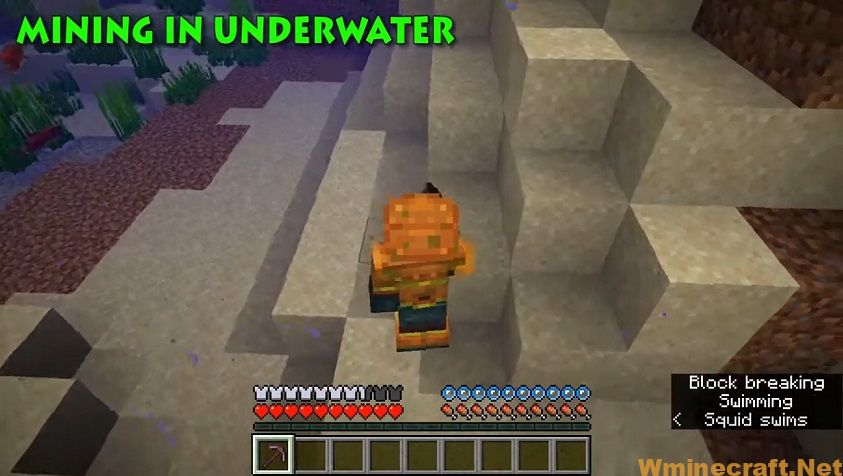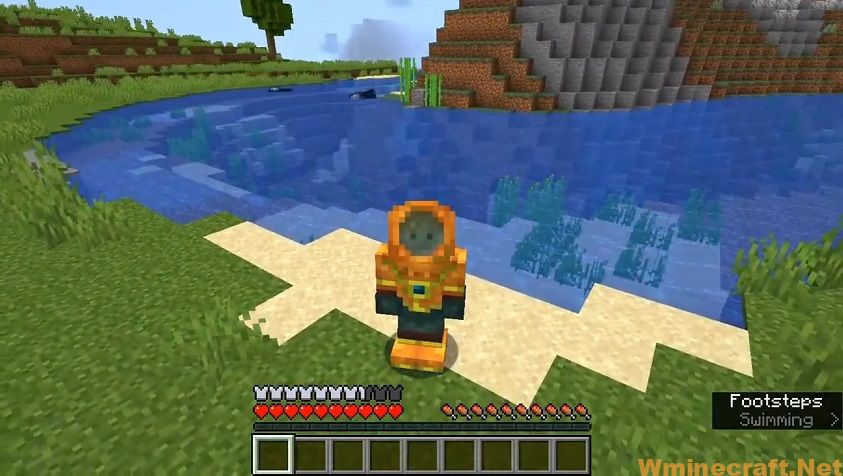 Full Set
A small full set bonus the gear provides is fire resistance. However, instead of the wearer taking damage, the armor will. It takes damage about twice a second, so use this very sparingly!
Stats
Each piece is identical to iron armor in terms of durability, and protection. So you aren't sacrificing too much by wearing it. It also has the same enchantability as iron.
Repairing
When you obtain the armor, it will likely be very damaged. You can fix this by using iron to repair it the traditional way in a crafting table or anvil. The mending enchantment also works, obviously.
FAQ
Can I use this in my modpack?
Yes, you definitely can. Just make to provide credit to all the authors respectively and link back to the CurseForge page.
Can I redistribute this mod onto other platforms?
Yes, but before doing so make sure that all downloads are directly linked to CurseForge and provide credit to all the authors respectively.
How to install Scuba Gear Mod With Forge
Make sure you have installed Minecraft Forge
Download Scuba Gear Mod for your version of the game.
Locate the minecraft application folder.

On windows open Run from the start menu, type %appdata% and click Run.
On MacOS open finder, hold down ALT and click Go then Library in the top menu bar. Open the folder Application Support and look for Minecraft.

Put it in the 'mods' folder, which is located in the game folder.
Enjoy
Scuba Gear Mod Download Links:
Scuba Gear Mod For Minecraft 1.16.2:

Scuba Gear Mod For Minecraft 1.16.3:

Scuba Gear Mod For Minecraft 1.16.4:
Author: KingPhygieBoo  ❘ 9,071 views – Source: CurseForge