After installing Desolation Mod 1.19.2 → 1.16.5 for Minecraft, you can experience many new and exciting features of this mod. Here are some of the standout features of Desolation Mod:
Post-apocalyptic world: This mod creates a post-apocalyptic Minecraft world, with new terrain models, new types of rocks, and other details to create a mysterious and frightening world.
New items: This mod provides players with a range of new items to use in the game, including weapons, tools, food, and more.
New monsters: This mod also introduces a range of new monsters, including zombies, creepers, and other creatures designed to create a different gaming experience than the original Minecraft.
Diverse world: With the new features of the mod, your Minecraft world will become more diverse, with different areas to explore and fight.
New crafting features: This mod also introduces many new crafting features, allowing players to create new items and tools to use in the game.
Exploration features: This mod provides players with many new exploration features, allowing you to explore caves, waterfalls, and other locations in the Minecraft world.
With the new features of Desolation Mod, you will have a new and exciting Minecraft gaming experience. Explore and enjoy the post-apocalyptic world of Minecraft with this mod!
📥 How to install:
How to Use Forge to Install Minecraft Mods (Client Side)
How To Install The Fabric Mod Loader After Downloading It
The newest Minecraft Mods are available right now.
About Desolation
You need to locate the Charred Forest Biome to begin using the Desolation mod. You can either find it by accident or by typing the command /locatebiome desolation:charred forest.

The Leaves and Logs are darker in hue than the Charred Forest, which is themselves dark. They may be gathered and processed into Charred Planks, which may be utilized in construction. Ash-like particles are released from the Charred Forest.

It can be risky to enter the Charred Forest because savage hordes reside there. Without the proper gear, entering will subject you to damaging debuffs such Mining Fatigue and Weakness.

Make a mask out of 6 Leather, 2 String, and an Air Filter to counter these afflictions. 8 pieces of activated charcoal (put charcoal in a furnace) and 1 piece of paper placed in the middle slot are used to make air filters. While in the Charred Forest, wearing a mask will stop the Mining Fatigue and Weakness Debuffs.

Moreover, 4 Gold Ingots, 2 Leather, and 3 Glass Panes can be combined to make a pair of Goggles. Goggles will stop you from getting the Blindness Debuff in its place. The Mask and Goggles can be paired in a crafting table, enabling simultaneous insertion of both items into the head slot.
Items
Cinder Fruit, which spawns in the Charred Forest as well, can be eaten after being shattered. You will experience some hunger and a brief period of Fire Resistance as a result of doing this.

Cinder Fruit can also be made into Infused Powder by combining it with Activated Charcoal. Fire Resistant Potions can be made using infused powder. Perhaps you might feed Ash Scuttlers Cinder Fruit.

Ash Blocks can also appear in the vicinity of the Charred Forest. You can eventually obtain Ash Piles by destroying these, which can be hurled at a target to apply the Blindness Debuff.

Moreover, Ash Piles can be transformed into Primed Ash by combining them with Activated Charcoal. Instead, these might be included as a component to the brewing of blinding potions.
Mobs
Currently, Desolation comes with 2 new creatures. First up is the Blackened, which resembles a burned-out Skeleton. They will throw ash piles at you as a form of attack, and these can cause you to go blind, so put on a mask.
They occasionally drop a Cinder Heart as well as Bones and Ash Piles. A Heart of Cinder can be used to create the Potion of Cinder Soul, a brand-new potion offered by Desolation.
The Ash Scuttler is another creature you can come across, albeit they are currently absent from Desolation's Forge edition. They dig in surrounding Ash Piles, giving the player a random item in exchange for feeding them Cinder Fruit.
Screenshots: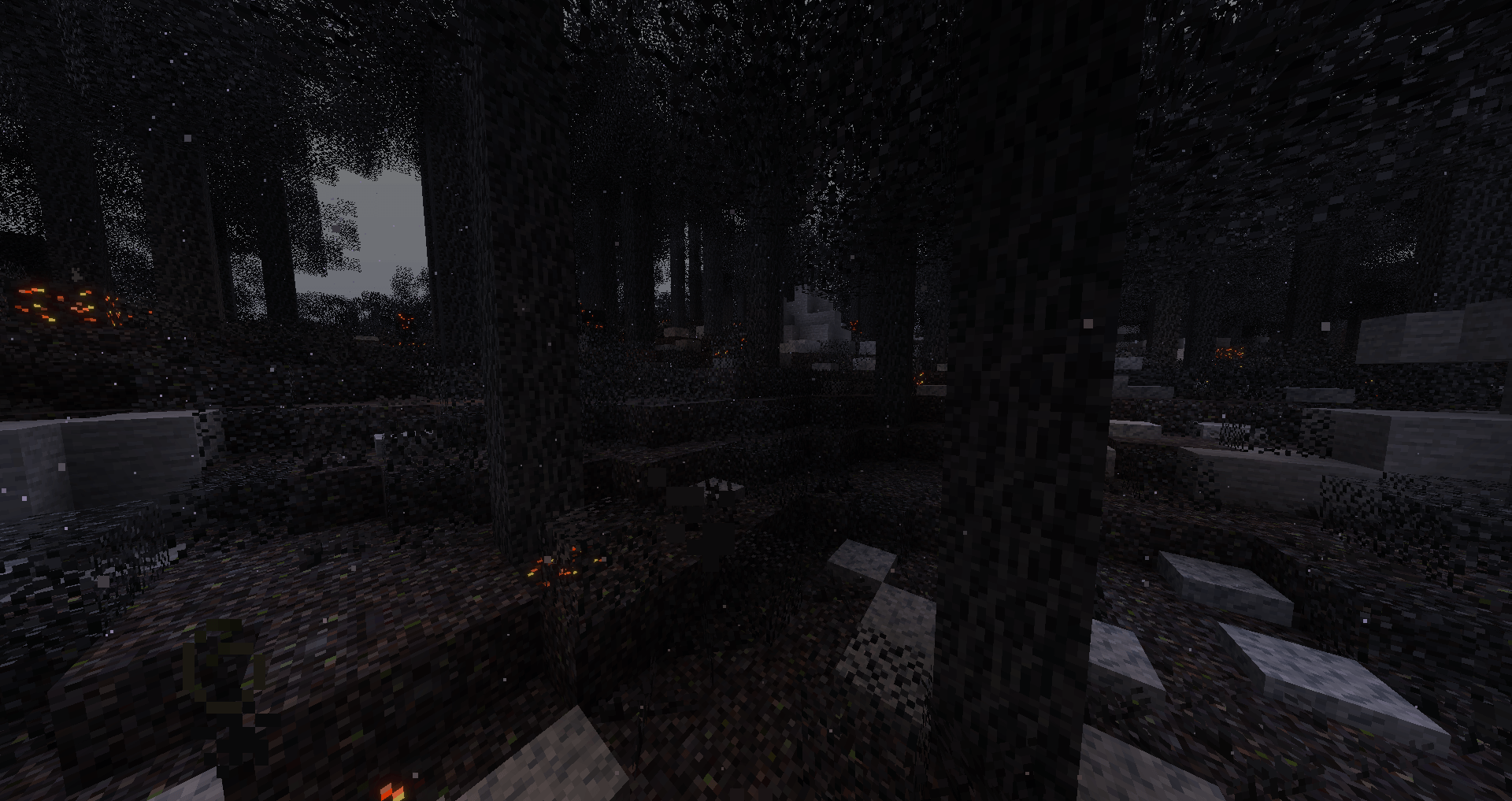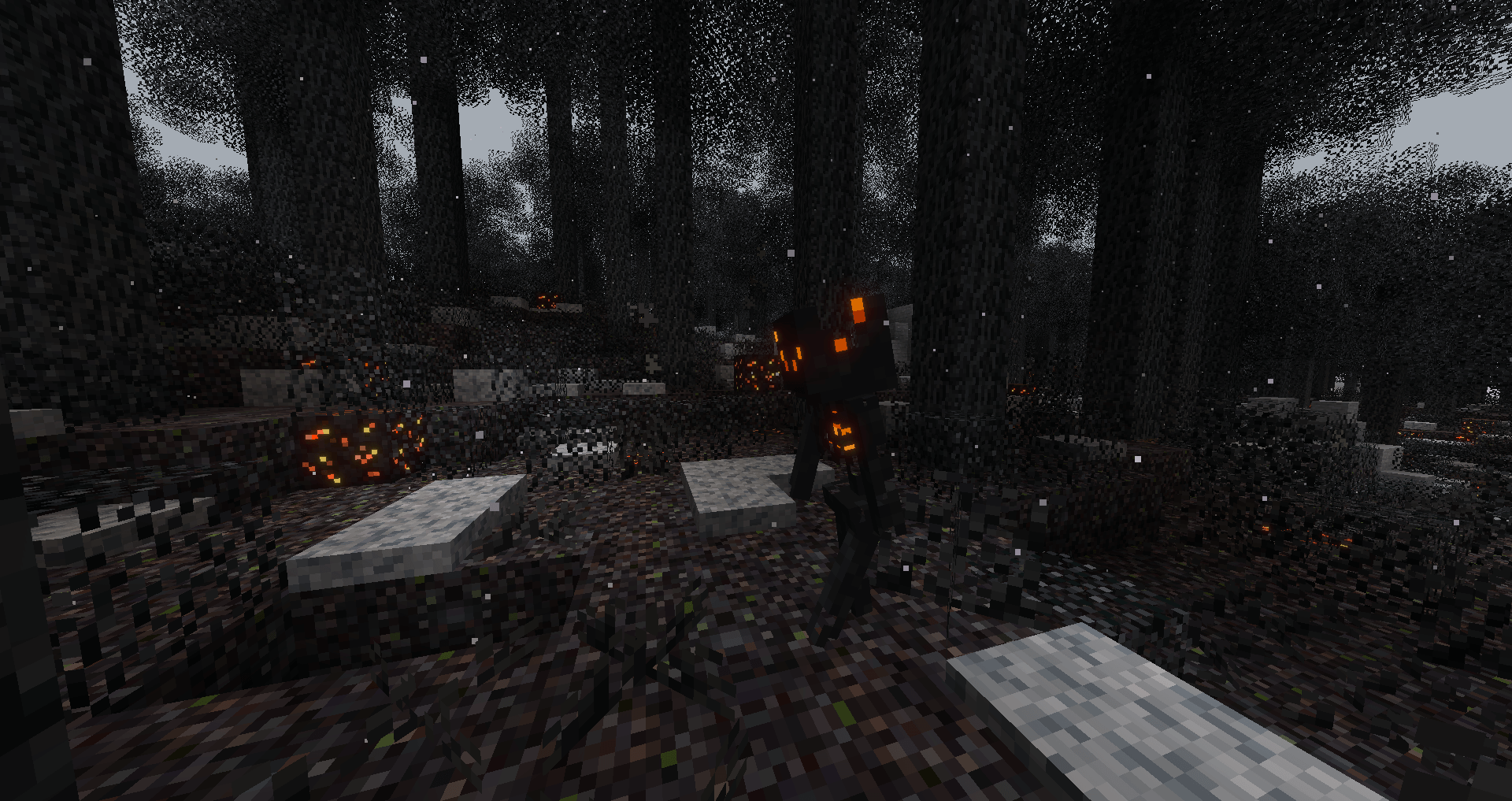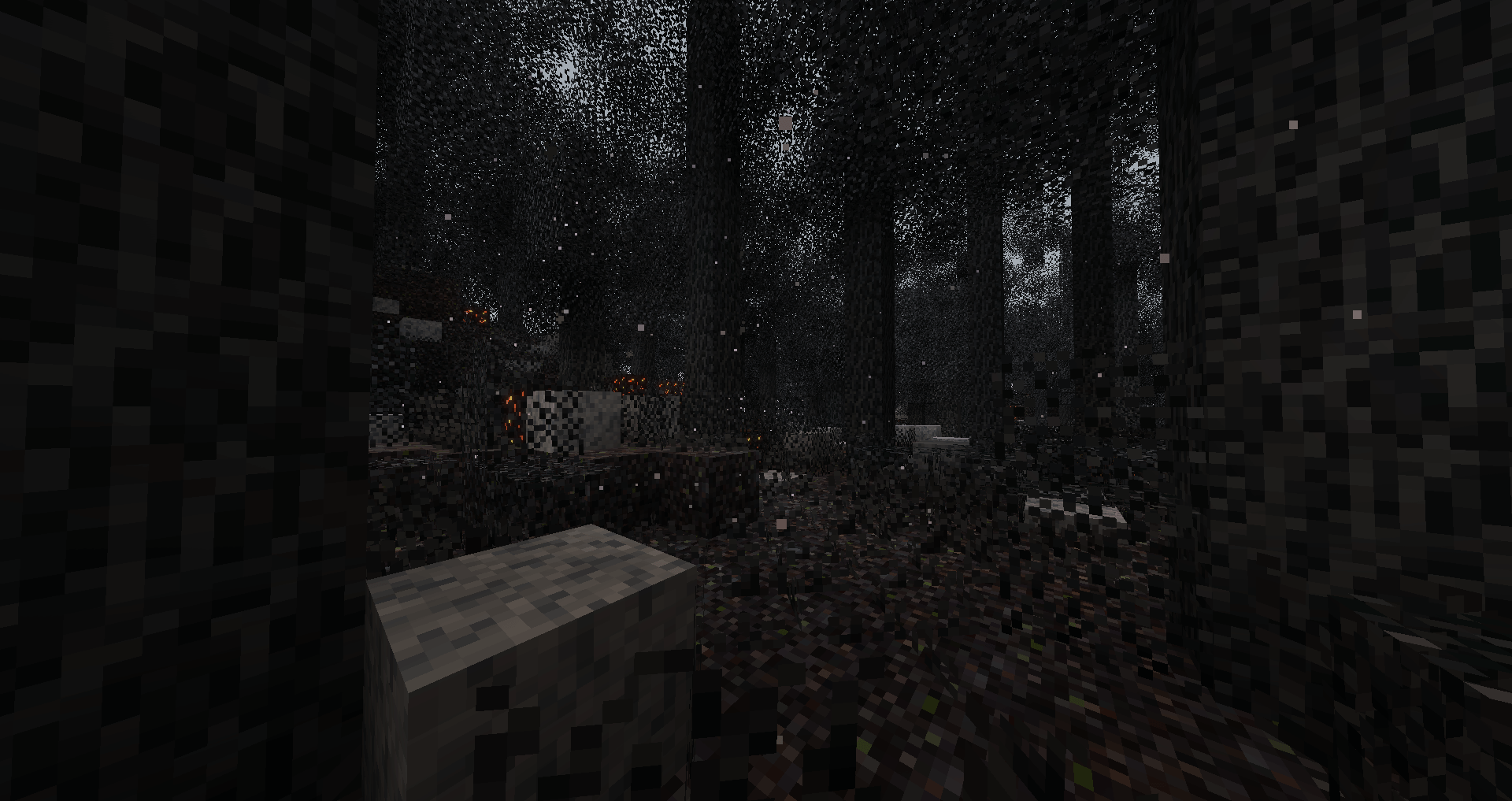 Desolation Mod (1.19.2 → 1.16.5) Download Links
For Minecraft 1.15.2
Forge version: Download from Server
For Minecraft 1.16.5
Forge version: Download from Server

Fabric version: Download from Server
For Minecraft 1.17.1
Forge version: Download from Server

Fabric version: Download from Server
For Minecraft 1.19.2
Forge version: Download from Server