The Create Mod 1.18.2-1.16.5 is a Minecraft mod that adds a variety of construction tools and aesthetic technology to the game. Create Mod gives players the ability to craft, construct, and create beautiful creations in their Minecraft world. Create Mod also has many similarities with Extra Bit Manipulation Mod, Engineer's Decor Mod …
Create your own world today!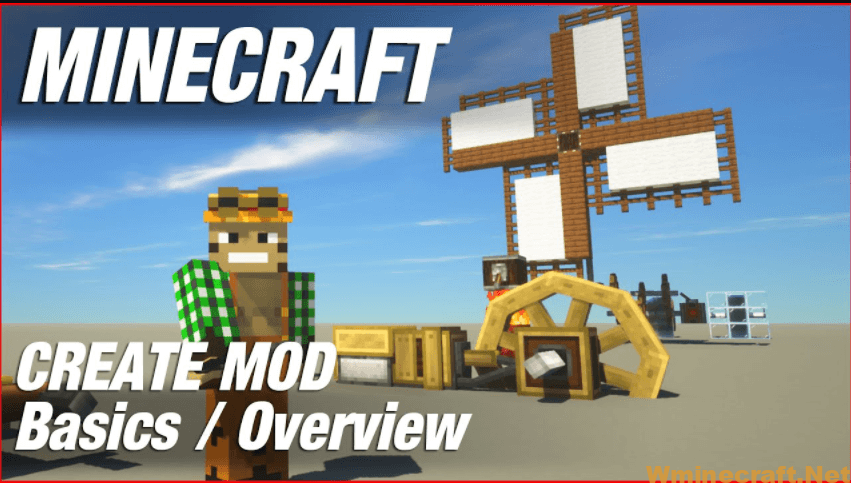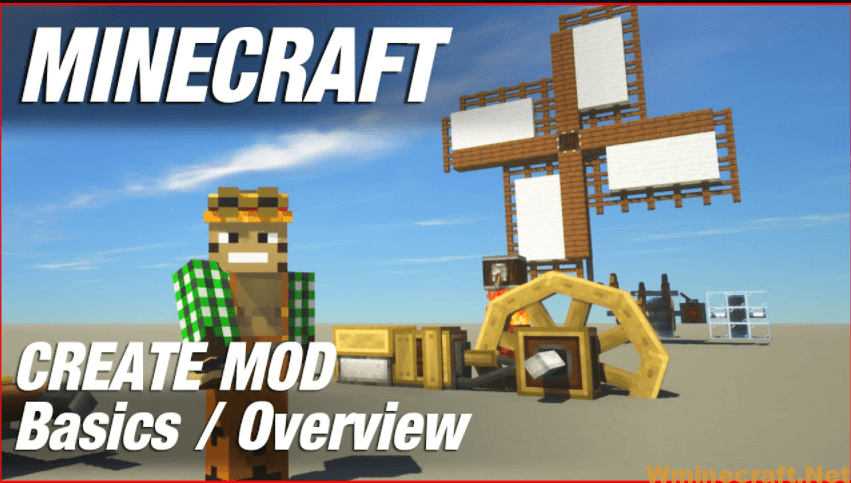 The player is given a variety of building blocks and aesthetic automations to create their design. The added tech leaves more room for creativity by allowing elements like item processing not to happen inside one block with funny textures, but rather requiring actors working together in many possible arrangements.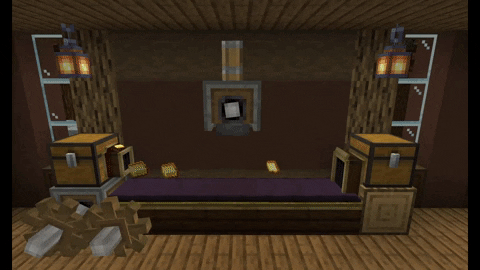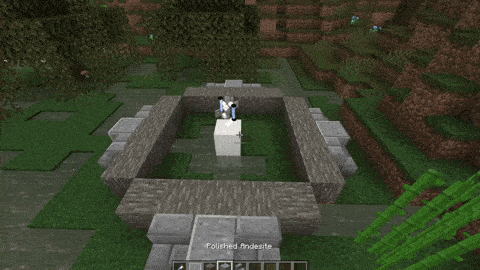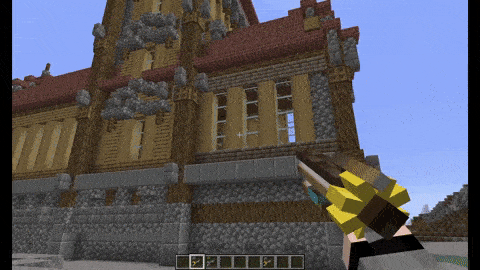 The Automation mod adds a variety of tools and blocks for building, decoration or aesthetic automation. The added elements are designed to leave as many design choices in the player's hands where item processing doesn't happen inside one block with funny textures but requires actors working together at different times using various arrangements which can be changed on-the fly without disrupting production!
If you're looking for a mod that will give you a variety of tools and blocks to work with, Create Mod 1.18.1 is the perfect choice. This mod allows you to build, decorate, and automate your world in ways that weren't possible before. With Create Mod, you have the freedom to create anything you can imagine!
How to install Create Mod for Minecraft?
Follows 5 Steps below to install Download Create Mod for Minecraft on Windows and Mac :
1. Download and install Minecraft Forge, you can read the instructions below the article.
2. Download the Create Mod for Minecraft.
3. Open the . minecraft folder and then enter the mods folder. Important: Some older versions of Forge may not have the 'Open Mods Folder' button. If this is the case, create the directory under the name mods.
Windows:
Press the Windows key +R at the same time
Type %appdata% and press enter
Find folder Minecraft and then look for the Mods folder within that
Mac:
Click on the desktop and then press Command+Shift+G all at the same time
Type ~/Library and press enter
Open the folder Application Support and then Minecraft.
4. From here, drag in the mods file downloaded (.jar or .zip) you wish to add.
5. Run Minecraft, and you should now see the new mod installed in the list!
Enjoy Download Create Mod for Minecraft, If there is an error, please comment on this article we will support.
Stress & Capacity
In Create 0.2+, a bit of balance had been brought to rotational power: something to resemble torque in a highly simplified fashion.
Rotational generators have limited capacity for what they power. "Stress Impact" and "Stress Capacity" are the two opposing values in a kinetic network: generators add capacity, machines and components add impact. If the capacity is exhausted, all connected parts will simply stop moving, until capacity is increased or stress is relieved again. Stress Impact is tied to rotation speed. Increasing the speed increases a components stress impact or capacity proportionally.
Consider the following example: Assume one Water Wheel can provide just enough power in order to power four fans at the same speed.
Doubling the speed of the fans using cogwheels will make the fans blow stronger, but the network will cease to function until the count of fans is halved, or the count of water wheels is doubled.
Similarly, you would be able to power eight fans running at half the speed of the water wheel.
By default, components used only for relaying rotational power, such as shafts and cogwheels, have no stress impact at all. This makes predicting the amount of generators required for your contraptions much simpler and prevents punishment for aesthetic detours between machines and generators.
Goggles and Gauges
Optimising stress impact and comparing net capacity of sources at base speed can become quite scientific. For those who are interested in seeing some actual numbers and more exhaustive information, it is recommended to look into crafting a pair of Goggles and a Stress Gauge:
Stats of a water wheel turning at 10 RPM:

Stats of a crushing wheel working at 20 RPM:

Example of a stress gauge on a busy network: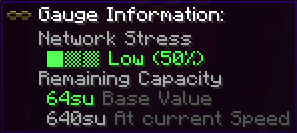 Localization:
Translations may be unfinished or out of date.
| | | |
| --- | --- | --- |
| – en_us | English US | |
| – de_de | German | Vexatos, Azratosh, SaurierZockt, DreiMu, muffinbarde & Peatral |
| – nl_nl | Dutch | Prusias |
| – fr_fr | French | Kiro & dindin-glitch |
| – zh_cn | Chinese | TUsama, BigDaleAHA, gloomybanana, Snownee, MacrousHyucen & StarFish |
| – zh_tw | Traditional Chinese | dunois |
| – ru_ru | Russian | sqcode06, Hanqnero, sirabein, pgkrol & Alepod |
| – pt_br | Brazilian | lucassabreu, vyhi |
| – jp_jp | Japanese | MORIMORI0317, CKenJa & RakuGaki-MC |
| – ko_kr | Korean | qkrehf2 & red1854th |
| – it_it | Italian | Masterlupo & Chexet48 |
| – es_es | Spanish | FrannDzs & muriplz |
| – es_mx | Mexican Spanish | JohanIvan |
| – pl_pl | Polish | joker876 |
Create Mod Screenshots: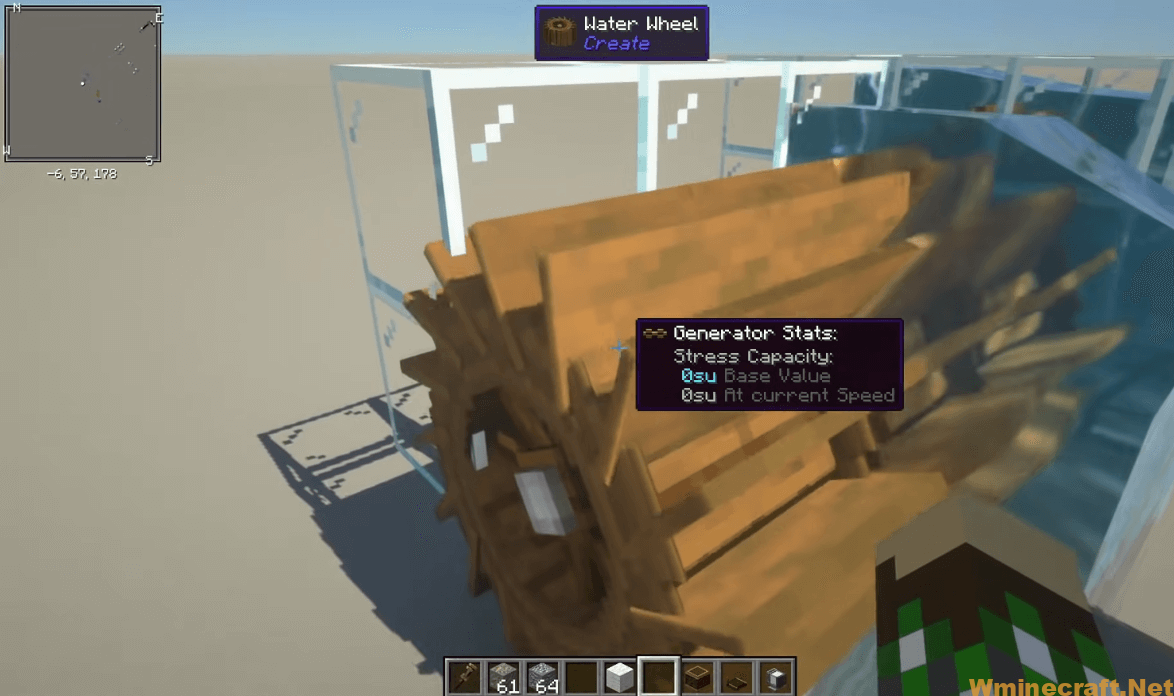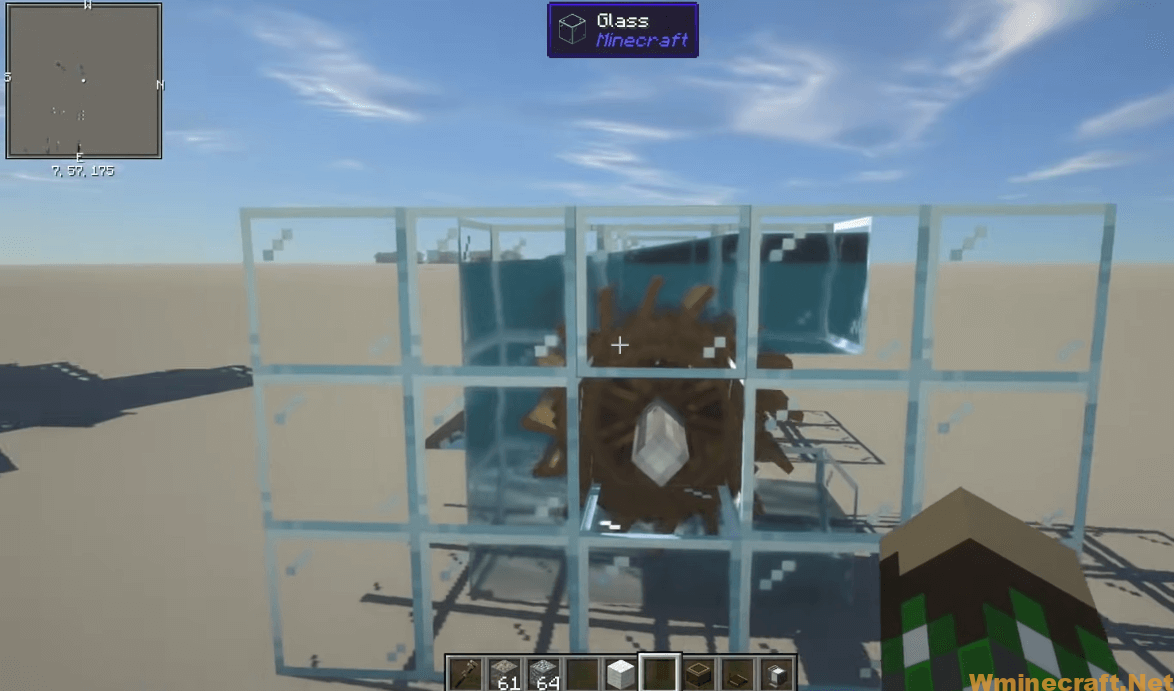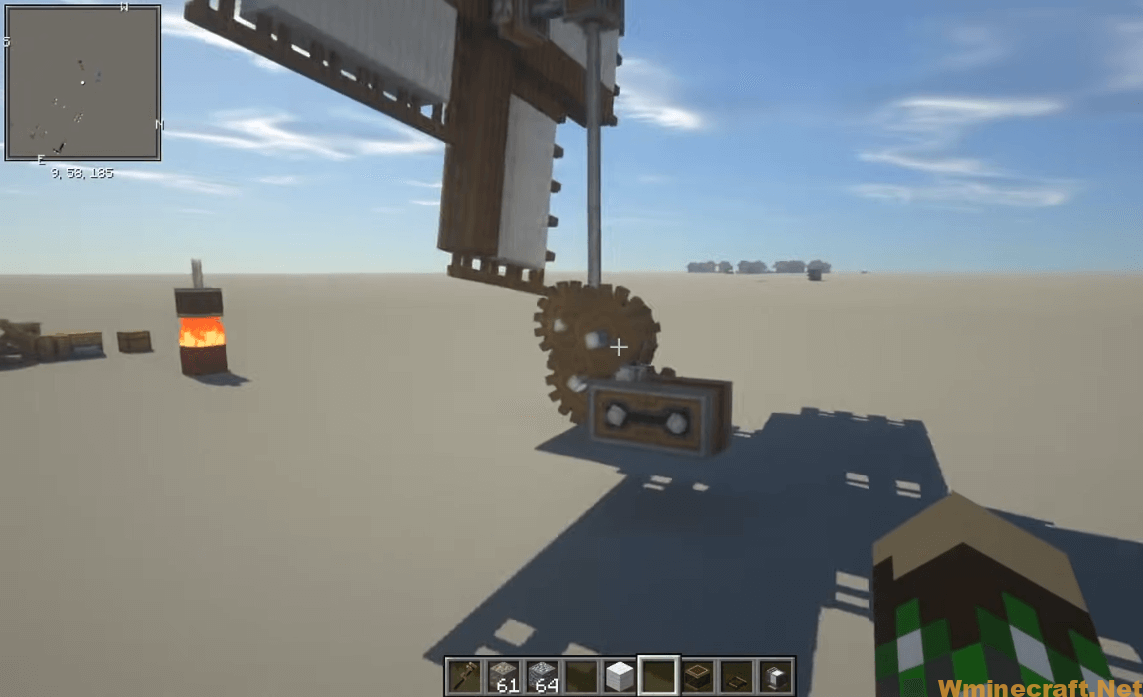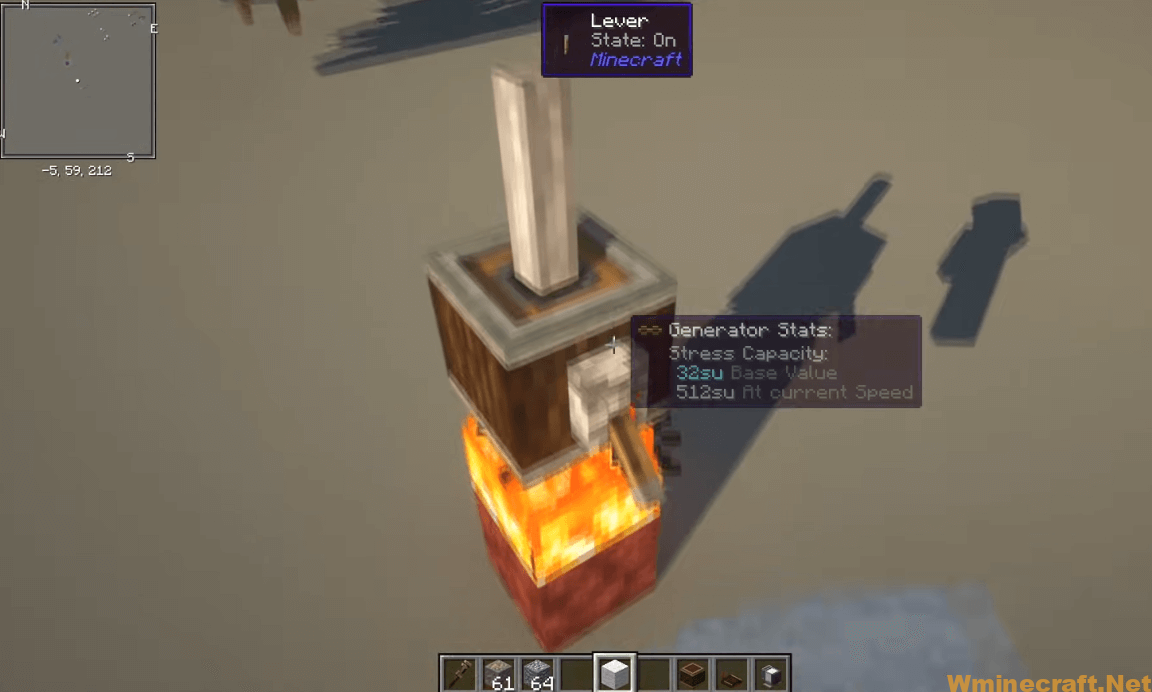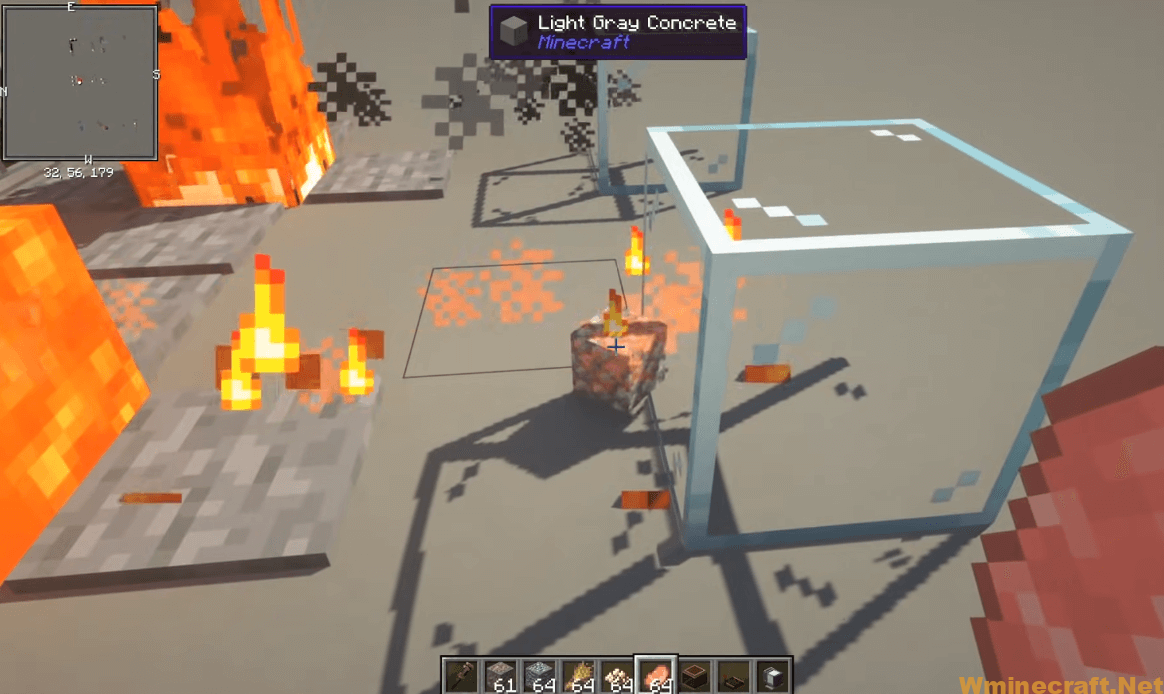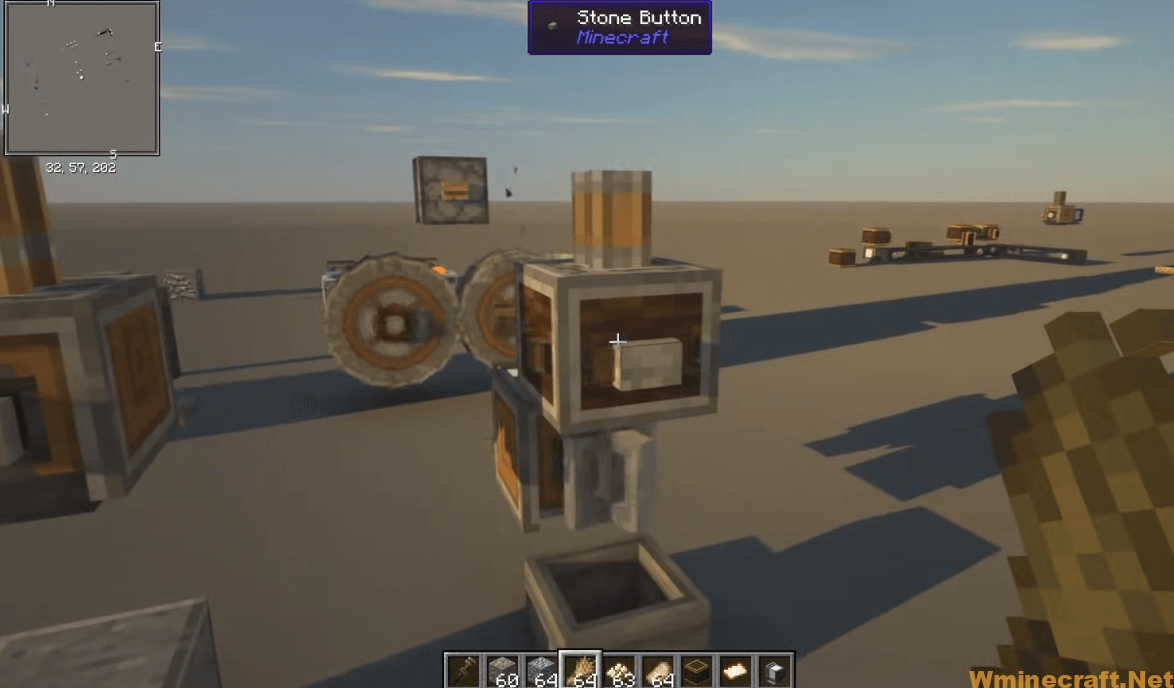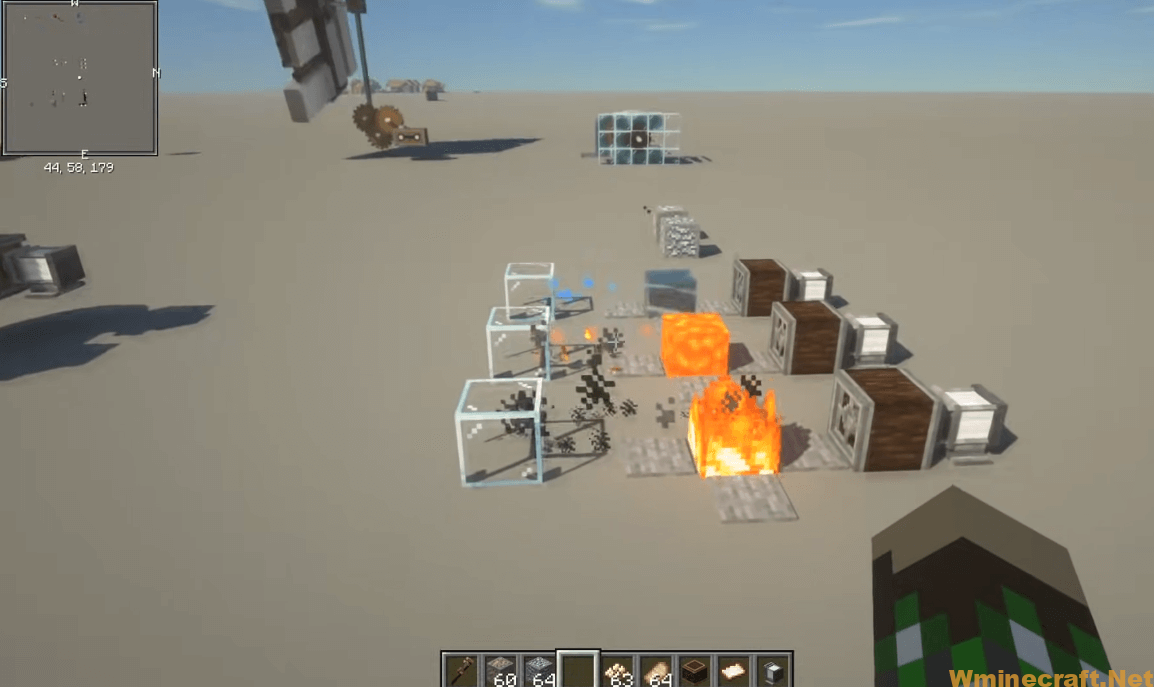 How To Download and Install Minecraft Forge (Modding API)?
Minecraft Forge is a free, open-source server that allows players to install and run Minecraft mods. 4 steps to install forge for windows, mac, Linux
1. Download Minecraft Forge at the website, select the version of Minecraft you want to run, then download the installer using your browser.
2. Open the .jar file you just downloaded (Run the installer as Administrator), make sure Java is installed on your operating system
3. Select Install Client or Install Server if you want to install for your server, and click OK. Wait about 2 minutes, and you will see a success message.
4. Launch Minecraft and select the Forge profile, then click Play.
5. You will see Minecraft Forge in the lower-left corner and the Mods button under Multiplayer.
Congratulations on successfully installing Minecraft Forge and experimenting with Mod for Minecraft downloaded. If there are errors, please comment on this article.
Create Mod [1.18.1/1.16.5/1.15.2] Download Links:
Minecraft Game version 1.14.4:

Minecraft Game version 1.15.2:

Minecraft Game version 1.16.4:

Minecraft Game version 1.16.5:

Minecraft Game version 1.17.1:

Minecraft Game version 1.18.1:

Minecraft Game version 1.18.2: