Colorful Armor Mod 1.19, 1.18.2 Makes Chain, Iron, Gold, and Diamond Armor Customizable
This Colorful Armor Mod 1.19, 1.18.2 is a mod that makes chain, iron, gold and diamond armors customizable! To change the color of an armor piece all you have to do is place it in crafting table with dye of your choice and voila – your armor will be colorful and fresh! With Colorful Armor Mod 1.19, 1.18.2 all dyes in game work so there are plenty of colors to choose from for your customizations! And don't worry about mixing different metals on one armor because Colorful Armor Mod 1.19, 1.18.2has got you covered too- Different types of base metal (chain, iron, gold or diamond) create different variations of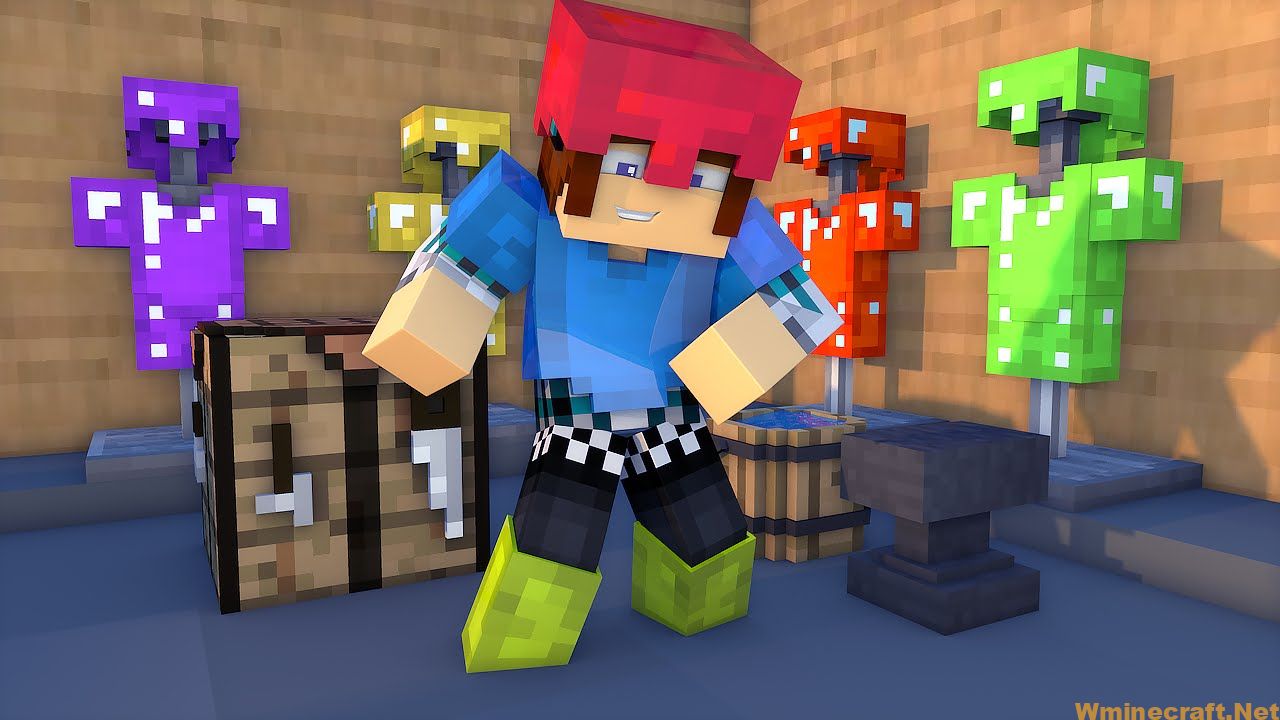 All you need is an iron, gold, or diamond piece of armor and the dye of your choice from anywhere in the game world. Want a red chainmail chest piece? Just craft some iron chainmail with red dye!
Different types of base armor(Chain, Iron, Gold, Diamond) create different variations of the colors so even more customization is available; sponges are also now craftable and used to clean the dyes from the armor which means less clutter on your inventory screen!
Screenshots and Crafting Recipes: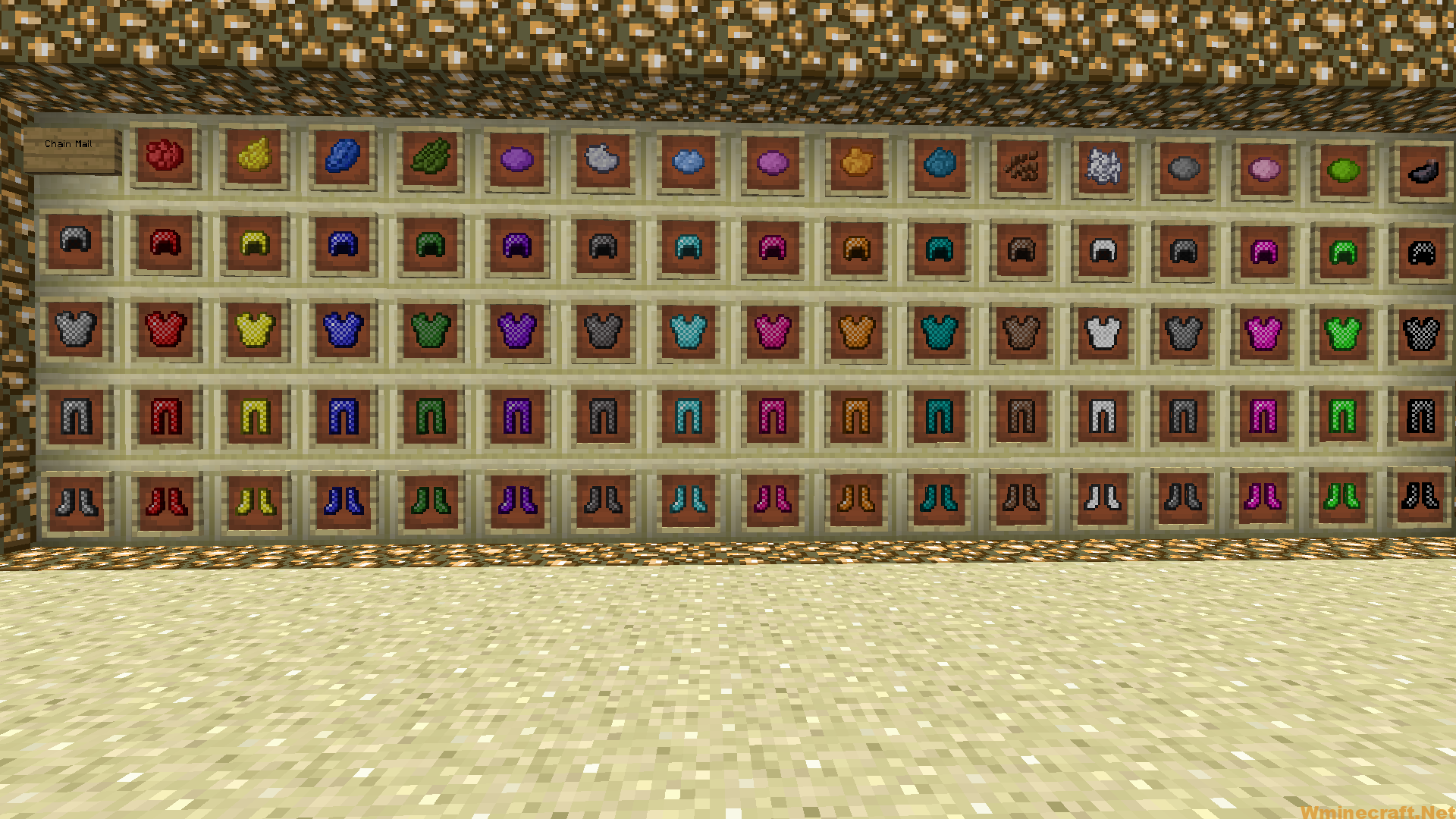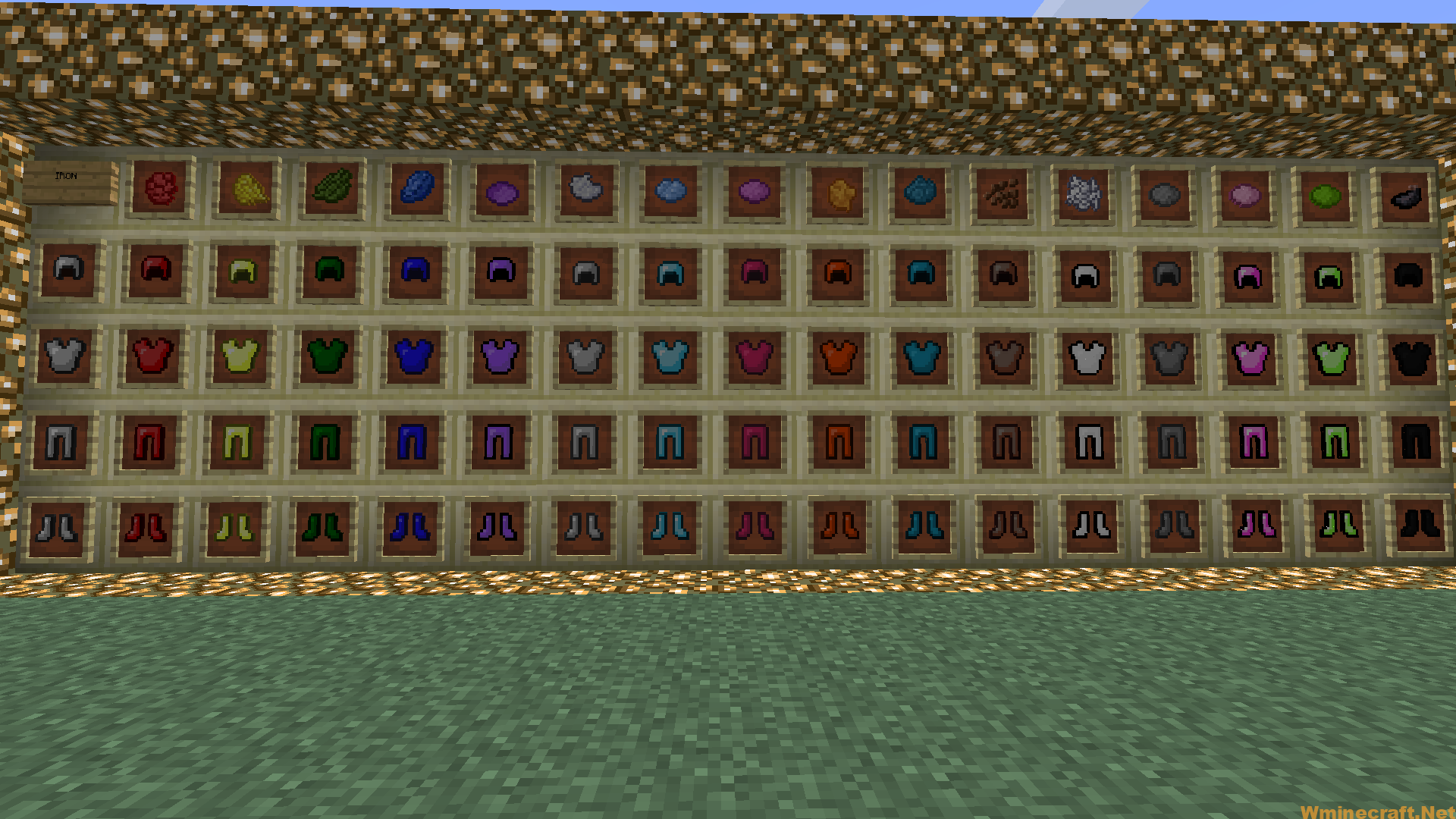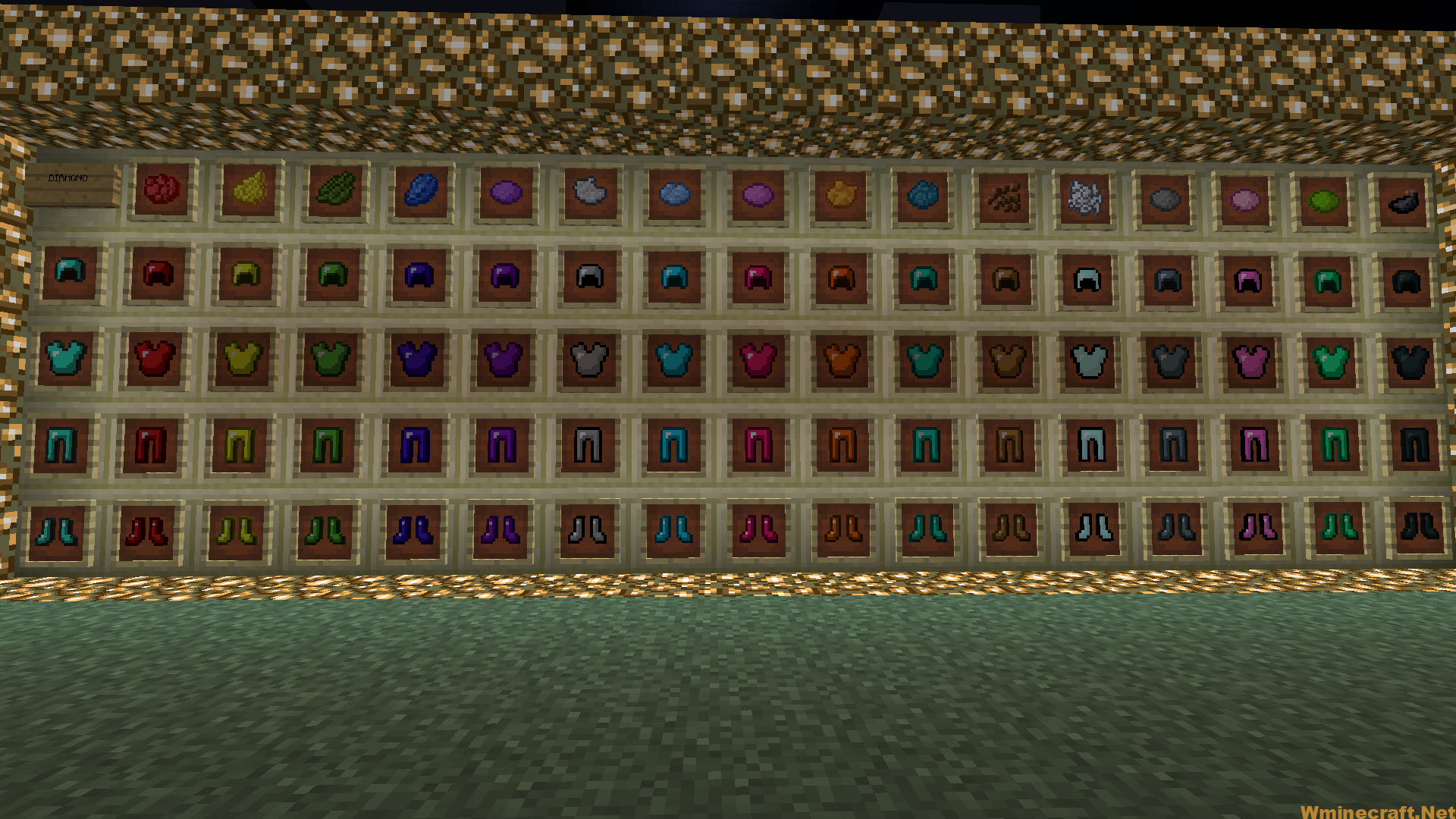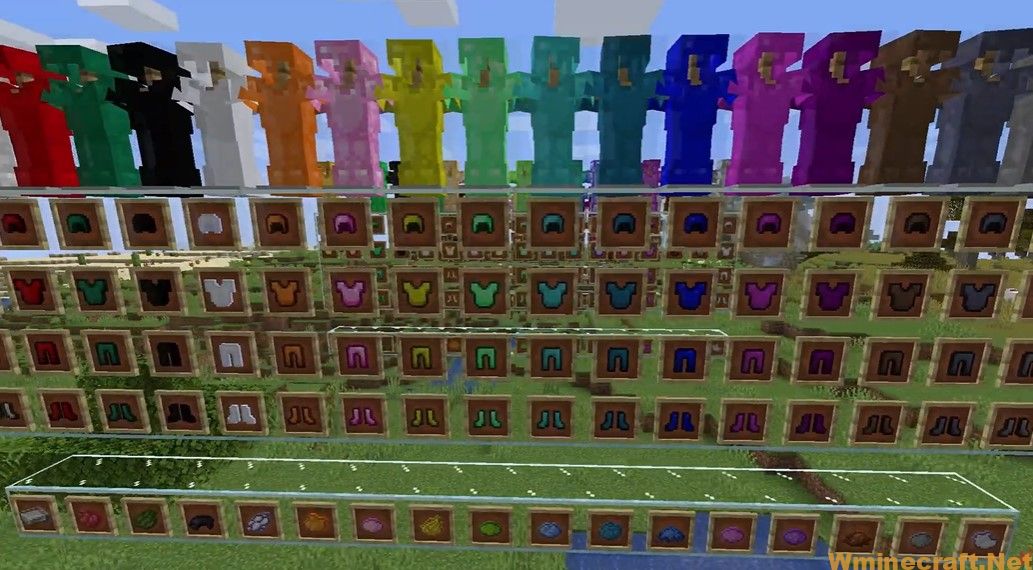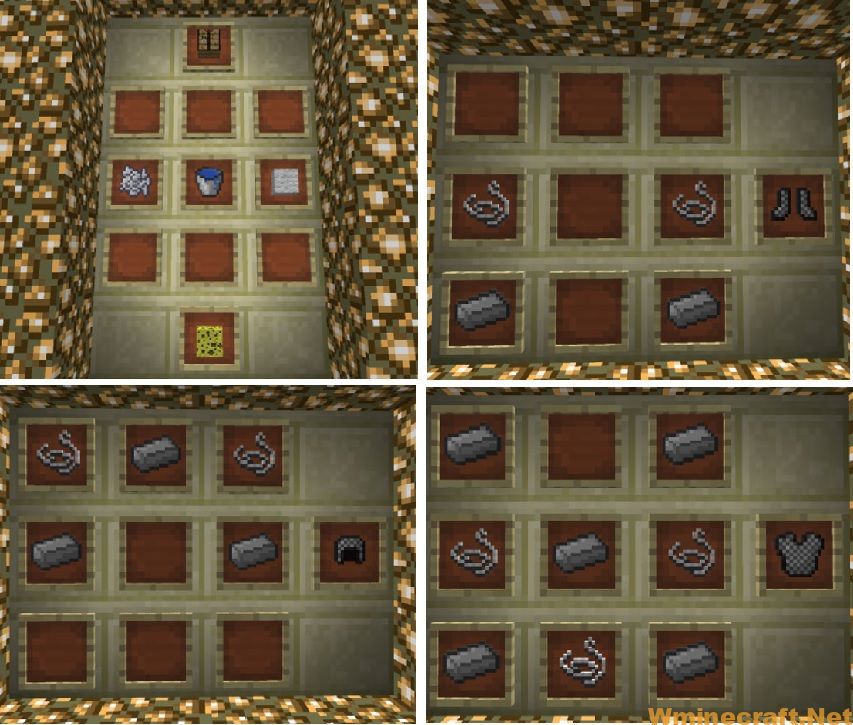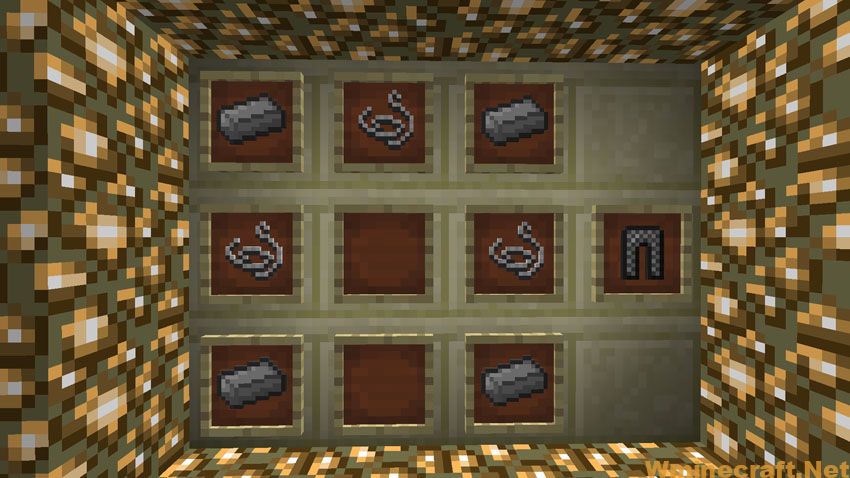 How to install a Minecraft mod?
Make sure you have installed the API which is recommended with the mod. This is indicated in the download links. Then download mod, then find your .minecraft folder :
• Windows: Go to the Start menu , then go to Run . Otherwise, do Windows Key + R. Then type % appdata% in the search bar and then go to the .minecraft folder .
• Linux: Press ALT + F2 at the same time. You should normally have your .minecraft .
If you don't see it, activate hidden folders with the CTRL + H combination.
• Mac: Your minecraft folder is located in User> Library> Application Support. If you can't find Application Support, do Finder> Menu Bar: Go + Hold ALT> Library.
Then drag your mod's .jar file into the mods folder , which is located in your .minecraft .
Launch the game, and have fun!
If you want more details on the installation procedure, check out our guide that explains in detail how to install a Mod on Minecraft
Download Colorful Armor Mod 1.19, 1.18.2 for Minecraft 
For Minecraft 1.5.2 Download From Server : 
For Minecraft 1.6.4 Download From Server : 

For Minecraft 1.7.2 Download From Server : 

For Minecraft 1.7.10 Download From Server : 
For Minecraft 1.8.0 Download From Server : 

For Minecraft 1.9.4 Download From Server : 

For Minecraft 1.10.2 Download From Server : 

For Minecraft 1.12.2 Download From Server : 

For Minecraft 1.14.4 Download From Server : 

For Minecraft 1.15.1 Download From Server : 

For Minecraft 1.15.2 Download From Server : 

For Minecraft 1.16.4 Download From Server : 

For Minecraft 1.16.5 Download From Server : 

For Minecraft 1.17.1 Download From Server : 

For Minecraft 1.18.1 Download From Server : 
Forge version: Download from Server 

Fabric version: Download from Server
For Minecraft 1.18.2 Download From Server
Fabric version: Download from Server 
For Minecraft 1.19Download From Server
Fabric version: Download from Server 
Author: Torquebolt ❘ 4 hours ago ❘ 229,782 views