What is CodeChickenLib?
CodeChickenLib 1.15.2-1.12.2  is a library of systems to help make various aspects of Minecraft modding easier. CodeChickenLib contains libraries for 3D math and transformations, model rendering, packets, config, colors, asm, and a few other things.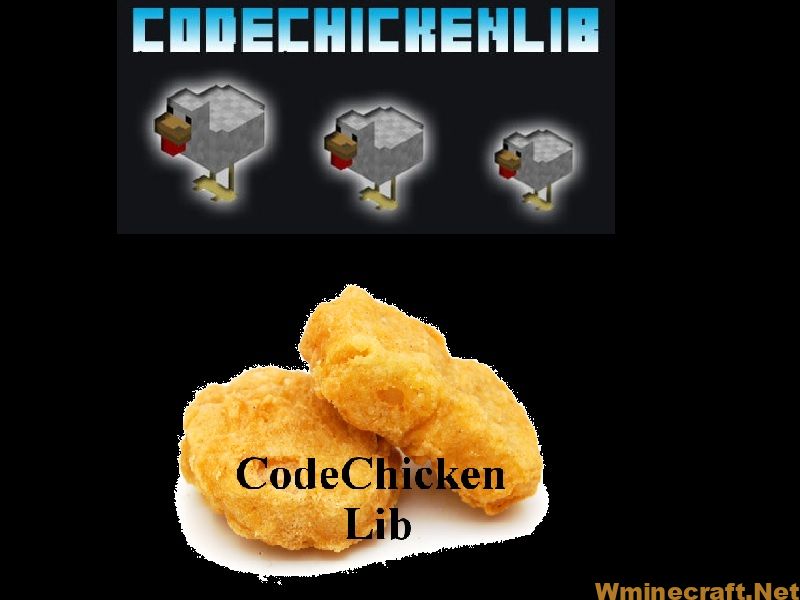 See more:
TooManyItems (TMI) for Minecraft 1.12.2/1.8/1.7.10 
Extra Utilities 2 (1.12.2-1.7.10) Download 
Litematica Mod for Minecraft 1.16.5/1.15.2 [With Fabric]
How to install:
Download Minecraft Forge
Right-click, Run as Administrator, and press OK to install Forge. (You can skip this step if you've installed Minecraft Forge)
Open Start on desktop => Open Run (Or you can use the Windows +R keyboard shortcut)
Type %appdata% into Run and press enter
Go to folder /.minecraft/mods
Put the jar file of mod into mods folder and then run Minecraft. Done!
Minecraft Forge (Modding API) Installation Guide
5 steps to successfully install Forge Minecraft
1. Access and Download select Minecraft forge version, then download the installer.
2. Requires installing Java on a computer. Open the .jar file you just downloaded, make sure 'Install Client' is selected, and click the OK button.
3. Run Minecraft and select the Forge profile, then click Play.
4. Select the Minecraft Forge menu on the left and the Mods button below Multiplayer.
5. Successfully, you can enjoy the mod just installed.
CodeChickenLib 1.15.2>1.12.2>1.10.2 Download Links:
For Minecraft 1.7.10
For Minecraft 1.8
For Minecraft 1.9
Recommended Version: Download From Server

Latest Version: Download From Server
For Minecraft 1.9.4
Latest Version: Download from srv 1 – Download from srv 2
For Minecraft 1.10.2
Latest Version: Download from srv 1 – Download from srv 2
For Minecraft 1.11
Latest Version: Download From Server
For Minecraft 1.11.2
Latest Version: Download From Server
For Minecraft 1.12.1-1.12

For Minecraft 1.12.2
For Minecraft 1.15.2
Author: Chicken Bones | Source: Curse