Essential in Minecraft, animals are the only sources of food and materials. However, this system remains very little developed and would indeed deserve some improvements. I can already see you, reader, saying to yourself, "But how can it be cool to improve animals?". " Well, quite simply because:
1 : It would spice up your adventure by providing an additional difficulty;
2 : It would add realism to Minecraft;
3 : It would be fun for animal lovers and those who enjoy management games.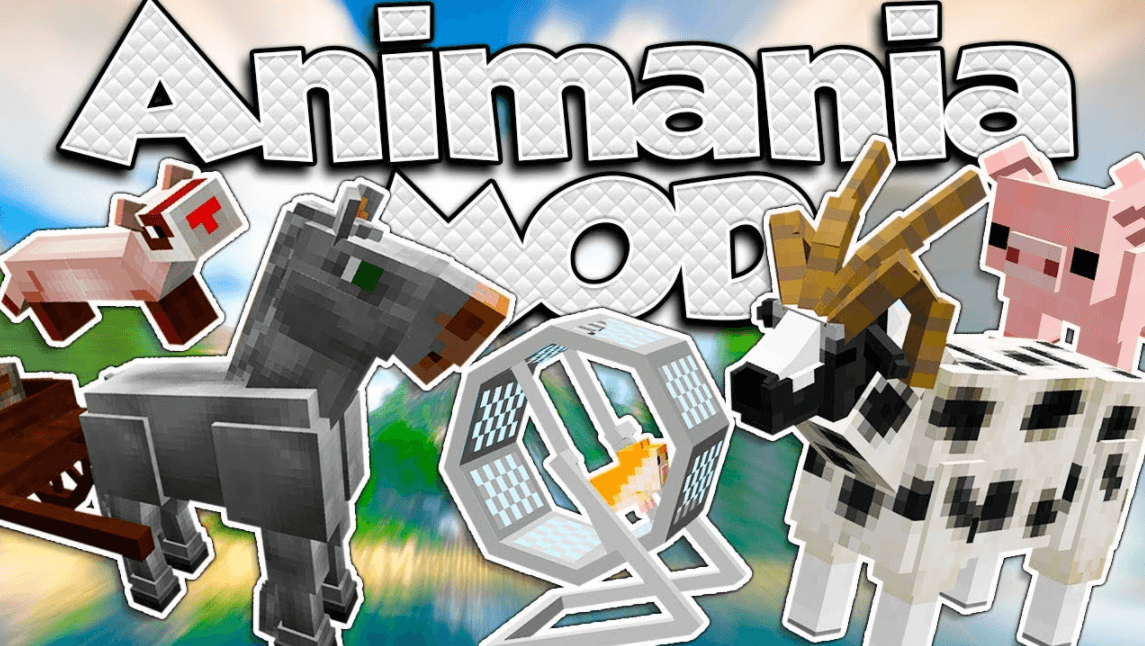 How to install:
How to Use Forge to Install Minecraft Mods (Client Side)
How To Install The Fabric Mod Loader After Downloading It
The newest Minecraft Mods are available right now.
Here is a quick list:
New animals (peacock, ferret, hamster, etc.);
New textures for already existing animals;
A dissociation of animals by their sex: female / male;
Each animal has its favorite food.
Note:  This list is likely to evolve, indeed, as I announced below in the article, the mod is only in beta and the creator may surely make many additions during the next update. day.
However, the biggest and most significant addition is the happiness system. In order for an animal to be happy, it must have access to plenty of water and food. If it does not have access to these resources, its movements will be slower and slower and it will make less and less noise. In addition, some animals will need access to large spaces to have fun, otherwise they will also start to feel depressed.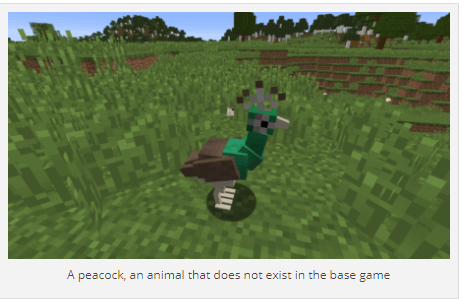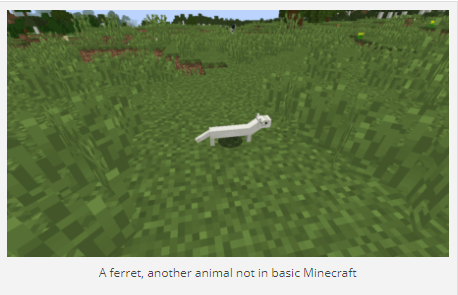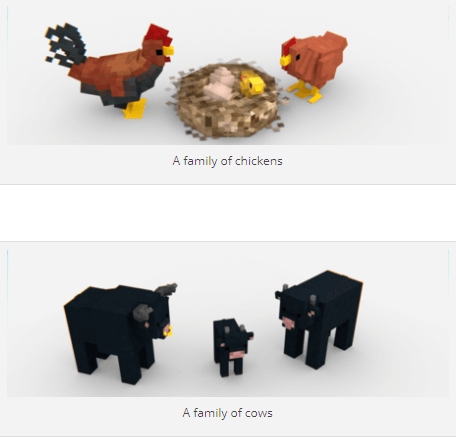 On the last two images, we can see that there are animals of each sex: on the left male and female on the right. In addition, the developer of the mod has also thought of modeling young animals such as calves or chicks.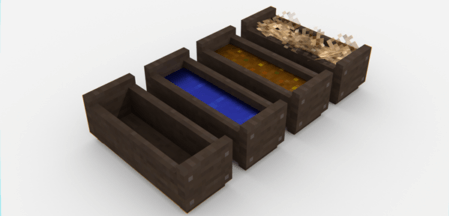 And here is the object that will be essential to you if you want to breed! What better way to make your pets happy? Put some food in it and you can leave them alone for a while without worrying that they will starve. In addition, the craft of these food tanks remains very simple: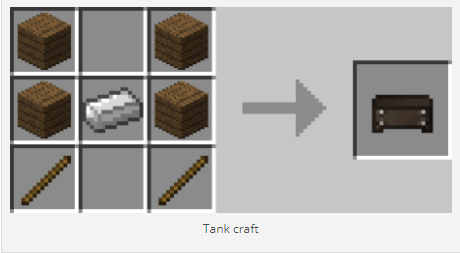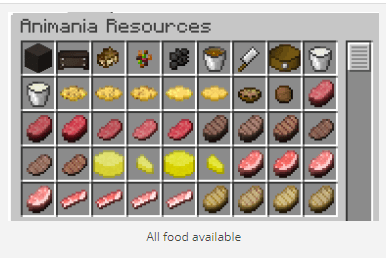 Finally, on this last image, we can see the additions made by RazzleberryFox in terms of food. We therefore understand the food system mentioned above: " each animal has its favorite food ", but we can also get an idea of ​​the number of animals added to the game (we can guess by counting the number of chops).
In conclusion , this mod is for those wishing to increase the difficulty and realism of Minecraft, while developing the management side of the game. But beware, for the moment the mod is only available in beta. New, more stable versions are expected to arrive shortly.
Animania Mod Screenshots: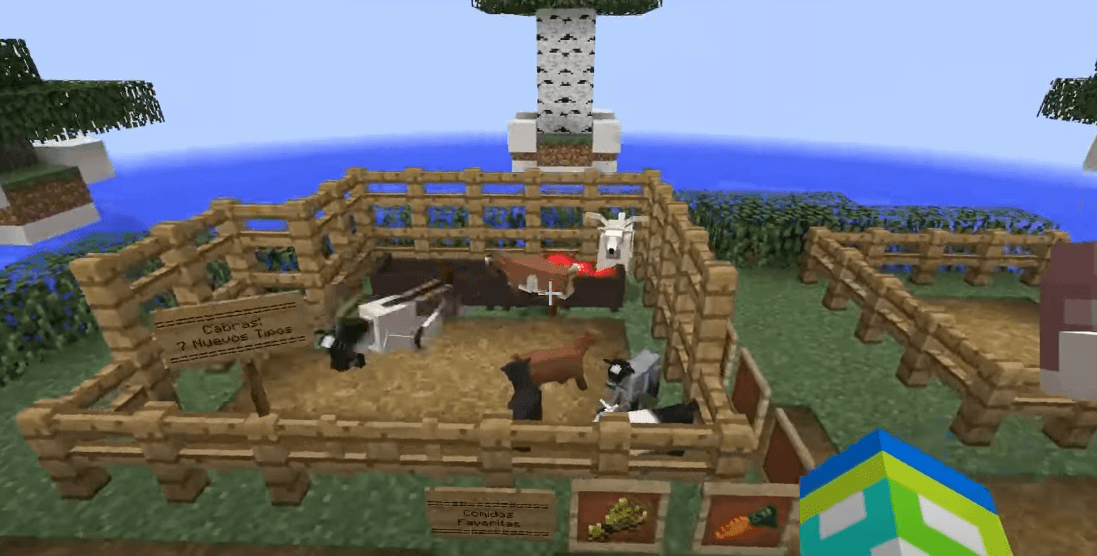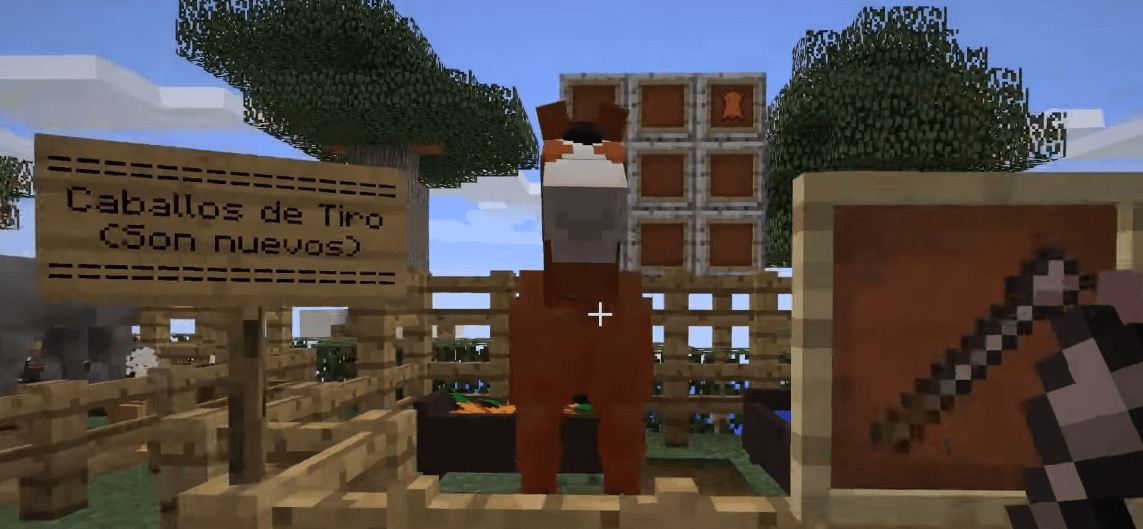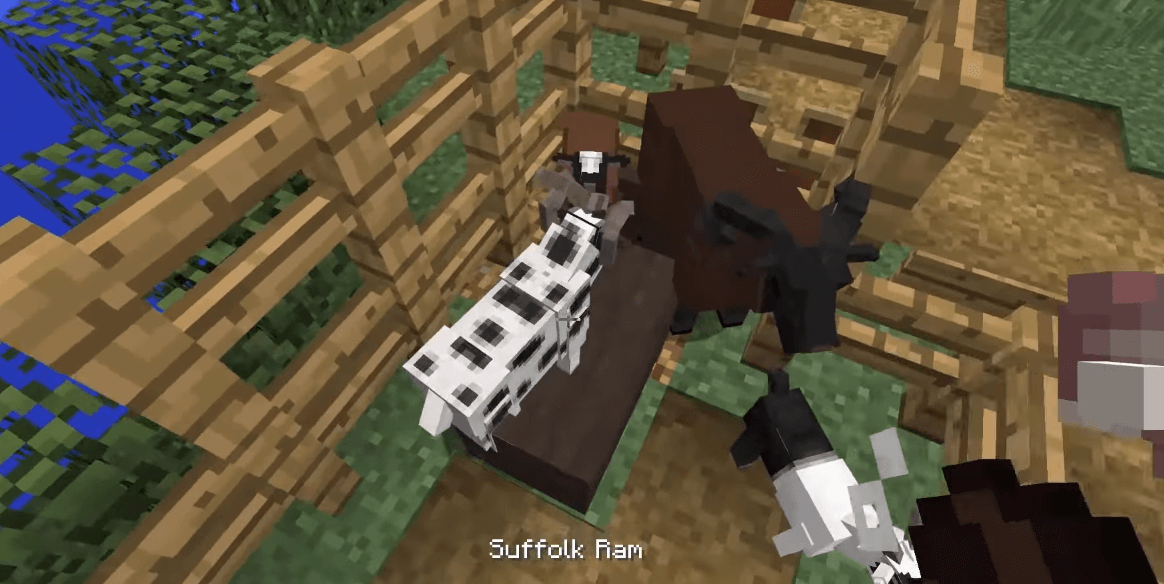 Animania Mod 1.12.2 Download Links:
Minecraft Game version 1.10.2

Minecraft Game version 1.11.2

Minecraft Game version  1.12.1/1.12

Minecraft Game version 1.12.2