The Alexs Mob Mod is a new Minecraft 1.18.2, 1.17.1 plugin that implements into the game many creatures which are rare in real life! Alexs Mobs includes detailed and intelligent creatures with their own animations or behaviors, so when you explore the overworld of Minecraft, you will be surprised by how many wonderful things you can interact with these newly added creatures!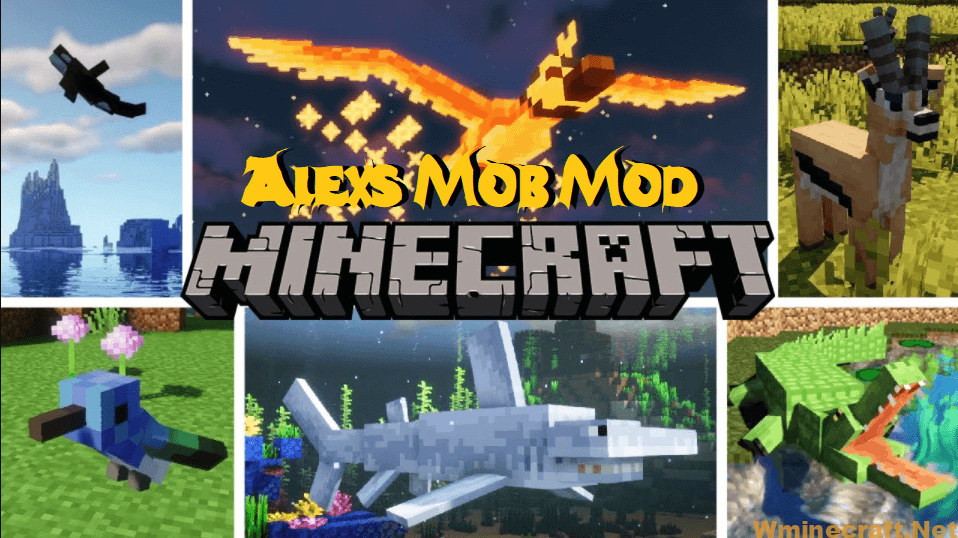 How to install Download Alexs Mob Mod for Minecraft?
Follows 5 Steps below to install Download Alexs Mob Mod for Minecraft on Windows and Mac :
1. Download and install Minecraft Forge, you can read the instructions below the article.
2. Download the Download Alexs Mob Mod for Minecraft.
3. Open the . minecraft folder and then enter the mods folder. Important: Some older versions of Forge may not have the 'Open Mods Folder' button. If this is the case, create the directory under the name mods.
Windows:
Press the Windows key +R at the same time
Type %appdata% and press enter
Find folder Minecraft and then look for the Mods folder within that
Mac:
Click on the desktop and then press Command+Shift+G all at the same time
Type ~/Library and press enter
Open the folder Application Support and then Minecraft.
4. From here, drag in the mods file downloaded (.jar or .zip) you wish to add.
5. Run Minecraft, and you should now see the new mod installed in the list!
Enjoy Download Alexs Mob Mod for Minecraft, If there is an error, please comment on this article we will support.
What is Alexs Mob Mod and why should you use it?
Alexs Mob Mod is known as a Forge mod that offers more than 50 novel mobs to Minecraft. Those mobs belong to 2 different categories: real-world creatures (Roadrunners, Grizzly Bears and Orcas) and purely fictional (Bone Serpent and Endergade). Each of these creatures is created to fulfil a particular purpose to make the environments in the game more alive and energetic.
Alexs Mob is not a remodel Pack for some pigs and cows. It is like a whole coding process to dispatch all the unique creatures in Minecraft. Therefore, gamers can explore the wildlife world with the beautiful interacts of the newly added creatures. You can observe the orcas' jump, get amazed by the roadrunners, enjoy the art of the sunbirds or watch small animals being eaten by a sneaky crocodile. Any activities in real life can be witnessed in different ways thanks to the additional functions of this mod.
Many creatures of Alexs Mob have special items or drops associated with them. However, endangered and rare animals such as Hammerhead Sharks and Komodo Dragon only drop items when demonstrating a unique function, including crafting weapons, potions, armours, and arrows. Additionally, almost all the mobs integrated are not outright hostile. However, they can be provoked by attacking or being far away from each other.
Once you set up Alexs Mob Mod for your devices, you will be provided with the Animal Dictionary- essential documentation and guide of creatures added in the mod. Thus, you can have a general insight into how to use the mobs and their drops right at your first time.
Alexs Mob is compatible with many different mods, including those adding novel dimensions, biomes, blocks, and mobs. It is also configurable and can get along well with biome adding mods. It is ideal for many mod packs; even they are Vanilla+ or any other advanced versions.
To conclude, Alexs Mob Mod is a useful mod for players loving creatures in Minecraft. With the help of the mod, players can create many more alive and energetic characters. Therefore, they can make their games more fun and enjoyable without throwing much effort. So if you want to gain more fascinating experiences with your favourite game, let's give it a try!
Crafting Recipes: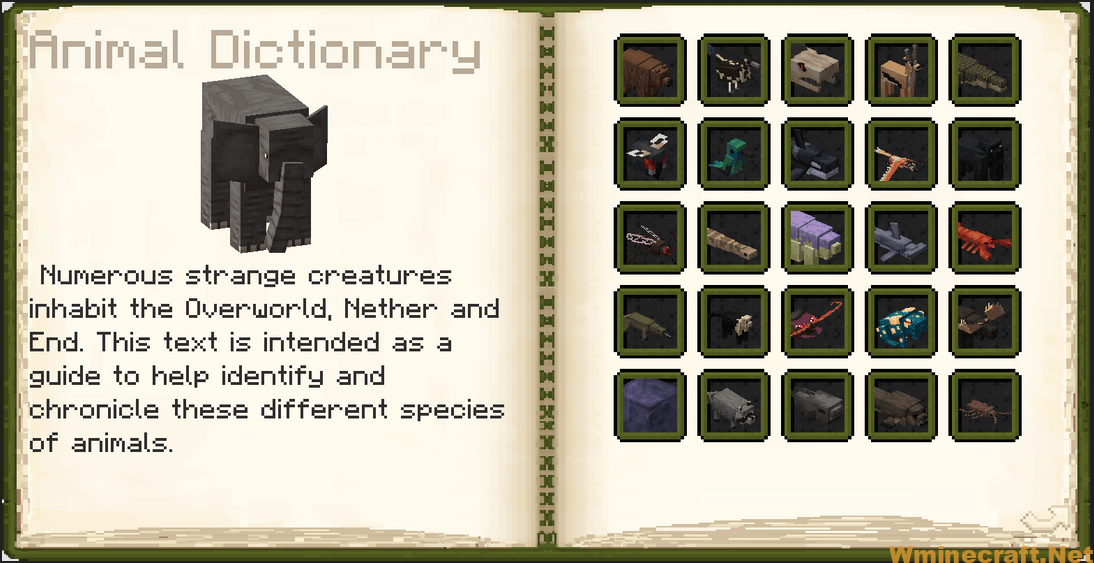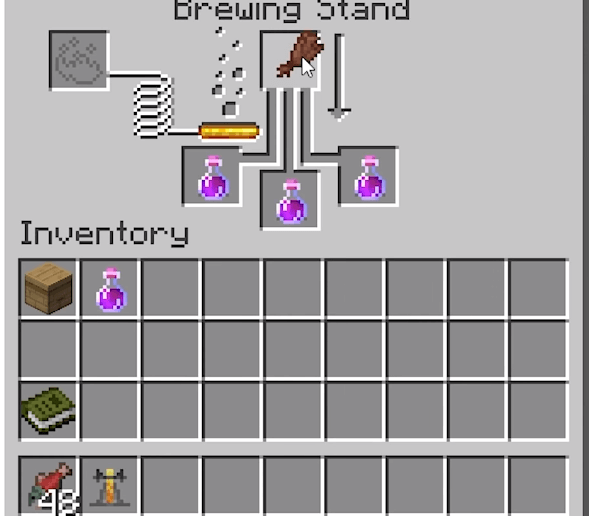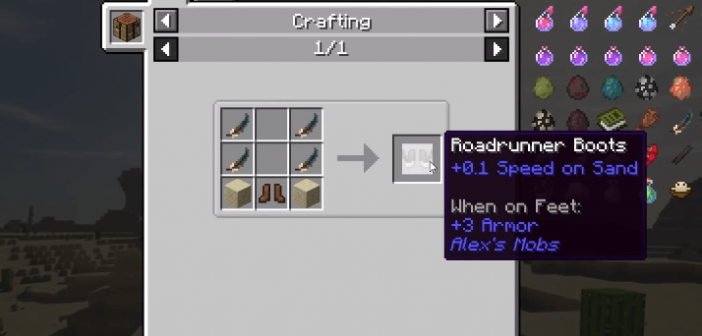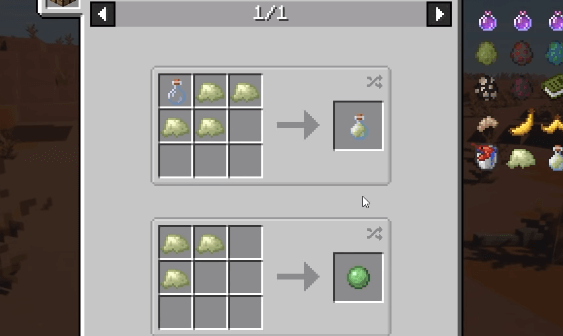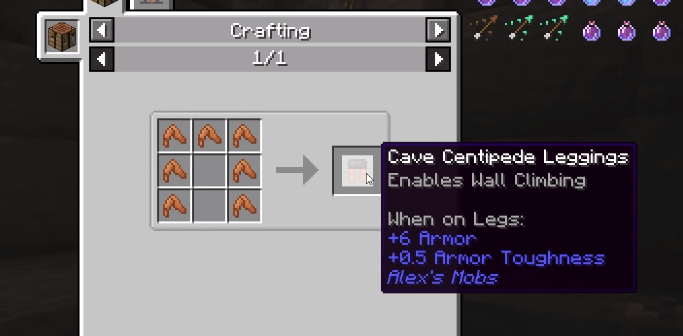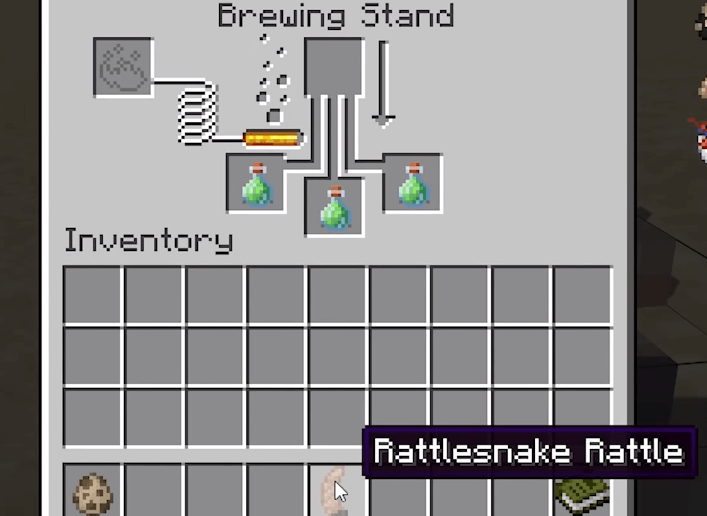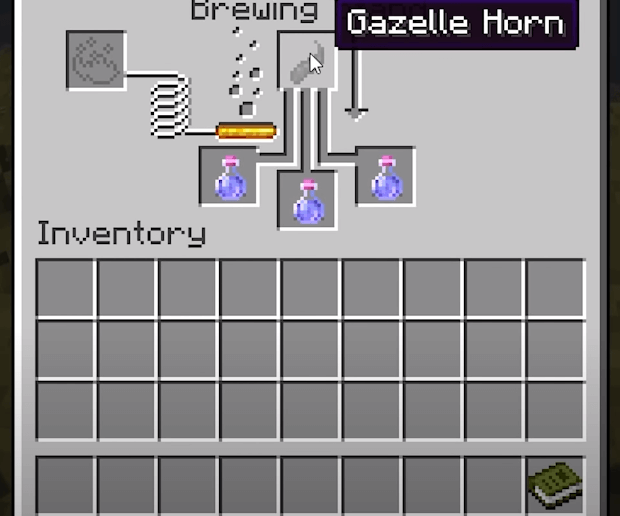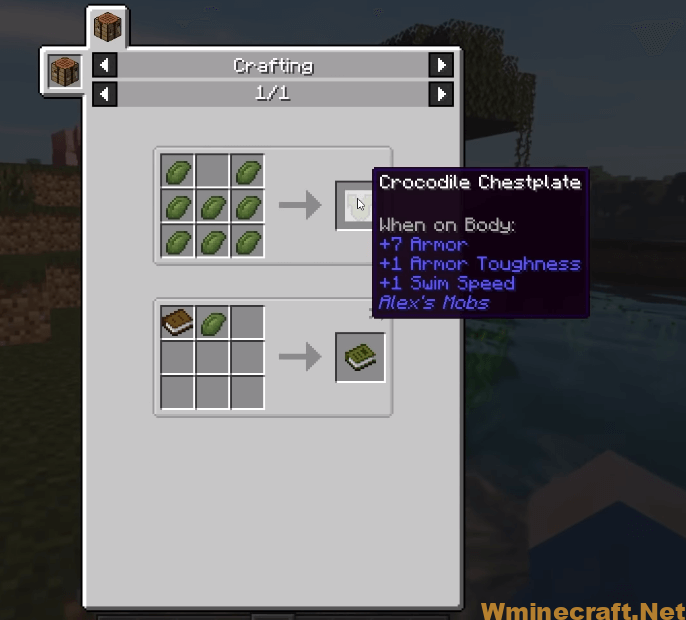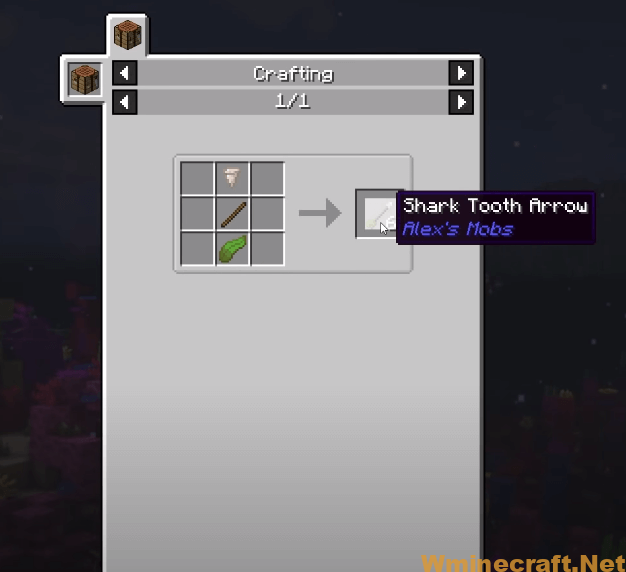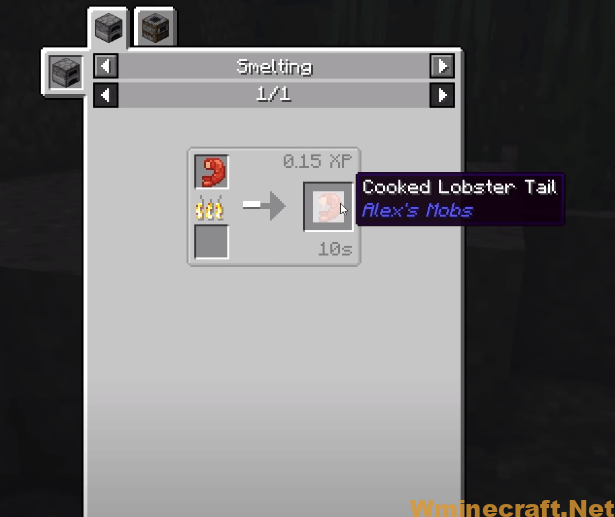 Alexs Mob Mod Screenshots: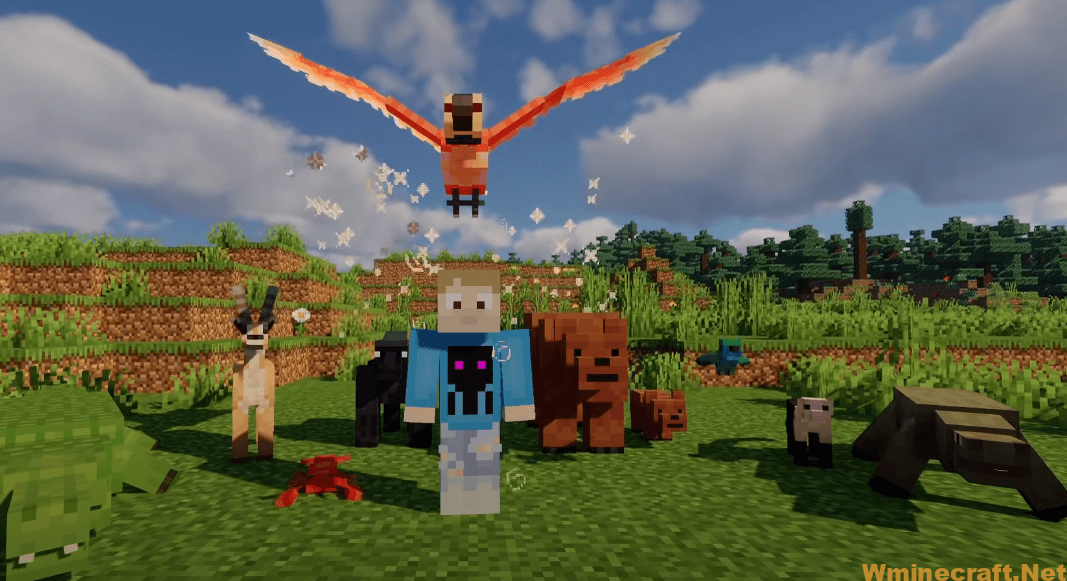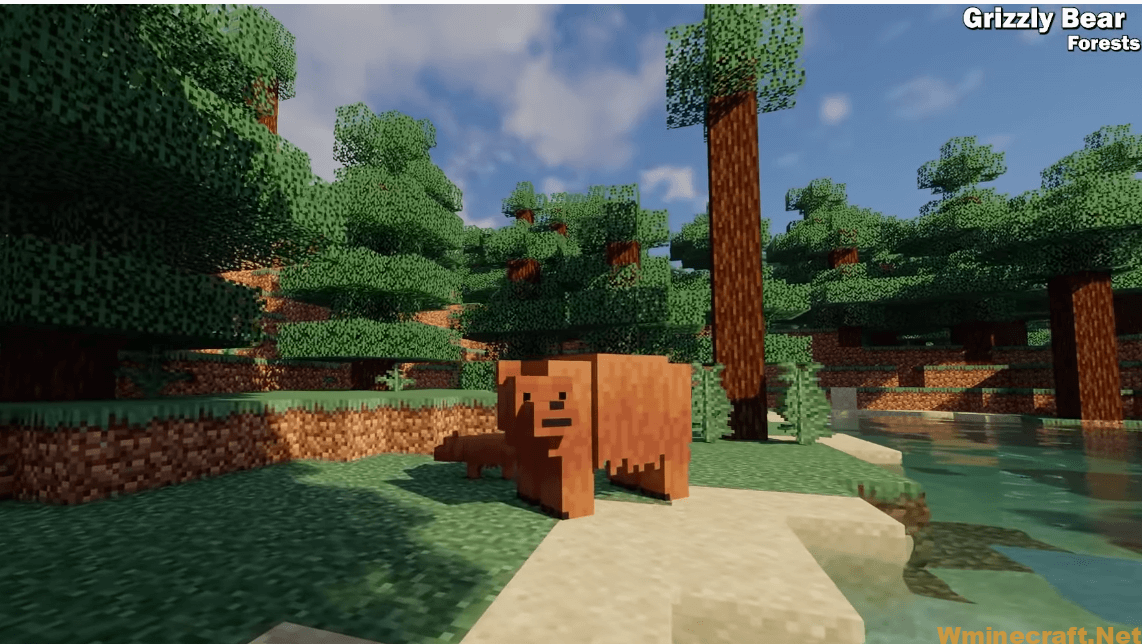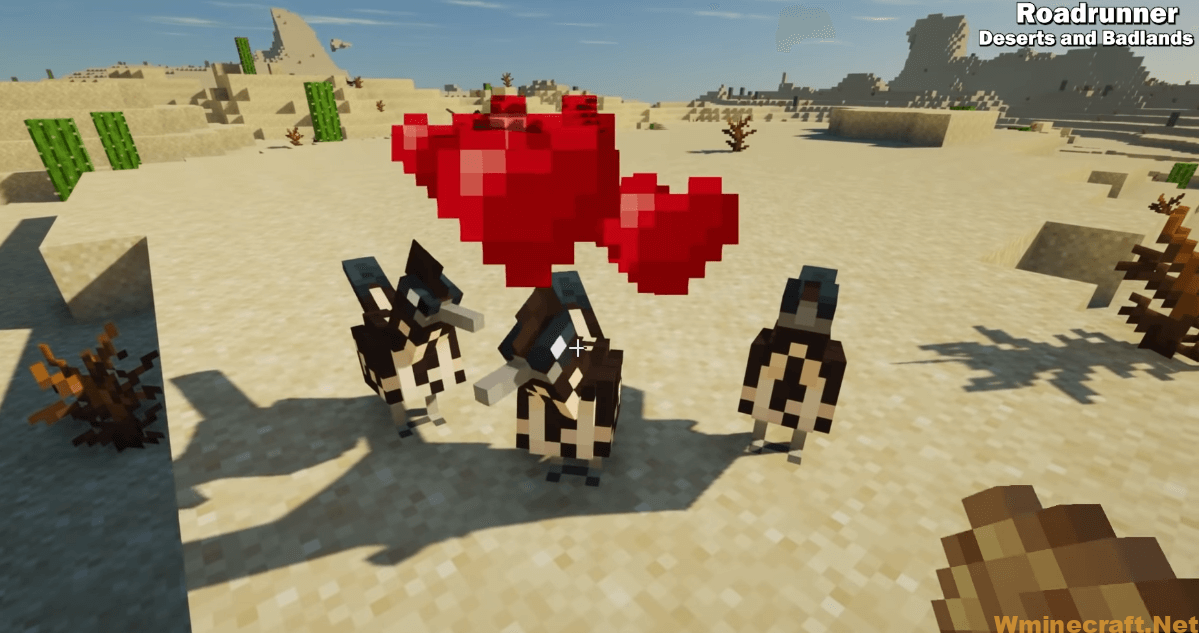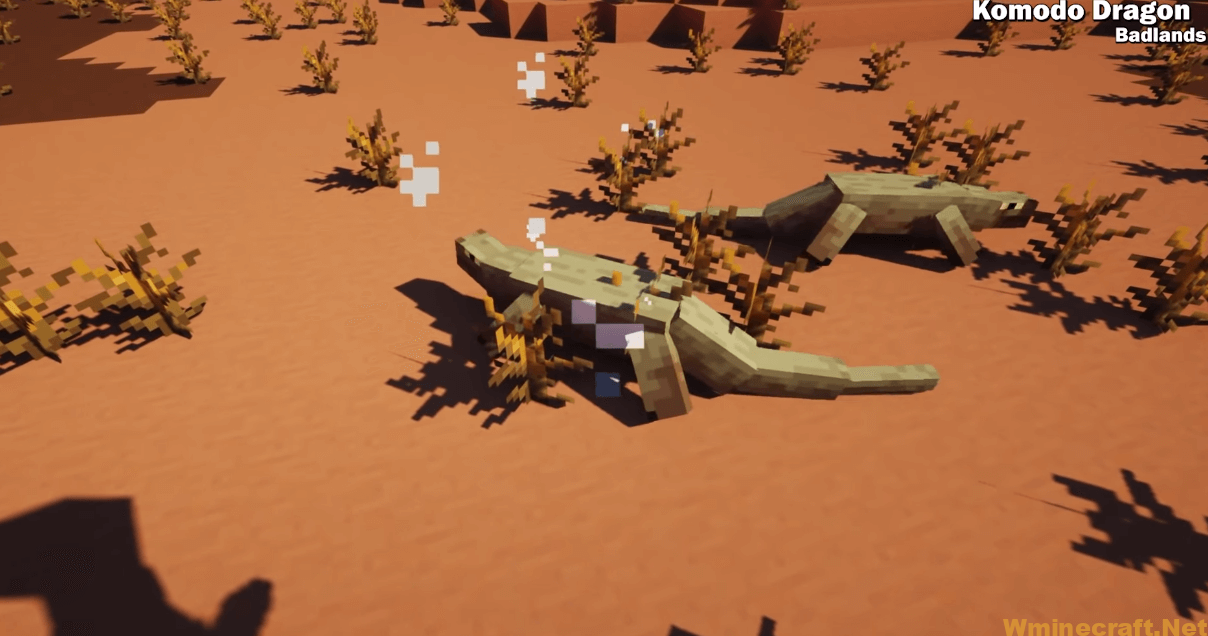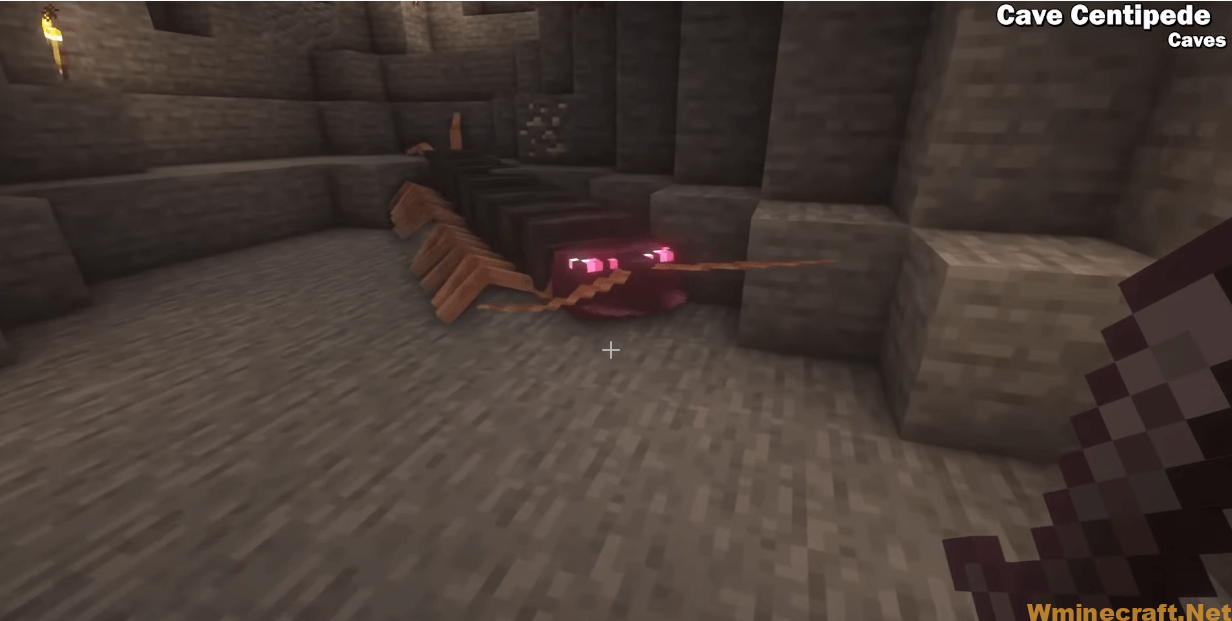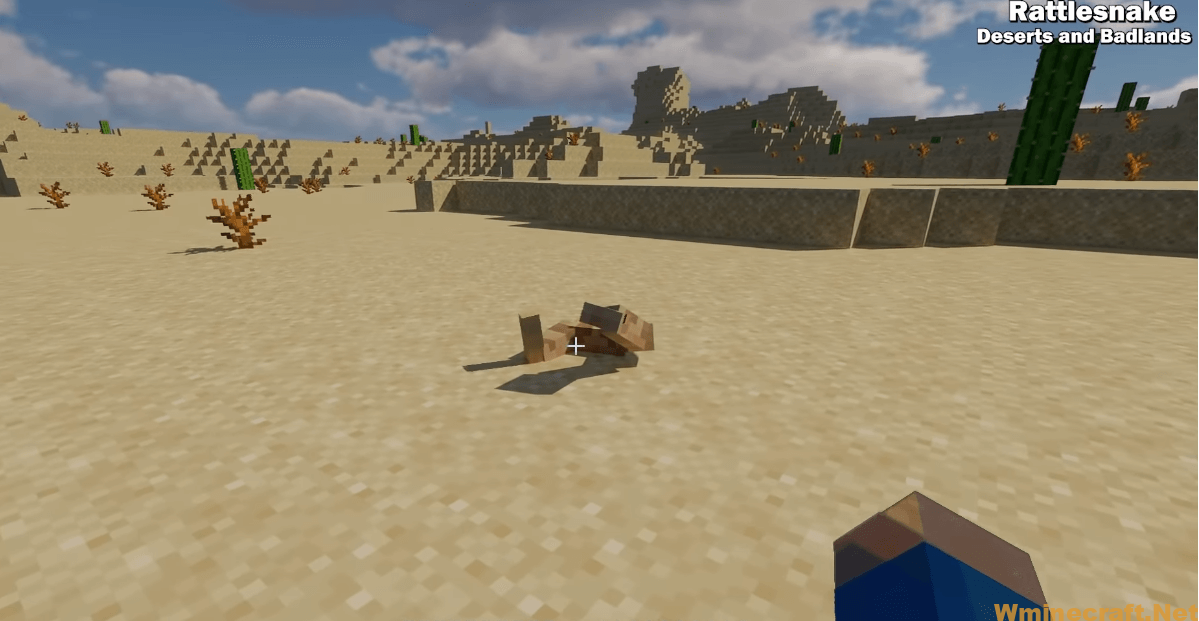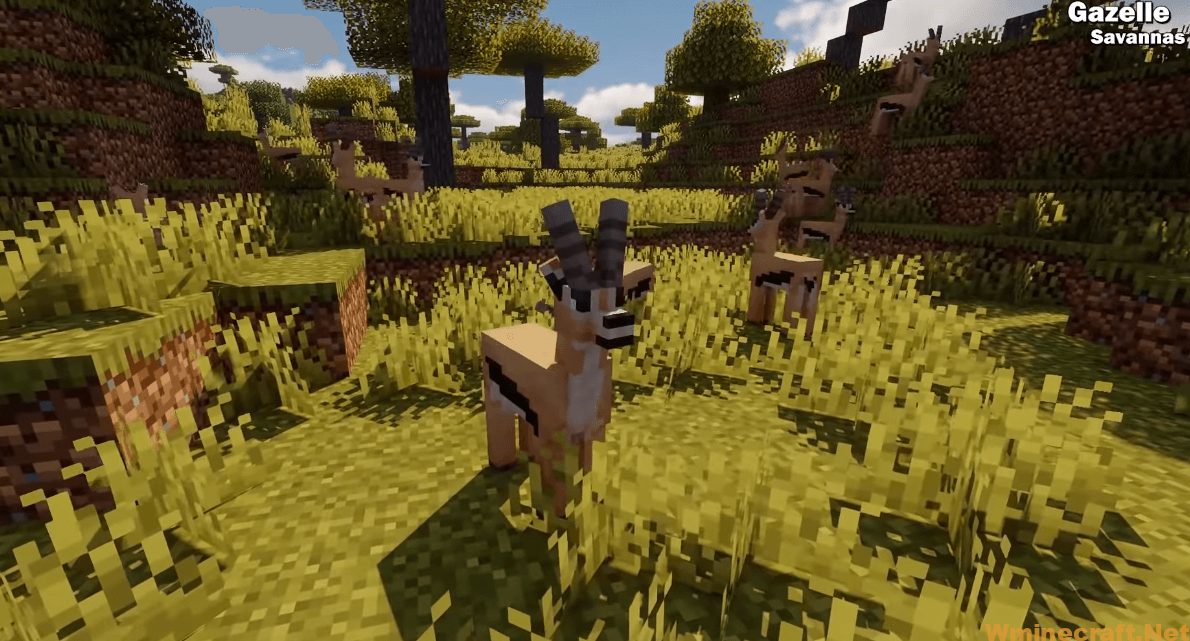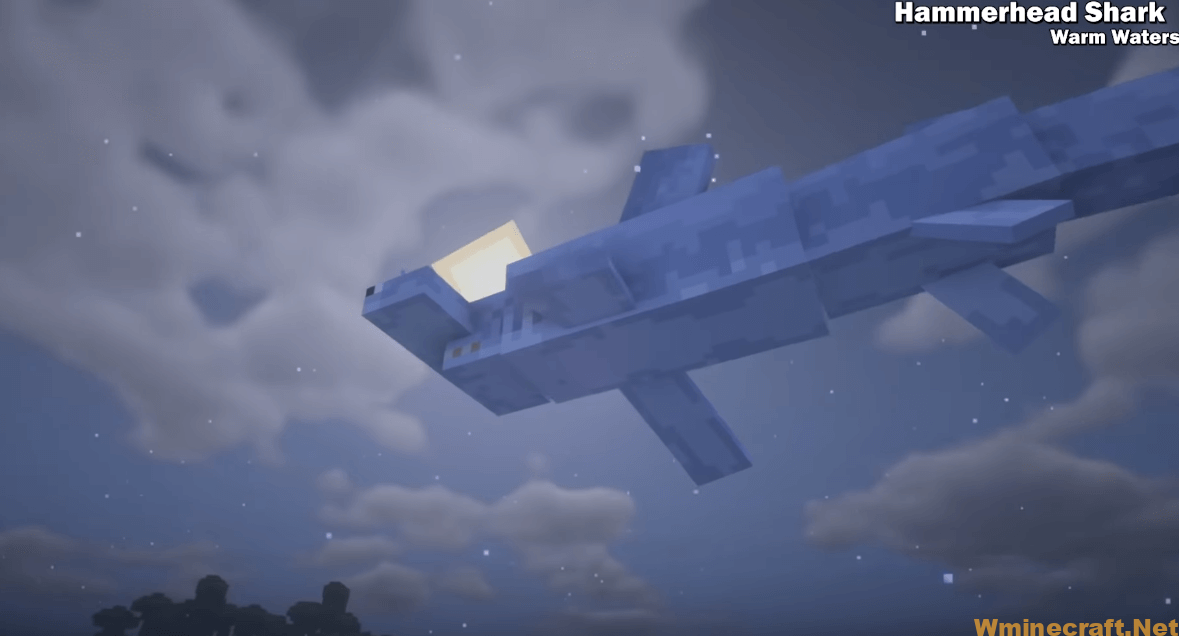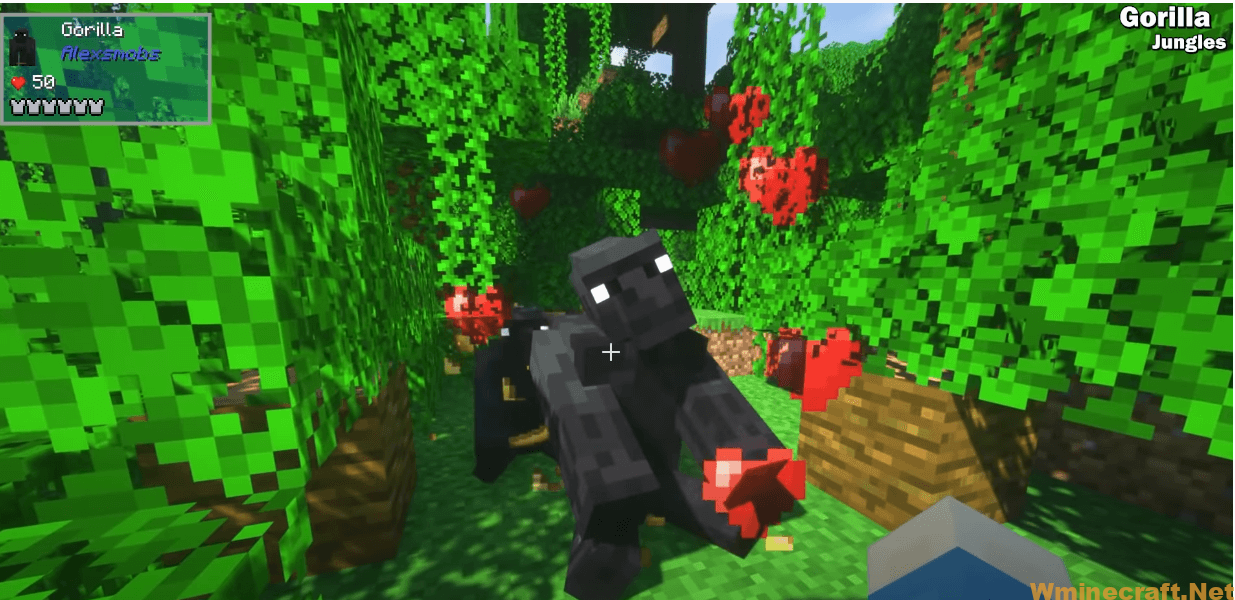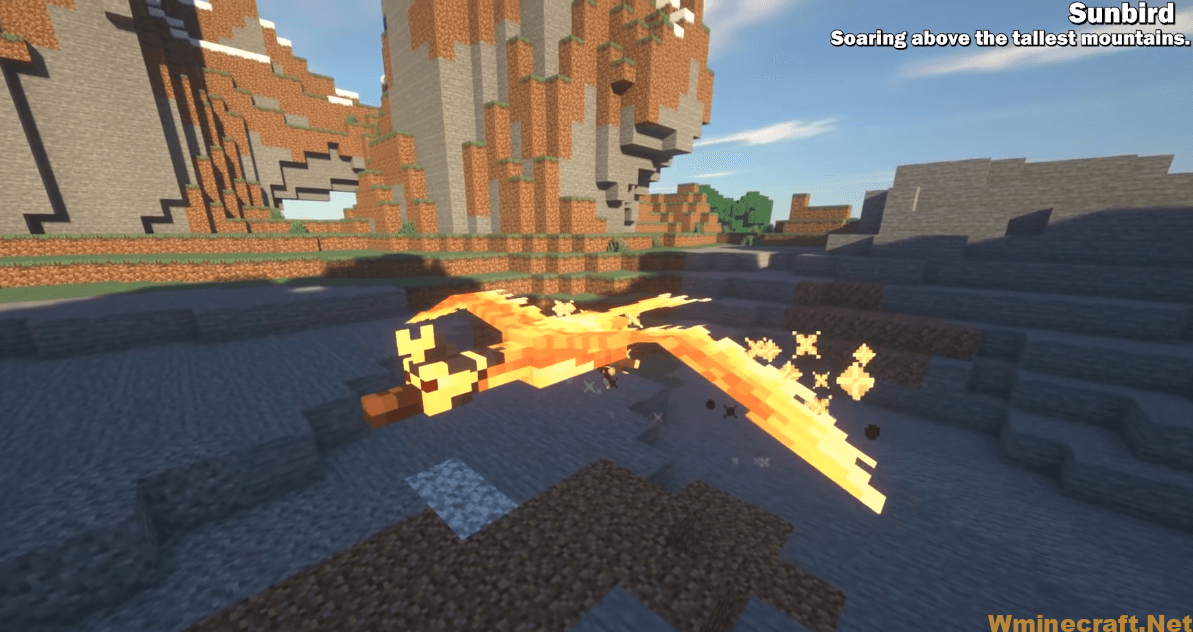 Alexs Mob Mod [1.18.2, 1.17.1] Download Links:
Minecraft Game version 1.16.4:

Minecraft Game version 1.16.5:

Minecraft Game version 1.17.1:

Minecraft Game version 1.18.1:

Minecraft Game version 1.18.2:

FAQ
1. The Mob is too strong, I can't kill it!
A: You can tame it by feeding it some food.
2. Why does the Mob attack me?
A: It's a wild animal, you are probably invading its territory.
3. Why does the Mob not follow me when I call it?
A: It's a wild animal, you have to tame it and then command it to follow you. (Feeding will make them follow you)
How To Download and Install Minecraft Forge (Modding API)?
Minecraft Forge is a free, open-source server that allows players to install and run Minecraft mods. 4 steps to install forge for windows, mac, Linux
1. Download Minecraft Forge at the website, select the version of Minecraft you want to run, then download the installer using your browser.
2. Open the .jar file you just downloaded (Run installer as Administrator), make sure Java is installed on your operating system
3. Select Install Client or Install Server if you want to install for your server, and click OK. Wait about 2 minutes, and you will see a success message.
4. Launch Minecraft and select the Forge profile, then click Play.
5. You will see Minecraft Forge in the lower-left corner and the Mods button under Multiplayer.
Congratulations on successfully installing Minecraft Forge and experimenting with Alexs Mob Mod for Minecraft downloaded.
If there are errors, please comment on this article.