Zombie Awareness Mod 1.18.1, 1.16.5 makes Zombie and Skeleton mobs more intelligent than they were before! Zombie Awareness Mod changes the way Zombies and Skeletons function in Minecraft by making them smarter with a bunch of new features that make them even more terrifying to deal with!
The Zombie awareness mod is all about making hostile monsters smarter, which it does by giving them enhanced senses like smell and hearing in order to find players easier and attack in groups! This mod also allows Zombie mobs to see you from much further away than they could before, so mining will be much riskier now when it comes to Zombie attacks!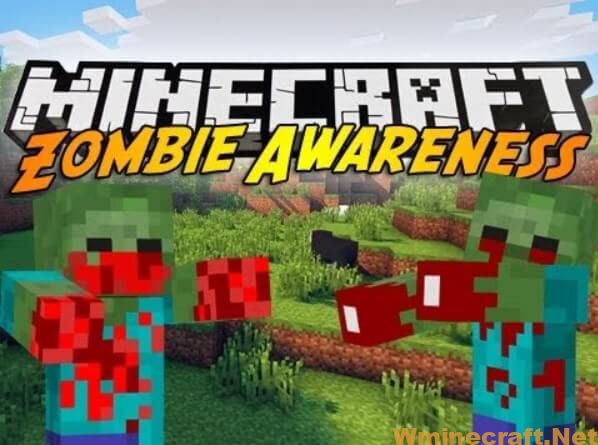 How to install Download Zombie Awareness Mod for Minecraft?
Follows 5 Steps below to install Download Zombie Awareness Mod for Minecraft on Windows and Mac :
1. Download and install Minecraft Forge, you can read the instructions below the article.
2. Download the Zombie Awareness Mod for Minecraft.
3. Open the . minecraft folder and then enter the mods folder. Important: Some older versions of Forge may not have the 'Open Mods Folder' button. If this is the case, create the directory under the name mods.
Windows:
Press the Windows key +R at the same time
Type %appdata% and press enter
Find folder Minecraft and then look for the Mods folder within that
Mac:
Click on the desktop and then press Command+Shift+G all at the same time
Type ~/Library and press enter
Open the folder Application Support and then Minecraft.
4. From here, drag in the mods file downloaded (.jar or .zip) you wish to add.
5. Run Minecraft, and you should now see the new mod installed in the list!
Enjoy Download Zombie Awareness Mod for Minecraft, If there is an error, please comment on this article we will support.
Features:
– Blood scents: You spill blood if you get hurt, and if low health you bleed out once in a while
– Sound sources: causing these will alert other monsters of your position, they are:
— Mining for blocks, Placing blocks, Explosions, Bows and Crossbows, Eating, Doors, Gates, Notes, Records, Buttons, Levers, Pressure Plates, Tripwires, Chests, Barrels, Pistons, Other zombies- Light sources: Zombies can see exposed light sources from super far away, and will come to investigate if they have line of sight
– Random wandering hordes on surface (default off): Mobs will gather up together and wander the terrain in large groups randomly
– Default enhanced mobs (configurable): "minecraft:zombie", "minecraft:husk", "minecraft:creeper", "minecraft:skeleton", "minecraft:stray", "minecraft:witch", "minecraft:zombie_villager"
– Radioactive glowing blood, definitely not a lighting bug for now.
Zombie Awareness Mod Screenshots: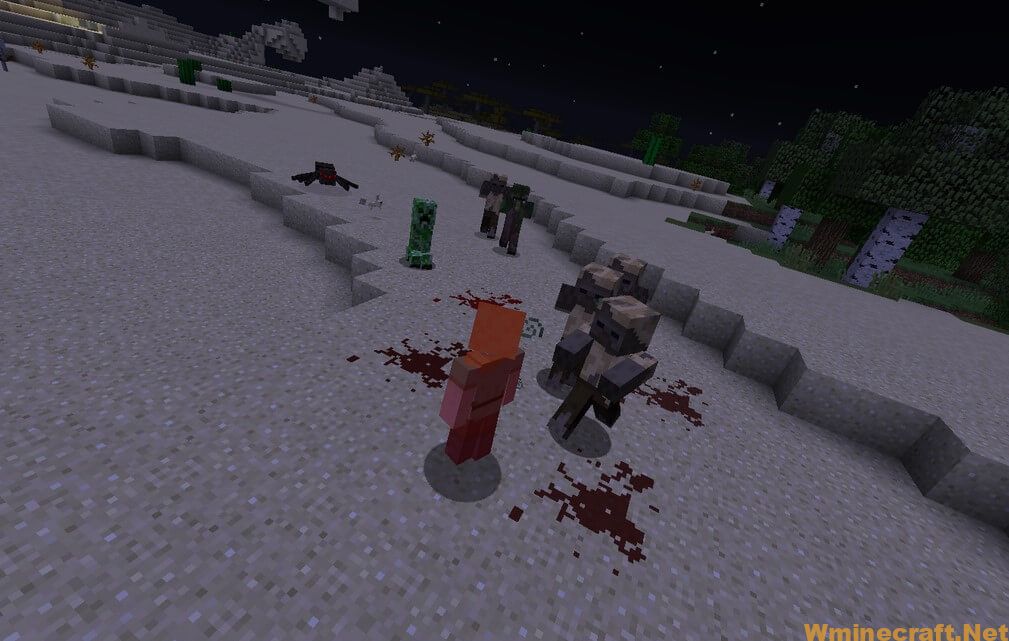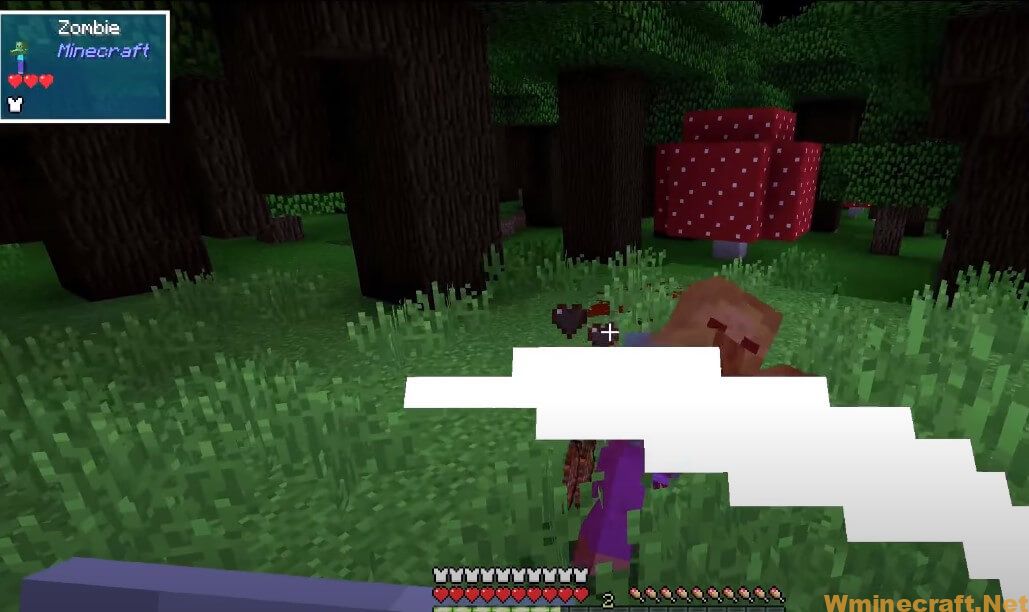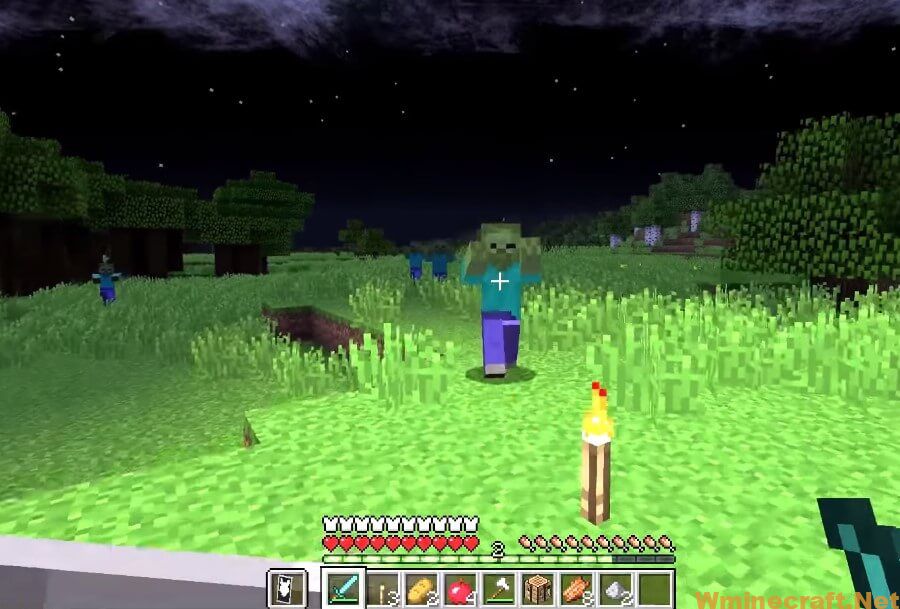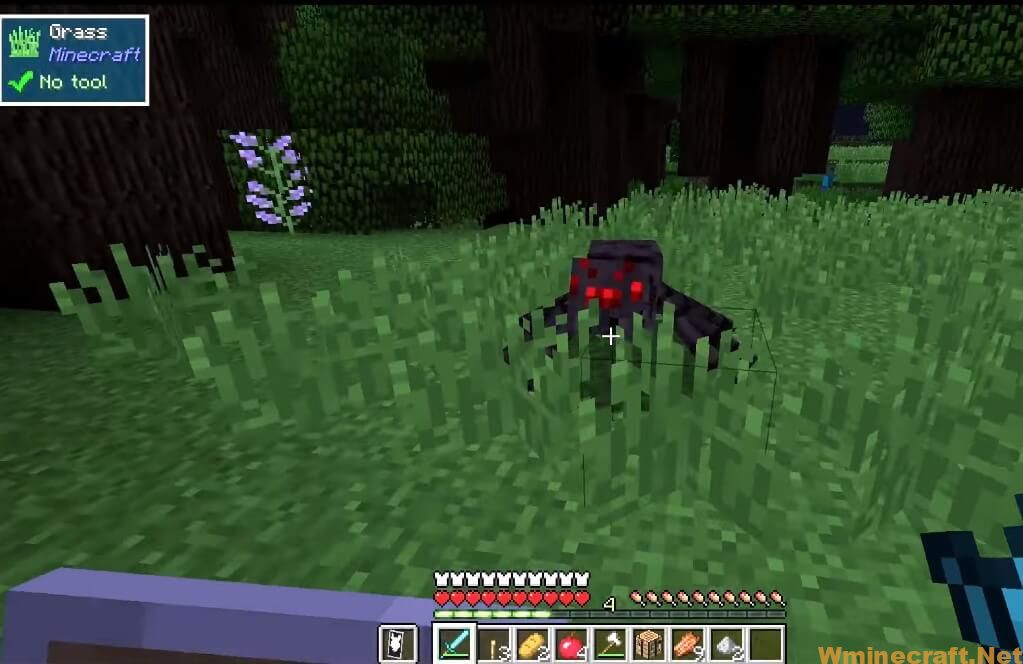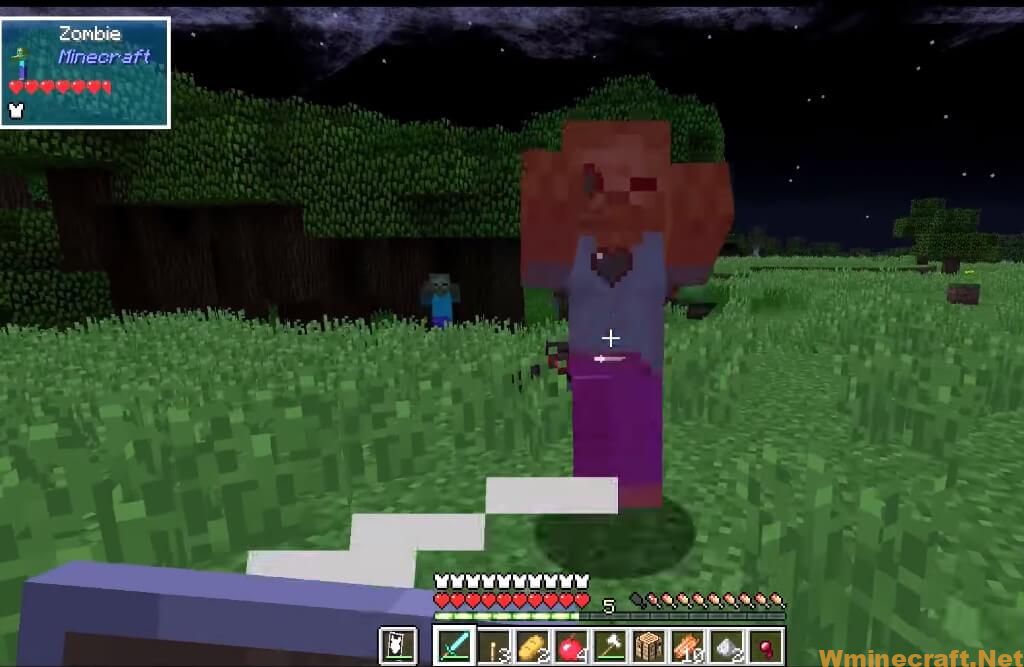 Zombie Awareness Mod 1.18.1, 1.16.5 Download Links:
Minecraft Game version 1.5.2
Minecraft Game version 1.6.2
Minecraft Game version 1.6.4
Minecraft Game version 1.7.2
Minecraft Game version 1.7.10
Minecraft Game version 1.10.2
Minecraft Game version 1.11.2
Minecraft Game version 1.12.2, 1.12.1
Minecraft Game version 1.16.5
Minecraft Game version 1.18.1