Our list of shaders dedicated to Minecraft is already very long; why then present you the Ymir Graphics Shader? Quite simply, because it stands out from other shaders by the composition of its developers, they are indeed 2 shader creators who have joined forces to create the best shader there is.
You certainly already know the first developer, RRe36, which has already illustrated himself with the shaders Nostalgia, Simplicissimus, Vanilla Plus, Kappa, and UShader second, Lee, I could not find anything concerning him. The 2 developers explain having had a completely" "by chance and unexpected" idea to joining forces to collaborate on a shader project. They immediately started working and saw the possible result in their work could lead to. It was only later that a third developer, Niemand, has been accepted into the team. It is in charge of checking and validating the conformity of the shader so that all Minecraft players can use it.
There is not much more to say about this shader other than to rehash what you can already read on the articles dedicated to shaders here or on other sites:" a dazzling shader offering a gaming experience magnificent and making Minecraft more natural and beautiful." Do we agree that the illustrations are more than the seen and reviewed blah that will make you choose your shader? With that, let's move on to the Ymir Graphic images.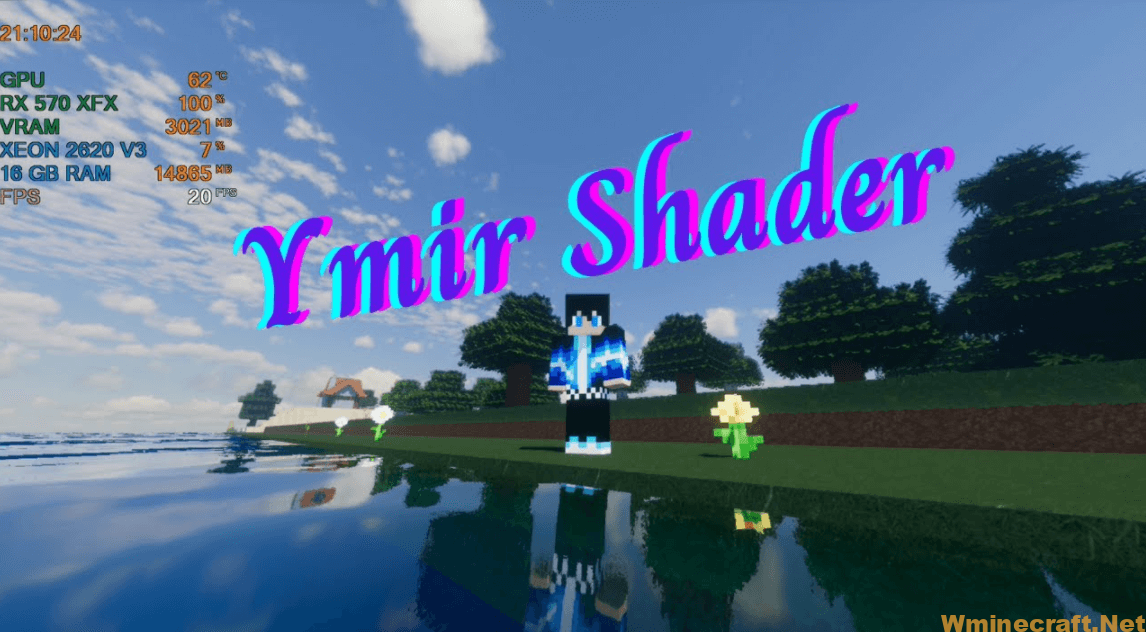 How to install a shader on Minecraft?
Install a Minecraft shader:
Open your .minecraft folder

Windows : Simultaneously press the Windows and  R keys   then type % appdata%
Mac OS : Simultaneously press the SHIFT + COMMAND + G keys 
then type  / Users / YOURUSERNAME / Library / Application Support / Minecraft

Find and open the .shaderpacks folder

It is located at the root of the .minecraft folder if you have installed Optifine beforehand. If you can't find it, check your Optifine installation.

Drag the previously downloaded archive

The shader archive is usually in .zip format, move it to the .shaderpacks folder

Launch Minecraft with the Optifine profile

Go to "video settings" then to "Shaders"

Select the shader pack you want to use from the list

If you've imported multiple shaders, they'll all be in this list.

Disable "Fast rendering" in "Graphics options" then "Performance"

A necessary step in order not to have the error message "Shaders are not compatible with fast rendering".
Changelog
exposed lots of new settings
added user-friendly labels for various settings
improved and optimized volumetric clouds

cirrus clouds are now semi-planar by default

fixed potentially missing cloud reflections
adjustments to ambient occlusion
improved global illumination

improved filtering and accumulation
reworked light falloff
various optimizations

improved image based lighting
added lava fogging
added cloud shadows
fixed labPBR ambient occlusion
added various new block mappings

includes many new foliage blocks

fixed handheld translucents
adjustments to tonemap and exposure
added customizable foliage wind effects
lots of internal optimization and code refactoring
fixed broken roughness decoding when using labPBR
adjusted atmosphere
adjusted indirect lighting
adjusted hardcoded materials
adjusted bloom intensity
improved volumetric fog
added weather support
adjusted atmosphere related dynamics
improved color grading behavior
added optional vignette
fixed various rendering issues when using labPBR
Ymir Graphics Shader Screenshots: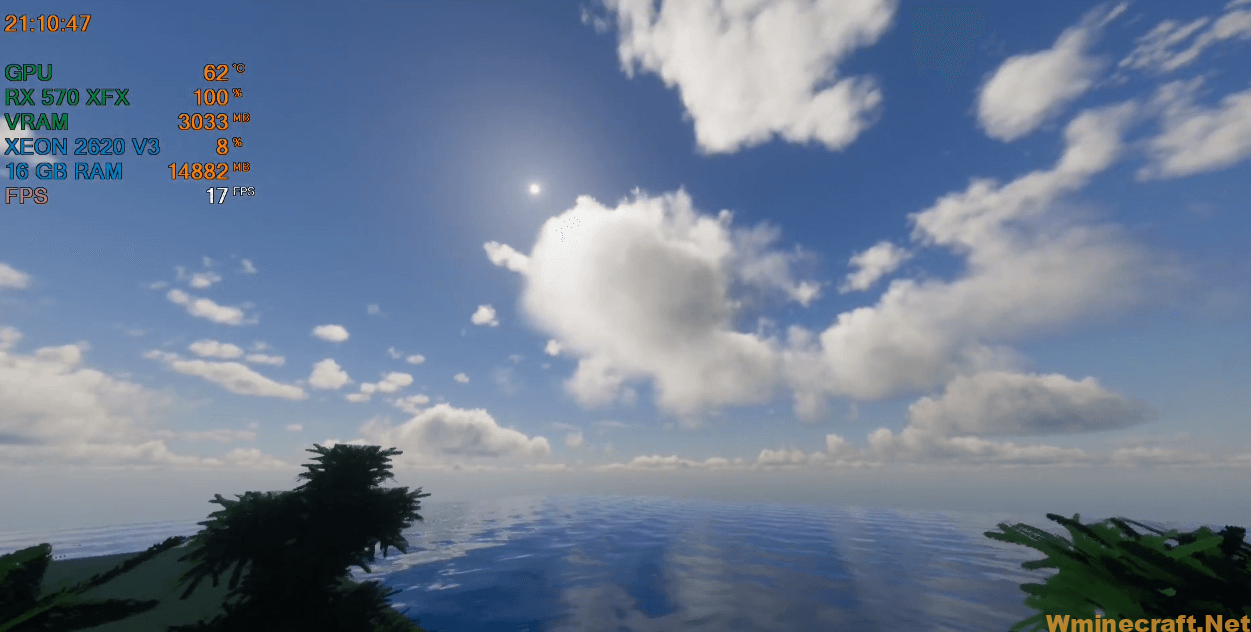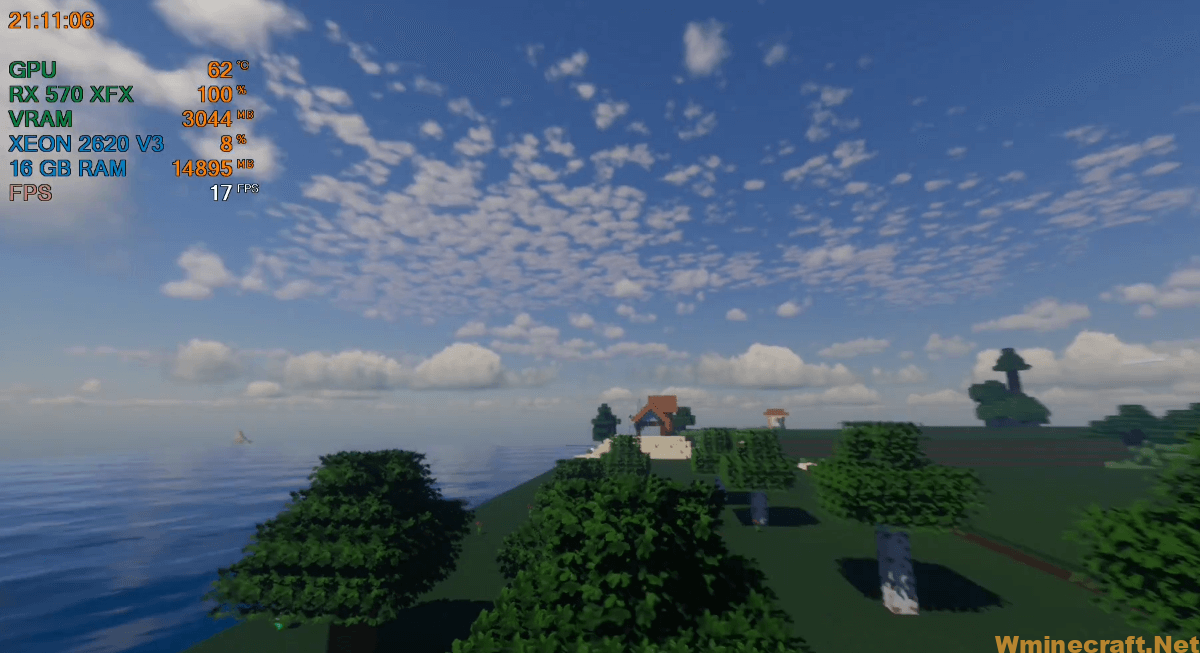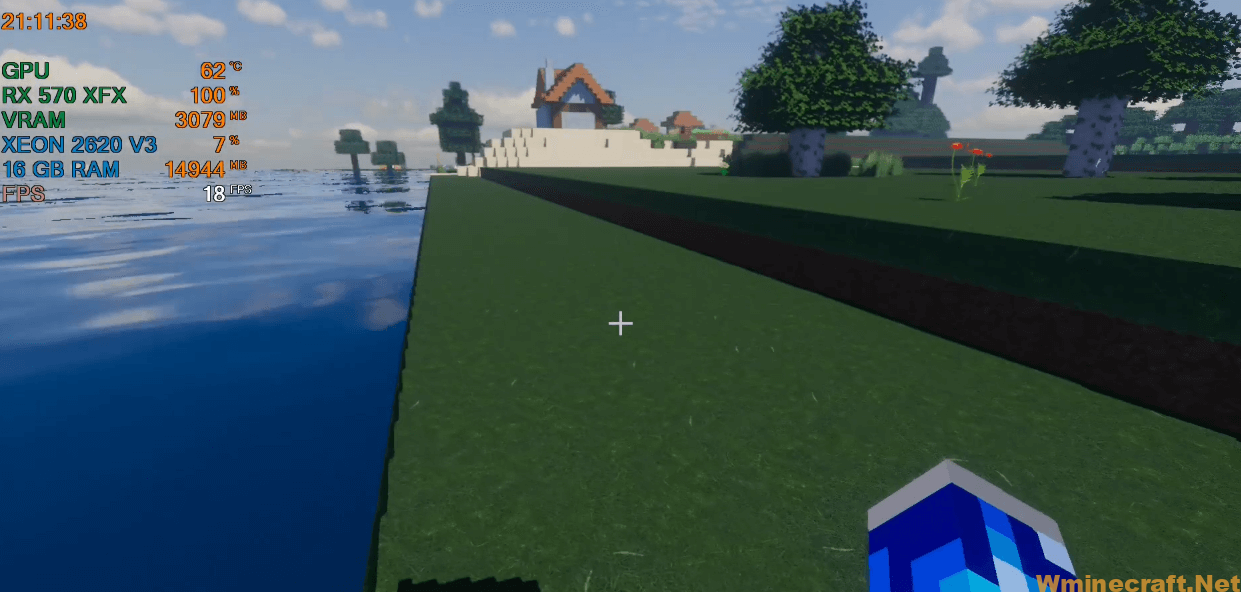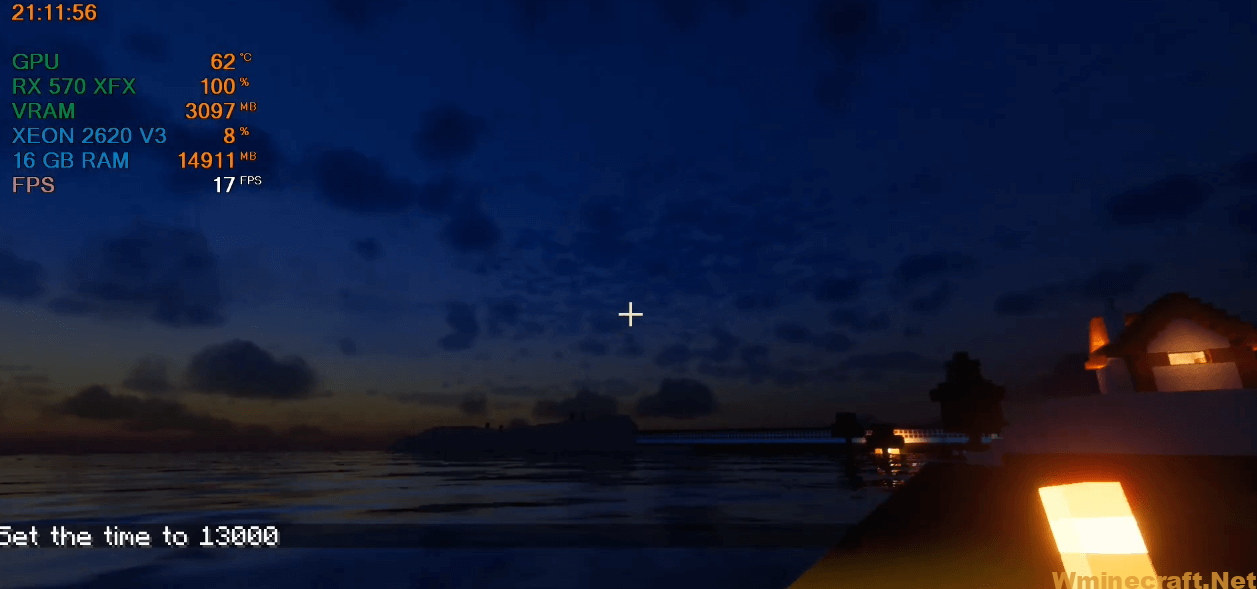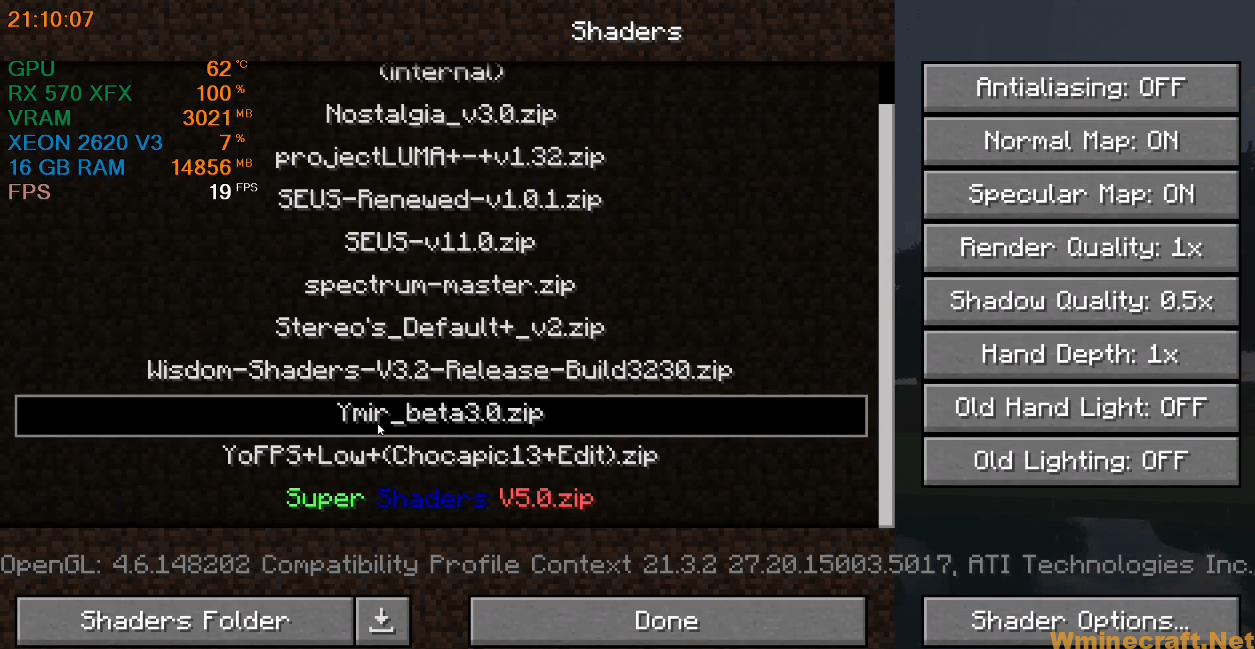 Ymir Graphics Shader Download Links:
[Ymir Graphic Shader [All versions of Minecraft]
How To Download and Install Minecraft Forge (Modding API)?
Minecraft Forge is a free, open-source server that allows players to install and run Minecraft mods. 4 steps to install forge for windows, mac, Linux
1. Download Minecraft Forge at the website, select the version of Minecraft you want to run, then download the installer using your browser.
2. Open the .jar file you just downloaded (Run installer as Administrator), make sure Java is installed on your operating system
3. Select Install Client or Install Server if you want to install for your server, and click OK. Wait about 2 minutes, and you will see a success message.
4. Launch Minecraft and select the Forge profile, then click Play.
5. You will see Minecraft Forge in the lower-left corner and the Mods button under Multiplayer.
Congratulations on successfully installing Minecraft Forge and experimenting with Ymir Graphics Shader for Minecraft downloaded.
If there are errors, please comment on this article.