Are you a fan of superheroes and Minecraft gaming? How about bringing the two worlds together by adding new suits to The Fisk's Superheroes Mod for Minecraft 1.7.10? Skarred Heroes is a Heropack that can take your gaming experience to the next level with some of the most legendary suit collections, including Superman, Batman, Wolverine, and more. In this blog post, we'll tell you how to get started and what to expect when you install Skarred Heroes.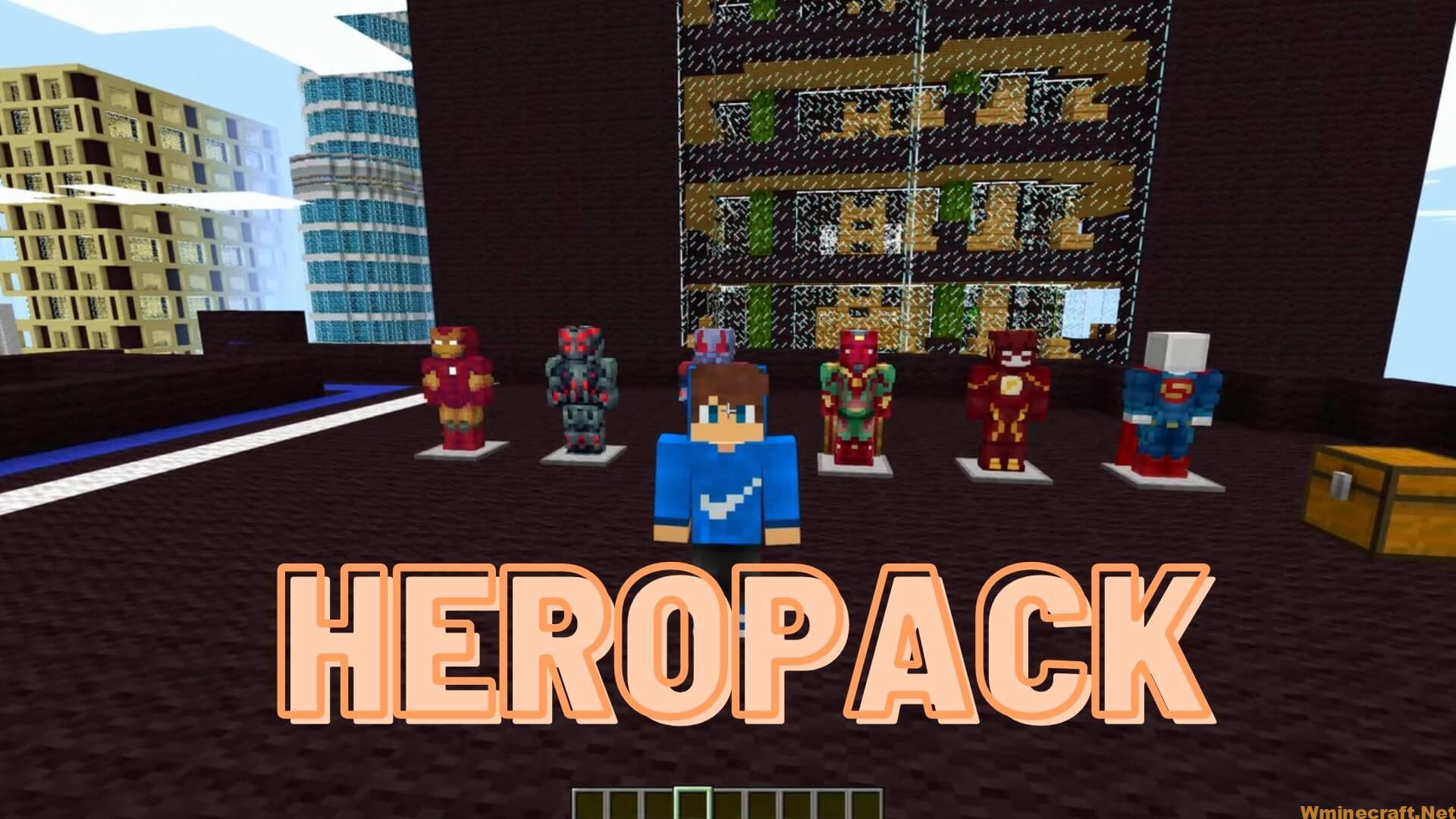 Skarred Heroes is a Heropack that contains over 50 amazing suits to add to your Minecraft gameplay. Each suit comes with its own set of skill or power, giving you the feel of being a superhero. For instance, the Superman suit allows you to fly, while the Aquaman suit lets you breathe underwater. With the Batman suit, you can glide in the air, while the Hulk lets you smash blocks with ease.
The best part about Skarred Heroes Heropack is that it's easy to install. You only need to follow a few simple steps, and you're good to go. First, download the Heropack file and Fisk's Superheroes Mod 1.7.10 version. Once you've downloaded both files, navigate to the Minecraft directory, and locate the mod folder. Then, unzip the mod file and copy the files into the mods folder, followed by the Heropack files. Restart Minecraft and voila! You're all set to start playing with the Skarred Heroes Heropack.
Once you've successfully installed the Skarred Heroes Heropack, you'll quickly discover how much easier it makes your gameplay. Each suit has its own unique features that you can activate by pressing the "H" key. This key allows you to cycle through the abilities of each suit, giving you full control over your superhero character. You can swap suits in your inventory to match your current mission's requirements and change your gaming experience entirely.
Besides the fantastic additions to your gameplay, Skarred Heroes is well-designed, and the details of each suit are impressive. The suit design's intricacy and the textures are top-notch, making the gaming experience even more enjoyable. The Heropack also includes some never-seen-before suits like Baymax, Sonic, and among others, which are rare to find in the gaming world.
Installation
Make sure you have the latest version of Fisk's Superheroes Mod installed.
In game, open the ESC menu, click Options > HeroPacks > Open heropack folder.
Drag the Skarred Heroes Heropack into the folder and return to the game.
Suit List
Marvel Comics
-Doctor Strange
Strange Supreme
Strange Supreme
Eye of Agamotto
-Gwenpool (Comics)
Penguin Backpack
Shark Backpack
-Gwenpool (Comics) Dark
-Spider-Man (PS4)
Bombastic Bag-Man
-Wolverine (Comics)
X-Force
-Wolverine (Comics) Laura Kinney
DC Comics
-Batman (Arkham Knight)
V8.05
-Batman (Comics)
Blue
-Miss Martian (Comics)
-Batman (Comics) Thomas Wayne
-Batwoman (Comics)
-Superman (Comics)
Red Son
Gallery: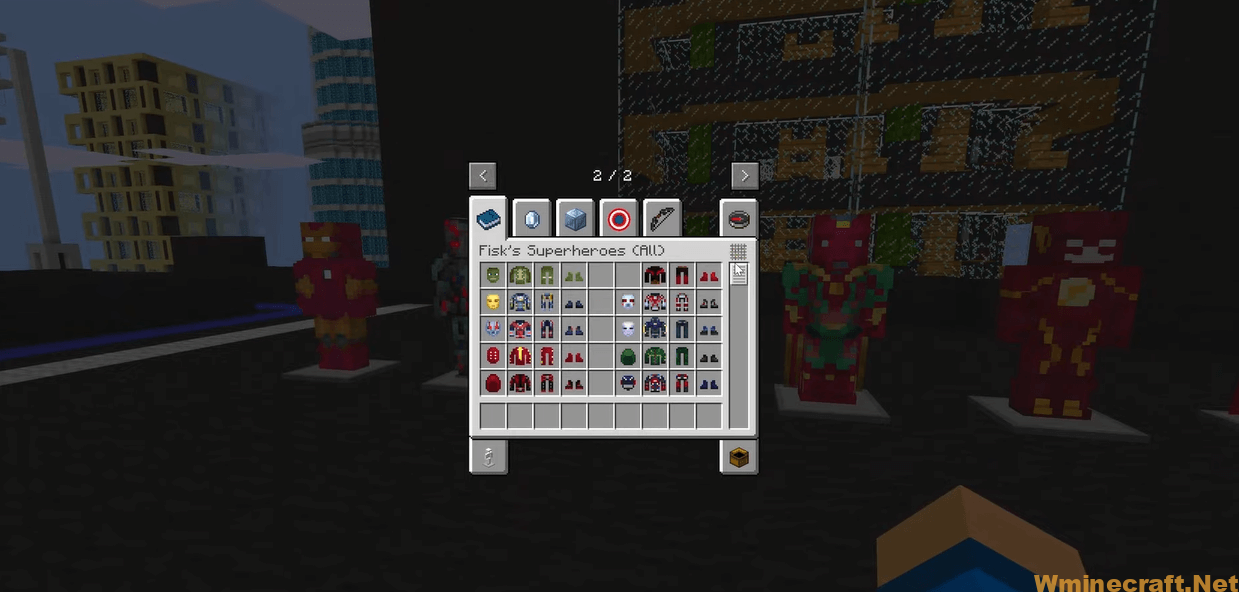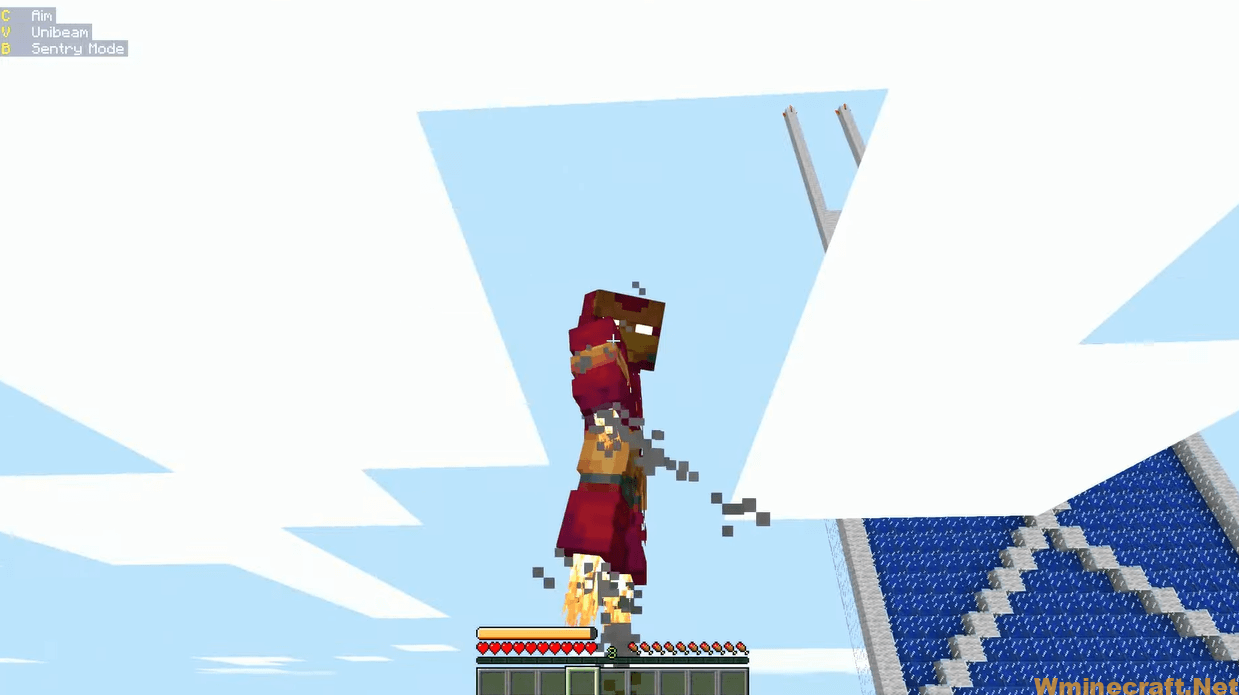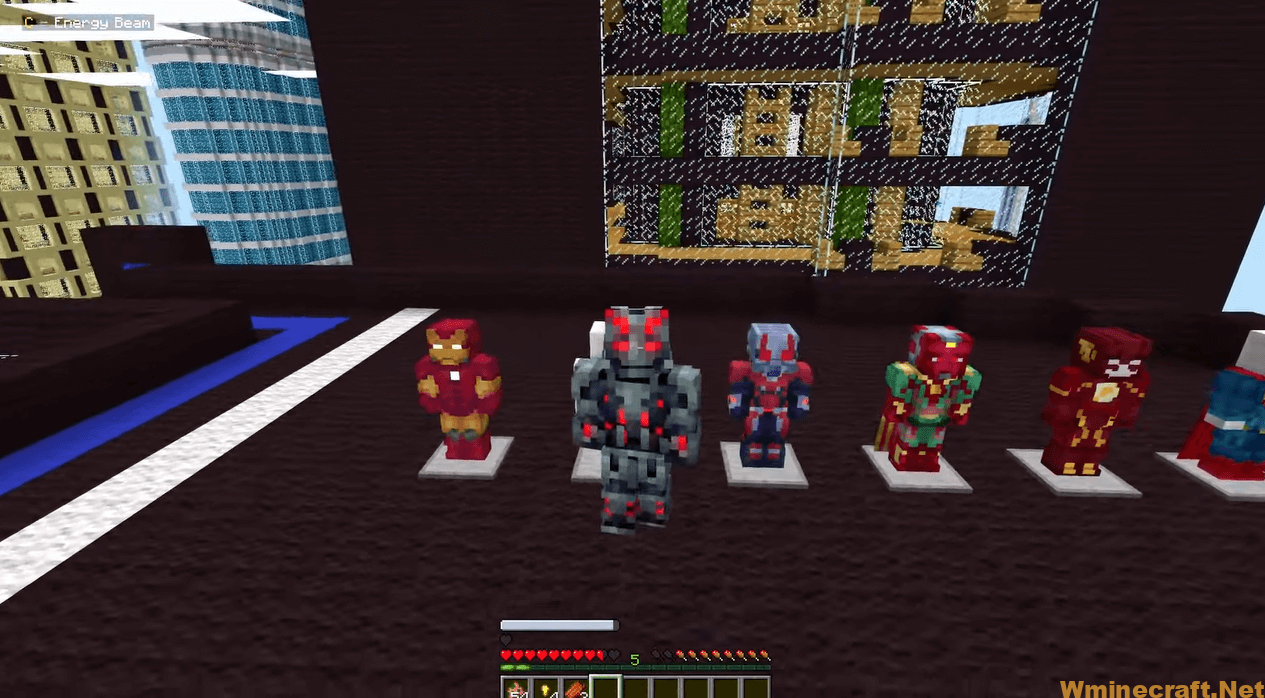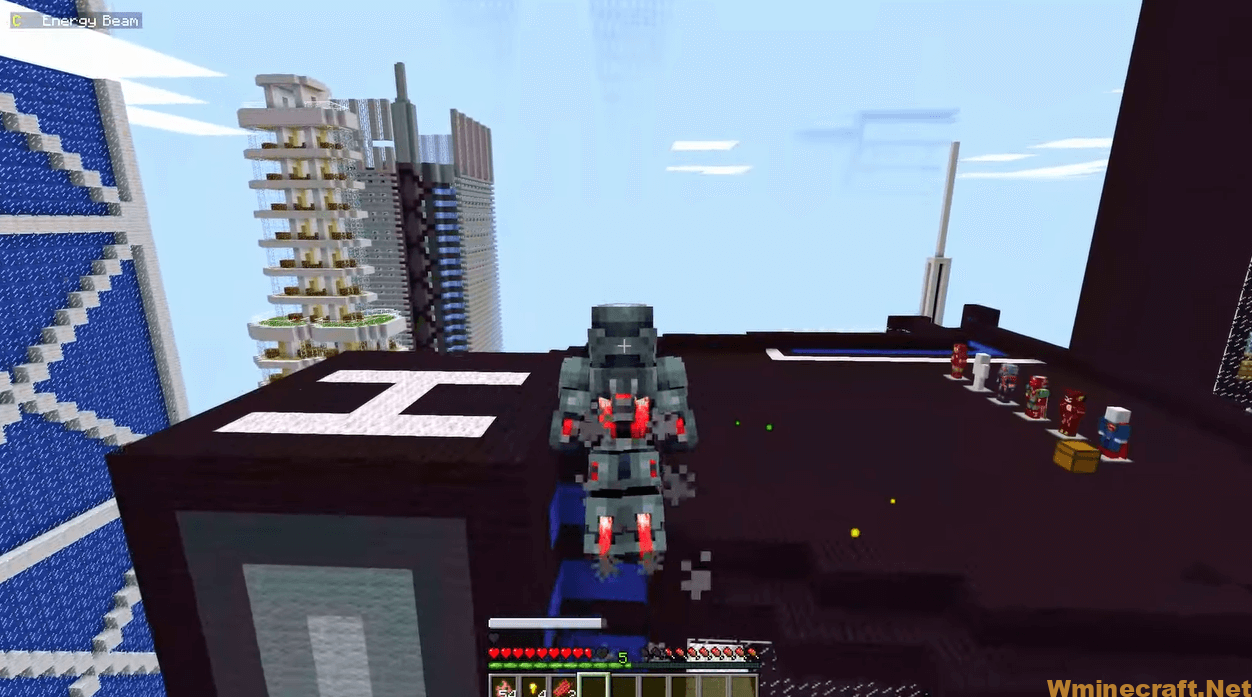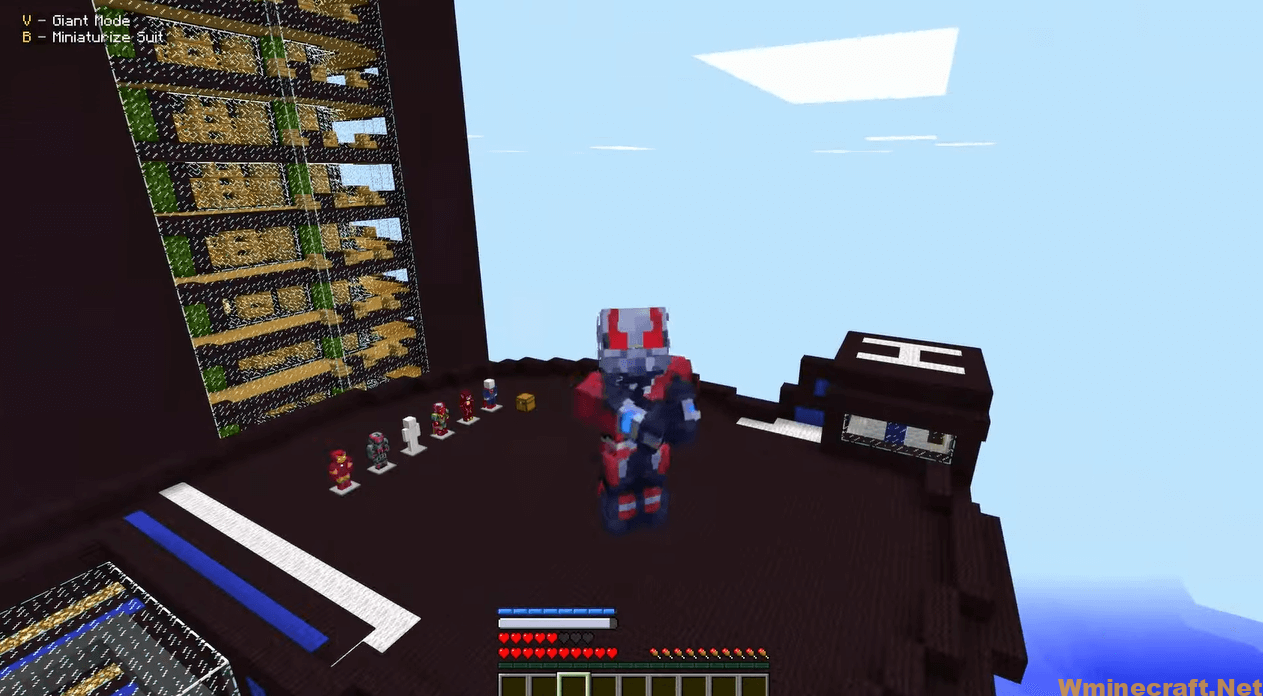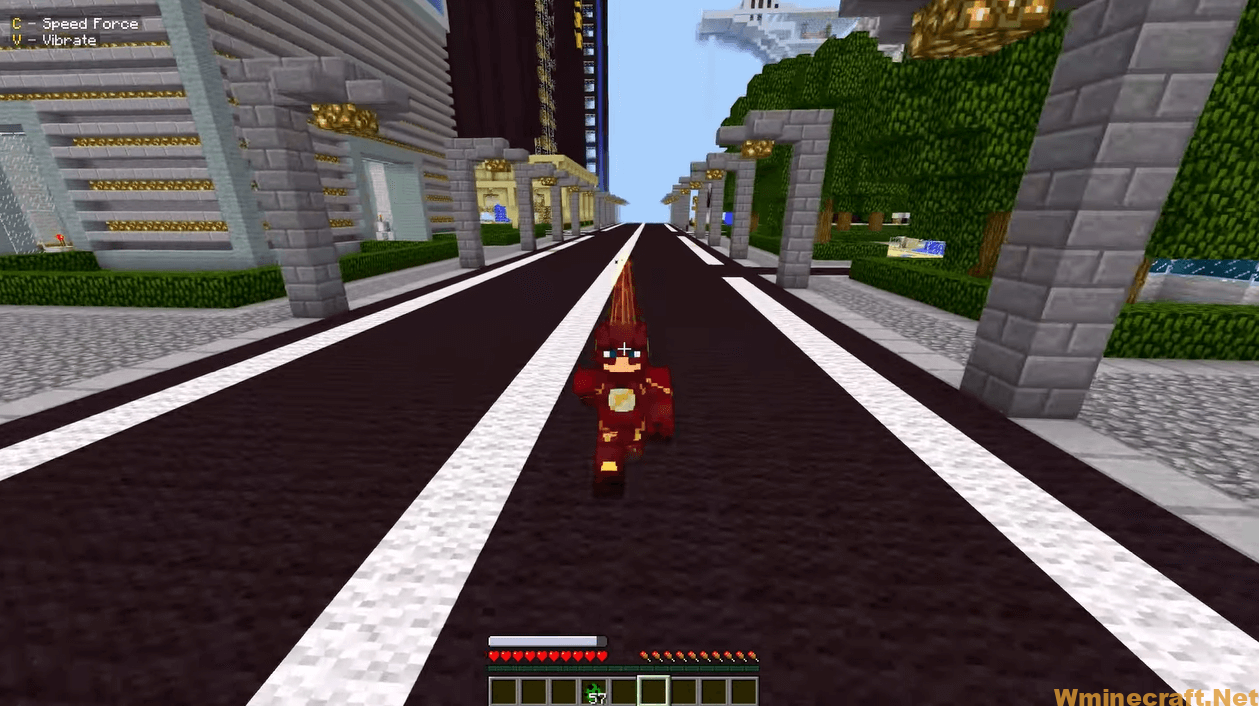 Skarred Heroes Heropack Download Links:
1.7.10