Building structures in Minecraft can be a daunting task, even for the most seasoned players. The process involves a lot of planning and patience to bring the perfect design to life. However, thanks to The Mighty Architect Mod (1.18.2, 1.16.5), building just got a lot easier. With this mod, you can quickly establish a building from a set of rooms and features to create an aesthetically pleasing structure in no time. In this blog post, we'll dive deeper into The Mighty Architect Mod, how it works, and how it can help speed up the Minecraft building process.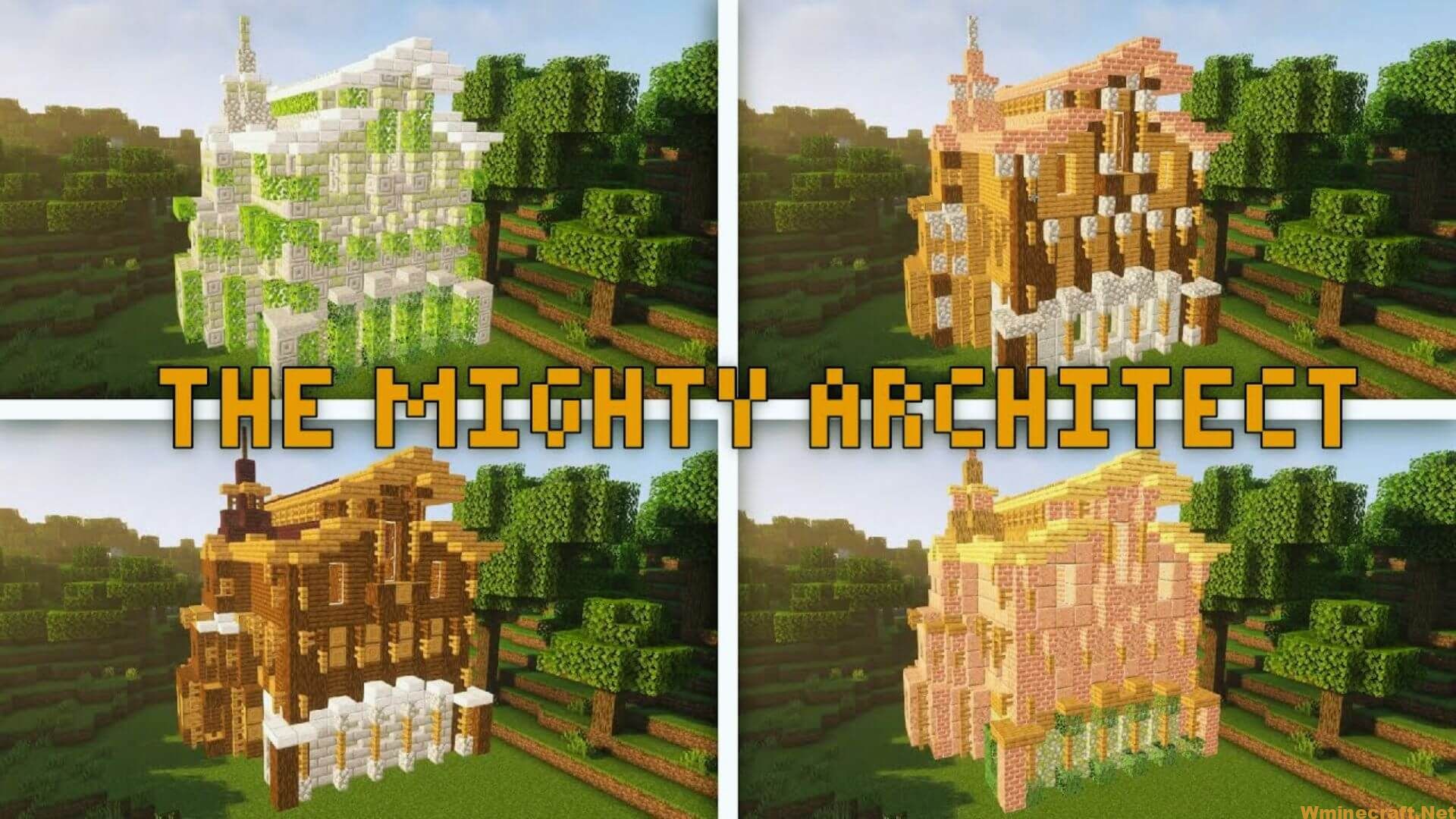 The Mighty Architect Mod is designed to speed up the design process by allowing players to create a large number of schematics for a town or base. This tool is not meant to replace the creativity of the player, but instead, it fills in the gaps by creating uniform and visually appealing structures. With The Mighty Architect, players can use specific room templates and features to design a ground plan that will be automatically surrounded by walls, towers, roofing, and other architectural elements.
One of the best things about The Mighty Architect Mod is the variety it provides. The mod is capable of creating a wide range of buildings, from basic homes to grand castles. The key to creating unique structures lies in designing different ground plans for the mod to work with. Once you have established various ground plans, the mod fills in the structure with random features and decorations that give each building it creates a unique look.
The Mighty Architect Mod also comes equipped with an extensive material palette to choose from, which adds the finishing touch to each building. With this feature, players can select the ideal material for their buildings, from simple wood and stone to more complex materials such as terracotta and concrete. Each choice adds a significant effect on the overall appearance of the structure.
The Mighty Architect Mod does not stop at creating buildings either. It has a feature that allows for the creation of functional structures that serve a specific purpose. These include animal pens, storage rooms, and many more. With this feature, you can design different functional buildings that help improve your efficiency in-game.
Using The Mighty Architect is easy. All you need to do is provide it with a few basic ground plans, and it will generate buildings based on those plans, ready for you to use in your town or base. You can use pre-made ground plans, or create your own using the simple tools provided.
Once you have your ground plans, you simply select them in the tool, and hit the "Generate" button. The Mighty Architect will then create a variety of buildings based on those plans, which you can then place into your world.
Of course, you can also customize the buildings created by The Mighty Architect. The tool provides a variety of options for adjusting the size, shape, and style of the buildings, so you can customize them to your liking.
Overall, The Mighty Architect is a powerful tool that can save you a lot of time and effort in building your Minecraft creations. Whether you're building a town, a base, or just want to add some variety to your world, this tool can help you achieve your goals quickly and easily. So why not give it a try? Press G to start composing!
Included Build styles:
Cattingham Palace (0.4.4+)

184 Designs
Layers: Foundation, Regular, Arcs
Newest Addition – Very detailed, less varied
1.12 Users can download the Theme here. Drop it into <Instance Folder>/themes/
Medieval

183 Designs
Layers: Foundation, Regular, Arcs
First Theme. Less detailed, more varied
Modern

51 Designs
Layers: Foundation, Regular, Special
Very simple – No round towers, no gable roofs
Town House

147 Designs
Layers: Foundation, Regular
Looks great for dense row-housing. Semi-varied.
Gallery