What are the attractive features of Project Red Mod? Is this game mod worth a try? Do not miss our article because much exciting information is waiting for you.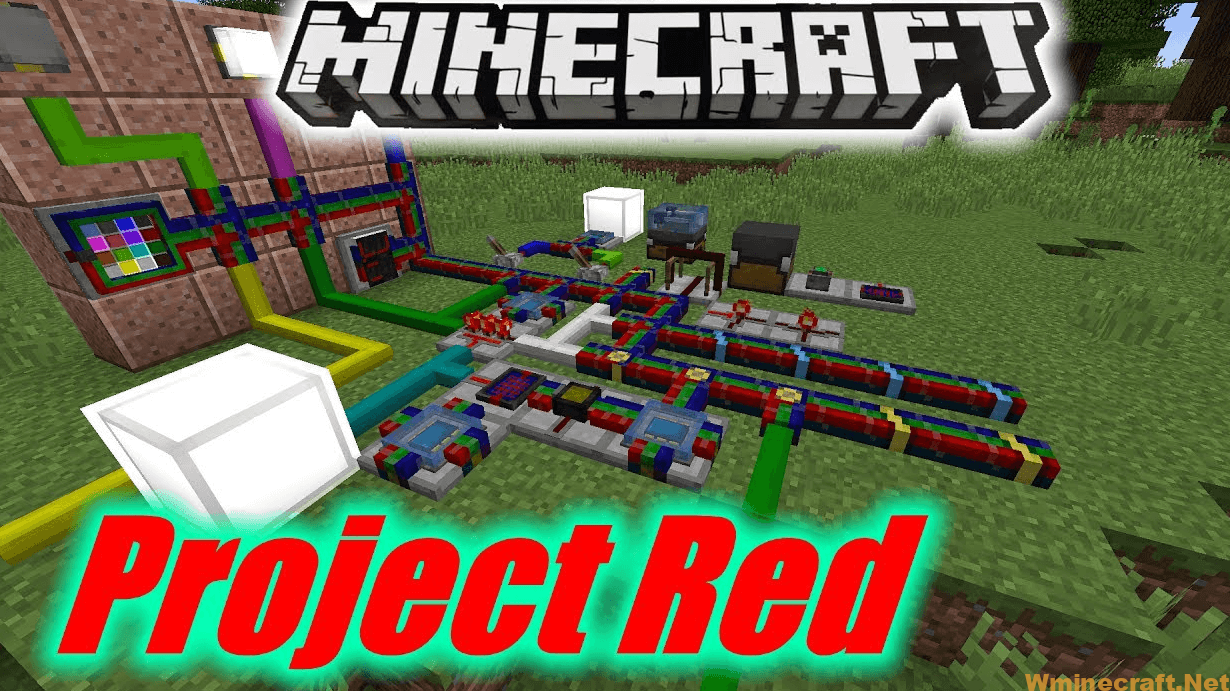 The game industry has already saturated like today, so it is hard to find a game that you like. Do you feel the Minecraft world has become tedious and monotonic? Try Project Red Mod. Its appearance as a strange phenomenon and quickly spread into a trend in the global Minecraft gaming community. Much entertaining information about it is waiting for you. Let's find out fascinating things about it right now.
How to install Download Project Red Mod for Minecraft?
Follows 5 Steps below to install Download Project Red Mod for Minecraft on Windows and Mac :
1. Download and install Minecraft Forge, you can read the instructions below the article.
2. Download the Download Project Red Mod for Minecraft.
3. Open the . minecraft folder and then enter the mods folder. Important: Some older versions of Forge may not have the 'Open Mods Folder' button. If this is the case, create the directory under the name mods.
Windows:
Press the Windows key +R at the same time
Type %appdata% and press enter
Find folder Minecraft and then look for the Mods folder within that
Mac:
Click on the desktop and then press Command+Shift+G all at the same time
Type ~/Library and press enter
Open the folder Application Support and then Minecraft.
4. From here, drag in the mods file downloaded (.jar or .zip) you wish to add.
5. Run Minecraft, and you should now see the new mod installed in the list!
Enjoy Download Project Red Mod for Minecraft, If there is an error, please comment on this article we will support.
Overview of Project Red Mod
Project Red Mod is a kind of mod addon for Minecraft games. Inspired by Eloraam's RedPower2, Project Red Mod has developed and added many attractive features to the Minecraft world. 
RedPower2 has stopped development, which makes Minecraft players very sad and nostalgic. However, this game mod has absorbed the powerful features of RedPower2 and built its characteristics from the very foundation of the previous mod.
Project Red Mod was born on March 31, 2015, and its owner is MrTJP. Although it has only been six years since it launched to the Minecraft community, it has already gained popularity among all gamers of this game. This game mod has more than twenty million downloads. What an astonishing number! What features does it have that attract so many gamers?
Project Red Mod's main features
Redstone Vanilla controls have a lot of improvements. Any side of the block comes with all the cables running up even these cables can stand individually. In addition, Project Red Mod adds a bunch of logic gates. They will be based on Redstone signals intended to perform complex logic operations of high difficulty.
Combined with the Forge Relocation mod, Project Red Mod has rebuilt the solid framework system. This feature is one of the additional features that are superior to RedPower 2. Specifically, this game mod allows players to build large structures that can move automatically.
The most effective use of this framing system is to build large quarry platforms using IndustrialCraft 2 Mining Wells. These wells will move across the map and spawn their large pots to Bedrock.
Project Red Mod supports many different versions of Minecraft with different versions of Windows. The original RedPower 2 mod uses Micro blocks. This feature later appeared in a separate Forge Micro blocks mod. 
Instead of creating a brand new Micro blocks mod, the Project Red mod is fully compatible with the Forge Micro blocks API. Thanks to this compatibility, Minecraft players can hide fewer wires and the like in their constructions.
Experience when using Project Red Mod
Those who have used Project Red Mod appreciate this game mod. That is the backpack mod they need when playing Minecraft. The current latest version of Project Red Mod is version 1.16.5. 
However, users still remember and love version 1.12.2 the most. The reason is that it has many similarities with the RedPower 2 mod. Therefore, the author of Project Red Mod should update and fix some bugs on version 1.12.2. In particular, the author should continue to work on this version to please the users.
Above are the most detailed information about Project Red Mod. We hope that you will gain beneficial knowledge about this game mod through our article. Have a nice day!
Project Red Mod Screenshots: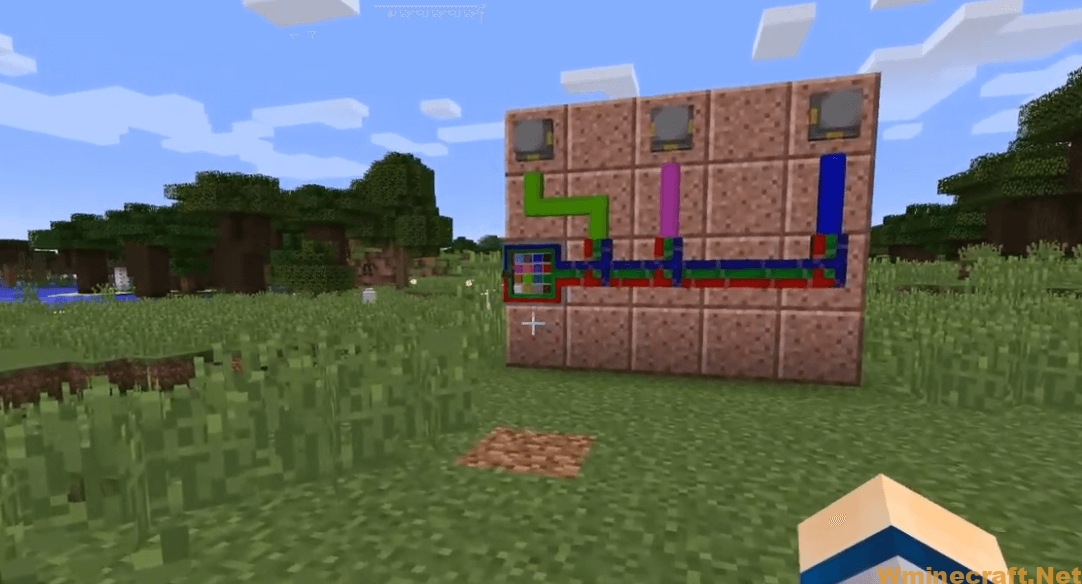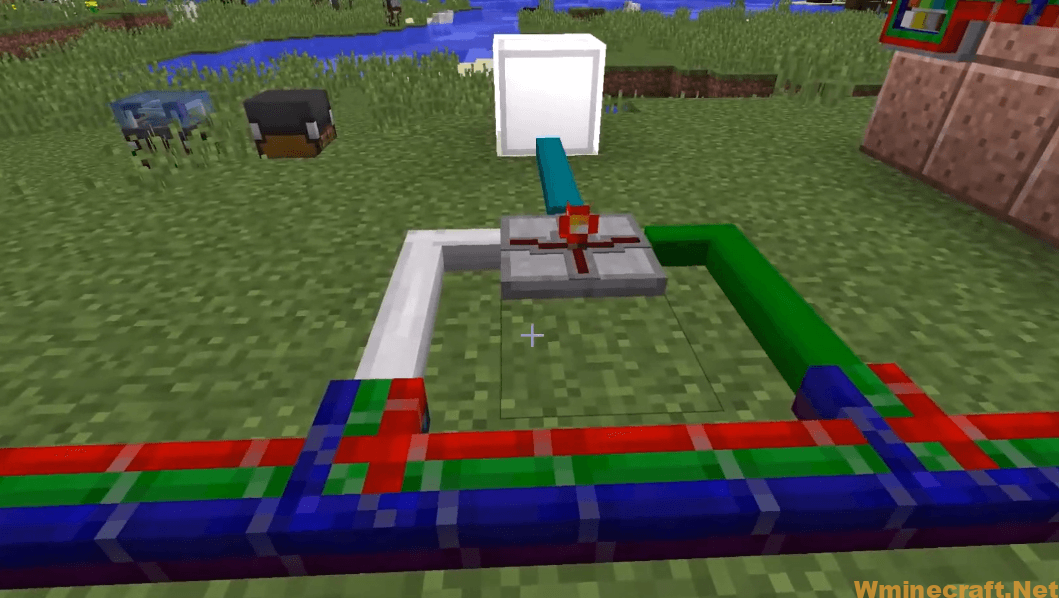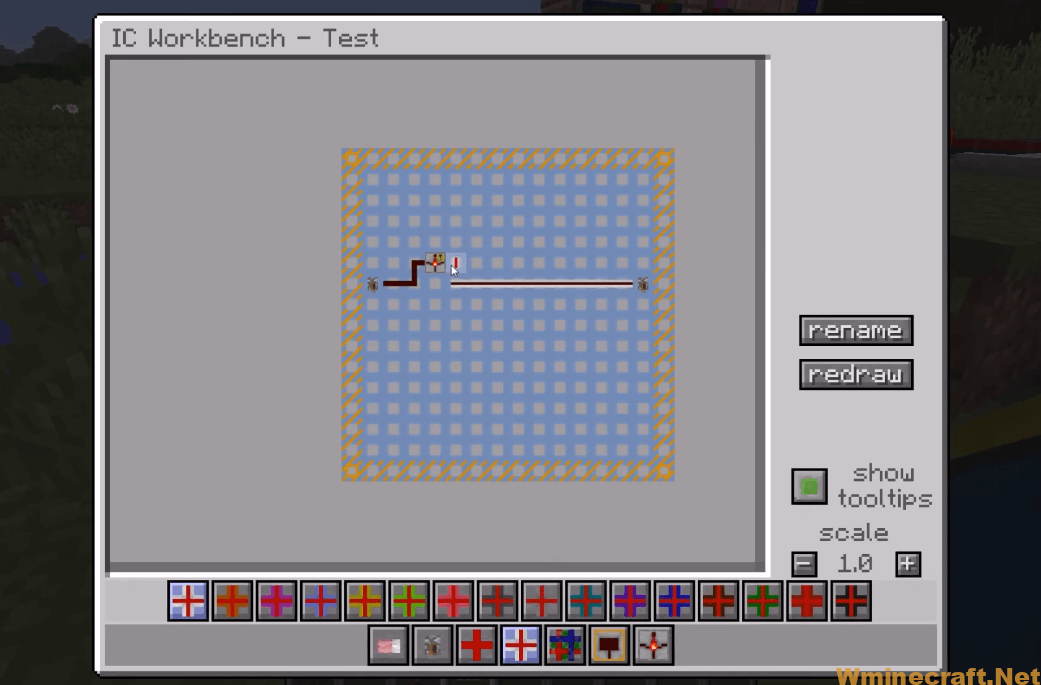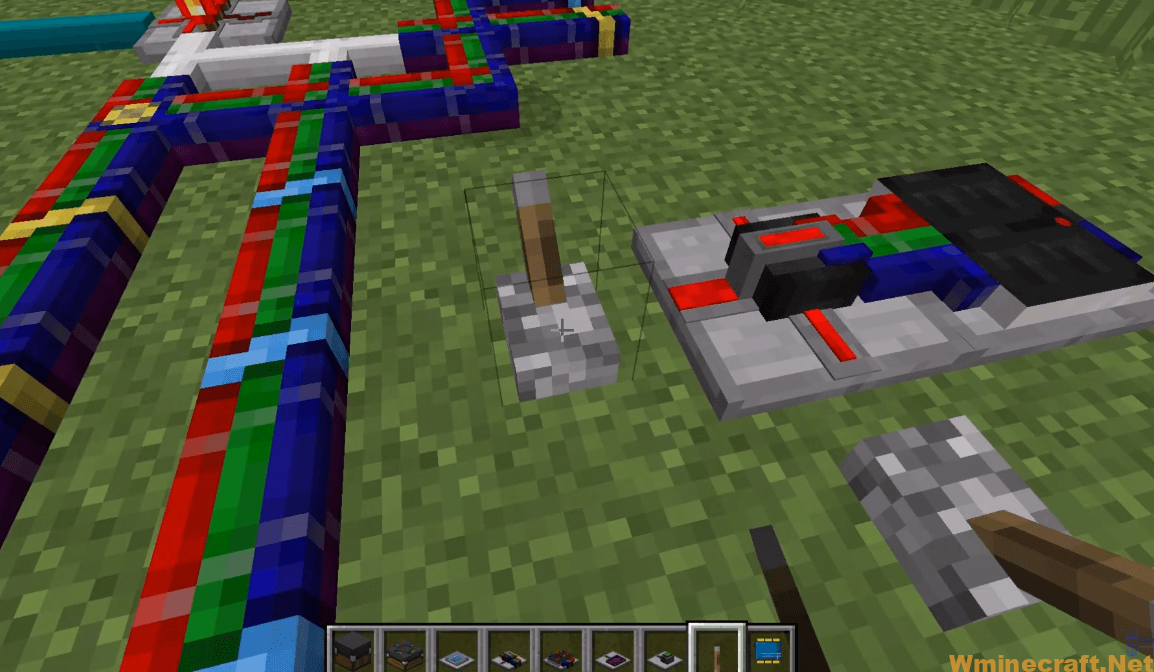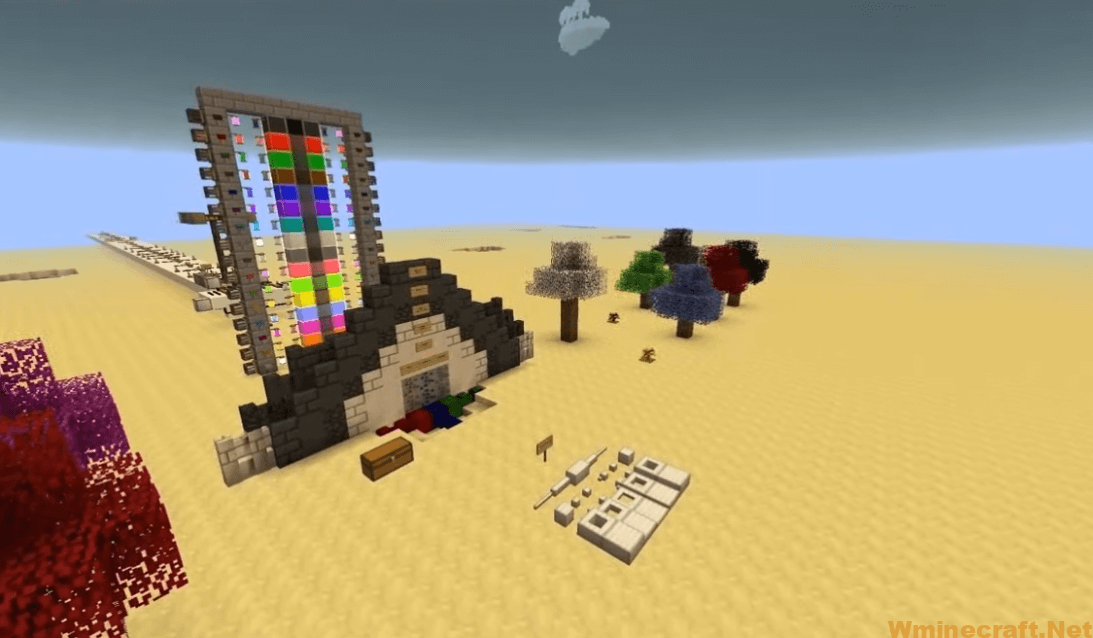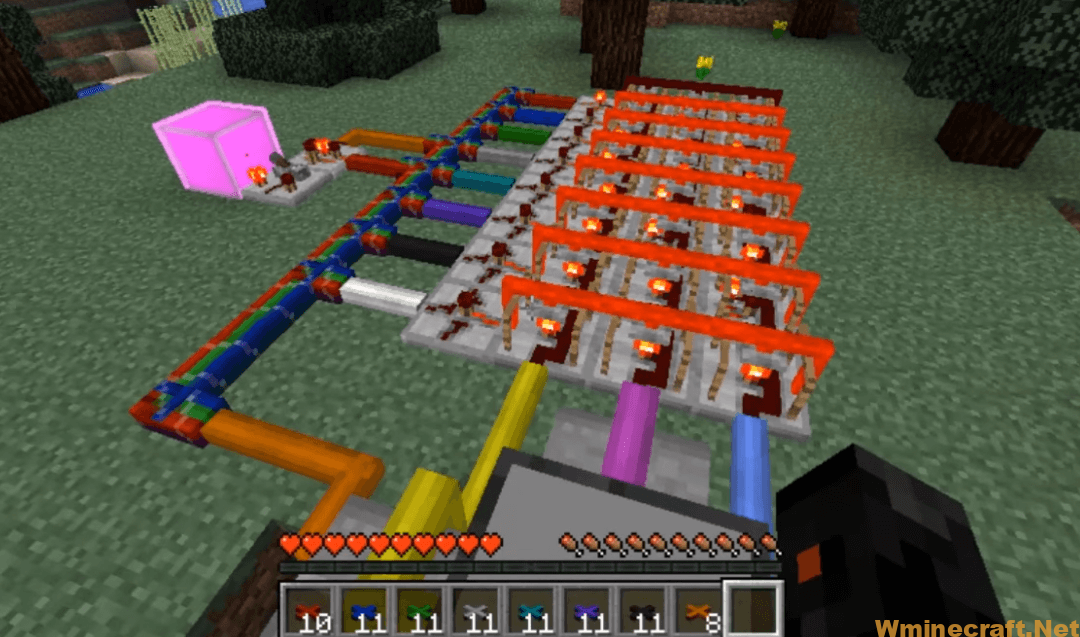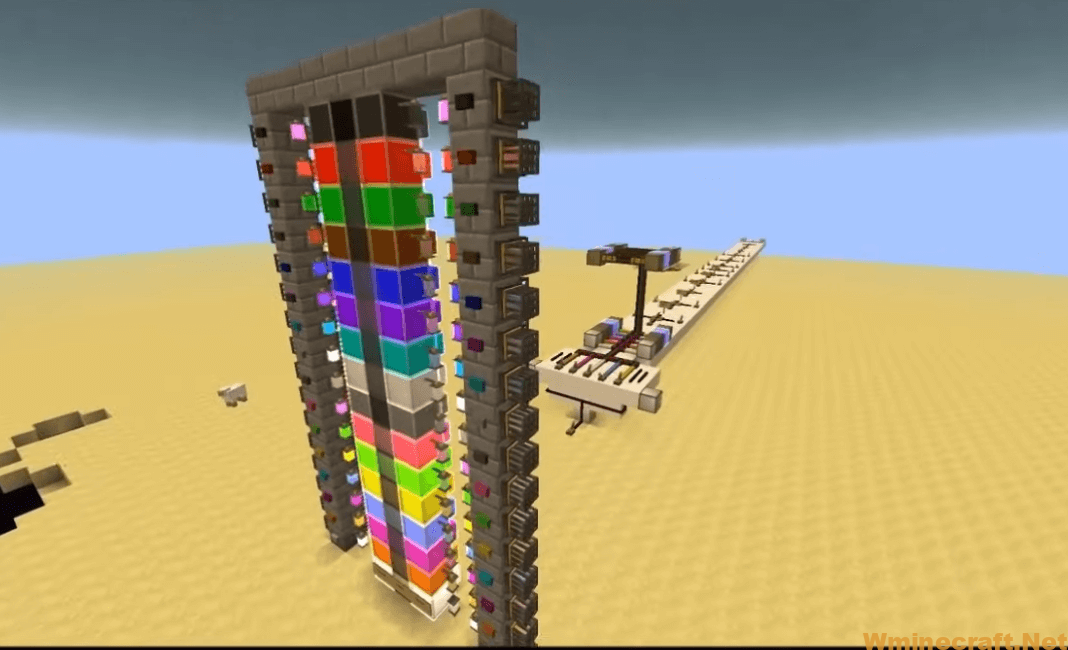 Project Red Mod Download Links:
For Minecraft 1.5.2
For Minecraft 1.6.2
For Minecraft 1.7.10
ProjectRed Base: Download from Server 

ProjectRed Integration: Download from Server

ProjectRed Fabrication: Download from Server

ProjectRed Lighting: Download from Server 

ProjectRed Mechanical: Download from Server 

ProjectRed World: Download from Server 

ProjectRed Compat: Download from Server 

Forge Relocation (A library that allows mods to move blocks with ease, primarily used for frames and motors): Download from Server 

Forge Relocation – FMP Plugin (An addon for ForgeRelocation that allows FMP tiles to move properly, multiparts to be put inside of frame blocks, and covers/panels to be used to modify connections): Download from Server 
For Minecraft 1.10.2
For Minecraft 1.11.2
For Minecraft 1.12.2
For Minecraft 1.15.2
For Minecraft 1.16.5
How To Download and Install Minecraft Forge (Modding API)?
Minecraft Forge is a free, open-source server that allows players to install and run Minecraft mods. 4 steps to install forge for windows, mac, Linux
1. Download Minecraft Forge at the website, select the version of Minecraft you want to run, then download the installer using your browser.
2. Open the .jar file you just downloaded (Run installer as Administrator), make sure Java is installed on your operating system
3. Select Install Client or Install Server if you want to install for your server, and click OK. Wait about 2 minutes, and you will see a success message.
4. Launch Minecraft and select the Forge profile, then click Play.
5. You will see Minecraft Forge in the lower-left corner and the Mods button under Multiplayer.
Congratulations on successfully installing Minecraft Forge and experimenting with Project Red Mod for Minecraft downloaded.
If there are errors, please comment on this article.