The Rapa Nui people of Easter Island in Eastern Polynesia carved the Moai, or monolithic human figures, during the 1250s and 1500s. The majority of moai are the live faces of idolized ancestors, and nearly all of them have large heads. Therefore, Moyai is a modest mod that mostly adds aesthetic value and attempts to include these well-known statues into Minecraft. These are obviously much smaller, but the author gave these odd heads various features in addition to their aesthetic aspect.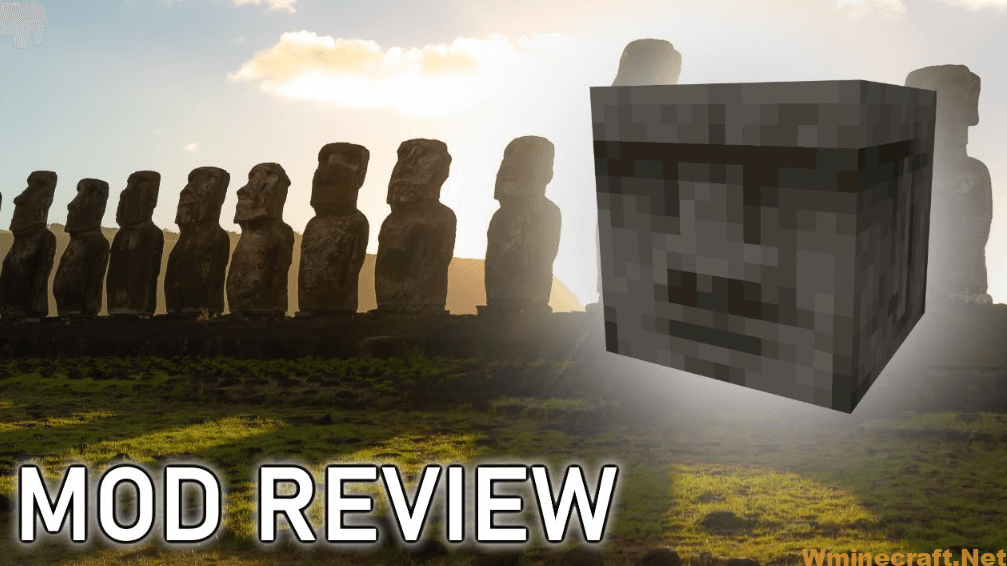 How to install:
How to Use Forge to Install Minecraft Mods (Client Side)
How To Install The Fabric Mod Loader After Downloading It
The newest Minecraft Mods are available right now.
Features:
They can be spotted more regularly in the mushroom islands or very seldom on the beaches.
perhaps once a day greeting
Whenever there is a full moon, the statue will move at random.
It makes a distinct notebook noise.
You can use it to create an Iron Golem. Making the pattern in an iron block and placing the Moai head on it will suffice for this.
Since the statue is subject to gravity, landing upon objects like the anvil will cause significant harm.
Moyai Mod Screenshots: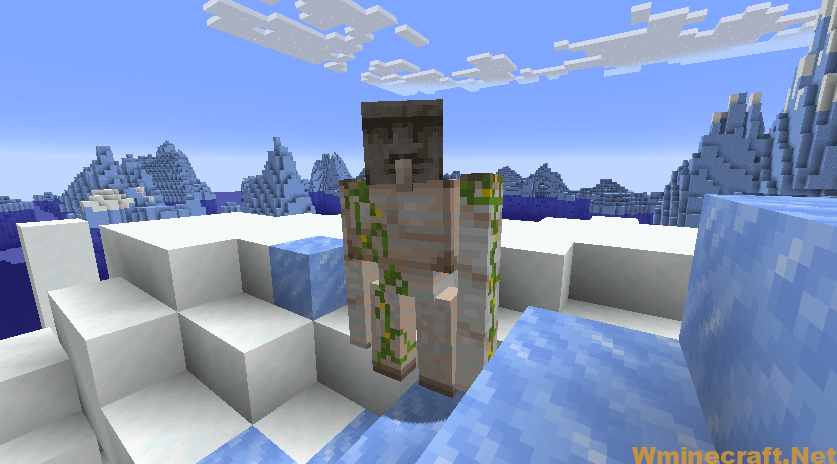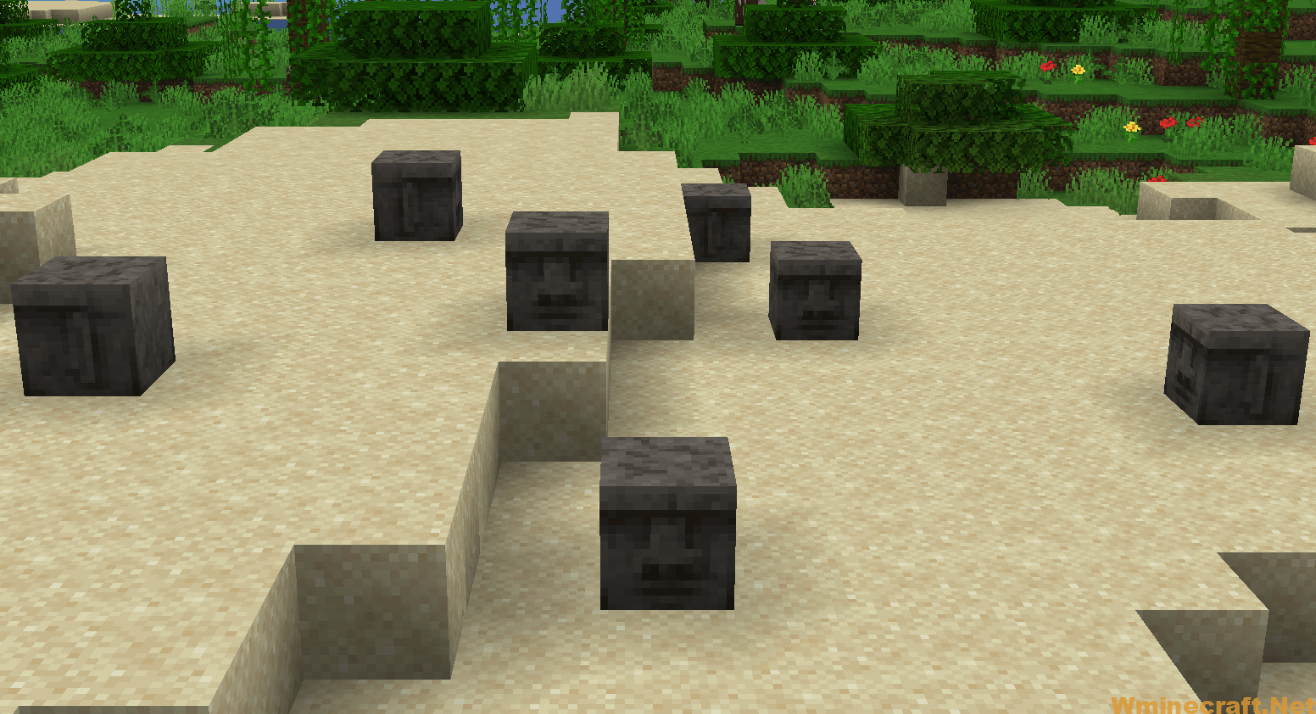 Moyai Mod 1.19.2, 1.18.2 Download Links:
Minecraft Game version 1.16.5
Minecraft Game version 1.18.1
Forge version: Download from Server 1

Fabric version: Download from Server 1
Minecraft Game version 1.18.2
Forge version: Download from Server 1

Fabric version: Download from Server 1
Minecraft Game version 1.19.1, 1.19
Forge version: Download from Server 1
Minecraft Game version 1.19.2
Forge version: Download from Server 1

Fabric version: Download from Server 1