Mo' Guns Mod is an innovative new addition to Mr. Crayfish's gun mod, offering players a large selection of weapons to choose from. From classic handguns to high powered rifles, this addon has it all. Along with the vast assortment of firearms, Mo' Guns Mod also includes plenty of accessories and extras that complete the arsenal; ammunition magazines, stocks, sights and more are all at the player's disposal. Adding unique customization and immersive fun in equal measure, Mo' Guns Mod is a must-have for anyone looking to up their weaponry game in Minecraft 1.19.2 and 1.18.2!
How to install:
How to Use Forge to Install Minecraft Mods (Client Side)
How To Install The Fabric Mod Loader After Downloading It
The newest Minecraft Mods are available right now.
What Is Mr. Crayfish's Gun Mod?
Mr. Crayfish's Gun Mod is a Minecraft mod that adds several new guns and shotguns into the game for players to use against mobs or other players in PvP battles or duels. The guns range from simple pistols and revolvers to more powerful machine guns, grenade launchers, and even flamethrowers! It's a great way to add some extra firepower into your survival world or just have a bit of fun while playing on servers or mini-games with friends.
What Does Mo' Guns Mod Do?
The Mo' Guns Mod is an addon for Mr. Crayfish's Gun Mod that unlocks even more weapons for players to use in their game worlds! The mod adds several new types of guns such as snipers rifles, assault rifles, miniguns, bazookas, and even alien blasters! This means that players will have access to a whole range of new weapons when taking on their enemies or trying out some target practice on peaceful mobs like cows or sheep!
The mod also adds in special items such as gun parts and ammunition boxes so players can customize their weapons and keep them loaded up with ammo at all times! Additionally, the mod also includes several different types of armor sets so you can stay protected while taking on hostile mobs or venturing out into dangerous areas like dungeons and fortresses.
The Mo' Guns Mod is an excellent addition to anyone who enjoys playing Mr. Crayfish's Gun Mod in Minecraft version 1.19.2 or 1.18.2! With this addon installed, players will be able to unlock a wide range of new weapons from sniper rifles to alien blasters along with many other useful items such as ammunition boxes, armor sets, and gun parts which all make for interesting gameplay experiences no matter what type of world you're exploring in Minecraft! So if you're looking for some extra firepower during your latest adventures then this addon is definitely worth checking out!
Mo' Guns Mod Screenshots: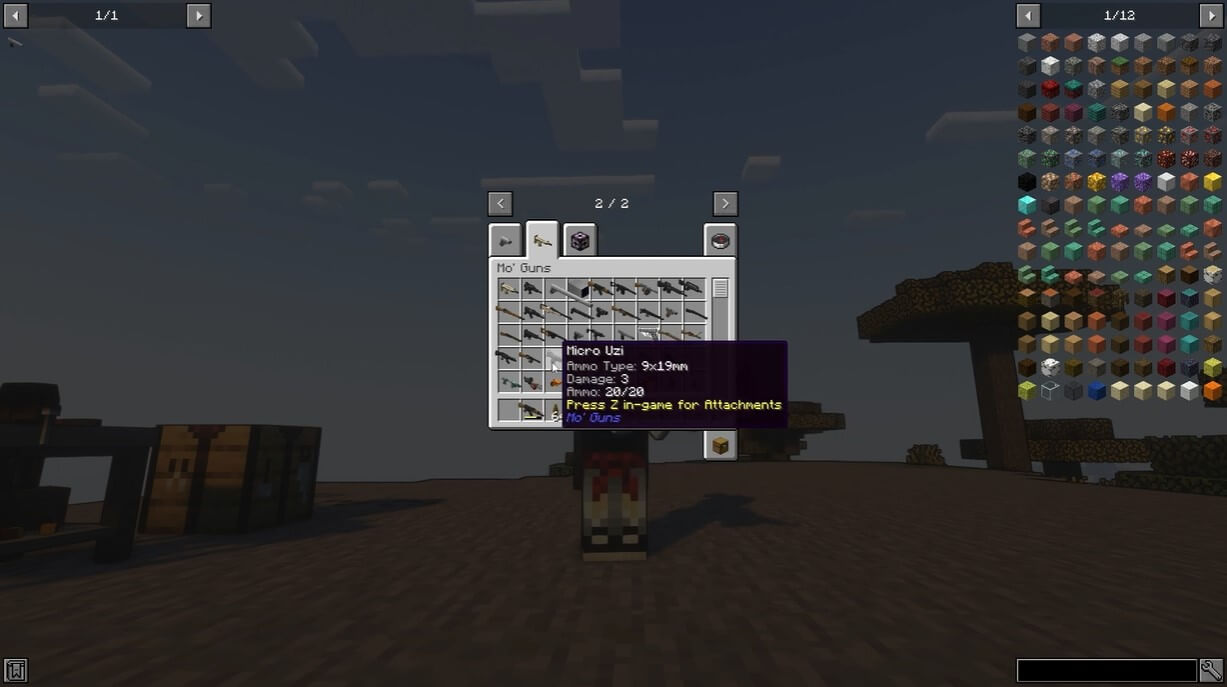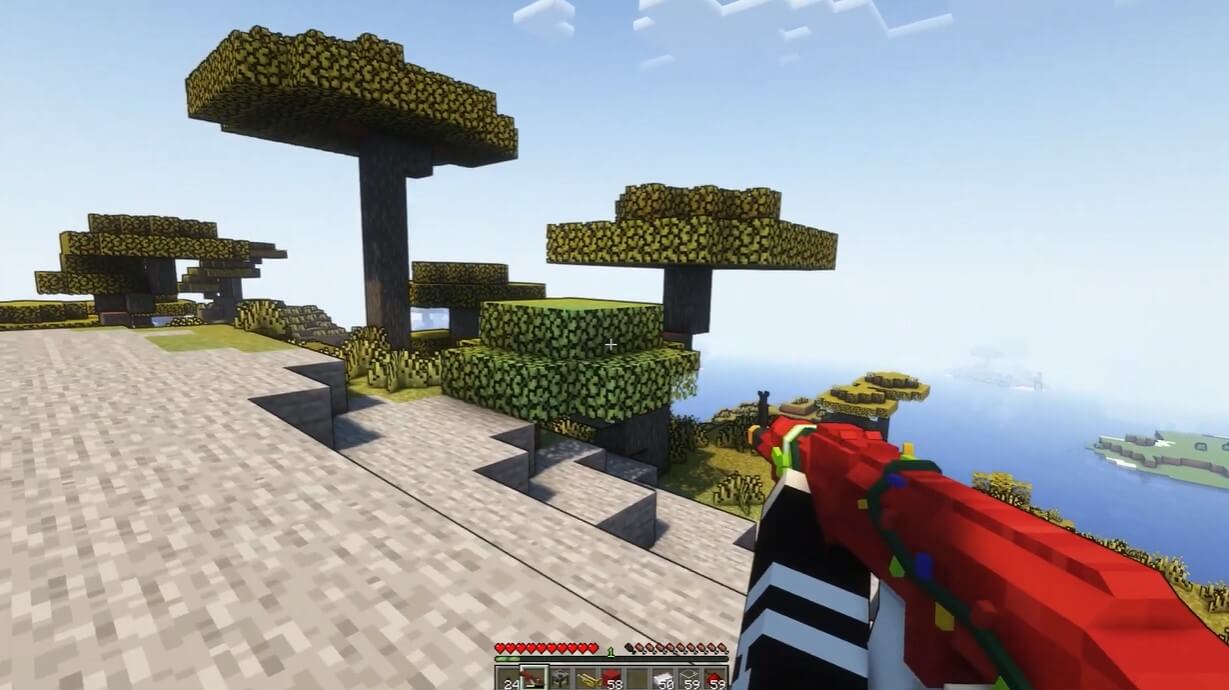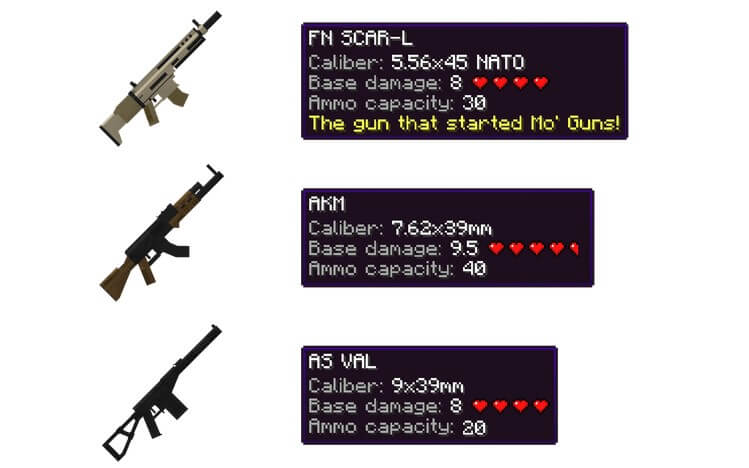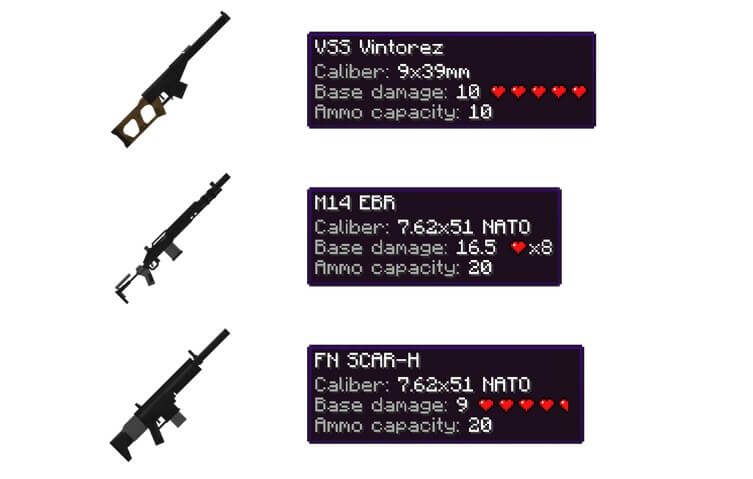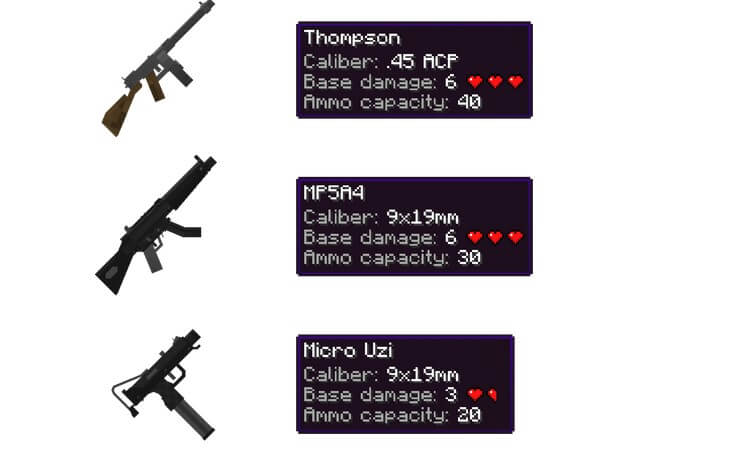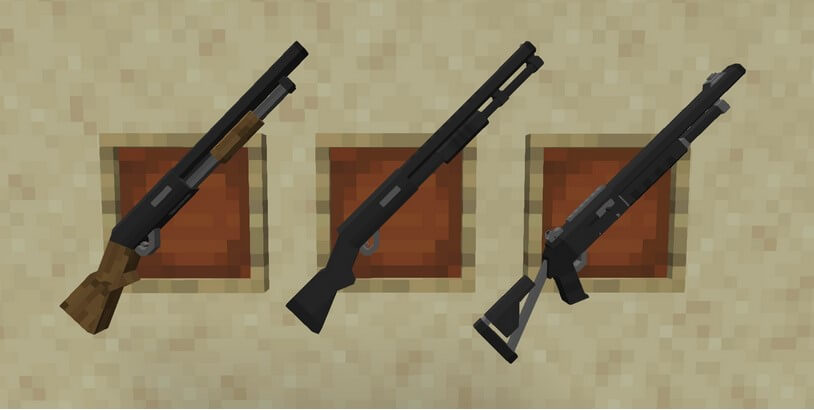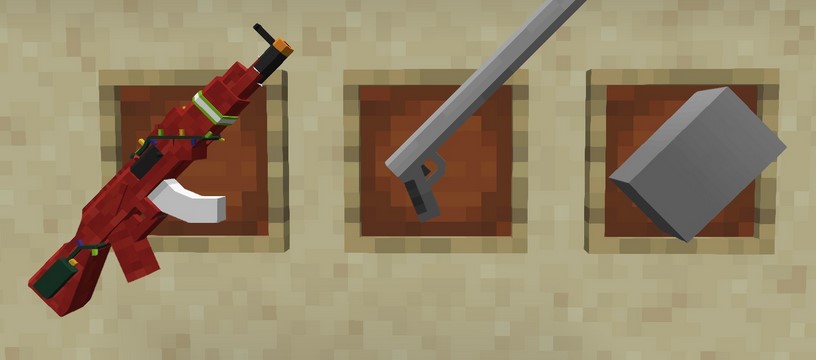 Mo' Guns Mod (1.18.2 → 1.19, 1.19.2) Download Links
For Minecraft 1.16.5
Forge version: Download from Server 1
For Minecraft 1.18.2
Forge version: Download from Server 1
For Minecraft 1.19.2
Forge version: Download from Server 1