Do you ever find yourself wishing you could capture that one epic moment in a game, but don't have the time to fumble around with Fraps or other recording software? MineVideo Mod is the perfect solution! With just a touch of one button, you can start recording high-quality footage of your gameplay. The resulting videos are small enough to quickly upload to YouTube, so you can share your gaming exploits with the world!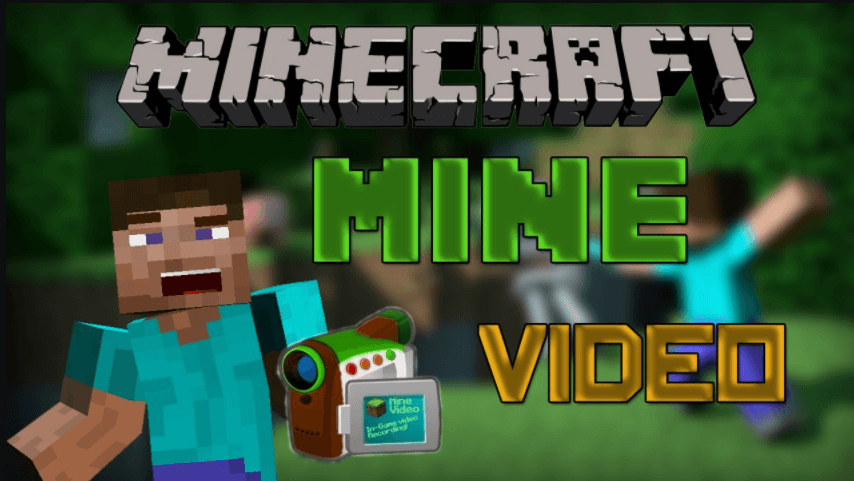 Installation Process:
Install Forge
Put the zip in the mods folder
Now compatible with magiclauncher! 🙂
MineVideo is licensed under a Creative Commons Attribution-NoDerivs 3.0 United States License.
My special little helpers. 😉
Coders:
mayaknife
BadW0lf
Davidee
Testers:
Charsmud
Changelog:
MineVideoV1.1 Initial devbukkit release.
Features:
When recording videos of your Minecraft experience, you will often face problems like:
bad video quality
huge files that have to be compressed afterwards
bad ingame performance
expensive, limited or complicated tools
watermarks
Here are the minimum stats you MUST have in order to get any kind of decent results:
Laptop:
Minimum:
At LEAST 4GB of DDR3 RAM
At LEAST an Intel Core i5-2430M
Recommended:
At LEAST 6GB of DDR3 RAM
At LEAST an Intel Core i5-2500M
Desktop:
Minimal:
At LEAST 3GB of DDR3 RAM
At LEAST an Intel Core i5-2000
Recommended:
At LEAST 4GB+ of DDR3 RAm
At LEAST an Intel Core i7 (you might get away with a high i5)
Real systems:
1) Laptop
6GB of ram
Intel(R) Core(TM) i5 CPU M 520 @ 2.40GHz (4 CPUs), 2.4GHz
Good to great quality
2) Unknown
8GB ram
AMD FX 8120
radeon hd 6870
Unknown quality
(Note, that you must have reasonably high stats to use this mod.)
Screenshots: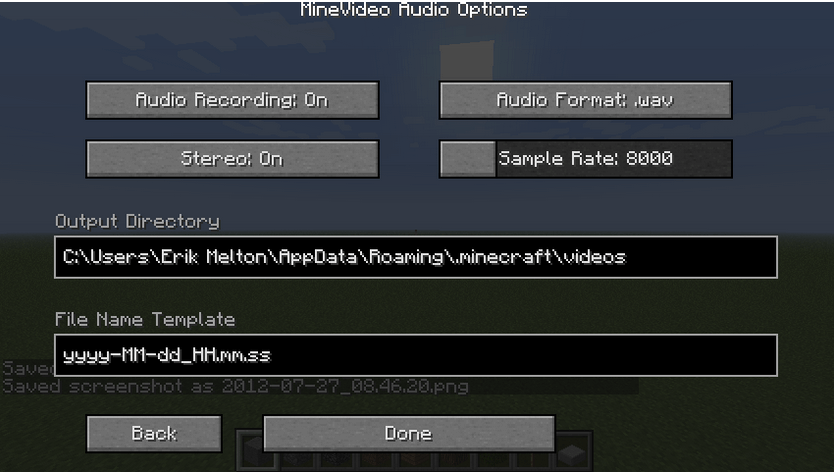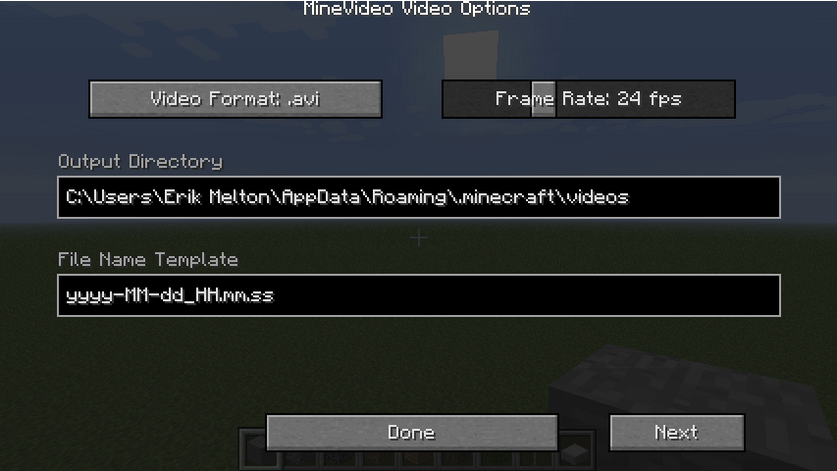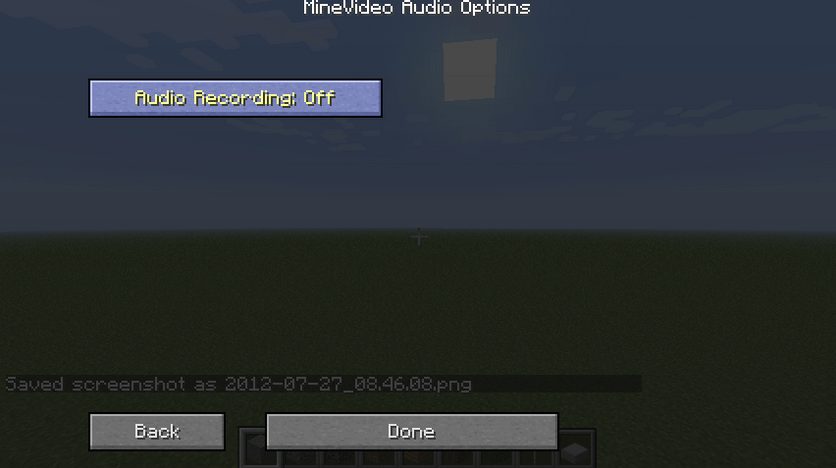 MineVideo Mod Download Links:
Game version 1.6..2: