The Minecraft 1.18 snapshot features the new generation under the existing chunks. This is an exciting change for Minecraft players as it will increase performance and make gaming a more enjoyable experience overall. Minecraft 1.18 also includes bug fixes, optimizations, and some other minor changes that you can read about on the Minecraft website!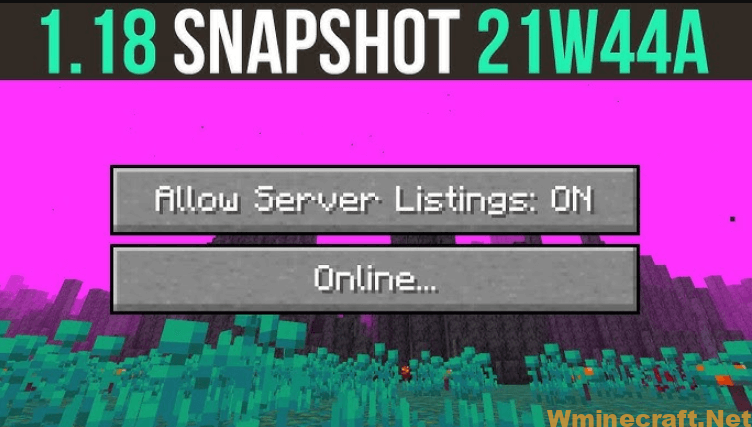 Additions and changes:
The new underground generation is now inserted under the existing chunks when updating a world to the new height of the world.
Added an online options screen where it is possible to find the option "Realms Notifications" and "Difficulty" while on a server.
Added an "Allow Server Listings" option to opt out of having your name displayed in the server player listing.
Sleep now resets the weather cycle only if it rains.
Blocks and fluids are now also affected by the simulation distance.
Optimization of entity collisions.
Technical:
Servers can now set the property to so that they do not send the list of players when requesting status.hide-online-playerstrue
When JFR profiling is initiated from an external source, JFR events for network packets are now aggregated instead of one event per packet.
Corrections:
The different corrections made with the 21w44a snapshot:
How to install the Minecraft snapshot:
Launch your Minecraft launcher and in the top tab, click Configurations.
Then select the Snapshotcheck box. This will appear directly as a new profile.
Launch the snapshot profile and enjoy the latest news.
Download Snapshot 21w44a