Minecraft 1.18 Update: The New Generation Is Here! Minecraft's newest update, the Minecraft 1.18 Snapshot 21w42a, is now available to download in your launcher for Minecraft version 1.18! This new snapshot adds a few features, including a new music disc and some changes to the overworld music. Read on below for more details about this exciting update!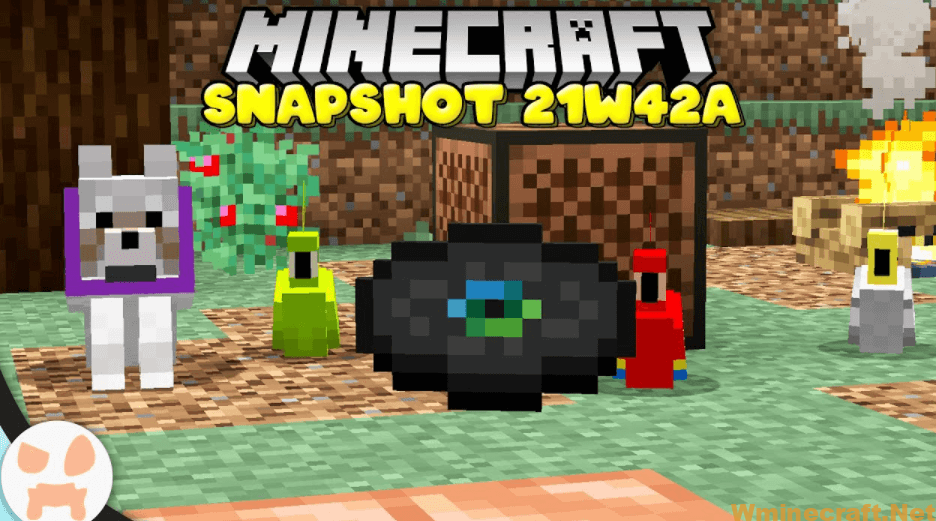 Minecraft has been going strong since its release in 2009 and it doesn't seem like anything will stop it from being one of the most popular games around today. In fact, Minecraft Live 2021 was just announced last week at Minecon 2020 with tons of new content that we can't wait to play once it releases next year! A few days after
Additions and changes:
Added 10 new music composed by Lena Raine and Kumi Tanioka. All available on Spotify.

They appear in the game (in survival mode) in the Overworld, as well as in the main menu.

Tall Stand: In the biomes"Snowy Slopes","Jagged Peaks","Frozen Peaks","Stony Peaks".
Left to Bloom: In the"Meadow"and"Lush Caves"biomes.
One More Day: In the biomes"Meadow","Snowy Slopes"and"Lush Caves".
Wending: In the biomes"Grove","Jagged Peaks","Stony Peaks"and "Cave caves"(Dripstone Caves).
Infinite Amethyst: In the biomes"Grove"and "Cave of Speleothems"(Dripstone Caves).
Floating Dream: In the biomes"Jagged Peaks"and"Lush Caves".
Comforting Memories: In the biome"Grove".
An Ordinary Day: In the biomes"Snowy Slopes","Cave of Speleothems"(Dripstone Caves)and "LushCaves" (Lush Caves).

Music named "Ancestry" is strangely not present in the game files. It is only present in the Spotify playlist.

Added a new music disc titled "Otherside" composed by Lena Raine.

It can rarely be found in the trunk of the corridors of the forts and even more rarely in the chest of the dungeons.
The algorithm for selecting the point of appearance of worlds has been reworked.

Players now appear based on climate settings.
Some improvements have been made to the natural generation.

Sources of lava can be generated in the mountains and in snowy areas.
Water sources are less bothered above layer 192 and are slightly rarer.
Badlands gold ore is now generated up to layer 256.
Added an auto-save indicator for single-player worlds.
Technical:
Replacement of particles and by .lightbarrierblock_marker

The texture is declared in the location of the template file assigned to a configured block state.particle
Invoked with the same syntax as the block particle (i.e. block_marker wheat[age=2])
Corrections:
The various fixes made with the 21w42a snapshot:
Download Snapshot 21w42a