Do you have what it takes to become a Marvel superhero? The Marvel Superheroes Mod for Minecraft allows you to do just that. This mod adds many of your favorite Marvel superheroes and villains into the game, giving you access to powerful abilities and gear. Suit up and prepare for an adventure like no other. Fight mobs, explore new terrain, and become the hero you were born to be. With this mod, the possibilities are endless.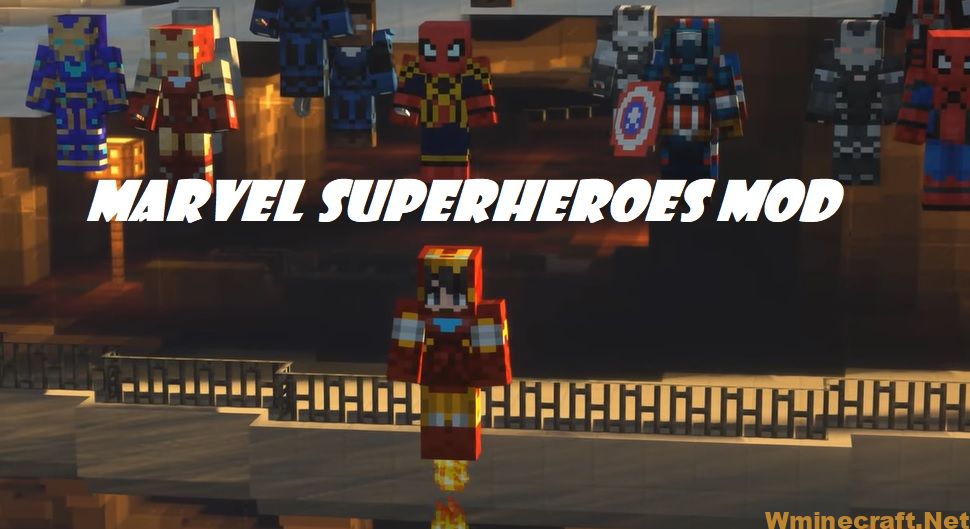 Now you can with the Marvel Superheroes Mod. This mod adds many of your favorite Marvel superheroes into Minecraft. You can fly, destroy mobs easily, gain special abilities, and potion effects. Suit up with lightning fast reflexes, super strength, cool gadgets, and powerful suits of armor in the Marvel Superheroes Mod. This mod allows players to play as their favorite comic book heroes and villains in order to dominate the world. Craft characters, fight bosses, and travel on journeys to uncharted territory, all to be the hero you were born to be. Suit up, your adventure starts now!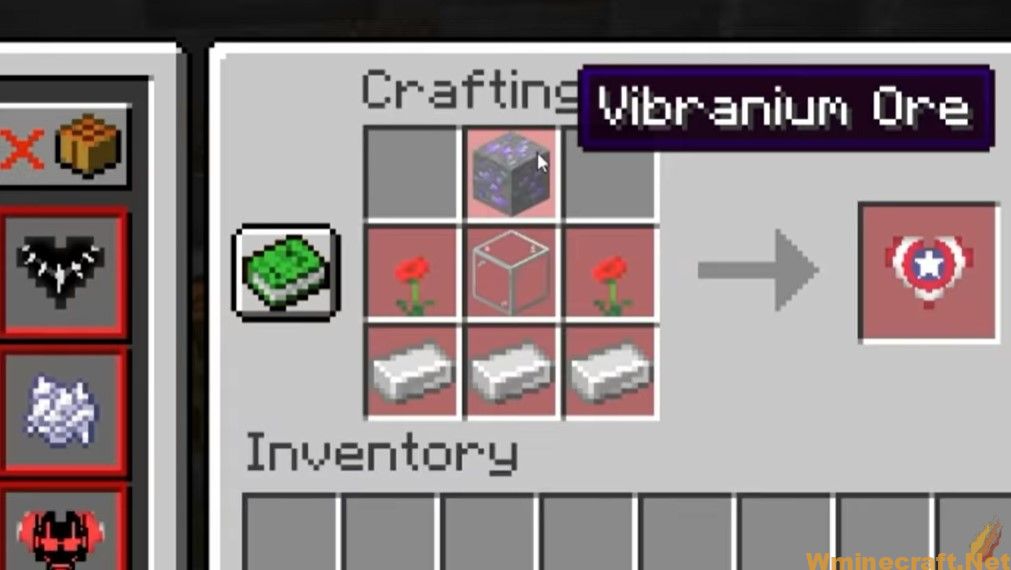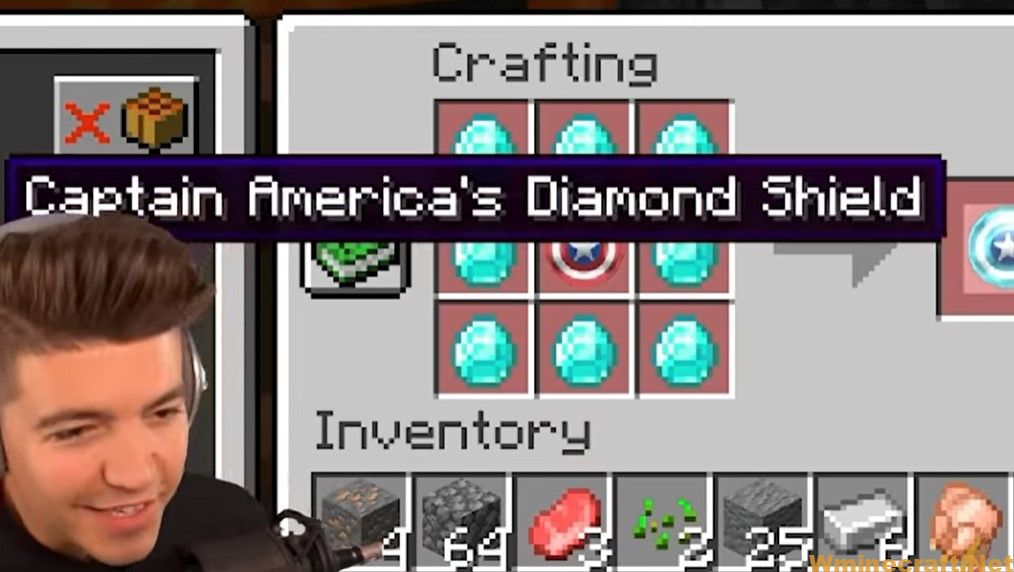 Adds many Marvel Superheroes into Minecraft. The mod is currently in development.
Captain America
New Ores/Alloys – (Vibranium, Titanium, Palladium, Adamantium)
Iron Man + War Machine
Fully Functional – (Sentry Mode, House Party Protocol)
Spider-Man
Black Panther
Heart-Shaped Herb
Antman
And more to come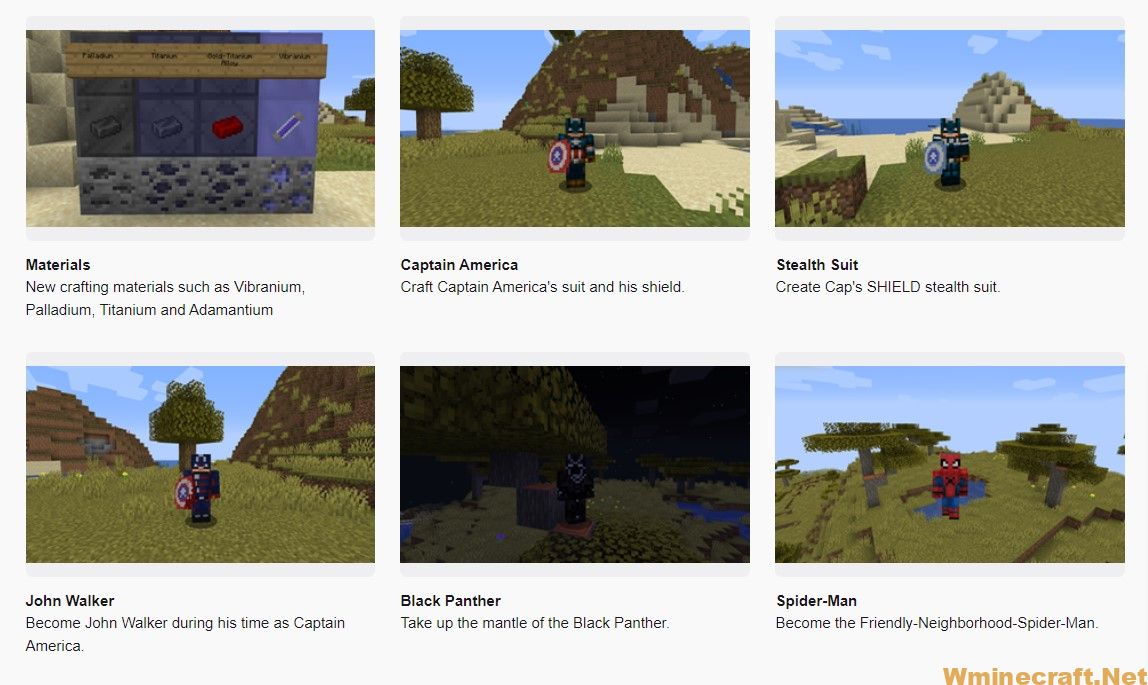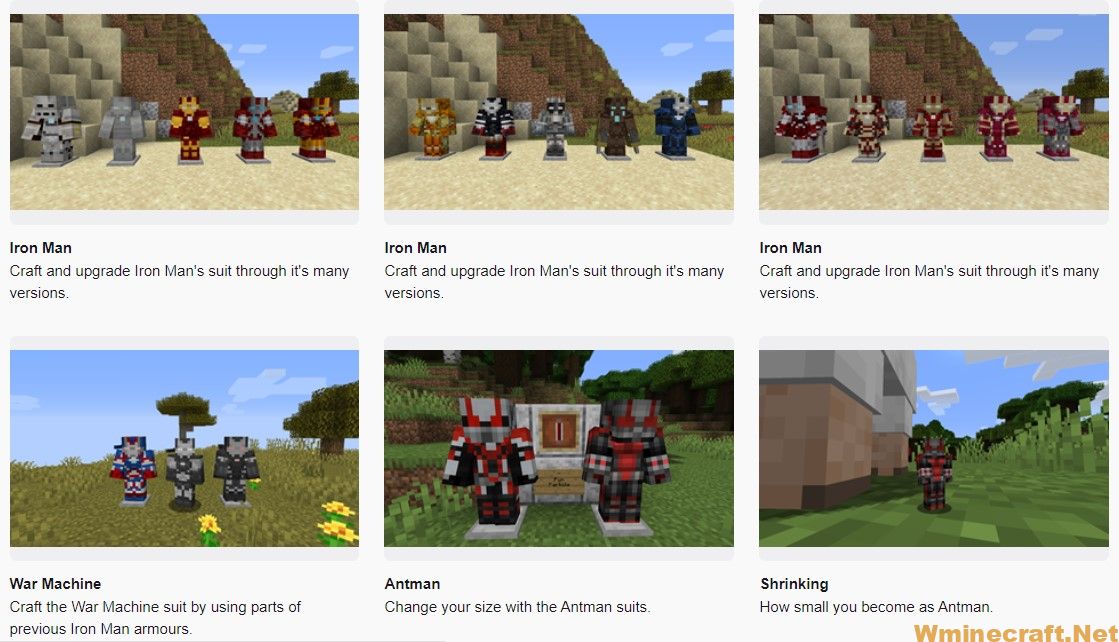 Some character's weapons come with the suit while you have to craft others.
Characters:
Captain America
Black Panther
Iron Man
War Machine
Spider-Man
Antman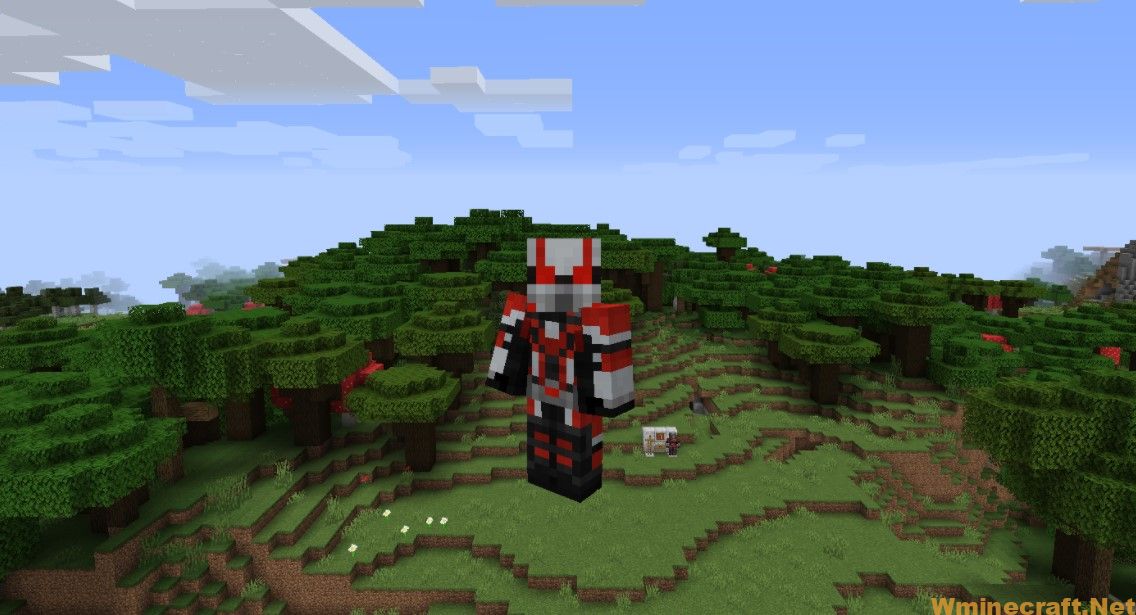 Growing
How big you become as Antman.
Changelog:
Added Iron Man marks 7, 16, 17, 19, 20, 37 and 39. 16+ are sentry mode capable
Extended the Veronica Gui to fit 6 more suits
Added the mutant growth hormone which can be used to grant you a random mutant power (Healing Factor or Super Speed)
Added the adamantium machine. Add 5 adamantium ingots and a bucket of water to the machine to gain Wolverine's claws
Added the Wolverine suit
Added the Quicksilver suit
[Bugfix] Fixed flying
[Bugfix] Temporarily removed the broken worthiness feature from Mjolnir, and now everyone is worthy
Fixed some other bugs.
Also Post: SuperHeroes Unlimited Mod 1.7.10 (The Avengers Team)
How to install?
Install Minecraft Forge on your computer
Find the Minecraft folder.
On Windows, open Run from the Start menu, type %appdata%, and then click Run.
On the Mac, open Finder, hold the Alt movie, and choose Go>Library in the top menu bar. Open the
Application Support folder and look for Minecraft. Put the Minecraft Mod you just downloaded (.jar file) into the Mods folder.
When you open the game Minecraft and press the Mods button, you will see the mod is installed.
Play Minecraft, Enjoy.
Download Links:
Marvel Superheroes Mod  For Minecraft 1.16.5