It's about time that someone created a mod like Lumberjack Mod! As the name suggests, this mod allows you to chop down any tree or leaf in your path with just the press of a button! No more wasting valuable time chopping each individual log or leaf – Lumberjack Mod does the hard work for you!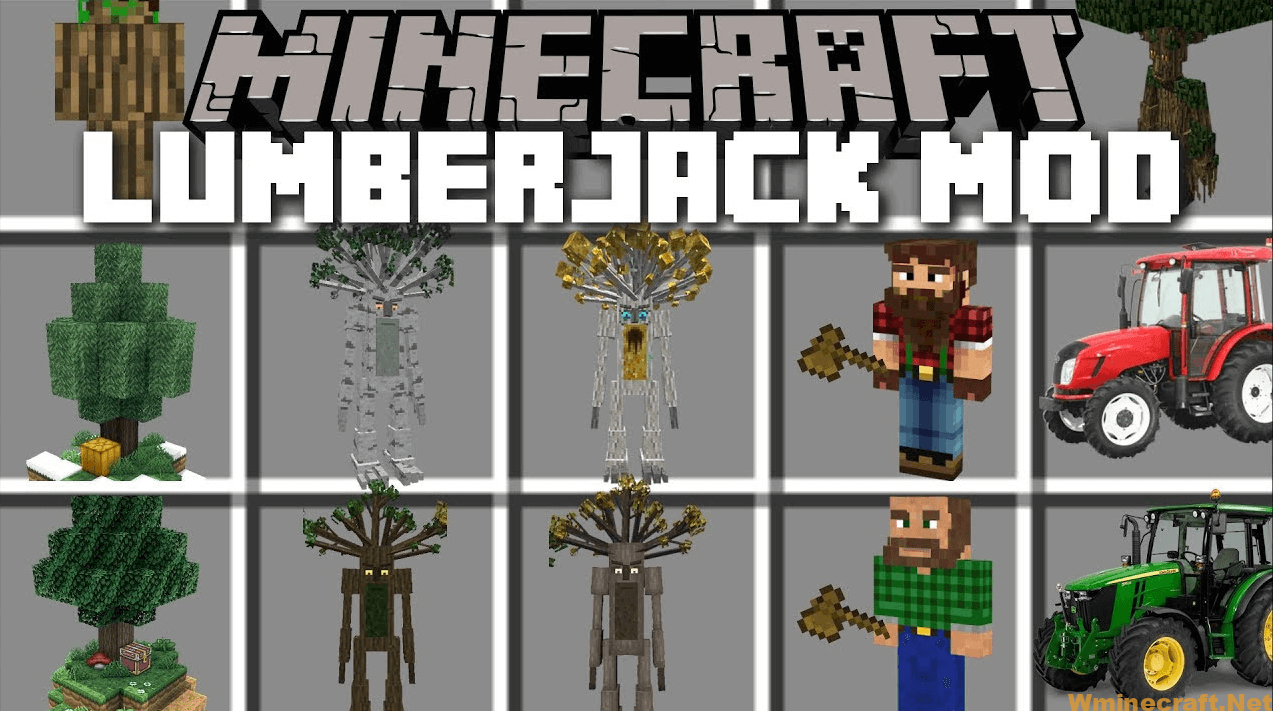 Minecraft game mod or any game mod plays an essential role in the game. They bring great emotions and limitless creativity that the features inherent in the game cannot bring. Lumberjack Mod is similar to them. This game mod will add a quick tree-cutting feature for Minecraft players. Let's explore the article below to get the most unbiased reviews about this game mod right now.
How to install:
How to Use Forge to Install Minecraft Mods (Client Side)
How To Install The Fabric Mod Loader After Downloading It
The most detailed review of Lumberjack Mod you cannot miss
Lumberjack Mod (as its name suggests) is a game mod that makes it easier for players to cut down trees. DoubleDoorDev, Dries007, Claycorp created it for Minecraft gamers. They are all three talented mod developers and active at the CurseForge website. 
The CurseForge website is an extremely reputable forum for the game Minecraft. Besides, Lumberjack Mod is also quite popular with Minecraft players because it has had almost a million downloads.
Although this game mod was created on August 16, 2014, the author still regularly updates the latest versions to fix errors for users. The most recent change is on July 4, 2021. Therefore, players can rest assured and feel free to report bugs to the author on the CurseForge website.
The unique features of Lumberjack Mod
It helps players cut down the whole tree with just a simple and decisive operation. Therefore, this game mod is very suitable for lazy players who do not want to cut down trees.
Many players find the trees too tall, so they are lazy to cut them. They just cut the bottom until they couldn't cut anymore. If they wanted to cut down the branches on high, they would have to climb the ladder up there and then climb down again. 
As a result, tree trunks that are not cut down will float in the sky. It creates an ugly, annoying effect on other players. With Lumberjack Mod's feature of cutting down a whole tree with just one chopping and axe, you will cut down trees efficiently and extremely quickly. On the other hand, this game mod also adds new axes so you can chop wood efficiently.
Experience when using Lumberjack Mod
Lumberjack Mod has very beneficial features. Surely the experience in Minecraft will be much more fascinating and convenient if this mod works effectively
Many people download this mod but in reality, people do not appreciate it. Although this mod game is very convenient for users, it still has a lot of bugs that need to be fixed. 
Some Minecraft players have the mod installed. However, they cannot craft axes to cut trees from this mod. They also wonder whether what is the recipe for axe grafting. They also tried their best to create axes as a guide, but the axe wouldn't work.
With these errors, the authors will soon fix errors and update the most optimal version for players. Therefore, do not hesitate to use this mod.
We have just provided the most detailed information about Lumberjack Mod for you. We hope that through this article, you will have a more objective view of this game mod. This mod is quite entertaining and beneficial. Let's install and try it out now!
Lumberjack Mod Screenshots: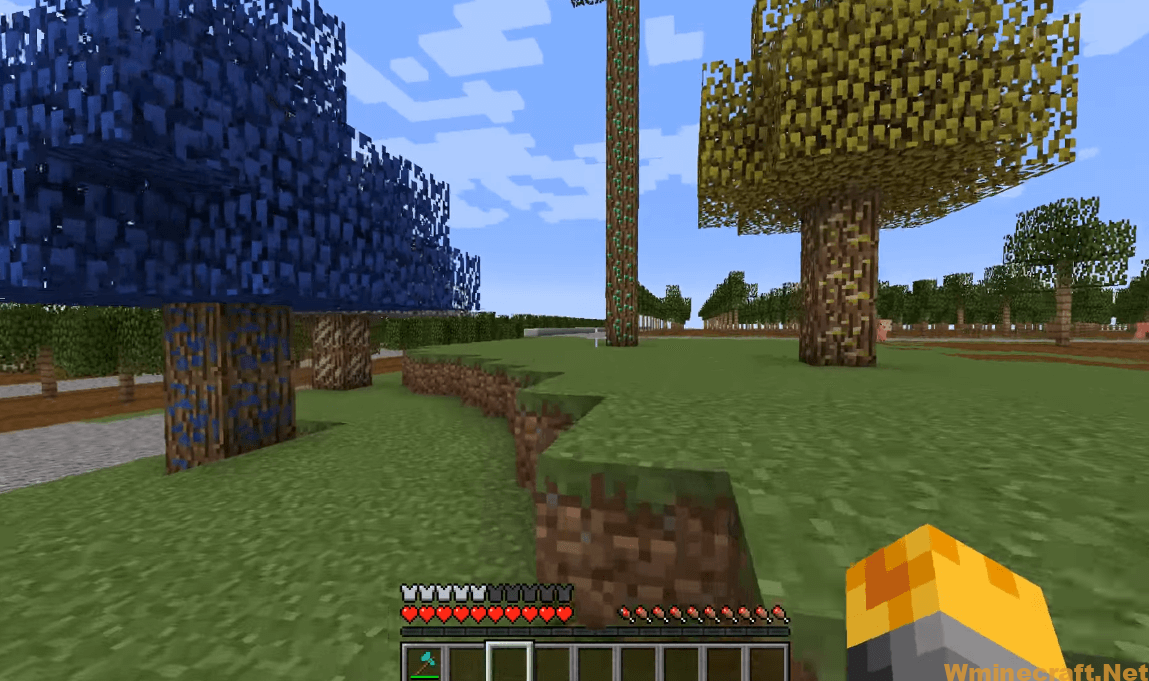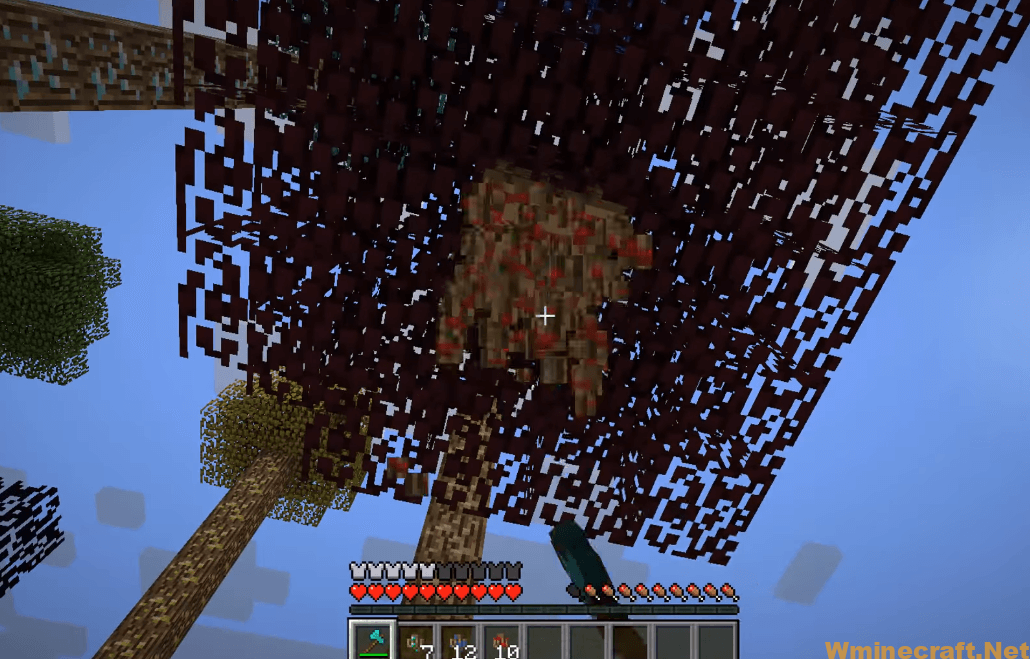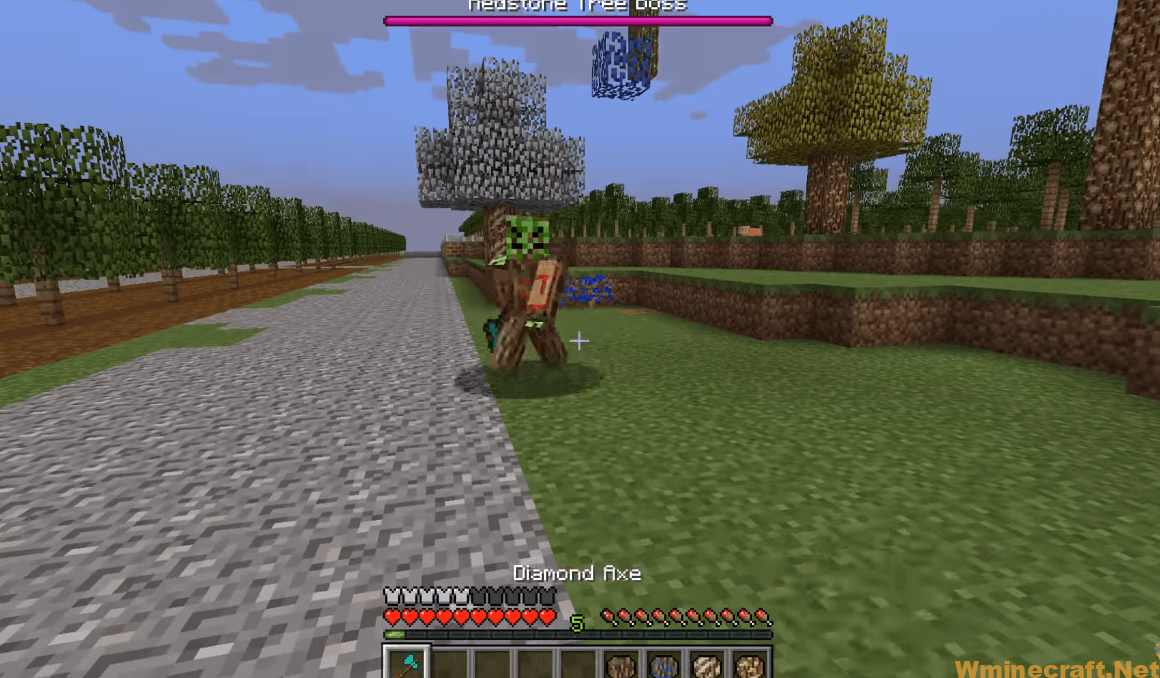 Lumberjack Mod Download Links:
Minecraft Game version 1.7.10:

Minecraft Game version 1.10.2/1.9.4:

Minecraft Game version 1.11.2:

Minecraft Game version 1.12.2:

Minecraft Game version 1.15.2:

Minecraft Game version 1.16.1:

Minecraft Game version 1.16.2:

Minecraft Game version 1.16.3:

Minecraft Game version 1.16.4:

Minecraft Game version 1.16.5:

Minecraft Game version 1.18.2:

Minecraft Game version 1.19.2

:
How To Download and Install Minecraft Forge (Modding API)?
Minecraft Forge is a free, open-source server that allows players to install and run Minecraft mods. 4 steps to install forge for windows, mac, Linux
1. Download Minecraft Forge at the website, select the version of Minecraft you want to run, then download the installer using your browser.
2. Open the .jar file you just downloaded (Run installer as Administrator), make sure Java is installed on your operating system
3. Select Install Client or Install Server if you want to install for your server, and click OK. Wait about 2 minutes, and you will see a success message.
4. Launch Minecraft and select the Forge profile, then click Play.
5. You will see Minecraft Forge in the lower-left corner and the Mods button under Multiplayer.
Congratulations on successfully installing Minecraft Forge and experimenting with Lumberjack Mod for Minecraft downloaded.
If there are errors, please comment on this article.