Just A Raft Mod 1.18.1, 1.17.1 offers us the possibility of making a new type of boat, somewhat more rudimentary, to sail the rivers, seas, and oceans of Minecraft. The mod will allow us to make rafts with the various types of wood in the game, so we can create a maximum of six raft variants, which will have the color and texture of the kind of wood that we used during its manufacture.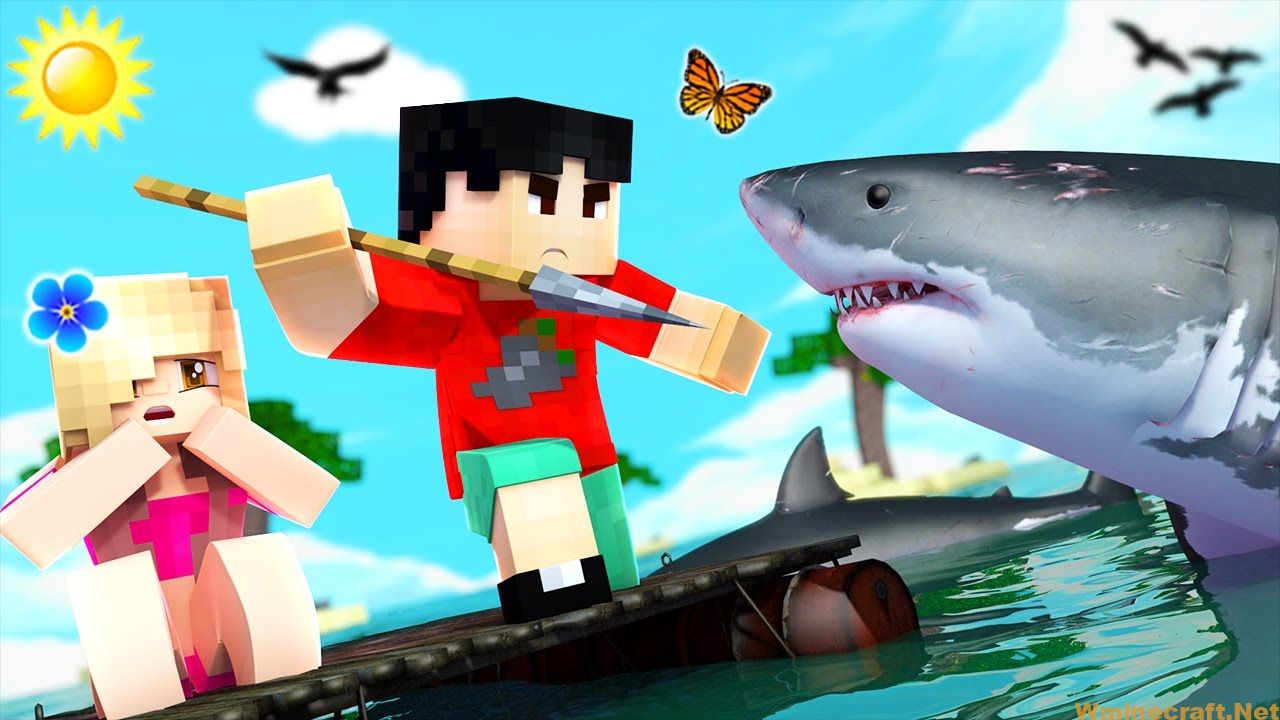 Relative Post:
Just Player Head Mod for Minecraft 1.16.4/1.15.2 (Players Drop Head on Death)
Download Mining Gadgets Mod 1.16.5->1.15.2 – Lasers Gun Minecraft
Mob Grinding Utils (1.16.5->1.12.2) – Download for Minecraft
You can craft from any 3 logs and some string, these floaty pieces of wood are a great addition to your Minecraft waters. There are currently 6 types of rafts one type for each log.
We will need wood and ropes to manufacture these new rafts, so it is an economical manufacturing element. Beyond offering us a new type of water transport, the rafts that we can make with this mod will allow us to transport another player behind our character.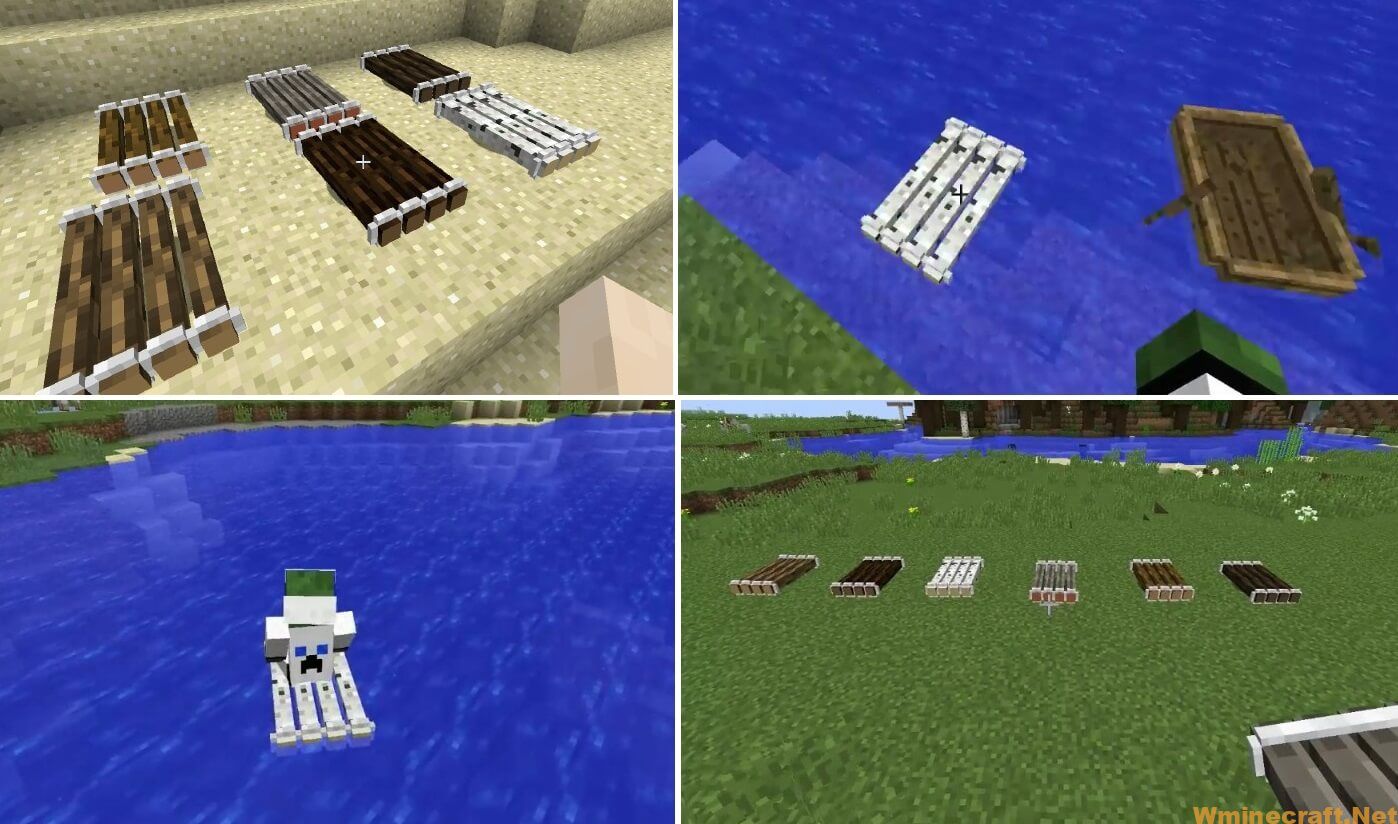 This mod is in the beta update phase, so it may still contain errors or bugs. We will be publishing their respective updates in this same article.
How to install Just A Raft Mod for Minecraft 1.18.1, 1.17.1,1.16.5-1.15.2?
Download Minecraft Forge 1.18.1/1.17.1/1.16.5-1.15.2
Download Just A Raft Mod 1.18.1/1.17.1/1.16.5-1.15.2
Double click on the downloaded Forge file to run the installer.
Paste the downloaded file of the mod into the folder .minecraft / mods
It is time to go out to explore aquatic areas on our raft!
Minecraft Forge (Modding API) Installation Guide
5 steps to successfully install Forge Minecraft
1. Access and Download select Minecraft forge version, then download the installer.
2. Requires installing Java on a computer. Open the .jar file you just downloaded, make sure 'Install Client' is selected, and click the OK button.
3. Run Minecraft and select the Forge profile, then click Play.
4. Select the Minecraft Forge menu on the left and the Mods button below Multiplayer.
5. Successfully, you can enjoy the mod just installed.
Just A Raft Mod 1.18.1, 1.17.1 for Minecraft Download Links:
Just A Raft Mod For Minecraft 1.10.2:
Just A Raft Mod For Minecraft 1.11.2:

Just A Raft Mod For Minecraft 1.12.1/1.12:

Just A Raft Mod For Minecraft 1.12.2:

Just A Raft Mod For Minecraft 1.14.4:

Just A Raft Mod For Minecraft 1.15.2:

Just A Raft Mod For Minecraft 1.16.1:

Just A Raft Mod For Minecraft 1.16.3:

Just A Raft Mod For Minecraft 1.16.4:

Just A Raft Mod For Minecraft 1.16.5:
Just A Raft Mod For Minecraft 1.18.1:
Author: mrbysco, svennieke, Darkosto ❘ Rating: 4.02 − 41 votes ❘ 116,904 views