ItemPhysic Mod 1.16.4/1.15.2 is a modification that brings more logic and realism to the way things work in the game.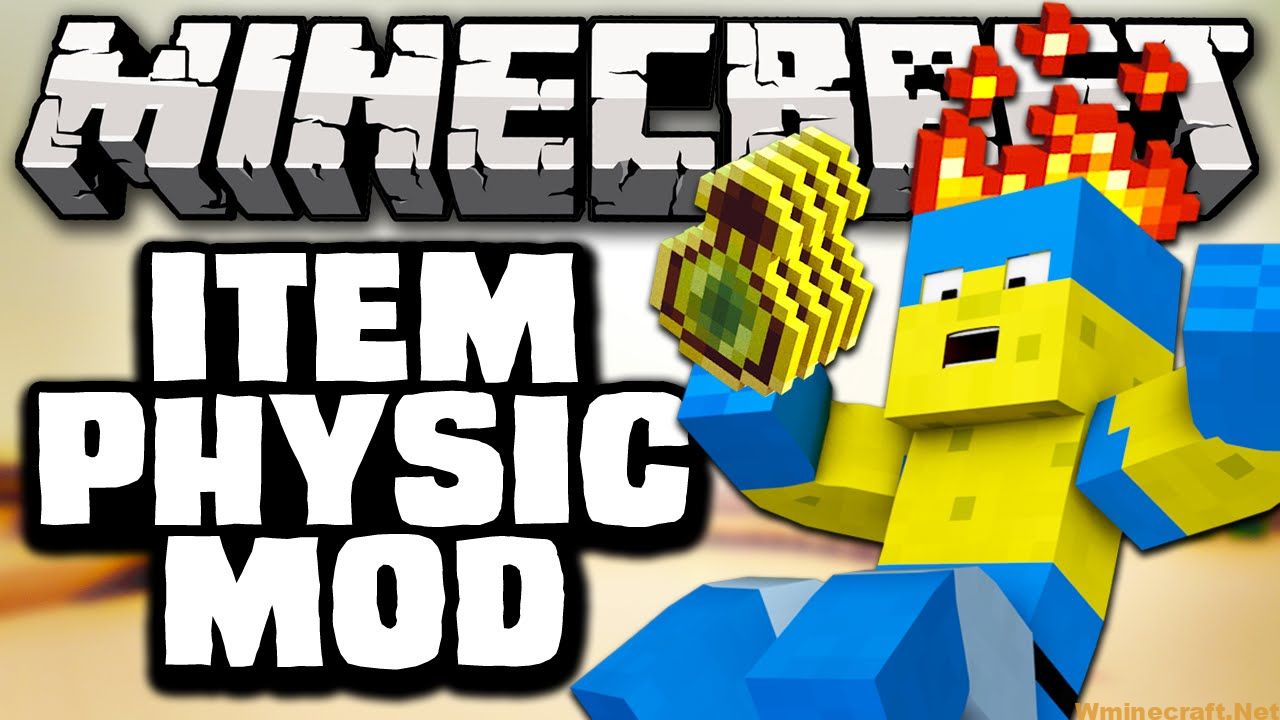 So, for example, with this mod:
Cacti will no longer destroy blocks;
Items can be set on fire;
Items made of non-burning materials will not be destroyed upon contact with lava;
It will be possible to fine-tune picking up and dropping out things, which will help players organize their inventory.
You can change the despawn time of blocks lying on the ground.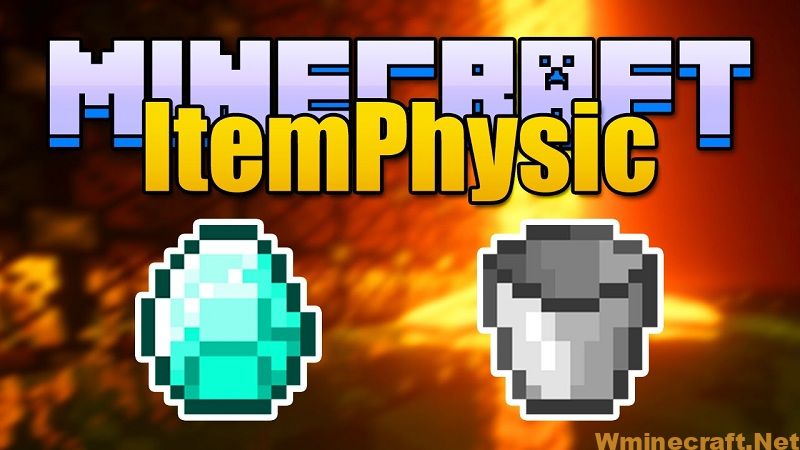 Features:
Floating items.
Only burnable items burn in lava/fire.
Custom pickup.
Custom throw.
Igniting items.
Configurable despawn time.
Cactus does not destroy items.
Enhanced item animation.
Supports InGameConfigManager.
ItemPhysic Mod Full:
This mod changes how items 'burn'. Only items or block which can burn will burn in lava or fire. Every block which can burn like wood, planks, wool… and every item which can be used as a fuel in a furnace like coal, stick…
A piece of coal, a pickaxe, a piece of cobblestone and a wooden plank were throw into lava and the pickaxe and the cobblestone didn't burn.
Items and blocks will rotate around there axis while their are flying. No item will be destroyed by a cactus anymore.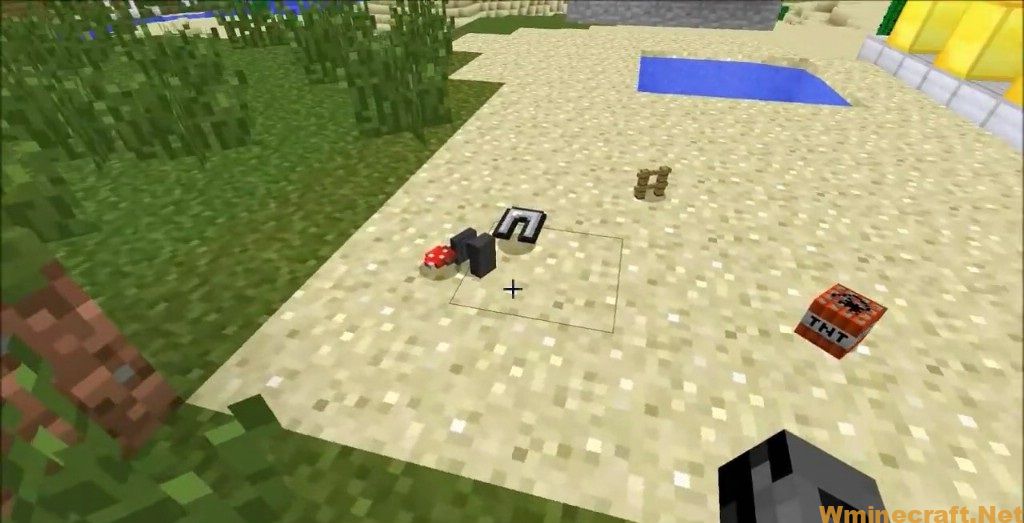 ItemPhysic Mod Lite:
Items and blocks will rotate around there axis while their are flying.
Before downloading ItemPhysic, you should install CreativeCore, because this library serves as the basis for the mod.
How to install ItemPhysic
Install Minecraft Forge ; and CreativeCore.
Download ItemPhysic;
Press "Win" + "R" on your keyboard;
In the window that opens, write "%appdata% /. Minecraft / mods";
Press Enter;
The "mods" folder will open, all mods are stored in it

for 1.12.2 – 1.16.4: unpack the archive into it.
for 1.8, 1.7.10: transfer the downloaded file.

Restart the client.
ItemPhysic Mod for Minecraft Download Links:
For Minecraft 1.7.2
Full: Download from Server

Lite: Download from Server
For Minecraft 1.7.10
Full: Download from Server

Lite: Download from Server 
For Minecraft 1.8.0
Full: Download from Server

Lite: Download from Server
For Minecraft 1.8.9
Full: Download from Server

Lite: Download from Server
For Minecraft 1.9.0
Full: Download from Server

Lite: Download from Server
For Minecraft 1.9.4
Full: Download from Server

Lite: Download from Server 
For Minecraft 1.10.2
Full: Download from Server

Lite: Download from Server
For Minecraft 1.11.2
Full: Download from Server

Lite: Download from Server
For Minecraft 1.12.1/1.12
Full: Download from Server

Lite: Download from Server
For Minecraft 1.12.2
Full: Download from Server

Lite: Download from Server
For Minecraft 1.15.2
Full: Download from Server

Lite: Download from Server
For Minecraft 1.16.2
Full: Download from Server

Lite: Download from Server
For Minecraft 1.16.4
Full: Download from Server
You May Also Like: