What is Iron Chests Mod?
Iron Chests Mod 1.17.1/1.16.5-1.15.2 and 1.12.2 is a mod version of the game Minecraft, the game genre is no stranger to the gaming community. In this mod, players can replace wooden chests in the game with chests with other materials of larger size.
Iron Chests Mod allows you to create iron chests and many other materials to replace the wooden chests available in Minecraft games, and you will experience a much more interesting version of Minecraft, the ones. This chest has the same usage as a wooden chest but the capacity is much larger.
The preeminent features of Iron Chests Mod in Minecraft
Iron Chests Mod for Minecraft adds a lot of new chests to the game besides iron chests. These new chests are better than vanilla chests because of their larger volume and can be stacked side by side.
Also, these chests are still single when placed next to each other, so there is no need for space the size of 1 square when placing 2 chests side by side in the traditional way. Particularly, the chests with stone shells are more resistant to fire.
The Iron Chests mod adds 7 different types of chests, including bronze, iron, silver, gold, diamonds, crystals, and obsidian chests. Higher-level chests will have much larger storage space than wooden chests, some chests twice as large or even larger. Therefore, with Iron Chests Mod, players will not have difficulty in creating a space for treasure.
Moving your items from the old crate to the new one is also very simple with the Iron Chests mod. No worries because the mod also provides you with a series of upgrade items to help you upgrade your item-filled wooden crates into new ones with a much larger capacity. Just pick up the upgrade item and right-click on the corresponding crate, the crate will be upgraded to the next tier.
In addition to 6 types of chests, you can craft when you only install this mod are Iron Chest, Gold Chest, Diamond Chest, Crystal Chest, Obsidian Chest, and Dirt Chest when you install more mods with 2 types of resources: Silver and Copper. You can also craft and upgrade your existing chests to these 2 types of chests.
And all the new crates have a huge capacity, with the last tier, with just 1 single crate you can pour tons of stuff in with twice the capacity of a double wooden crate. You can also choose to upgrade the Diamond Chest to two types of chests, the Crystal Chest that lets us know what's in the crate and the Obsidian Chest is explosive.
Iron Chests Mod is lightweight, does not affect the overall performance of the system. The game is supported on most versions of Windows operating systems such as Windows XP, Windows Vista, Windows 7,8, and 10.
When you install this Minecraft Mod through Minecraft Forge, players will have valuable crafting recipes. For example, to create a bronze chest, you need a volume equal to 45 cells in a warehouse. Next is the recipe for creating iron chests, silver chests, gold chests, diamond chests, crystal chests, stone chests, and upgrade recipe packs to upgrade from regular chests to bronze chests.
Relative Post:
Download Falling Tree Mod 1.16.5/1.15.2
Timber Mod 1.16.4/1.15.2/1.14.4
BspkrsCore 1.16.3-1.12.2-1.7.10 – Bspkrs's Minecraft Mods
Screenshots: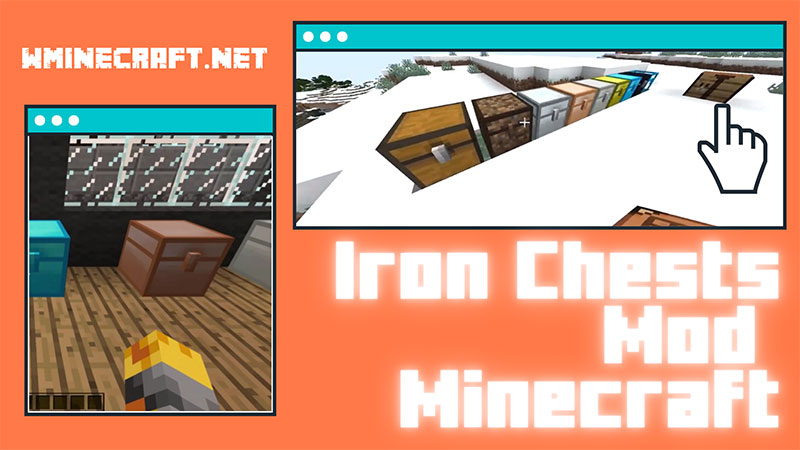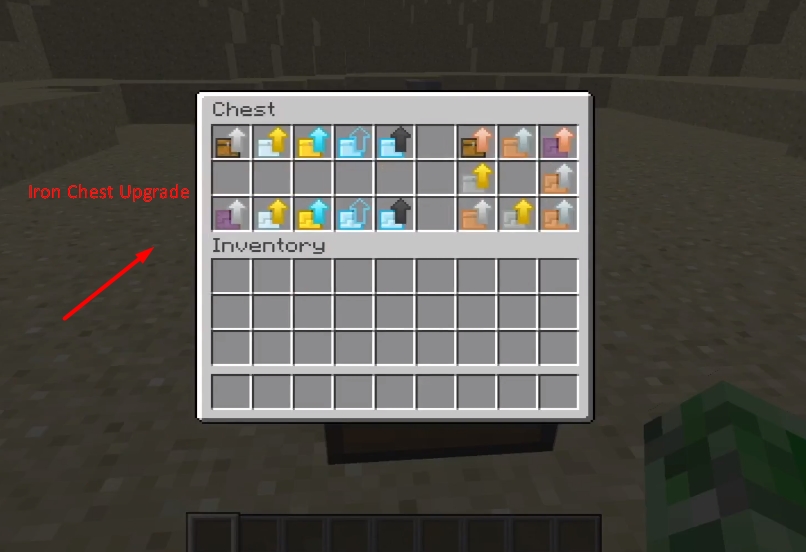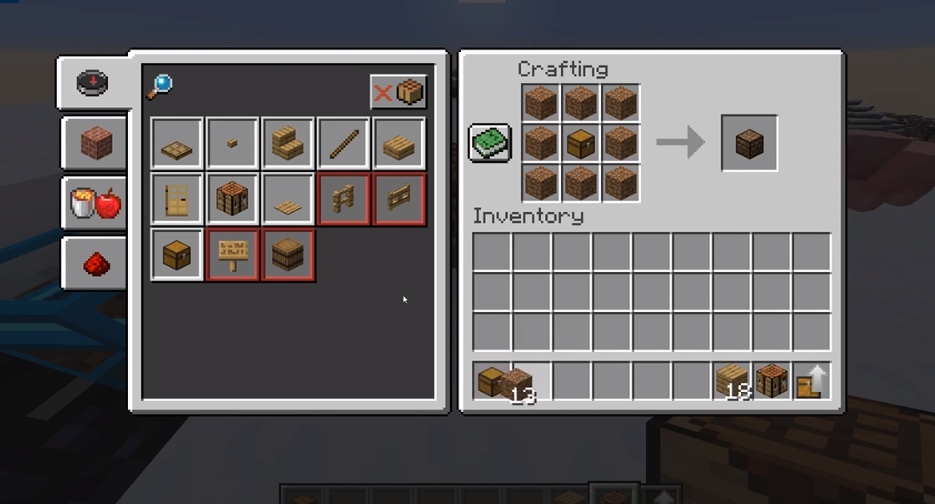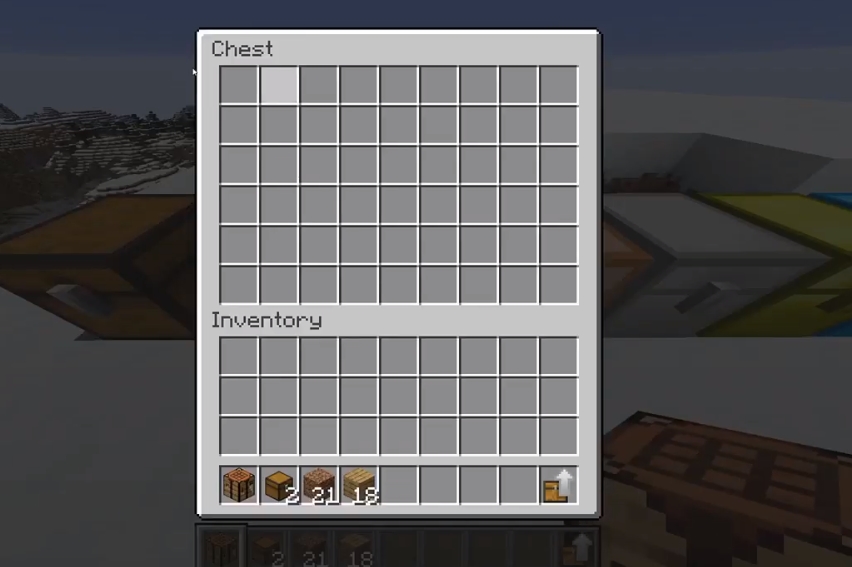 Note: Install Iron Chests Mod through Minecraft Forge and this mod must be played with the corresponding Minecraft version.
Iron Chests Mod will help you to solve all the problems of the inventory. Having more Iron Chests Mod will definitely help you much more conveniently in the game. I hope the above sharing can help you.
Mod Showcase:
Crafting Recipes:
Show Content »»
How to install?
Download and run the latest version of Minecraft Forge
Locate the Minecraft application folder.

On windows open Run from the Start menu, type %appdata% and click Run.
On mac open finder, hold down ALT and click Go then Library in the top menu bar. Open the folder Application Support and look for Minecraft.

Download the Mod
Move the downloaded Jar (zip) file into the "mods" folder
Launch Minecraft and Enjoy the mod.
Minecraft Forge (Modding API) Installation Guide
5 steps to successfully install Forge Minecraft
1. Access and Download select Minecraft forge version, then download the installer.
2. Requires installing Java on a computer. Open the .jar file you just downloaded, make sure 'Install Client' is selected, and click the OK button.
3. Run Minecraft and select the Forge profile, then click Play.
4. Select the Minecraft Forge menu on the left and the Mods button below Multiplayer.
5. Successfully, you can enjoy the mod just installed.
Iron Chests Mod 1.17.1/1.16.5-1.16.4-1.15.2-1.12.2-1.7.10 For Minecraft Download Links:
For Minecraft 1.7.2
Link Download :
For Minecraft 1.7.10
Link Download :
For Minecraft 1.8.0
Link Download :
For Minecraft 1.8.9
Link Download :
For Minecraft 1.9.0
Link Download :
For Minecraft 1.9.4
Link Download :
For Minecraft 1.10.2
Link Download :
For Minecraft 1.11
Link Download :
For Minecraft 1.11.2
Link Download :
For Minecraft 1.12.1/1.12
Link Download :
For Minecraft 1.12.2
Link Download :
For Minecraft 1.13.2
Link Download :
For Minecraft 1.14.4/1.14.3
Link Download :
For Minecraft 1.15.2
Link Download :
For Minecraft 1.16.1
Link Download :
For Minecraft 1.16.2
Forge version: Download from link 1 – Download from link 2

Fabric version: Download from Link 1 – Download from Link 2
For Minecraft 1.16.3
Fabric version Download From Server : 
For Minecraft 1.16.4
Forge version Download From Server : 
For Minecraft 1.16.5
Fabric version:

Forge version Download From Server : 
For Minecraft 1.17.1
Forge version:

Fabric version: