Do you want to know how to play Minecraft with friends? It's really very simple. In this blog post, we will cover seven different methods for playing Minecraft with the person or people you want. Whether you want to play online or offline, we have a method for you.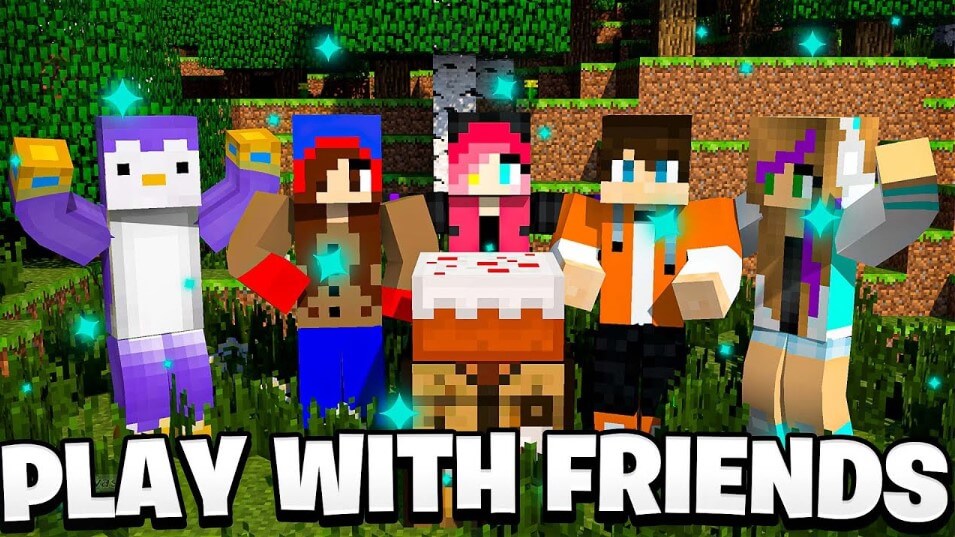 Minecraft is an incredibly versatile game that can be enjoyed by anyone, regardless of age or experience. With its open world gameplay and limitless possibilities, it's no wonder why the game has become so popular. If you're looking for a way to spend more time with your friends, look no further than Minecraft!
Note: Both the Minecraft Java Edition (JE) and Minecraft Bedrock Edition (BE) versions are covered by the instructions below.
Play Minecraft with friends via public servers
Minecraft Java Edition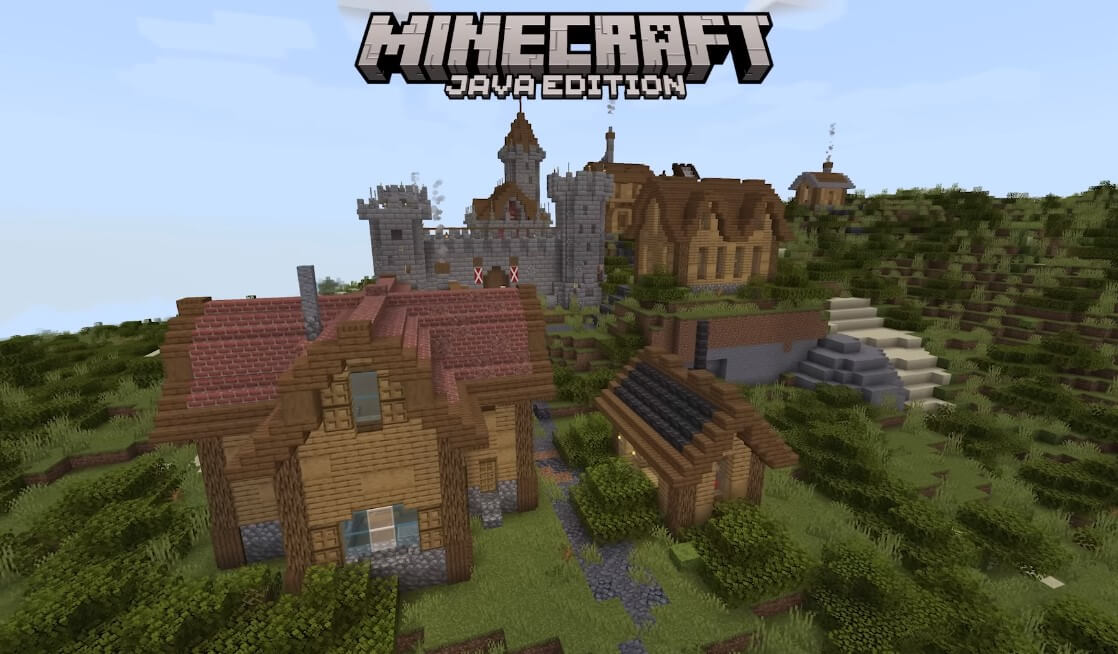 Most Minecraft Java players connect to one another through public servers. It costs nothing to join any of these servers. Any server listing website, such as MinecraftServers.org, can help you locate them. To find additional results, simply put "Minecraft Server" into your web browser.
How to join a Minecraft Server:
Copy the IP address of the server you want to join.
Go to the Multiplayer screen in the Minecraft client. Click Add Server or Direct Connection.
Paste the IP address into the Server Address box.
If you chose Add Server in step 3, enter the name of that server and click Done, then double-click the server in your list or select it and click Join Server. If Direct Connection is selected, click Join Server.
Minecraft Bedrock Edition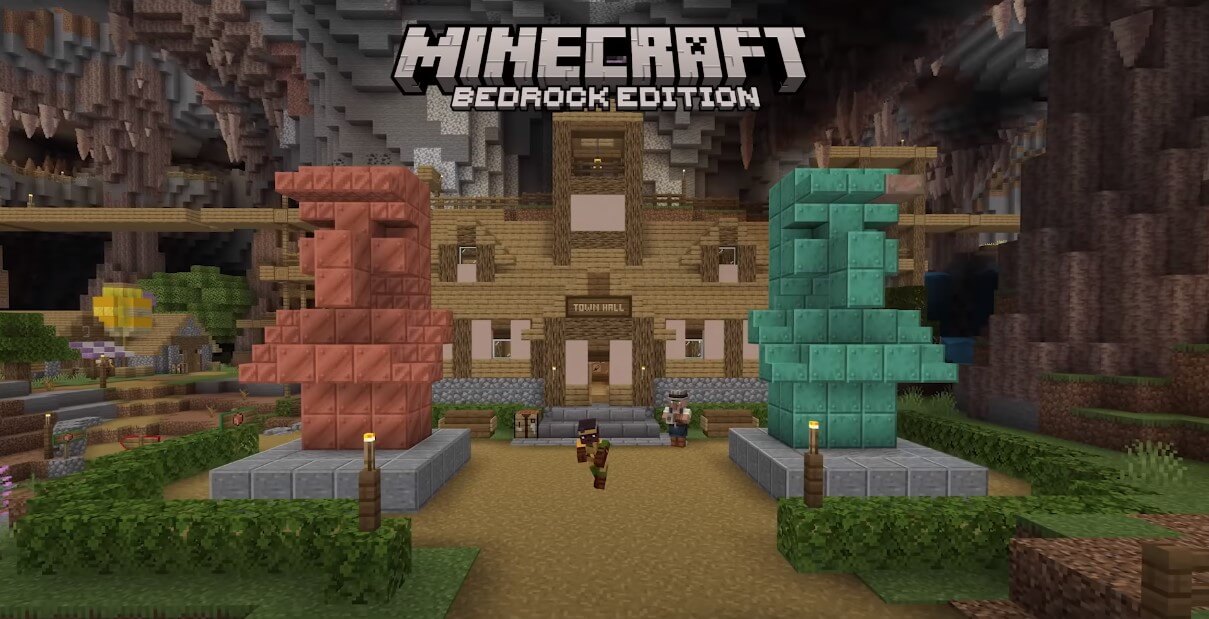 Minecraft Bedrock Edition still offers public servers that you may join to play Minecraft with your friends even though it's a scaled-down version of Java.
Open Minecraft BE. Click Play and go to the Servers tab.
You can choose from a list of Featured Servers that are massively multiplayer and include modes like Skywars, Build Battle, and more.
You can also add another server by clicking Add Server.
Enter the hostname, IP address, and port. Click Save to save this server.
Play Minecraft with friends on a private server
You must copy and paste the IP address of your friend's private server if it is being run by their PC or a third-party hosting service, exactly like you would with a public server.
How to find the IP address of Minecraft Server
Finding the IP address of the server is necessary whether you want to join a private or public server with thousands of other players. You won't have any trouble locating the Minecraft server's IP address.
For private server
Asking your friends directly for their IP is the quickest way to play Minecraft PC with them after which you can simply follow the guidelines below.
If you bought a host server from a third party, you may always check the site control panel or email after making the payment to find the IP address.
There are two ways to connect to LAN or the Internet if you are running the server on a personal computer.
For public servers
IP addresses are easier to find. On the Internet, a list search is possible. Here in this article, a few fantastic hosts that are deserving of a try are listed.
In order to move on to the next part and learn what to do, copy the necessary address to the clipboard (Ctrl + C on Windows and Cmd + C on Mac).
How to play Minecraft PE from another network via a private server
Open Minecraft and go to the Multiplayer panel once you have the IP address of the server you want to join. There are 2 ways to join a server in this scenario. Click Add Server to add a server to the list if you know you'll want to visit it again.
Use Direct Connection to avoid it appearing in the list if all you're attempting to do is connect to a specific Minecraft server.
The IP address you copied can also be entered by pasting it into the Server Address field.
Click Join Server to connect via direct connection. Click Join Server after selecting the server from your list or double-clicking it if you used Add Server, then go to the server from your list.
Some Minecraft servers to play with friends are worth trying:
Hypixel (IP: hypixel.net): Hypixel has been famous for a long time for many great reasons. You can play a variety of mini-games from Blitz Survival Games to Mega Walls or Murder Mystery.
UniverseMC (IP: mcc.universemc.us): UniverseMC has a Factions mode, which will make you want to play Minecraft every day. It's really "addictive". KitPVP is also a great way to hone your fighting skills.
Snapcraft (IP: mc.snapcraft.net): We've probably spent too much time playing Snapcraft's Prison mode. If climbing the prison ranks doesn't interest you, then give Parkour a try.
DestinyMC (IP: play.thedestinymc.com): Destiny MC's Skyblock mode offers a thrilling adventure. Every square block here is worth it.
RealismTown (IP: play.realismtownmc.com): RealismTown is an escape from it all. A simple survival server with customizable plugins, a bustling economy and friendly faces.
Play Minecraft with friends easily with Realms
Realms is not cross-platform compatible, although it does function on both Minecraft Java Edition and Minecraft Bedrock Edition. (Friends playing Minecraft Java Edition are unable to access the player's Realm in Minecraft Bedrock.)
The personal server edition of Minecraft is called Realms. The simplest approach to create your own imaginative world for you, a loved one, or pals is through this.
How to create Realm in Minecraft
Java Edition: Before using Realm, you must register. The 30-day free trial can be started and cancelled at any time.
Open Minecraft and choose Minecraft Realms after finishing the registration. To begin a new Realm while creating one for the first time, click. Before selecting a world style, you can name your realm here and provide a brief description.
You can create a new world, upload an existing world save, or look through the templates for Realms' World, Adventures, and Experiences.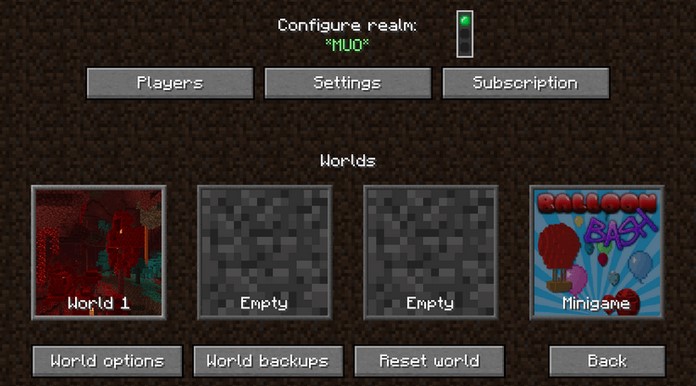 Once the realm has been created, click Players under Configure Realm. All that's left to do is click Invite player, enter each person's name, and then click Invite player again to establish a list of your server pals. You'll send an invitation to join that Realm to your pals.
Bedrock Edition: The process on BE is a bit different.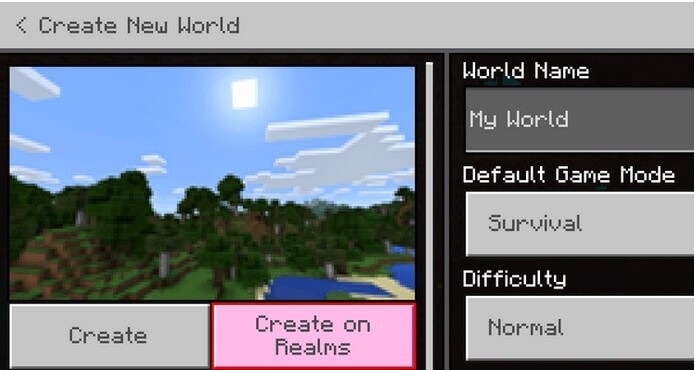 Open Minecraft BE and click Play. Go to Worlds and select Create New.
Select Create New World.
Select Create on Realms from the left panel. Choose 2 or 10 Realm players.
For 2 Player Realm: Name your Realm, read and agree to the agreement & conditions given, then select Create Realm.
For 10 Player Realm: Select Buy Now from the navigation list. Name Realm, agree to the terms and conditions given, select Start Free Trial.
How to join a Minecraft Realm
Java Edition: Open Minecraft and go to Minecraft Realm if a buddy invites you to join their realm.
Go to the right at the top of the screen to Minecraft Realms (small envelope icon). It includes the invitations you have yet to accept. To enter your friends' realm, click it.
Request an invitation code for the Bedrock Edition from the Realm developers. Think of realms.gg/abcxyz. Only the character is required after realms.gg.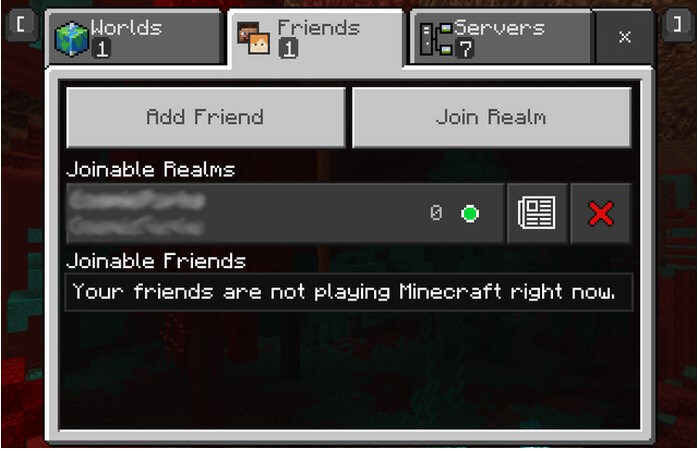 Click Play after Minecraft is launched. To join a realm, select Join Friends. Click Join after entering the invitation code you were given by the realm's owner. That's it.
How to play Minecraft with cross-platform friends
One of the many titles that offer cross-platform play is Minecraft Bedrock Edition. Here, it's important to keep in mind that both players must be using the same version. Players in Minecraft Bedrock Edition who are in Minecraft Java Edition are unable to play with you.
You can, however, play Minecraft Bedrock Edition on your iPhone or Android while your buddies use their Xbox, PC, or Switch. Connect with other players by utilizing one of the strategies on this list. Realms is the finest option out of all of them.
How to play Minecraft together over LAN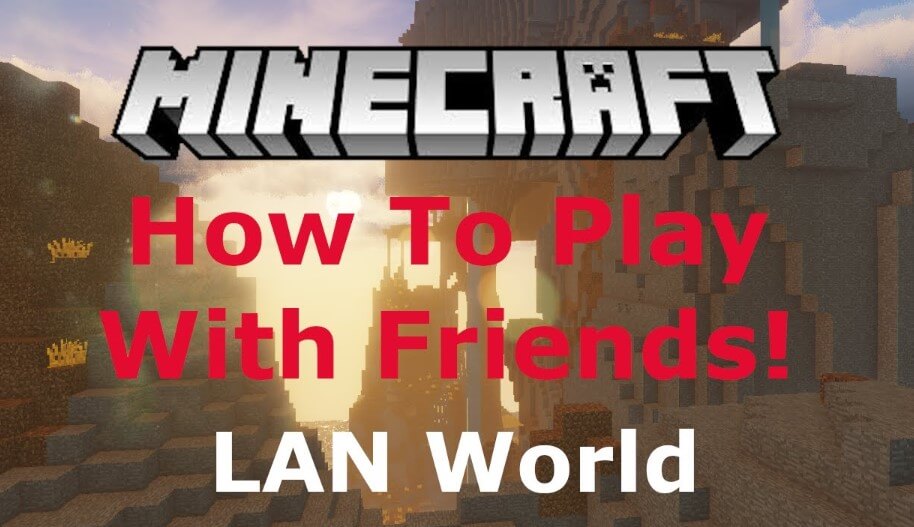 Java Edition
You can do this very simple if you are sharing the internal IP address of the person you wish to hang out with. Click Multiplayer after launching Minecraft. The local network game is automatically scanned by Minecraft.
The server list will display a LAN world that another player has made accessible to all players. You can either double-tap that server or select it and choose Join Server by clicking.
Bedrock Edition
In the Bedrock edition of Minecraft, LAN is the default connection method. Simply select the World tab. You can join any games that are accessible on the network you are currently using by clicking on them.
Split screen
When using LAN, you can play Minecraft Bedrock Edition (console only) in split screen mode with up to 4 people concurrently.
The ways to play Minecraft with friends are listed above. I hope you find this post to be beneficial.