Do you want to have Extreme Reactors Mod 1.18.1, 1.17.1 for Minecraft? Extreme Reactors mod mainly is a Big Reactor mod programmed, transformed to allow the players use this mod in the new versions of Minecraft currently, Extreme Reactor has already applied in some versions such as 1.9.4 and 1.10.2 so it is a key to allow Mod Developer to complete a set of construction design and then creating a giant electric machine for later versions!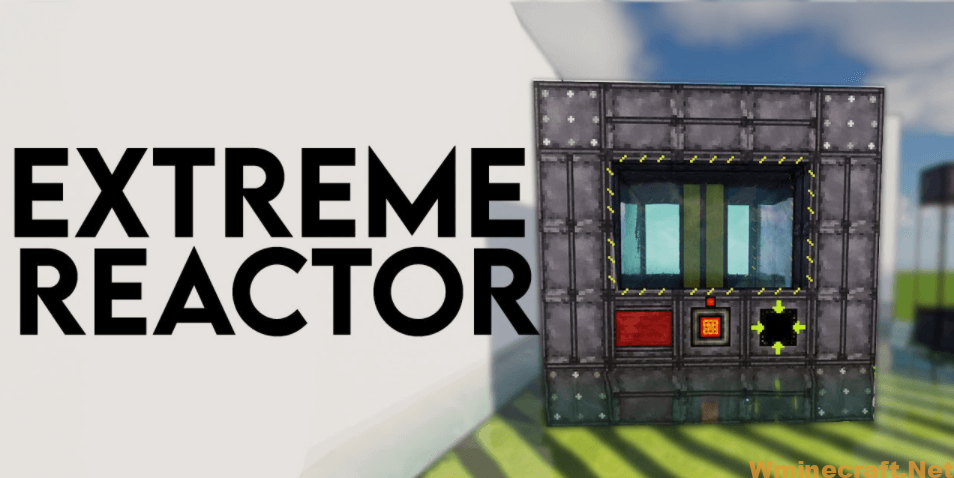 How to install Download Extreme Reactors Mod for Minecraft?
Follows 5 Steps below to install Download Extreme Reactors Mod for Minecraft on Windows and Mac :
1. Download and install Minecraft Forge, you can read the instructions below the article.
2. Download the Extreme Reactors Mod for Minecraft.
3. Open the . minecraft folder and then enter the mods folder. Important: Some older versions of Forge may not have the 'Open Mods Folder' button. If this is the case, create the directory under the name mods.
Windows:
Press the Windows key +R at the same time
Type %appdata% and press enter
Find folder Minecraft and then look for the Mods folder within that
Mac:
Click on the desktop and then press Command+Shift+G all at the same time
Type ~/Library and press enter
Open the folder Application Support and then Minecraft.
4. From here, drag in the mods file downloaded (.jar or .zip) you wish to add.
5. Run Minecraft, and you should now see the new mod installed in the list!
Enjoy Download Extreme Reactors Mod for Minecraft, If there is an error, please comment on this article we will support.
Features:
– In-game documentation is available with the The Extreme Book! (you need Patchouli too)
– The Reactor and Turbine comes in two initial variants: Basic and Reinforced
The Basic variant is your early game choice: cheap and small (5x5x5 max for the Reactor, 5x5x10 for the Turbine)
The Reinforced variant if your heavy duty one: machines as big as you want (check your server config file) and build from steel ingots (or a botload of iron if your pack lack steel)
– The internal buffers (energy / fluids) size of any Reactors and Turbines is a function of the machine size.
– There are now two general tipes of Power Taps and Fluid Ports: active and passive
– an Active one will send out power or fluids (or retrive them) automatically to the block connected to it
– a Passive one will send out power or fluids (or accept them) ony if the block connected to it request it
– using both types allow you to fine tune your energy or fluids distribution network
– The Access Port has gone Solid … the old girl is not as good as it was in the past at converting fuel ingots to liquid fuel. But it's still does a good jot at it
– The Fuel Rod rendesing is even more FPS friendlier than before. You should have not rendering performance problems even with a huge number of Fuel Rods in your Reactors
– Reactor / Turbine Forge Energy Charging Port. Use it to charge items that use energy (FE) to operate. Open the GUI and put the item in the input slot in the center (more info in the book).
– Turbine Rotor can be build with any combinatios of blades you want (provided that their variant match the Turbine's and, well, it is a valid rotor :)) and will be animated using the shape you build
– New fancy and FPS friendly GUI because i like fancy stuff and you like your FPSs
– The Reinforced Computer Port support CC-Tweaked LUA program to help you manage your Reactors and Turbines
– Modpack authors can use the Creative Water Generator / Steam Generator to create self sustaining Turbines setups or as a rare loot for their players
– Ore-regen: the mod can re-generate it's ores by setting the "enableWorldRegeneration" config option to true.
Worldgen must be enabled too, and so does the specific ore options you want to re-generate. If you need to re-generate chunks again, increate the value of the config option "userWorldGenVersion"
Extreme Reactors Mod Screenshots: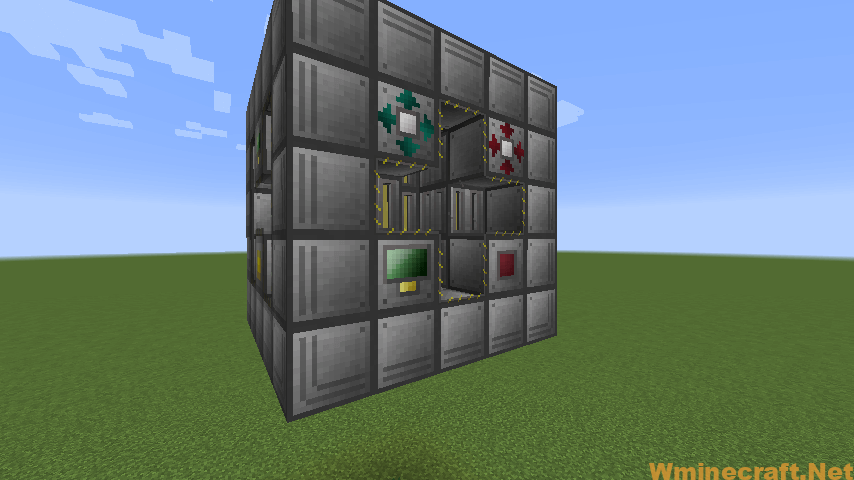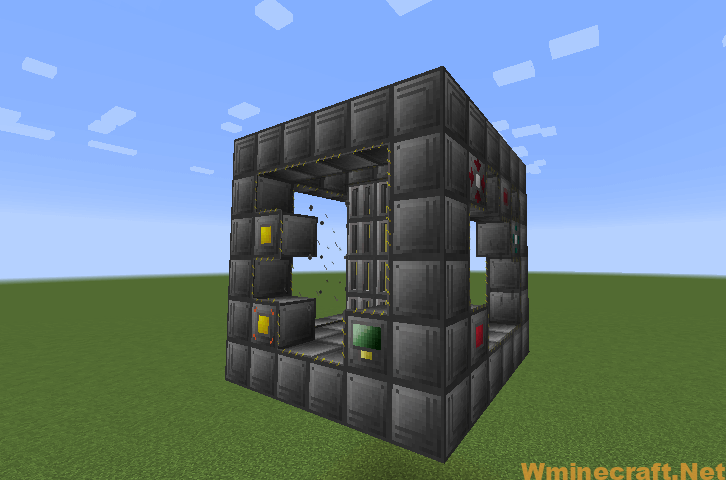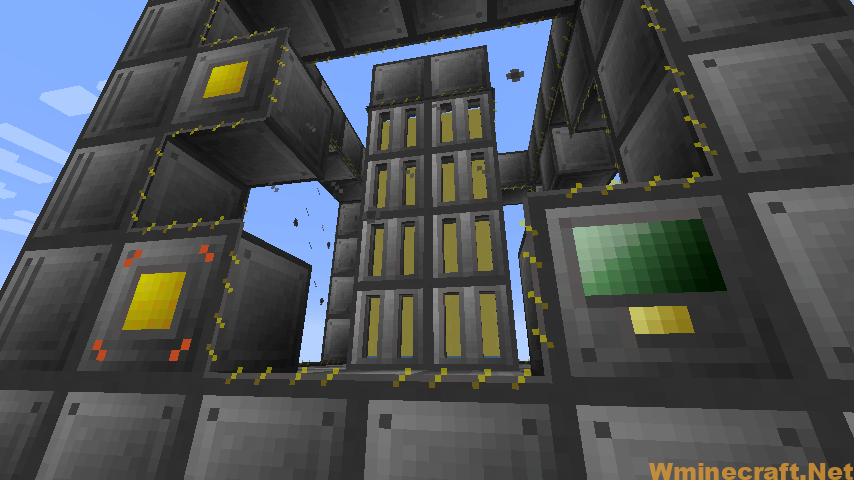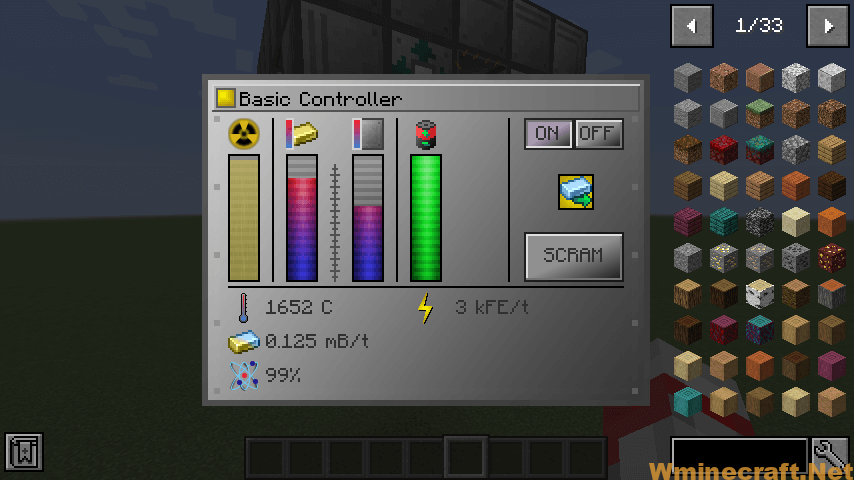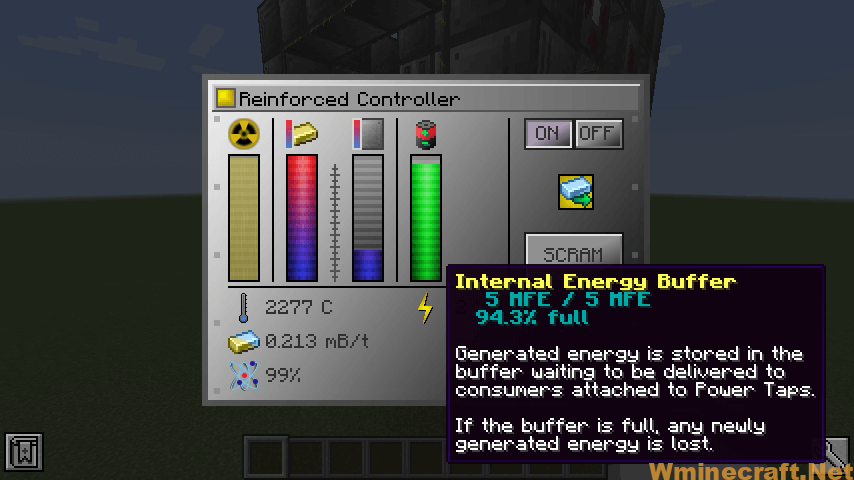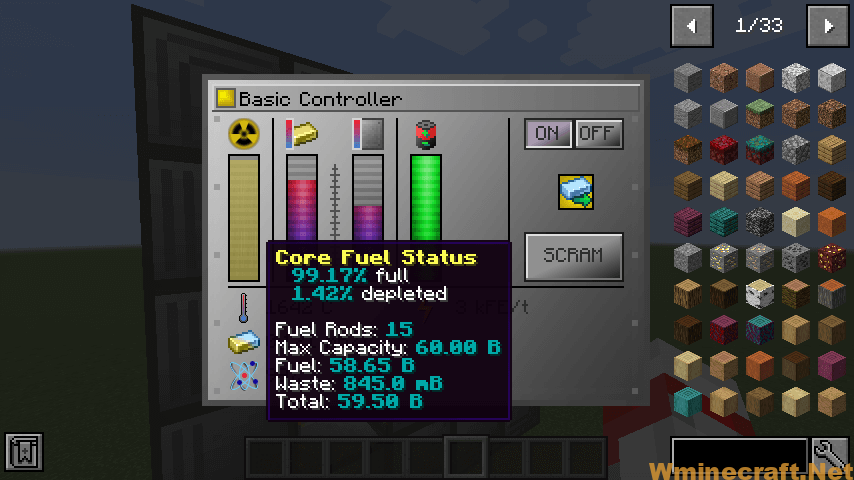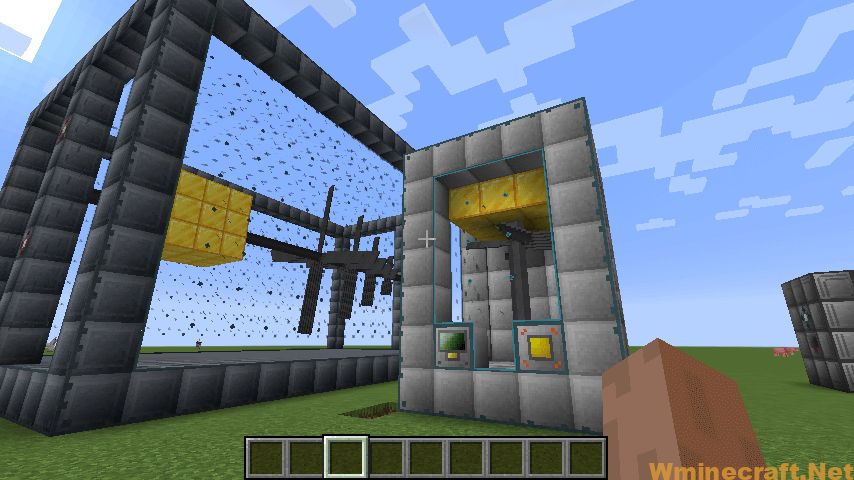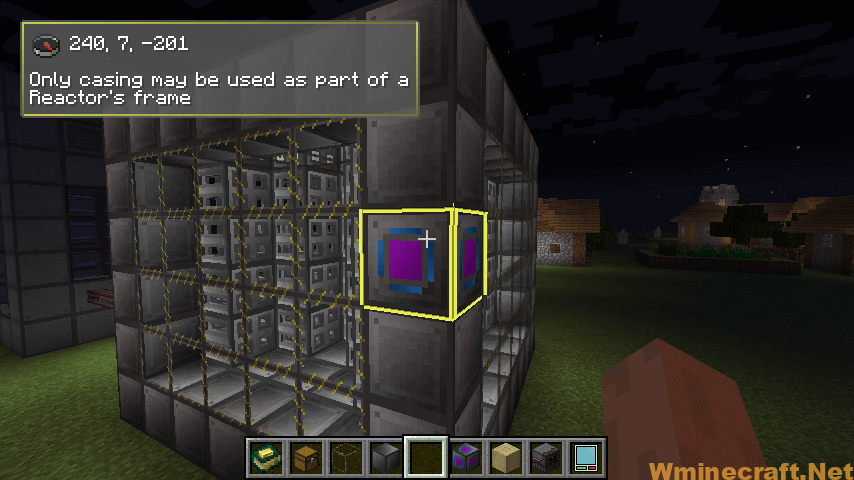 Extreme Reactors Mod 1.18.1, 1.17.1 Download Links:
Minecraft Game version 1.10.2:

Minecraft Game version 1.11.2:

Minecraft Game version 1.12.2:

Minecraft Game version 1.16.5:

Minecraft Game version 1.17.1:

Minecraft Game version 1.18.1:

How To Download and Install Minecraft Forge (Modding API)?
Minecraft Forge is a free, open-source server that allows players to install and run Minecraft mods. 4 steps to install forge for windows, mac, Linux
1. Download Minecraft Forge at the website, select the version of Minecraft you want to run, then download the installer using your browser.
2. Open the .jar file you just downloaded (Run installer as Administrator), make sure Java is installed on your operating system
3. Select Install Client or Install Server if you want to install for your server, and click OK. Wait about 2 minutes, and you will see a success message.
4. Launch Minecraft and select the Forge profile, then click Play.
5. You will see Minecraft Forge in the lower-left corner and the Mods button under Multiplayer.
Congratulations on successfully installing Minecraft Forge and experimenting with Extreme Reactors Mod for Minecraft downloaded.
If there are errors, please comment on this article.