Ever wished you could automate clicking in Fabric(mc)? Now you can, with this Auto Clicker Mod! This mod is quick and easy to install, and lets you click anywhere on the screen with just a few clicks. So why not try it out today?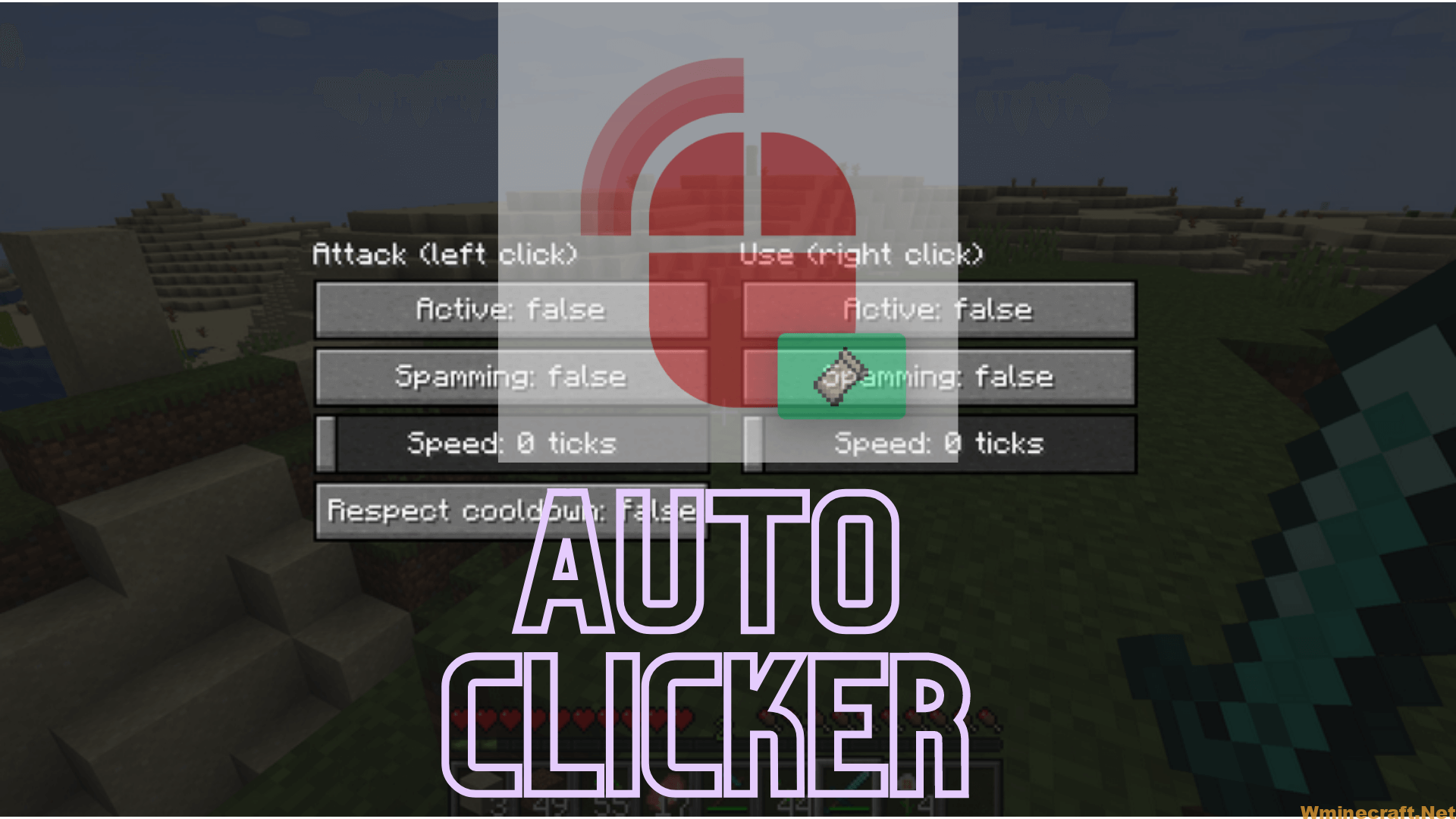 How to install Download Auto Clicker Mod for Minecraft?
Follows 5 Steps below to install Download Auto Clicker Mod for Minecraft on Windows and Mac :
1. Download and install Minecraft Forge, you can read the instructions below the article.
2. Download the Download Auto Clicker Mod for Minecraft.
3. Open the . minecraft folder and then enter the mods folder. Important: Some older versions of Forge may not have the 'Open Mods Folder' button. If this is the case, create the directory under the name mods.
Windows:
Press the Windows key +R at the same time
Type %appdata% and press enter
Find folder Minecraft and then look for the Mods folder within that
Mac:
Click on the desktop and then press Command+Shift+G all at the same time
Type ~/Library and press enter
Open the folder Application Support and then Minecraft.
4. From here, drag in the mods file downloaded (.jar or .zip) you wish to add.
5. Run Minecraft, and you should now see the new mod installed in the list!
Enjoy Download Auto Clicker Mod for Minecraft, If there is an error, please comment on this article we will support
See more:
Features:
Auto click (hold & spam) for Right and Left click
Support for AFK farms when respecting cool down
Configurable spam timeout (speed)
(almost) No janky key press logic, all native Minecraft key button handling.
Feature to Benefit
Standard benefits:
– Save time clicking.
– Click in Fabric(mc) faster and more easily.
Emotional benefits:
– Spend less time on mindless tasks, and more time with the things you love.
– Feel like a superhero with this amazing mod!
How to use (Subject to change)
Open GUI with O (default key) to enable and edit the settings of each button being clicked
Use I (default key) to enable auto clicker
Option descriptions
Active: Enables that key to be held when Auto Clicker is active (holding)
Spamming: Enables per tick spamming meaning every tick the button is quickly pressed and un-pressed
Speed: Speed controls how fast (per tick) the spamming will happen, 0 being the quickest, 10 being the slowest
Respect cooldown: Will Attack only once the cooldown has cooled down
Auto Clicker Mod 1.19.2, 1.18.2 Download Links:
Minecraft Game version 1.16.5:(Fabric version)
Minecraft Game version 1.17.1:(Fabric version)
Minecraft Game version 1.18.2:(Fabric version)
Minecraft Game version 1.19:(Fabric version)
Minecraft Game version 1.19.1:(Fabric version)
Minecraft Game version 1.19.2:(Fabric version)