Searchlight Mod – a special block that doesn't emit light on its own, but casts an invisible Light Source Block in the direction of choosing.
When a player right-clicks a Searchlight block, it rotates in the player's direction, moving a Light Source block.
The purpose of this block is to light up areas where having a visible light source would be an aesthetic detriment, but do it in a way that would fit Mojang's vision of Vanilla Survival Minecraft.
Holding a Searchlight will display a beam that points from a Searchlight to its Light Source and shows the Light Source's hitbox.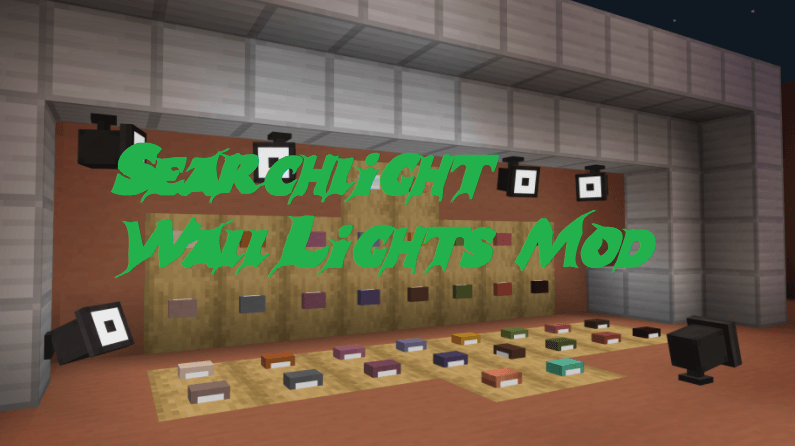 How to install Download Searchlight (& Wall Lights) Mod 1.16.5 for Minecraft?
Follows 5 Steps below to install Download Searchlight (& Wall Lights) Mod 1.16.5 for Minecraft on Windows and Mac :
1. Download and install Minecraft Forge, you can read the instructions below the article.
2. Download the Download Searchlight (& Wall Lights) Mod 1.16.5 for Minecraft.
3. Open the . minecraft folder and then enter the mods folder. Important: Some older versions of Forge may not have the 'Open Mods Folder' button. If this is the case, create the directory under the name mods.
Windows:
Press the Windows key +R at the same time
Type %appdata% and press enter
Find folder Minecraft and then look for the Mods folder within that
Mac:
Click on the desktop and then press Command+Shift+G all at the same time
Type ~/Library and press enter
Open the folder Application Support and then Minecraft.
4. From here, drag in the mods file downloaded (.jar or .zip) you wish to add.
5. Run Minecraft, and you should now see the new mod installed in the list!
Enjoy Download Searchlight (& Wall Lights) Mod 1.16.5 for Minecraft, If there is an error, please comment on this article we will support.
Technical details
Fabric version has a dependency: Fabric API
A searchlight tries to face the player when it gets placed. If a raycast in the player's direction yields no result, if won't create a Light Source. If you right click a Searchlight and a raycast yields no result, it won't move a Light Source.
Light Source is placed 1 block away from any surfaces (if possible) to avoid collision with liquids, is not waterloggable, and gets moved in the direction of a Searchlight when replaced, broken or attempted to get pushed by a piston.
Light Source block can interfere with Observers, tree growth, plant growth etc.
Both Searchlight and Light Source are tile entities and get broken by pistons.
Light Source placing raycast (when you right-click a Searchlight) doesn't go through water, but it goes through transparent blocks and transparent sides according to vanilla lighting rules. E.g. it can go through appropriately rotated stairs.
Raycast works within the chunks loaded by the server, but manipulating a Searchlight will cause an unloaded chunk with a Light Source to load and vice-versa.
Light Source that somehow happened to have no associated Searchlight will not be automatically deleted, but won't get restated if replaced manually.
Recipes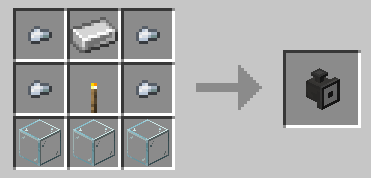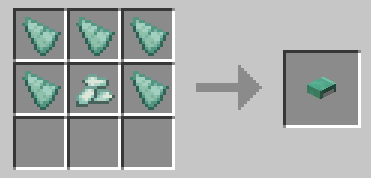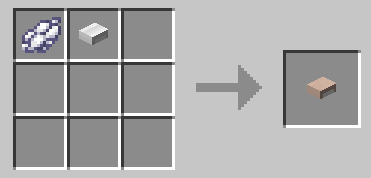 Searchlight (& Wall Lights) Mod Screenshots: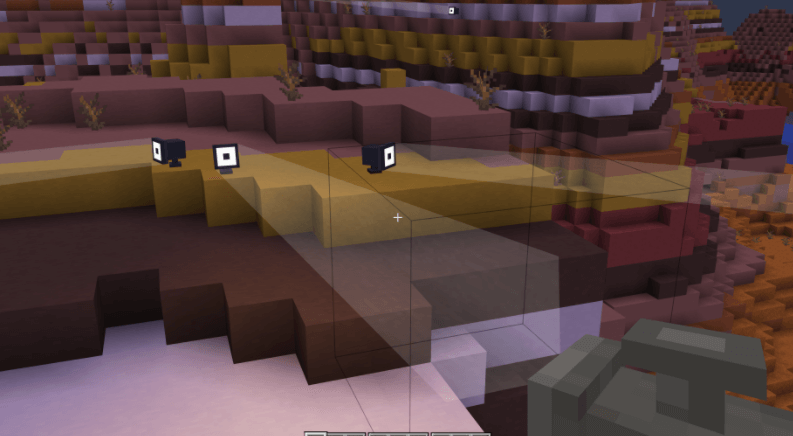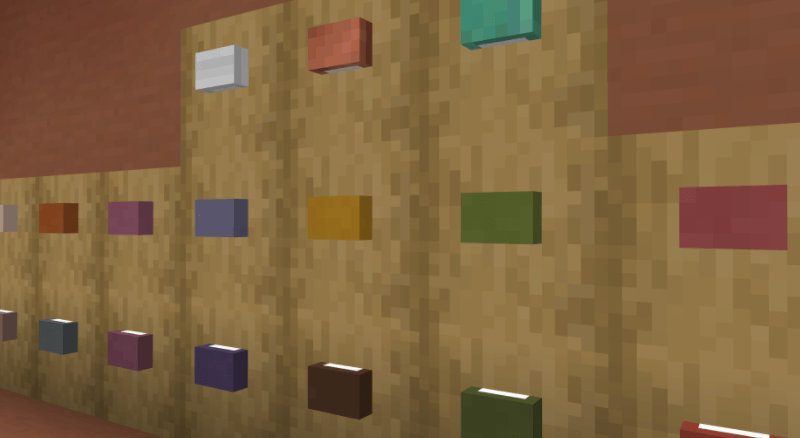 Searchlight (& Wall Lights) Mod 1.16.5 Download Links:
Minecraft Game version 1.16.5
Fabric:

Forge:

How To Download and Install Minecraft Forge (Modding API)?
Minecraft Forge is a free, open-source server that allows players to install and run Minecraft mods. 4 steps to install forge for windows, mac, Linux
1. Download Minecraft Forge at the website, select the version of Minecraft you want to run, then download the installer using your browser.
2. Open the .jar file you just downloaded (Run installer as Administrator), make sure Java is installed on your operating system
3. Select Install Client or Install Server if you want to install for your server, and click OK. Wait about 2 minutes, and you will see a success message.
4. Launch Minecraft and select the Forge profile, then click Play.
5. You will see Minecraft Forge in the lower-left corner and the Mods button under Multiplayer.
Congratulations on successfully installing Minecraft Forge and experimenting with Searchlight (& Wall Lights) Mod 1.16.5 for Minecraft downloaded.
If there are errors, please comment on this article.