The ZeroCore mod is a Minecraft Core Mod that was created by the user under the username ZeroNoRyouki. As a core mod, this mod does not provide any new content to the game, but instead features codes for handling basic mechanics in Minecraft Forge including network messages processing, ore generation support and more. The ZeroCore 2 Mod can be used by other mod authors and developers to create their own mods without having to worry about coding anything themselves.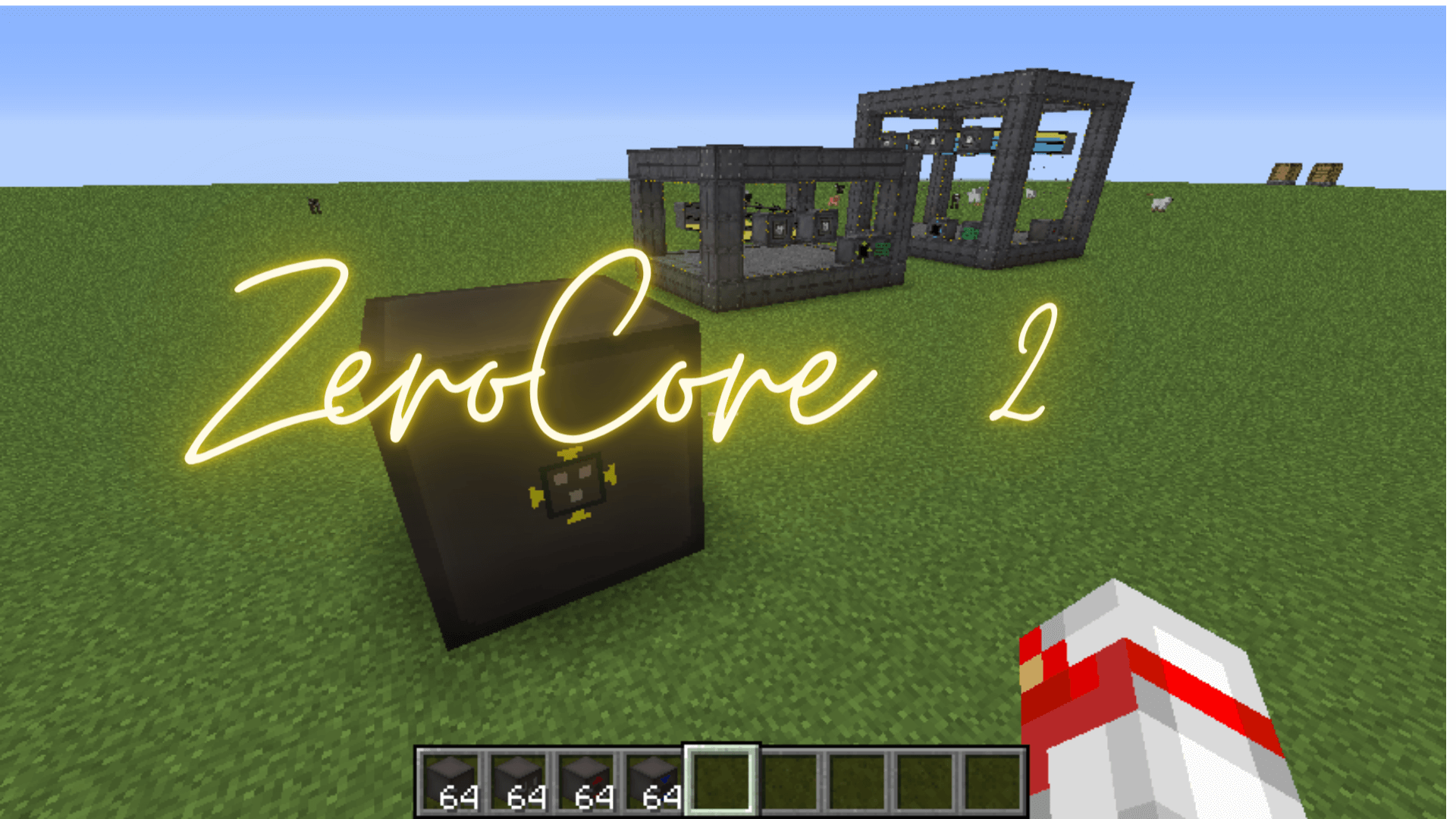 How to install Download ZeroCore 2 Mod for Minecraft?
Follows 5 Steps below to install Download ZeroCore 2 Mod for Minecraft on Windows and Mac :
1. Download and install Minecraft Forge, you can read the instructions below the article.
2. Download the ZeroCore 2 Mod for Minecraft.
3. Open the . minecraft folder and then enter the mods folder. Important: Some older versions of Forge may not have the 'Open Mods Folder' button. If this is the case, create the directory under the name mods.
Windows:
Press the Windows key +R at the same time
Type %appdata% and press enter
Find folder Minecraft and then look for the Mods folder within that
Mac:
Click on the desktop and then press Command+Shift+G all at the same time
Type ~/Library and press enter
Open the folder Application Support and then Minecraft.
4. From here, drag in the mods file downloaded (.jar or .zip) you wish to add.
5. Run Minecraft, and you should now see the new mod installed in the list!
Enjoy Download ZeroCore 2 Mod for Minecraft, If there is an error, please comment on this article we will support.
Features:
It contains code to handle the basic mechanics of the game and Forge, including:
– handlers to process network messages on the correct thread
– new GUI system
– a base TileEntity implementation that simplifiy data syncronization between server and remote clients, updates and GUI handling
– helper classes and blockstate properties to handle connected textures
– standard configuration handler with built-in support for in-game configs changes
– standard ore generator and re-generation
– much more
It's also the home of a revised multiblock API that support multiple client mods without performance penalities
ZeroCore 2 Mod 1.17.1/1.16.5 Download Links:
Minecraft Game version 1.12.2:

Minecraft Game version 1.16.3:

Minecraft Game version 1.16.4:

Minecraft Game version 1.16.5:

Minecraft Game version 1.17.1: