Bees are important. Without them, there would be no honey or wax, and the world would be a very different place. Productive Bees Mod is an addon for Forestry that aims to improve all game mechanics related to bees. More than 50 new bees have been added, along with 32 new hives – all available to players who install Productive Bees Mod!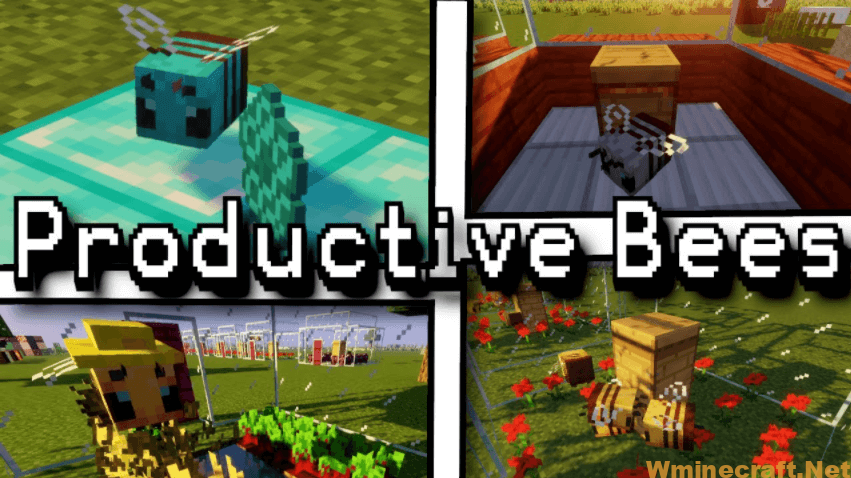 How to install Productive Bees Mod for Minecraft?
Follows 5 Steps below to install Productive Bees Mod for Minecraft on Windows and Mac :
1. Download and install Minecraft Forge, you can read the instructions below the article.
2. Download the Productive Bees Mod
3. Open the . minecraft folder and then enter the mods folder. Important: Some older versions of Forge may not have the 'Open Mods Folder' button. If this is the case, create the directory under the name mods.
Windows:
Press the Windows key +R at the same time
Type %appdata% and press enter
Find folder Minecraft and then look for the Mods folder within that
Mac:
Click on the desktop and then press Command+Shift+G all at the same time
Type ~/Library and press enter
Open the folder Application Support and then Minecraft.
4. From here, drag in the mods file downloaded (.jar or .zip) you wish to add.
5. Run Minecraft, and you should now see the new mod installed in the list!
Enjoy Mod , If there is an error, please comment on this article we will support.
New blocks
Advanced hive. With its help, bees can produce resources. They will be produced automatically. Bees, however, will not attack the player when collecting resources.
Expansion box. With the help of the block, you can expand the capacity of the hives.
Centrifuge. You can extract resources from honeycombs, as well as extract wax.
Mucous nest. Suitable for slimy bees.
Single nests. Can sometimes be found in the world. With their help, you can produce resources.
Dragon Egg Hive. The best house for expensive bees.
Items
Bee cage. You can transport the bees to the right places.
Honey treat. Calms angry bees.
A bucket of honey. For storing honey.
Bees
iron;
gold;
lapis lazuli;
redstone;
emerald;
diamond;
luminous;
quartz;
magmatic;
flaming;
ender bee;
skeletal;
zombie bee;
wither bee;
dragon;
dye bee;
woody;
ranch bee;
single;
modified.
Bees will be able to produce items of the same name. The golden bee is gold, the diamond bee is diamonds. Modified bees are suitable for industrial mods. They can be used to obtain brass, titanium, bronze and other alloys.
New honey
A special honey has been added that can heal bees.
Mod integrations:
Patchouli: Install to get access to the in-game guide book
Buzzier Bees: Different wood variants of the advanced beehive and expansion box are available if Buzzier Bees is installed along with the mods providing wood types for BB beehives.
The Bumblezone: Productive bees and their comb blocks has a chance to spawn in The Bumblezone dimension.
The One Probe or Jade: Displays extra information for nests and hives
JEI: Absolutely needed to look up breeding recipes and bee requirements
Productive Bees Mod Screenshots: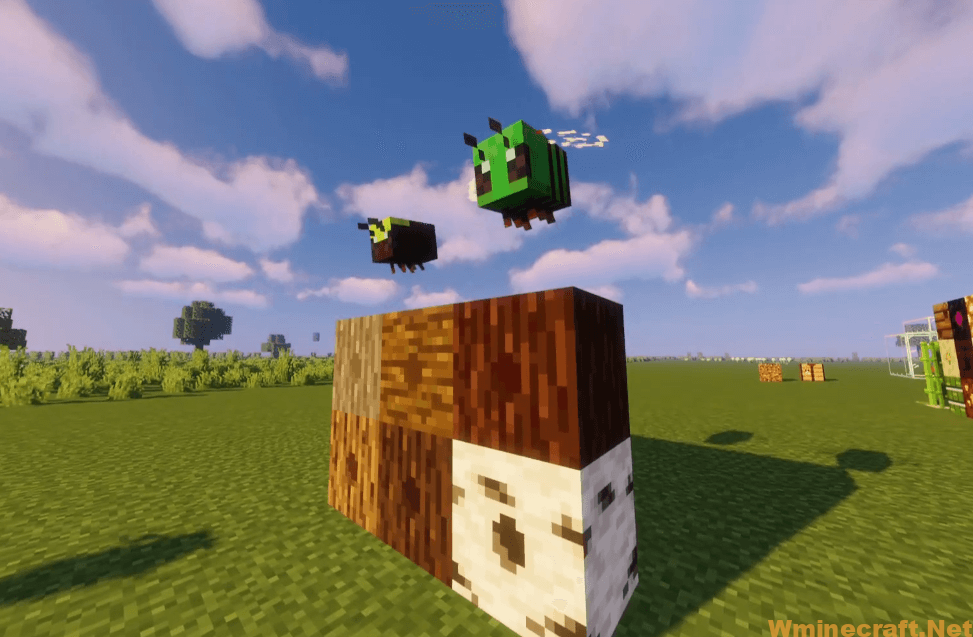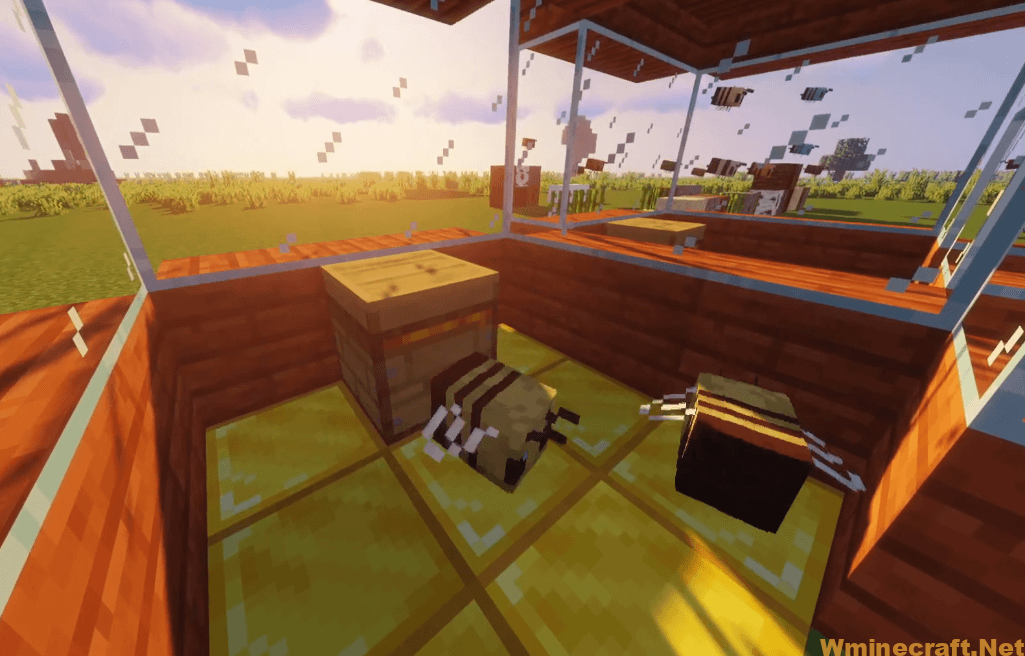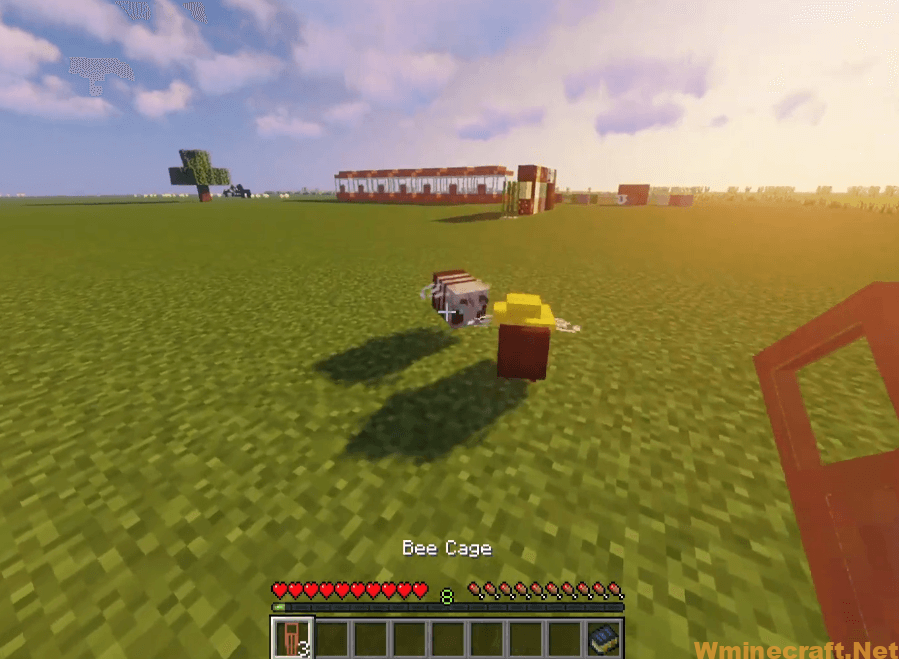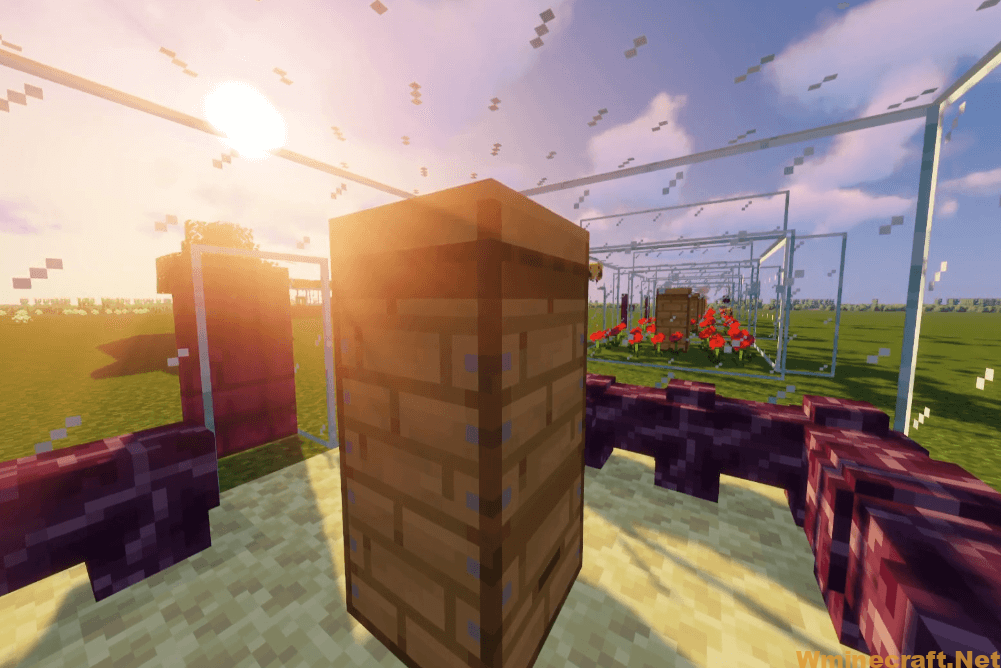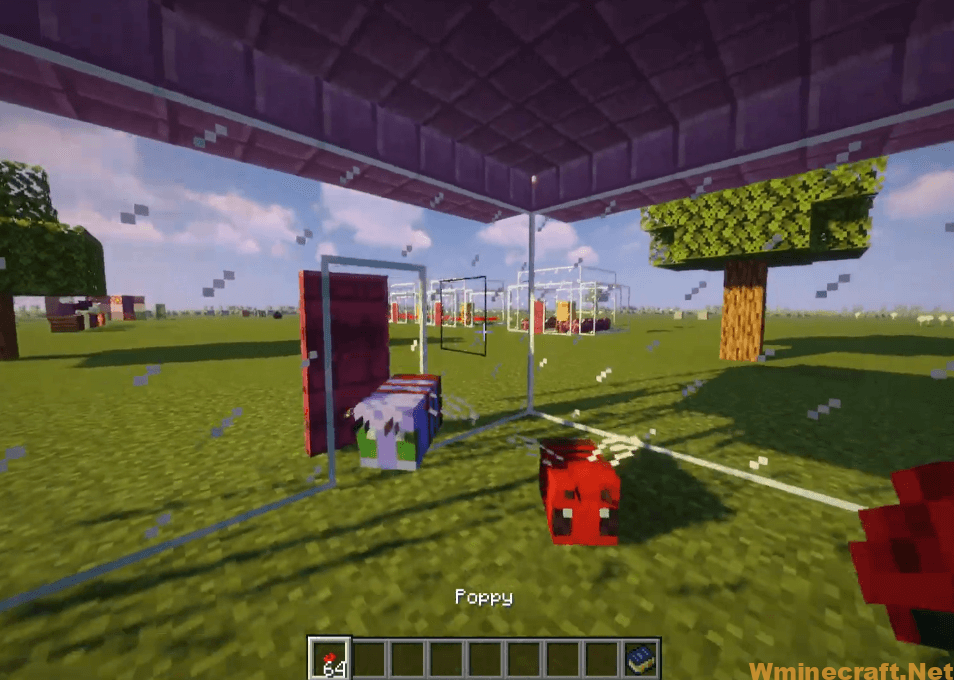 Productive Bees Mod 1.18.2, 1.17.1 Download Links:
Minecraft Game version 1.16.5:

Minecraft Game version 1.17.1:

Minecraft Game version 1.18:

Minecraft Game version 1.18.1:

Minecraft Game version 1.18.2: