Mining is more fun, and faster with a laser beam.
What is Mining Gadgets Mod?
Mining Gadgets 1.18.2 ->1.15.2 is a mod that offers us the possibility to abandon the peaks to perform mining tasks. With this mod installed, you can manufacture a kind of laser gun, called "Mining Gadget", that will allow you to mine any block in the game faster, more comfortably and from a greater distance than with an expected peak and current.
The "Mining Gadget" features can be improved from the installation of modules that bring various improvements. To install modules and improvements to the Mining Gadget, you'll need to manufacture the Modification Table. This artboard will allow you to install modules away, which will allow you to increase the range of action—battery modules, which will give you greater autonomy. Modules to automatically illuminate as we mine. And much more.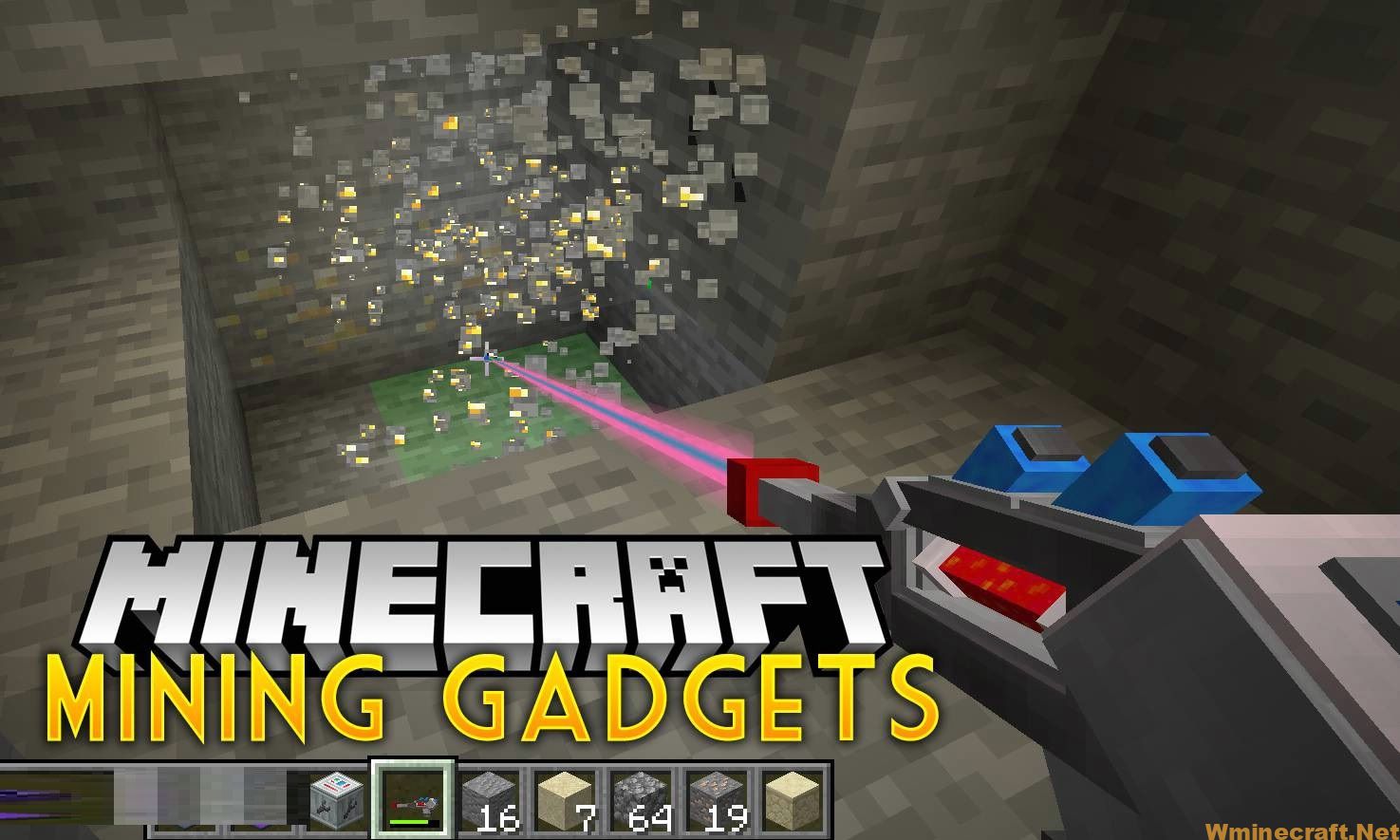 This laser beam can be configured in terms of operation. To do this, with the laser in your hand, you will press "Shift + right mouse click". In this configuration interface, you can define whether you want to mine areas of 1×1, 3×3, etc.
How to install Mining Gadgets Mod with Minecraft Forge
1. Download Minecraft Forge Installer and Download the Mining Gadgets Mod.
2. Right-click Forge Installer, Run as Administrator and click OK to install Forge.
(You can skip this step if you have Minecraft Forge installed)
3. Open Start on desktop> Open Run (Or you can use the Windows + R
keyboard shortcut)
4. Type% appdata% into Run and press Enter.
5. Go to /.minecraft/mods folder
6. Place the jar file of the mod you downloaded in the mod folder and then run
Minecraft.
7. Run.You can now use the laser beam for mining tasks!
Minecraft Forge (Modding API) Installation Guide:
5 steps to successfully install Minecraft Forge
1. Access and Download select Minecraft forge version, then download the installer.
2. Requires installing Java on a computer. Open the .jar file you just downloaded, make sure 'Install Client' is selected, and click the OK button.
3. Run Minecraft and select the Forge profile, then click Play.
4. Select the Minecraft Forge menu on the left and the Mods button below Multiplayer.
5. Successfully, you can enjoy the mod just installed.
Previews: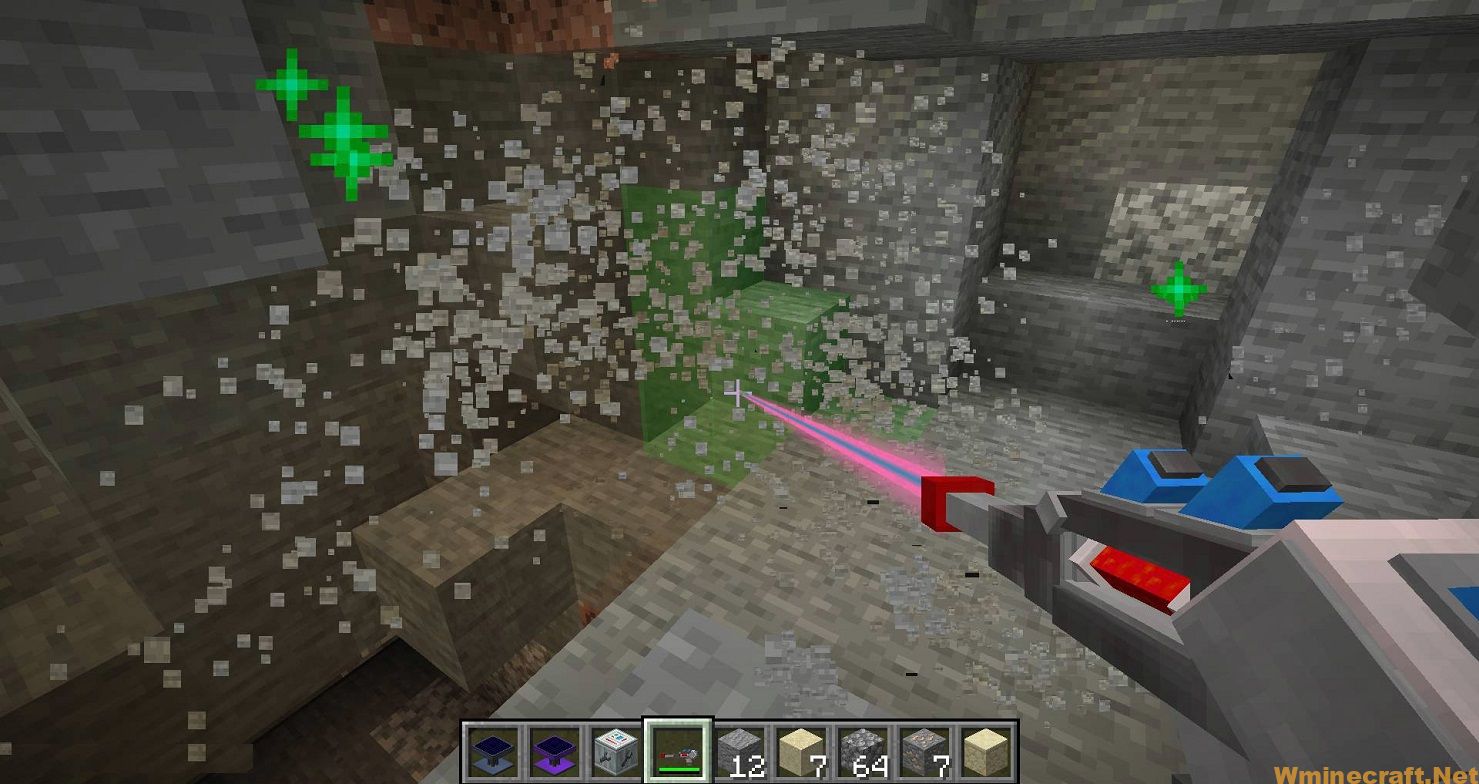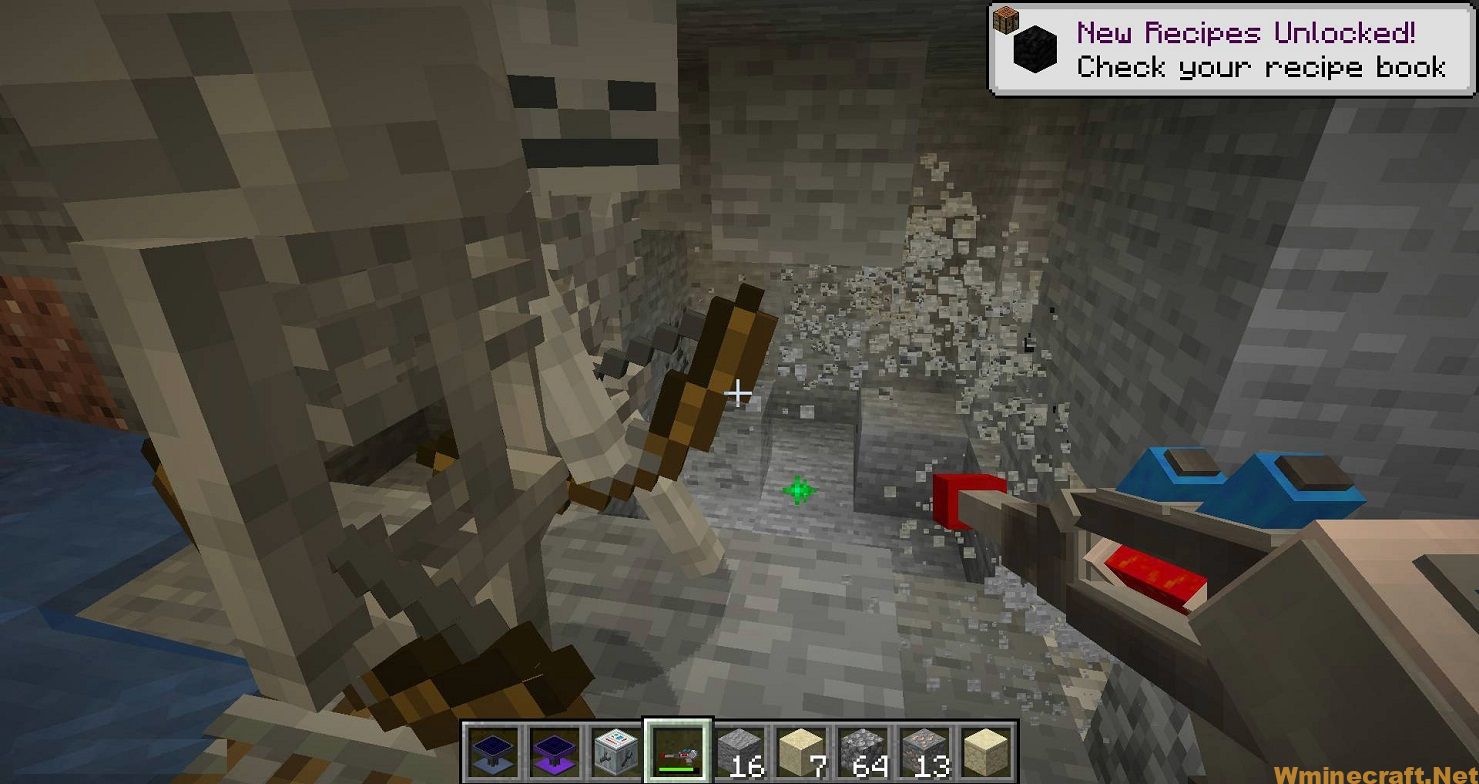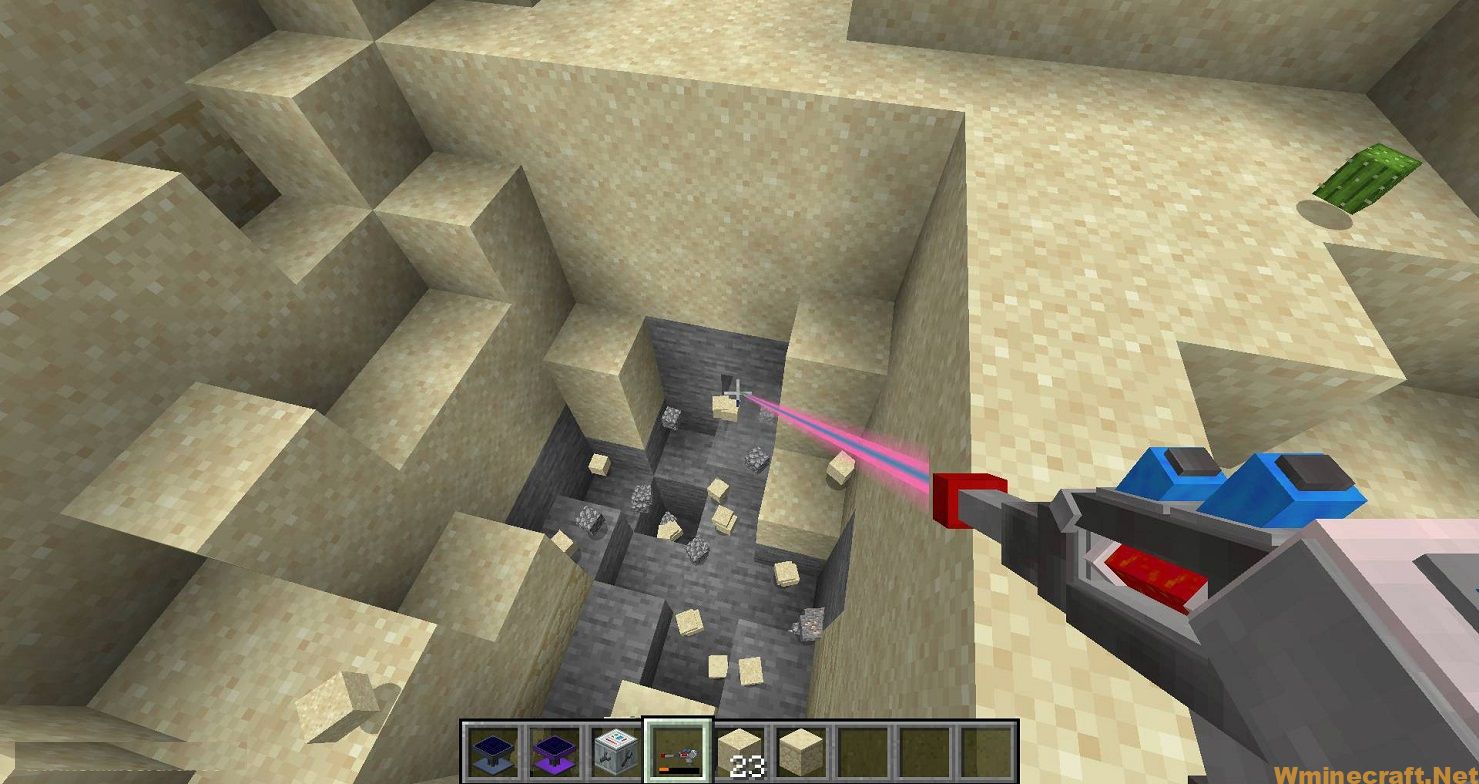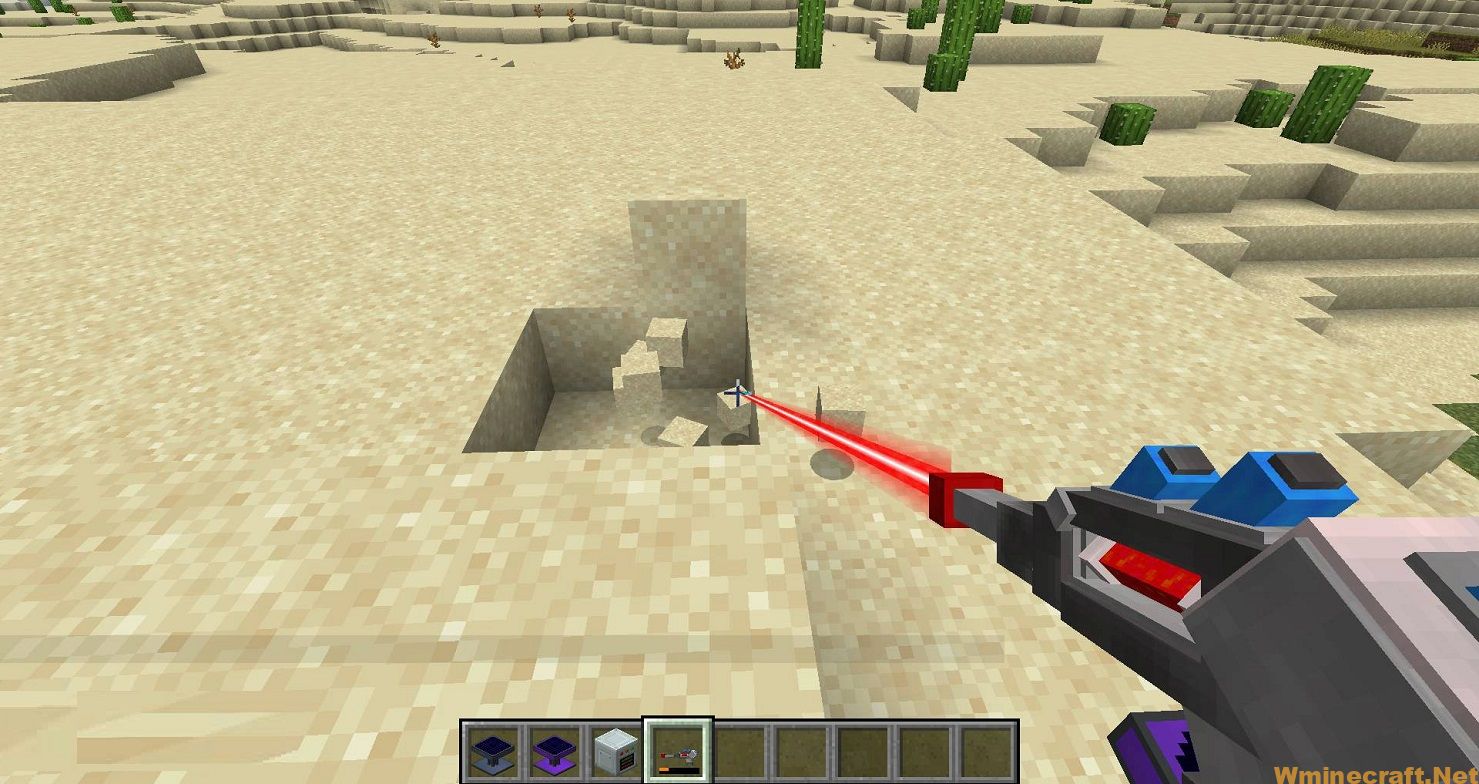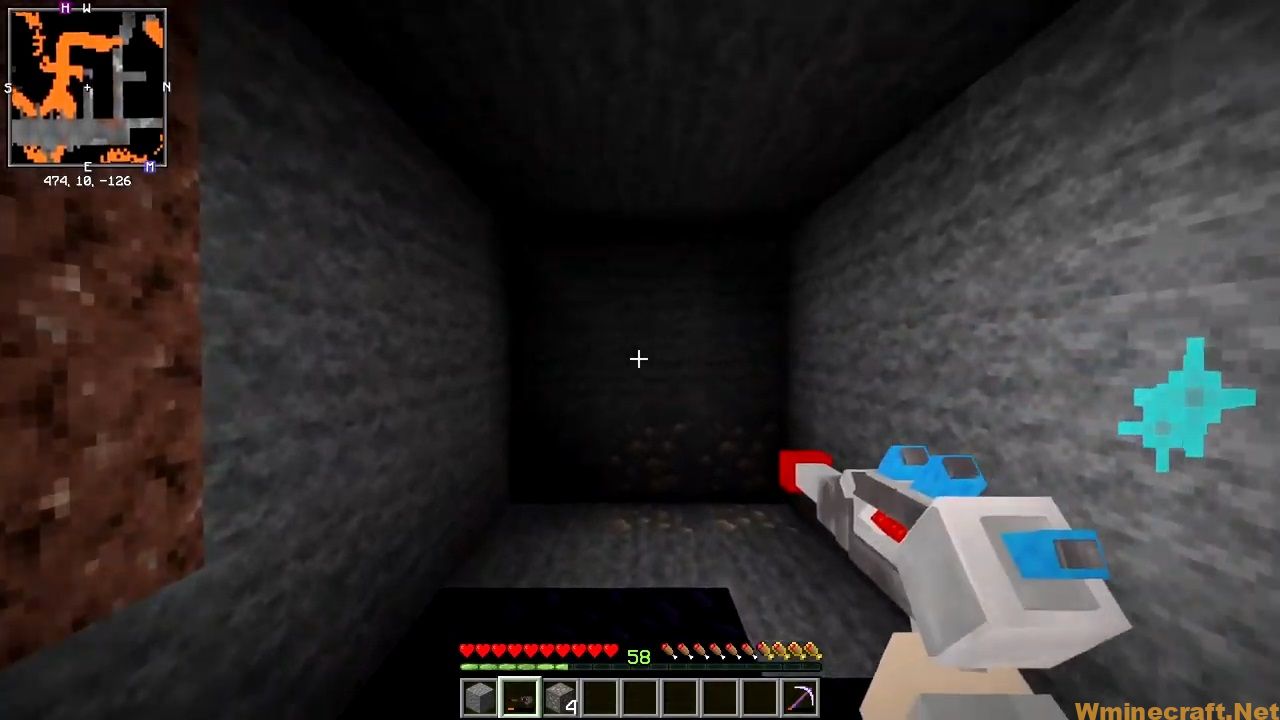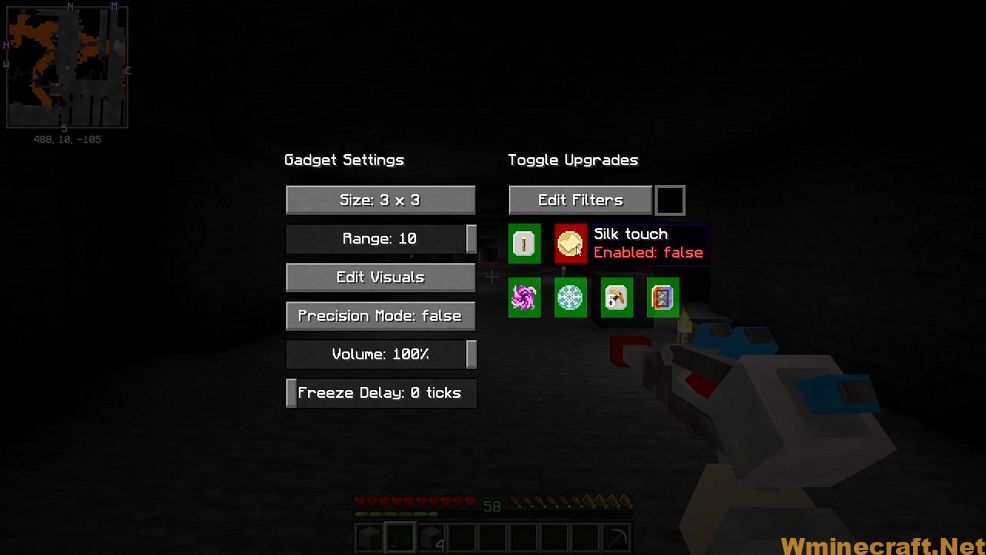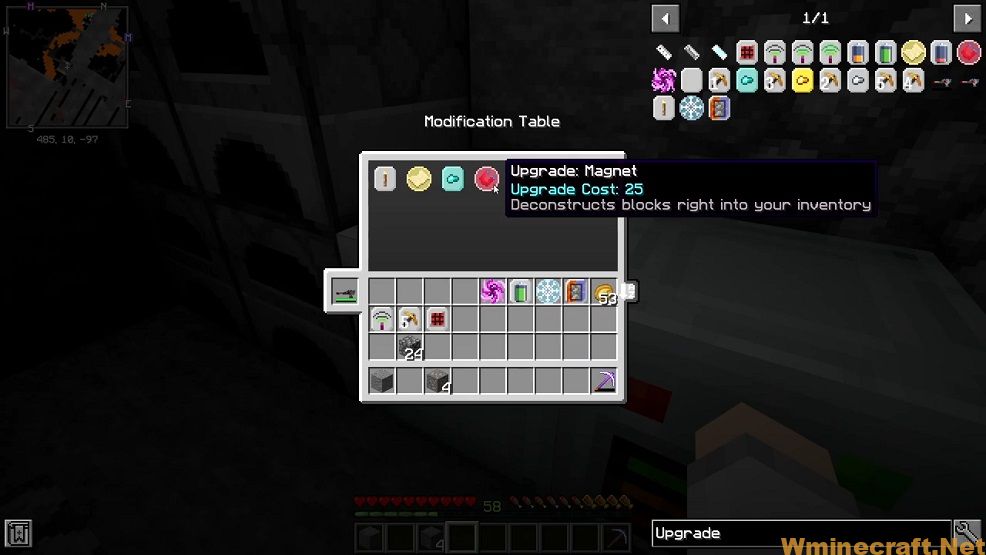 Showcase:
Sometimes you want a quick change of pace when it comes to mining. Pickaxes. Drills. Bores. Robots. Quarries. These are all great options. Now you can use lasers too if you want.
MAYBE YOU LIKE IT!
FAQ:
Which is the latest version of Minecraft Forge?
The latest version of Minecraft Forge is 1.16.5. The latest recommended version of Minecraft Forge is 1.15.2; Minecraft Forge (Modding API) is heavily installed at versions 1.15.2,1.12.2. Some mods require a specific version of Minecraft Forge. New version of Minecraft Forge 1.16.5 has less testing, and many mods do not support it.
How do you download Minecraft Forge?
First, head to Minecraft forge and download the program. You want to make sure that you download the version of Forge that corresponds to the version of Minecraft you have, Select the Minecraft Forge menu on the right side of this website.
Do you have to have Minecraft to use forge?
Yes, Make sure you have Minecraft installed.Minecraft Forge only works for Minecraft: Java Edition. Minecraft for PC, XBox One and PS4 cannot be modded.
Is modding Minecraft illegal?
No, modding Minecraft is not illegal.
How do you fix a Minecraft Forge crash?
The first step to fix the Minecraft forge crash is to press Windows + R Step 1: The first step to fix the Minecraft forge crash is to press Windows + R to open the Run command box. Here, type %appdata% and click OK to open the Data Roaming folder. Step 2: In the Roaming section, there will be a folder called .minecraft; click on that folder to access inside. Step 3: In the .minecraft section we right-click> select New> Select NewFolder to create a completely new folder. Step 4: This new folder you can name as you like, as long as it is easy to remember and here we will name it wminecraft.net Step 5: Proceed to re-login Launcher of Minecraft, remember as Launcher of Minecraft forge. Step 6: Then we choose Edit profile, as in Minecraft forge is to select a profile with corresponding Minecraft forge. Step 7: Click on Game Directory and copy the directory path that we created just now to paste into the section in Profile Editor. After the above operation, you re-enter the game and review the modes you have set; from now on, you need to put the Mod into the new wminecraft.net folder we created; this way will fix the best Minecraft forge crash.
Download Mining Gadgets Mod for Minecraft (1.18.2 ->1.15.2)
Mining Gadgets Mod For Mc 1.14.4:
Mining Gadgets Mod For Mc 1.15.2:

Mining Gadgets Mod For Mc 1.16.2:

Mining Gadgets Mod For Mc 1.16.3:

Mining Gadgets Mod For Mc 1.16.4:

Mining Gadgets Mod For Mc 1.16.5:

Mining Gadgets Mod For Mc 1.17.1:
Mining Gadgets Mod For Mc 1.18:
Mining Gadgets Mod For Mc 1.18.2:
Author: Direwolf20, Lumous ❘ Rating: 4.44 − 189 votes