Minecraft Guide Book Mod is an awesome mod that adds in a Guide Book to your Minecraft world. This Guide Book has recipes for every crafting recipe in the game, as well as information about blocks and items. If you are new to Minecraft, then this Guide Book is perfect for you! The Guide Book also features pictures so you can easily find what you need. It's easy to install and use – just follow the steps below!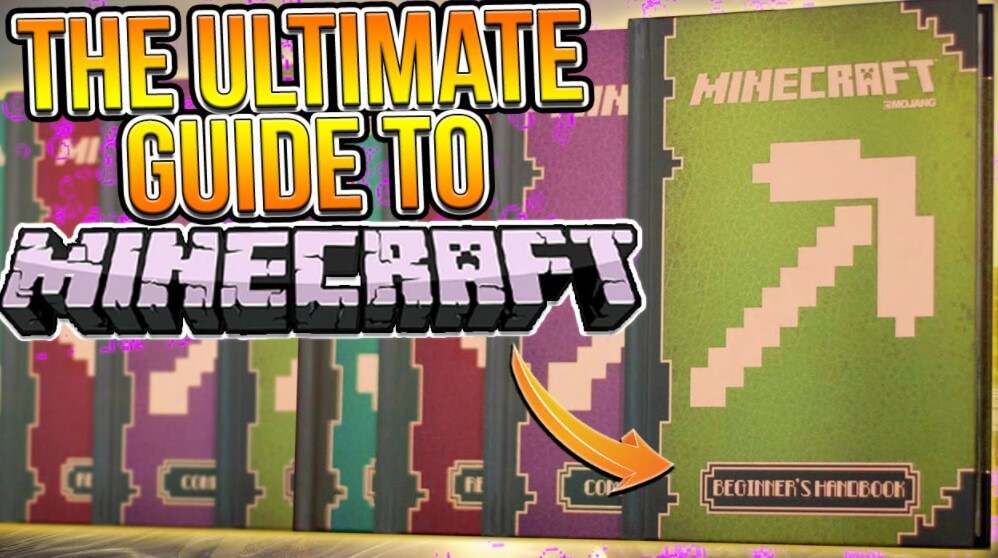 Supported features
XML-based book files

Includes support for alternative localized books

Book-style hierarchy inspired by HTML but adapted for Minecraft's content

book > chapters > sections > paragraphs > spans
supports formatted text, images and item stacks

Automatic flow layout of text and images inside paragraphs (inline style only)
Automatic pagination of sections
Element conditions: hide chapters, sections or paragraphs based on mod presence or Game Stages
Template system: allows reusing common book structures
Recipe support: allows displaying recipes by output item or recipe name
Hyperlinks: navigate within the book, open web URLs, or copy text to the clipboard.
Planned/wanted features
From most likely to most crazy:
Server-provided book content.
The ability to bind links to commandblock commands.
The ability to listen for link clicks, and handle them from other mods.
In-book search and index.
Bookmarks.
Quest-tracking features and achievement display.
Page-flip animation.
Feel free to suggest more features!
Can I use this in <X>?
Yes. Unless <X>'s license is incompatible with this mod's, which is unlikely.
Screenshots :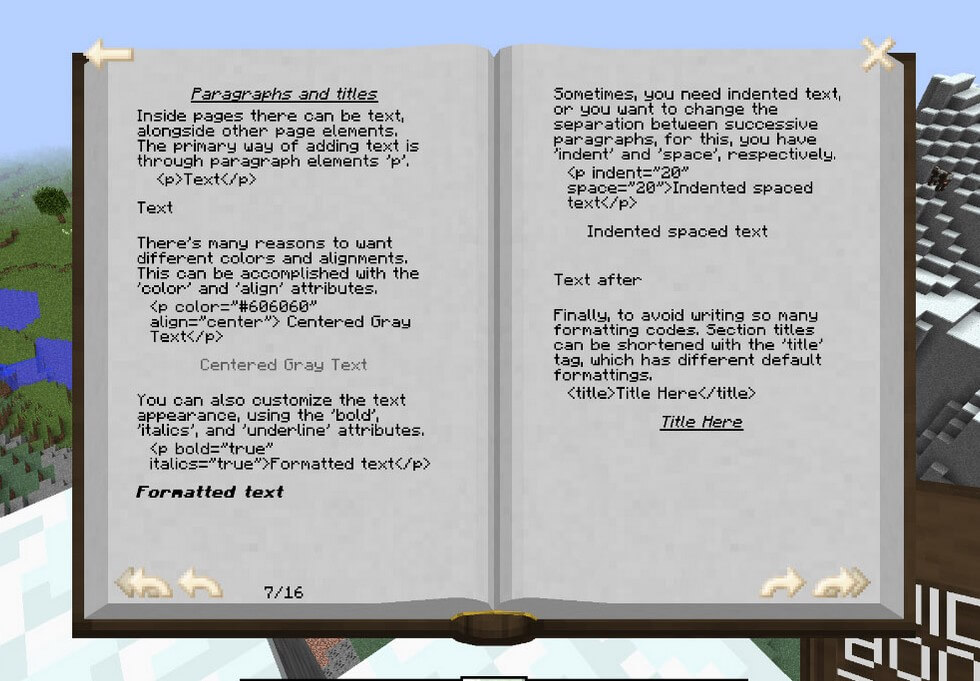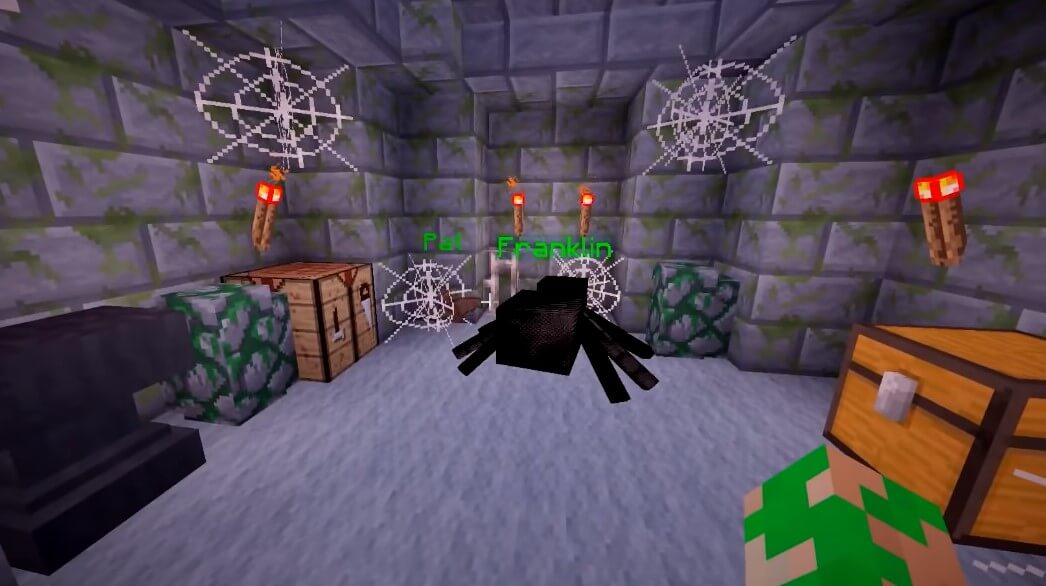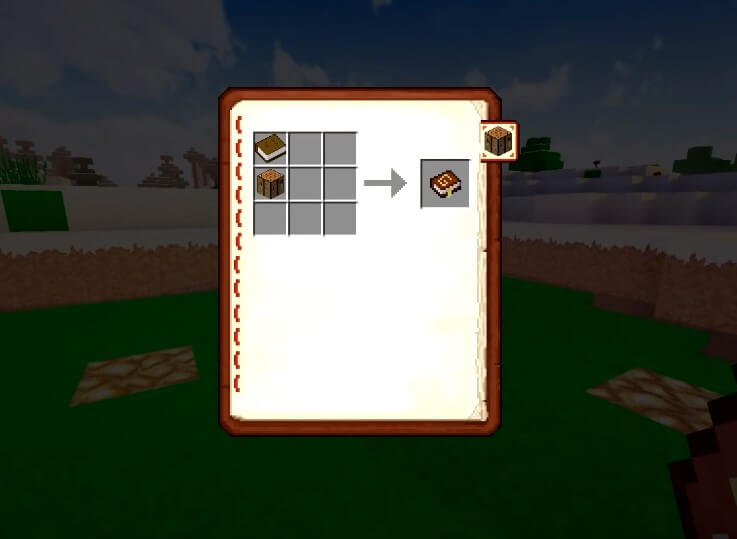 How to install
To run this Mod you must first install Minecraft Forge
Download the More Commands Mod.
See instructions for downloading and installing Minecraft Forge
After you have installed Forge successfully
Now on the main screen of your computer, hold down the Windows R key
After the frame as you press (%appdata%) and press Enter
Navigate to the Mods folder and copy the downloaded File and Paste it into it.
Minecraft Forge (Modding API) Installation Guide
5 steps to successfully install Forge Minecraft
1. Access and Download select Minecraft forge version, then download the installer.
2. Requires installing Java on a computer. Open the .jar file you just downloaded, make sure 'Install Client' is selected, and click the OK button.
3. Run Minecraft and select the Forge profile, then click Play.
4. Select the Minecraft Forge menu on the left and the Mods button below Multiplayer.
5. Successfully, you can enjoy the mod just installed.
Guide Book Mod 1.12.2, 1.11.2 Download Links:
Minecraft version 1.8.9:
Minecraft version 1.9.0:
Minecraft version 1.9.4:
Minecraft version 1.10.2:
Minecraft version 1.11.2:
Minecraft version 1.12.1, 1.12:
Minecraft version 1.12.2: