Gendustry Mod 1.12.2/1.11.2 is a mod that expands upon Forestry's bee breeding by providing an upgradable Apiary, the Industrial Apiary, which allows for the manipulation of genetics of bees, trees and butterflies with Gendustry's Genetic Sampler and Gendustry's Genetic Imprinter (the Mutatron). Gendustry also adds some new items to help on your journey into genetic engineering: mutagen to force mutations in bees and trees using Gendustry's Mutatron; honeycombs; wax blocks; forest queen cells; forest drone cells; treeguardian pheromones (a chemical substance secreted by treeguards);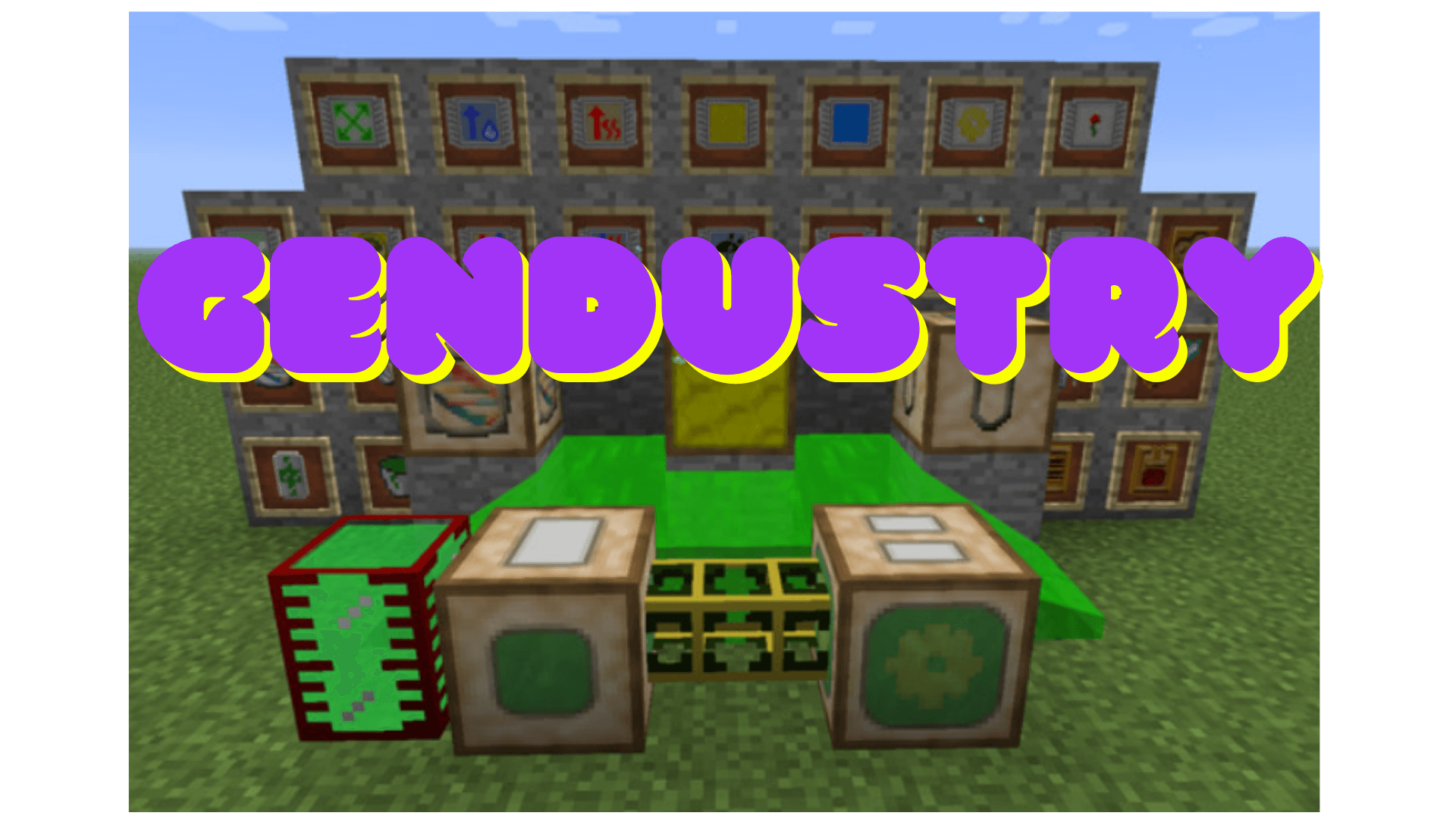 How to install Download Gendustry Mod for Minecraft?
Follows 5 Steps below to install Download Gendustry Mod for Minecraft on Windows and Mac :
1. Download and install Minecraft Forge, you can read the instructions below the article.
2. Download the Gendustry Mod for Minecraft.
3. Open the . minecraft folder and then enter the mods folder. Important: Some older versions of Forge may not have the 'Open Mods Folder' button. If this is the case, create the directory under the name mods.
Windows:
Press the Windows key +R at the same time
Type %appdata% and press enter
Find folder Minecraft and then look for the Mods folder within that
Mac:
Click on the desktop and then press Command+Shift+G all at the same time
Type ~/Library and press enter
Open the folder Application Support and then Minecraft.
4. From here, drag in the mods file downloaded (.jar or .zip) you wish to add.
5. Run Minecraft, and you should now see the new mod installed in the list!
Enjoy Download Gendustry Mod for Minecraft, If there is an error, please comment on this article we will support.
Features
Advanced powered apiary with tons of upgrades
Genetic manipulation of bees, trees and butterflies
Forced mutation
Construction of new organisms from genetic templates
Supported Mods
Machines can be powered by either BuildCraft 4.2.0+, IC2 Experimental or Thermal Expansion 3
Items can be charged by either IC2 Experimental or Thermal Expansion 3
All mods that add Bees, Trees or Butterflies using the Forestry API are supported
IC2 Uranium 235/238 can be used to produce Mutagen
If BuildCraft is installed some alternative recipes are enabled
Configuration
I believe in the ultimate freedom of the end user, thus EVERYTHING in this mod is configurable.
You can change most settings, and all recipes by copying gendustry-tuning.cfg and gendustry-recipes.cfg from the JAR (in assets/gendustry) to your config folder and editing them.
Note that you will need to manually update them for future versions, no automated merging of configuration is possible.
Documentation of the format is a WIP, but it should mostly be understandable
Changes – 1.7.10
Added support for item output into Mekanism pipes (using Eject Cover)
Added client-side option for bee particles frequency
Imprinter will now mark output as analyzed if using a full template or input is analyzed
Updated to forestry 4.2.0 which is now the minimum supported version
Gendustry Mod 1.12.2/1.11.2 Download Links:
Minecraft Game version 1.7.10:

Minecraft Game version 1.10.2:

Minecraft Game version 1.11.2:

Minecraft Game version 1.12.2, 1.12.1, 1.12:

How To Download and Install Minecraft Forge (Modding API)?
Minecraft Forge is a free, open-source server that allows players to install and run Minecraft mods. 4 steps to install forge for windows, mac, Linux
1. Download Minecraft Forge at the website, select the version of Minecraft you want to run, then download the installer using your browser.
2. Open the .jar file you just downloaded (Run installer as Administrator), make sure Java is installed on your operating system
3. Select Install Client or Install Server if you want to install for your server, and click OK. Wait about 2 minutes, and you will see a success message.
4. Launch Minecraft and select the Forge profile, then click Play.
5. You will see Minecraft Forge in the lower-left corner and the Mods button under Multiplayer.
Congratulations on successfully installing Minecraft Forge and experimenting with Gendustry Mod for Minecraft downloaded.
If there are errors, please comment on this article.