Do you love spending time in your Minecraft world driving around in all kinds of different vehicles? If so, then you'll definitely want to check out Fex's Vehicle and Transportation Mod. This mod adds over 120 new vehicles to the game, including cars, trucks, buses, and even boats! All of the vehicles have Doors Open/Closed animations and Cargo Slots, so you can easily transport your goods from one place to another. Plus, the mod also includes sounds for all of the vehicles, so you'll feel like you're really driving them!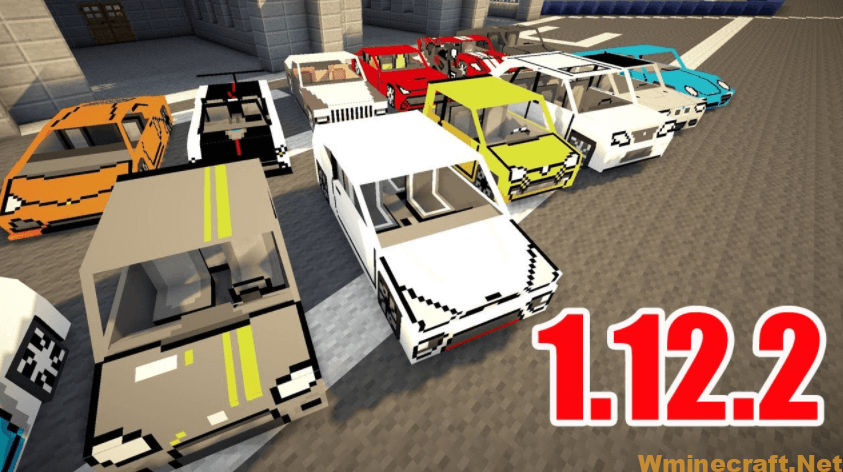 How to install Download Fex's Vehicle and Transportation Mod for Minecraft?
Follows 5 Steps below to install Download Fex's Vehicle and Transportation Mod for Minecraft on Windows and Mac :
1. Download and install Minecraft Forge, you can read the instructions below the article.
2. Download the Download Fex's Vehicle and Transportation Mod for Minecraft.
3. Open the . minecraft folder and then enter the mods folder. Important: Some older versions of Forge may not have the 'Open Mods Folder' button. If this is the case, create the directory under the name mods.
Windows:
Press the Windows key +R at the same time
Type %appdata% and press enter
Find folder Minecraft and then look for the Mods folder within that
Mac:
Click on the desktop and then press Command+Shift+G all at the same time
Type ~/Library and press enter
Open the folder Application Support and then Minecraft.
4. From here, drag in the mods file downloaded (.jar or .zip) you wish to add.
5. Run Minecraft, and you should now see the new mod installed in the list!
Enjoy Download Fex's Vehicle and Transportation Mod for Minecraft, If there is an error, please comment on this article we will support
Features:
Vehicles, driveable, controllable, with passenger seats, with cargo space, can transport fluids, shipping containers and more
– Land Vehicles
– Basic/U12 system with relatively realistic movement, transmissions (gearbox), tire attributes (terrain based performance) and more
– Legagy system – similar to flansmod, but generally stable!
– Water Vehicles (dysfunctional, queued for rework)
– Air Vehicles are under consideration.
– Rail Vehicles – unique rail vehicle system with integrated signalling/switches and trains that can even travel in unloaded chunks
Parts
Vehicles, besides their main chassis, consist of parts, parts can change how the vehicles behave, give them new attributes, inventories (multiple!), functions and even custom scripts.
Materials – generic items that can be created via simple JSON files
– VehicleKeys can be also created
– Fuel Canisters
– Can be registered into OreDictionary
Consumables – food & beverages, can be also created with a simple JSON file
– can be set to consumable by wolves
– custom saturation/health values
– in the future assumably compatible with ToughAsNails
Fuels – new ones can be created via addon packs, there can be many of the same group (groups being e.g. "diesel") with differing quality!
Containers – full-scale Shipping containers with vast inventories
– place-able as blocks, in full-size
– can have item or fluid inventory, in the future more types
– compatible with PIPE mods, hoppers and so on
– can be picked up and transported via vehicles!
TrafficSigns – possible to create custom traffix with a simple config, model and texture file!
Blocks – yes, you can also create blocks, either simple decational ones or functional multiblocks!
Clothes – fully functional 3D clothes with custom models
IMPORTANT
This is a mod providing an "pack" system, it does not contain vehicles by itself! Please install also fvtm addon packs, they are listed lower in the description.
Fex's Vehicle and Transportation Mod Screenshots: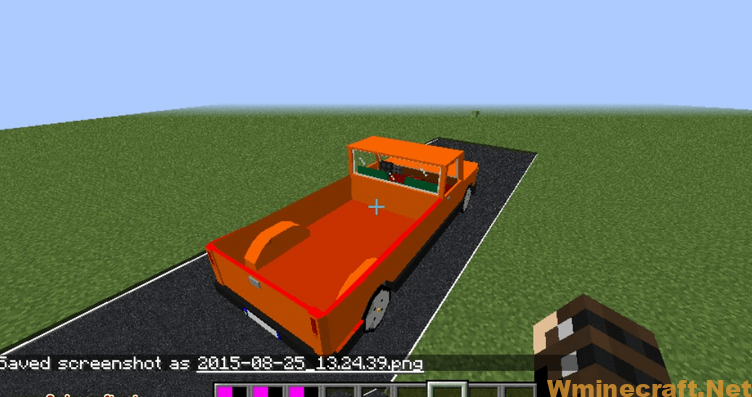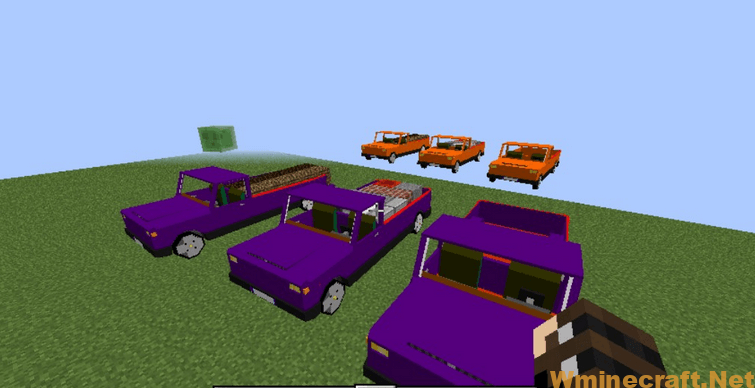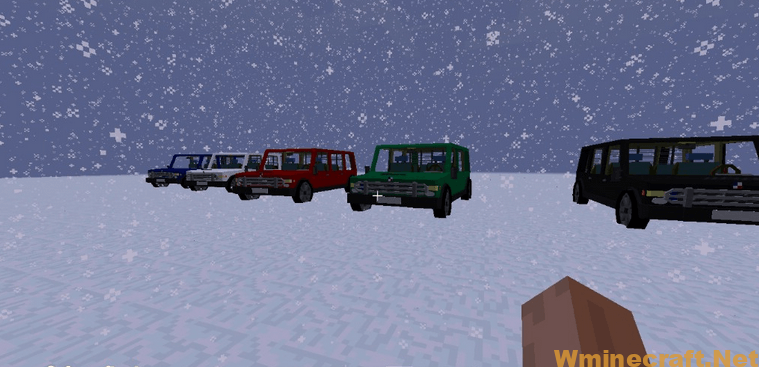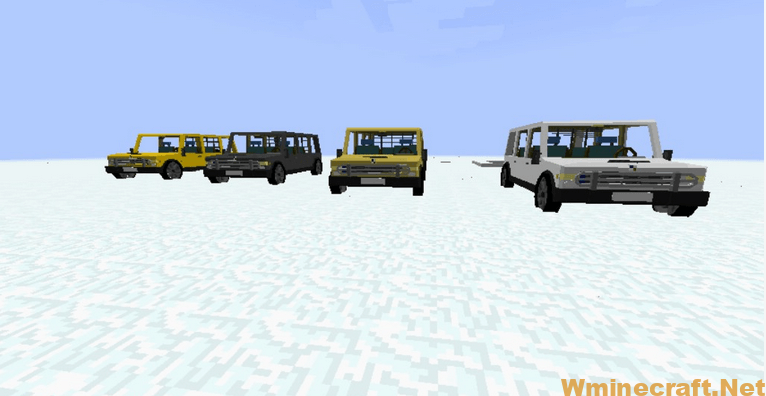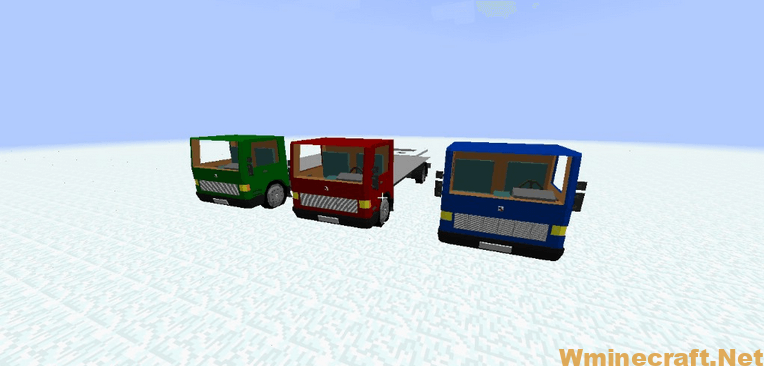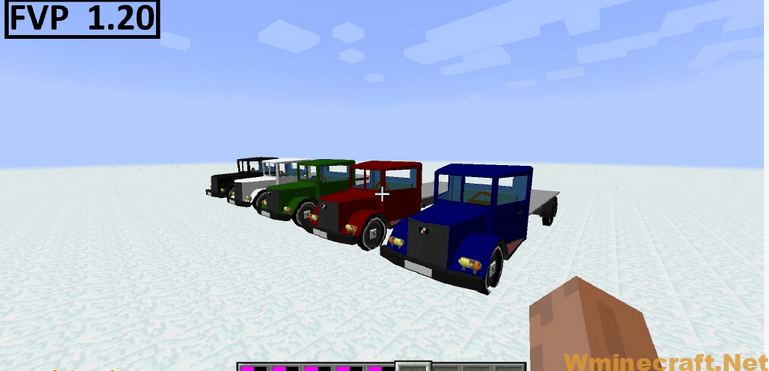 Fex's Vehicle and Transportation Mod Download Links:
For All Minecraft Versions:

Minecraft-SMP Parts Package:

Minecraft Game version 1.8.0:

Minecraft Game version 1.12.2: